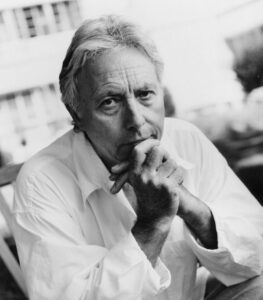 Minimalist composer Harold Budd has sadly passed away at the age of 84.
He was known for his calming impressionistic soundscapes which he recorded as a solo artist and working with the likes of Brian Eno, John Foxx, Robin Guthrie, Andy Partridge, Bill Nelson, Jah Wobble and David Sylvian among many.
Widely acclaimed as an ambient music trailblazer, he developed a style of piano playing which he referred to as "soft pedal". Born in Los Angeles, Budd actually began as a jazz drummer while serving in the US Army. He graduated from the University of Southern California in 1966 with a degree in musical composition.
He gained a good reputation within California's avant garde scene, but retired temporarily in 1970 and began a teaching career at the California Institute of the Arts, although his first album 'The Oak Of The Golden Dreams' appeared in 1971. Returning to composition in 1972, Budd began an extended cycle of works which eventually would become 'The Pavilion of Dreams'; produced by Brian Eno in 1976, it was released on Obscure Records in 1978.
Harold Budd continued his association with Eno, utilising both acoustic and electric piano for what were to become two of his best known albums; 'The Plateaux Of Mirror' from 1980 and 'The Pearl' from 1984 were marvellously sparkling atmospheric works, both enhanced by electronic treatments from the former ROXY MUSIC synthesist.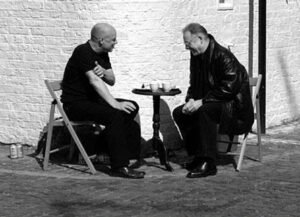 Budd's collaborations with Eno saw him experiment more with synthesizers on his solo albums, with 1986's 'Lovely Thunder' and 1988's 'The White Arcades' exploring subtle electronic textures to compliment his distinctive ivory style with an austere depth.
1986 also saw the release of 'The Mood & The Melodies', an album recorded with COCTEAU TWINS comprising of evocative instrumentals as well as songs.
This album was the start of a long and successful artistic relationship with Robin Guthrie, with whom he recorded a beautiful experiment in duality 'Before The Day Breaks' and 'After Night Falls' in 2007. The pair continued the standard with 'Winter Garden' recorded with Eraldo Bernocchi in 2011, while a new Guthrie / Budd long player 'Another Flower' had only just been released.
2000's 'The Room' was a solo return to more minimalist climes while in 2003, 'La Bella Vista' captured Budd improvising on piano unawares in the Los Angeles living room of U2 producer and Eno associate Daniel Lanois. But collaboration was where Harold Budd seemed to be happiest and he recorded a notable trilogy of works with John Foxx.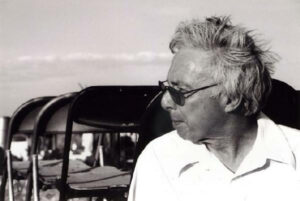 Both Budd and Foxx had worked with Eno previously so had common ground. Released in 2003, while 'Translucence' was classic shimmering Budd, 'Drift Music' was a more subdued ambient affair.
However, 2011's 'Nighthawks' with the late Ruben Garcia was a soothing tranquil nocturnal work with tinkling ivories melting into the subtle layered soundscape in keeping with its Edward Hopper inspired title.
This was all despite Budd declaring that 'Avalon Sutra' issued on David Sylvian's independent record label Samadhisound in 2004 was to be his "Last Recorded Work". Meanwhile a performance at Brighton Dome in 2005 was billed as his last public performance. However, he did return and performed live as recently as 2019 at Knoxville's Big Ears Festival.
Despite being a comparative late starter to recording, Harold Budd became extremely prolific in the latter half of his life. He has an extraordinary back catalogue worthy of investigation and his list of collaborators are an indicator of how highly he was thought of as an artist, despite his preference for a much lower profile.
Harold Budd's music is played almost on a daily basis at ELECTRICITYCLUB.CO.UK and while his aural presence will remain, his understated artistic integrity will be missed.
---
Text by Chi Ming Lai
8th December 2020