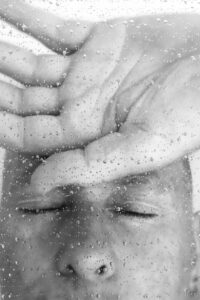 For an act who have named themselves after a David Sylvian song, you can expect SILVER MOON to be esoteric and challenging the minds of potential listeners.
Comprising of vocalist Aidan Casserly and musician Mike Wilson, the Irish duo have just unleashed their first album 'Empty Rooms', a musical journey in synth, indie and pop about love and life.
Aidan Casserly is best known for fronting the energetic Dublin electro combo EMPIRE STATE HUMAN but with SILVER MOON, he carries over his singing style crossing Jimmy Somerville, Russell Mael, Andy Bell and Lloyd Cole. Meanwhile, Mike Wilson's production style throws in elements of ERASURE, NEW ORDER, TALK TALK and THE BLUE NILE while also adopting orchestrated textures, guitar licks and countrified strums.
The staccato first single 'Flame' sounds like the more six string driven aspects of NEW ORDER as if recorded in an art school in Nashville. Meanwhile the dream-like 'Luminous' is equally unusual with glitched techniques, acoustic guitar, pulsating electronic bass, scratching and swoops welded together for passionate vocals and trumpet to go on top… conventional it most certainly isn't!
Both songs have Aidan Casserly at the top of his vocal range, so full marks to the fella for being able to obtain a middle-aged falsetto without surgery or too much trouser tightening.
But the best track on 'Empty Rooms' is saved until last with the beautiful 'Ode To The Lost'; a number adapted from 'Barcarolle', the centre-piece of the 19th Century opera 'Tales Of Hoffman' and the backdrop surreally imagines Vince Clarke rearranging Offenbach! Older listeners may remember Elvis Presley offered his variation on 'Barcarolle' in his film 'GI Blues' with 'Tonight Is So Right for Love'.
A collection of "toe tappers, cinematic head nodders and dance floor fillers" with even some Gaelic blues thrown in, another highlight on 'Empty Room' is the lonely solemn drama of 'Shadows'.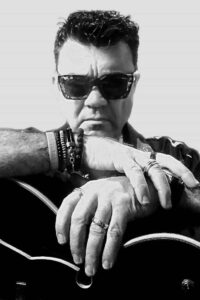 Among SILVER MOON's heroes and teachers, there is a list of personalities as diverse as Boy George, Scott Walker, Dirk Bogarde, Ennio Morricone, Glenn Campbell, Ian Curtis, Johnnie Ray, Lou Reed, Noel Coward, Pete Burns, Quincy Jones, Stevie Wonder and David Bowie.
Made with passion and a thoughtful avant pop ambience, SILVER MOON take all these eclectic influences for their poetic artful expression.
"We're striving to make music (and art) of the highest production value" said Mike Wilson, "There are lots of musical and creative references to the things we love, but we're creating our own sound and not copying them"
---
'Luminous' is from the album 'Empty Rooms' available as a download direct from https://thesilvermoon.bandcamp.com/album/empty-rooms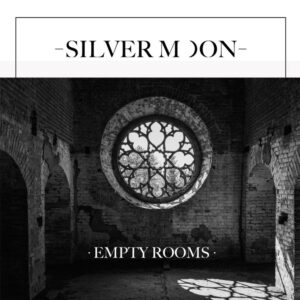 SILVER MOON present a special online live show on ditto.tv of art and film from 17.00 to 18.00 on Thursday 17th December 2020, to register to view for free, please visit https://www.eventbrite.co.uk/e/campfire-presents-the-christmas-special-with-silver-moon-tickets-131026609115
https://www.facebook.com/SilverMoonMusic
https://twitter.com/SilverMoonMusi1
https://www.instagram.com/silvermoon_music/
---
Text by Chi Ming Lai
7th December 2020