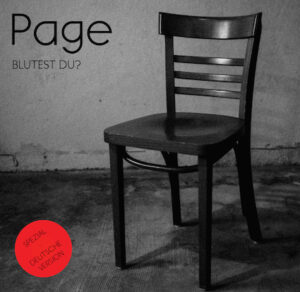 While poptronica trailblazers PAGE have maintained an international cult following over the decades, apart from the occasional cover version like DEPECHE MODE's Dreaming Of Me' and OMD's 'Electricity', or during live performance with 'Lyssnade På Min Radio' (Listening To My Radio)' done in English for their first London show, they have always sung in Swedish.
But taking a leaf from the imperial phase of KRAFTWERK where songs were released in a variety of languages, the duo of Eddie Bengtsson and Marina Schiptjenko present a new EP with variations of their music in German and English.
Leading the 'Bludest Du?' EP is 'Blöder Du?' translated into German. Originally from the most recent album 'Fakta For Alla', it means 'Are You Bleeding?' and takes things in a darker direction than PAGE have ever been in their long career. The use of German enhances the foreboding nature of the stark brooding electronic backdrop.
The effective video made by Mark Kjahart Pettersson gets around lockdown restrictions by having Bengtsson and Schiptjenko appear grainily on multiple vintage TV screens while a mysterious figure reveals an inner turmoil through implied physical disfigurement.
Also featuring on the EP are two tracks in English, 'Start' and 'Tracks', the Gary Numan song. 'Start' wears its Numanoid cosplay on its sleeve and pays tribute to a time before 'Dance' ever happened, with buzzing Minimoog basslines and swirling Polymoog strings coming over like a mash-up of 'Metal' and 'Tracks'.
And speaking of the side two opener from 'The Pleasure Principle', PAGE's 2017 album from 'Det Är Ingen Vacker Värld Men Det Råkar Vara Så Det Ser Ut' had already included a faithful version of 'Tracks' in Swedish as 'Spår', so the artistic fixation with the man who once called himself Valerian more or less comes full circle.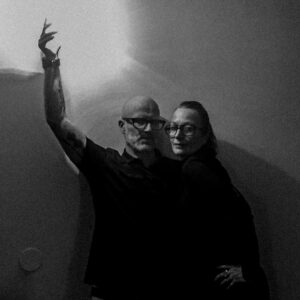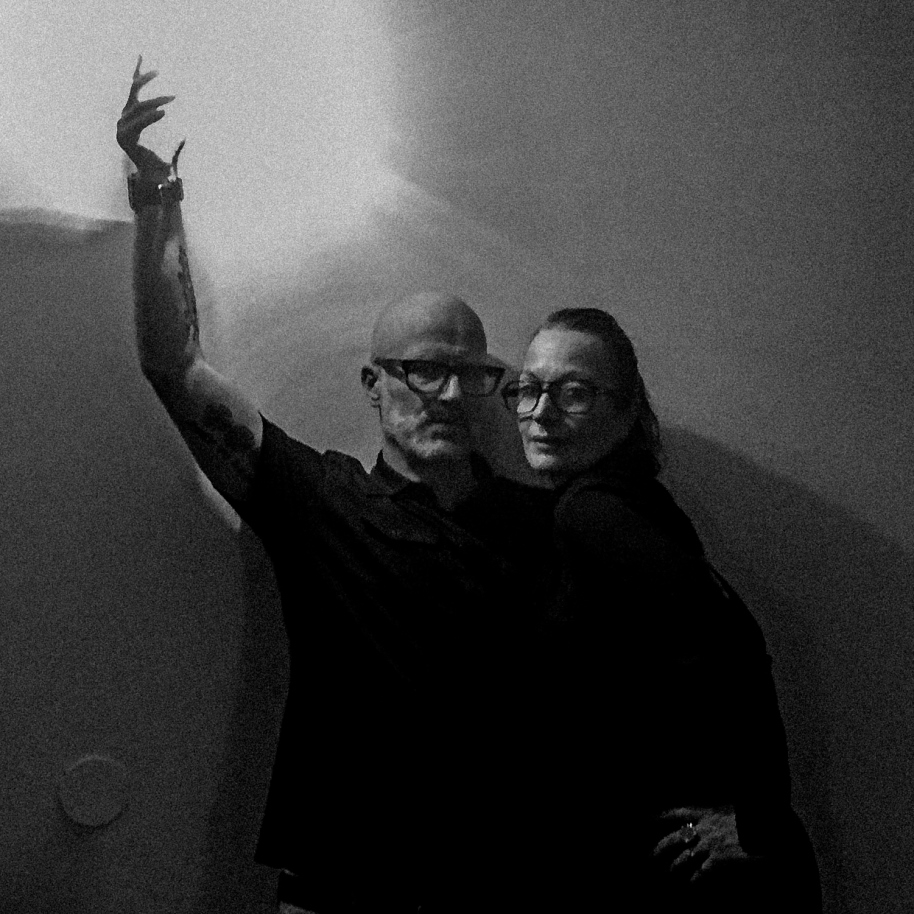 The fourth track on the 'Blutest Du?' EP is the mighty instrumental 'Saint Anastase'; from the previous 'Under Mitt Skinn' EP, it channels a Vox 'N' Foxx cocktail with hints of 'All Stood Still', 'I Remember (Death In The Afternoon)' and 'Swimmer' over an incessant neo-motorik beat.
Those that may have been cautious about investigating PAGE in the past due to the language barrier will find the 'Blutest Du?' EP an ideal introduction. With electronic hooks and melodies in abundance that recall the best in Synth Britannia, there is now no reason not to.
---
'Blutest Du' is released by Energy Rekords as a CD EP, available direct from https://hotstuff.se/cdm-page-blutest-du-ep-limited-edition-300-copies-ercds178/78629
https://www.facebook.com/PageElektroniskPop
https://www.instagram.com/page_svensk_pop/
---
Text by Chi Ming Lai
Photo by Simon Helm
4th December 2020