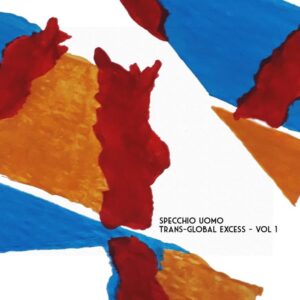 Ever since the Canadian budget household gadget firm K-Tel diversified into the territory of compilation albums with '25 Country Hits' in 1966, various artists compendiums have been a major part of the music industry fabric.
In particular, curated various artists albums based on a theme, be they around a record label roster, sub-genre or lifestyle experience, such as 'Methods Of Dance', 'Modern Dance', 'Some Bizarre Album', 'Retro:Active', 'This Is Not The 80s' or 'Electri_City' have been enthusiastically received with the opportunity to discover new artists or obtain rare material.
'Trans-Global Excess Volume 1' is the first compilation by Specchio Uomo, the independent label run by James Knights of SCARLET SOHO and KNIGHT$ fame specialising in Italo, nu disco and synthpop. He said "It's a celebration of the independent spirit and the free movement that brought us all together in the first place" containing "music by friends we've met on the road and at shows over the years".
Any good compilation has several star names to draw a potential audience in, but also features a wealth of quality material largely unknown to a wider audience and this one importantly manages to have both.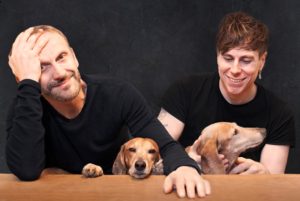 It begins in an energetic fashion with 'You Can't Get Fooled By Love' by the rebooted BOYTRONIC featuring original frontman Holger Wobker and James Knights himself, the ANT PEOPLE remix providing some tribal enhancement on its bed of sparkly arpeggio-laden Europop. Presented as a Dark Italo mix courtesy of Jens Plöger of RUN:, the German producer takes PYSCHE's 1987 single 'Uncivilized' into territory which isn't actually that far off BOYTRONIC.
Meanwhile ITALOCONNECTION's 'Now Or Never' is naturally a more modern twist on the classic Italo form by Fred Ventura, but it really does party likes it is 1987! A comparatively new name but with experienced intuition behind it, 'Discoboom' is by SNS SENSATION, the solo vehicle of Sebastian Muravchik of HEARTBREAK; his throbbing Moroder-esque attack, laced with some unexpected heavy metal guitar, could easily be mistaken for his duo with Ali Renault.
'Soldiers Of Love' by ITALOVE will conjure sunny nostalgia with visions of perms and mullets despite being a demo from 2012, while 'If There Was No Gravity' by THE HOOLIGAN takes the collection into jazz flavoured citypop territory and Vienna's BROKEN EGO provides some whimsical electropop with 'When The Lights Go Out'.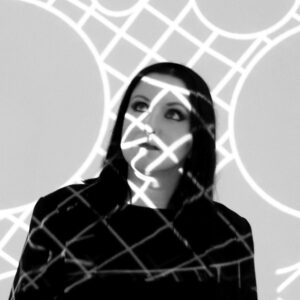 Another interesting inclusion is the moody electro of LAKESIDE X with 'Wonder' which first appeared in 2012 when the Czech combo performed as part of a RECOIL event when Alan Wilder visited Prague for a showing of his concert film 'A Strange Hour In Budapest'.
But the highlights on 'Trans-Global Excess Volume 1' come from three unknown acts. Best of all is the crashing beats and attitude of PLASMASCHWARZ with 'Mein Kopf'. Cut from a not dissimilar cloth, 'Stingray' by CAPITAL X is a bit feistier, but Düsseldorf husband and wife duo MÄNGELEXEMPLAR offer some wonderfully cool Teutonic detachment.
'Trans-Global Excess Volume 1' is a diverse collection; the galloping rock of BROKEN LINKS and the spiky snarl of CONTINENTAL LIAISON might confuse KNIGHT$ fans, but they will be far happier with a slice of girly popwave entitled 'Drifting' from Roxi Drive which contains the now almost obligatory sax solo and the future disco of KOMPUTER KID's 'Summer Again'.
The most poignant track on 'Trans-Global Excess Volume 1' comes with the previously unreleased 'So Agitated', a chiptune-inspired number by TRADEMARK, a trio comprising Oliver Horton, Stuart Meads and Paul Soulsby who opened for THE HUMAN LEAGUE in 2004. Stuart Meads sadly passed away in 2013 and although there was a final self-titled album in 2014, the inclusion as a fitting tribute.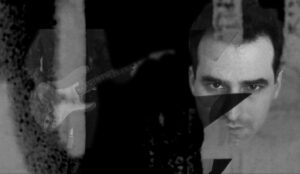 Featuring 17 eclectic tracks, 'Trans-Global Excess Volume 1' has something for most electronic pop fans and in PLASMASCHWARZ, MÄNGELEXEMPLAR and CAPITAL X, it showcases some promising talent for the future. If you are a fan of KNIGHT$, SCARLET SOHO, BOYTRONIC, ITALOCONNECTION or HEARTBREAK, then there is a good chance that you will like a fair portion of this.
---
'Trans-Global Excess Vol 1' is released by Specchio Uomo as a CD and download on 4th December 2020 direct from https://specchiouomo.bandcamp.com/releases
https://www.facebook.com/specchiouomo
---
Text by Chi Ming Lai
2nd December 2020