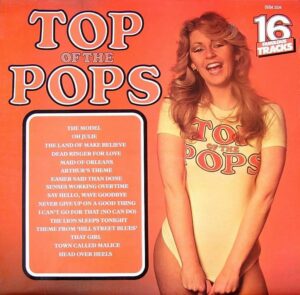 So come on, whose first album was a various artists compilation?
They were the biggest sellers for a decade and had dominated the UK album charts so much so that they were given their own!
In 1966, the Canadian budget household gadget firm K-Tel diversified into the territory of compilation albums with '25 Country Hits'; it was a surprise success and this comparatively new idea of collecting a number of artists onto an album based around a single theme was expanded further.
K-Tel negotiated directly with artists and labels for the rights to reproduce the original recordings, but where this was not possible, the company would contract "one or more of the original artists" to make a new recording for the compilation, under the premise that the public generally could not tell the difference between a re-recording and the original.
However, UK budget label Pickwick Records via their Hallmark imprint went one step further in 1968 by producing compilations of the latest hits but as rush-recorded soundalike cover versions under the title 'Top Of The Pops' which had nothing to do whatsoever with the BBC TV show; it was all perfectly legal thanks to an oversight by the corporation on trademark.
Purchasers unknowingly got treated to unique interpretations of 'Autobahn' and 'The Model' by anonymous session musicians who quite obviously had only learnt the song ten minutes before entering the studio. Although demand for such records had dimmed by 1981, acts such as SOFT CELL were still unable to escape with 'Say Hello Wave Goodbye' hilariously reduced to geezer pub rock! The singer was revealed to be one Martin Jay who a few years earlier had treated the world to his cloak and dagger take on 'Are Friends Electric?'.
The albums from K-Tel attempted to cram as many songs as possible onto the 12 inch vinyl format. In order to accommodate this philosophy within its physical limitations, many of the tracks were faded out early or came in unusual and often clumsy edits. But even these versions were sought after by loyal fans, thus making the records they came from valued collector's items.
The various artists compilation album changed forever in 1983 when Virgin and EMI joined forces to produce the 'Now That's What I Call Music'
series which at the last count had reached 'Now 106' and spawned numerous spin-offs and even cable TV channels. In 1984, Sony BMG and Warner Music joined in the action with the 'Hits' series, but such was the domination in the UK of these types of albums that in 1989, they were given their own chart and excluded from the main one!
For electronic pop, 'Machines' released by Virgin Records in 1980 was one of the first attempts to gather music using synthesizers into one place, but the entry point for many new fans was 1981's 'Modern Dance' on K-Tel. This well-thought out collection saw youngsters saving up their pocket money for their first record purchase or asking Santa to put it into their Christmas stocking, thanks to Radio1 DJ Peter Powell declaring that 'Modern Dance' was "The best of total danceability, the sounds of modern dance, on one LP!".
As with greatest hits albums, what makes a great various artists compilation is a seamless listening experience where possible, or at least more killer than filler. However the continuous DJ mix was a particular irritant running through compilations for a period and rarely worked with classic material or recordings not specifically aimed at the clubland.
Staying within theme on a compilation though is VERY important and straying just slightly can spoil a whole concept, especially if it has been outlined in the title. Soul Jazz Records' lushly packaged 'Deutsche Elektronische Musik'
sets over two volumes contained a wide range of freeform experimental works from Germany, but occasionally forgot about the Trade Descriptions Act implications of its title. Meanwhile, 'Reward' by post-punk trip-poppers THE TEARDROP EXPLODES had a regular place on collections such as 'Club For Heroes', 'New Romantic Classics', 'It's Electric' and 'Our Friends Electric' despite being brass dominated.
But the nadir came with 'Synth Pop'
, a 3CD collection by Sony Music in 2015 which totally missed the point by featuring AZTEC CAMERA and HAIRCUT 100!??! Now while the inclusion of IMAGINATION's 'Body Talk' with its iconic Moog bassline could be justified, the set highlighted just how much the modern day definition of "synth pop" had become particularly blurred…
Now while some listeners just want endless hits on various artists compilations, others want to be informed and introduced to some lesser-known or rare songs. However, this latter approach can meet with mixed results.
For example, Cherry Red's 'Close To The Noise Floor'
and the Trevor Jackson's 'Metal Dance'
series were historically fascinating, but not always easy collections to listen to in one sitting. With some of the music close to being unlistenable, it could be akin to studying a hefty text book… highly educational but not always entirely fun!
So ELECTRICITYCLUB.CO.UK takes a personal look at the electronic legacy of various artists via twenty notable compilation albums, each with valid reasons for their inclusion, presented in yearly and then alphabetical order within.
Yes, several songs reoccur over a number of these releases, but perhaps that is more an indication of their timeless nature. These were tunes that were dismissed by the press and wider public back in the day, but are now considered classic and part of the cultural heritage.
---
MACHINES (1980)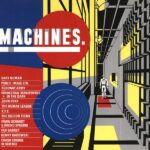 Having seen the future and signed THE HUMAN LEAGUE as well as OMD through their Dindisc subsidiary, Virgin Records had the foresight to issue a long playing showcase of acts that used synthesizers as their primary instrumentation. As well as their two great hopes, among the outsiders on board were TUBEWAY ARMY, FAD GADGET, SILICON TEENS and DALEK I LOVE YOU. While XTC's B-side 'The Somnambulist' appeared to be incongruous, this was from the band's synth experimentation period before going more acoustic on 1982's 'English Settlement'.
'Machines' was released by Virgin Records
https://www.discogs.com/Various-Machines/master/59149
---
METHODS OF DANCE (1981)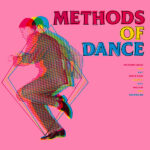 This compilation had actually been the idea of David Sylvian, hence why it was named after the JAPAN song although their contribution would be 'The Art Of Parties'. Virgin presented their embarrassment of riches including BEF, DEVO, DAF, SIMPLE MINDS and MAGAZINE while the primary selling point was a new special dub edit of THE HUMAN LEAGUE's 'Do Or Die' acting as a trailer to 'Love & Dancing'. The cassette featured more tracks including John Foxx and the actual undanceable 'Methods Of Dance' song in place of 'The Art Of Parties'!
'Methods Of Dance'
was released by Virgin Records
https://www.discogs.com/Various-Methods-Of-Dance/master/43926
---
MODERN DANCE (1981)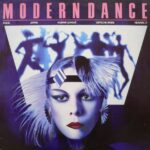 1981 was when the sound of electronic pop was virtually everywhere, so the release of 'Modern Dance' was perfect synthchronicity. Featuring superb singles from the stellar cast of OMD, THE HUMAN LEAGUE, HEAVEN 17, JAPAN, DEPECHE MODE, SIMPLE MINDS, VISAGE, LANDSCAPE, FASHION and THE CURE as well as synth trailblazers John Foxx and Gary Numan, an indicator of how supreme this compilation was came with the fact that its most obscure track 'A World Without Love' by little known combo THE NEWS was rather good!
'Modern Dance' was released by K-Tel Records
https://www.discogs.com/Various-Modern-Dance/release/504872
---
SOME BIZZARE ALBUM (1981)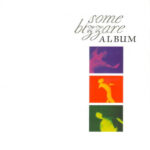 Stevo Pearce's compendium of new Futurist acts has gone into folklore, having launched the careers of DEPECHE MODE, SOFT CELL, BLANCMANGE, THE THE and B-MOVIE. Several of acts who didn't make it were also superb. THE FAST SET's cover of Marc Bolan's 'King Of The Rumbling Spires' was enjoyable electro-macabre while 'Tidal Flow' by ILLUSTRATION is one of the great lost songs of the era, the band themselves disappearing despite securing the services of Martin Hannett to produce their debut single 'Danceable' that was never finished…
'Some Bizzare Album'
was released by Some Bizzare
https://www.discogs.com/Various-Some-Bizzare-Album/master/2754
---
CLUB FOR HEROES (1992)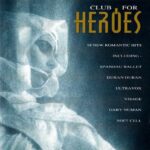 It took a few years for people to realise just how good the music from the New Romantic era was, so how better than to celebrate it than a compilation named after one of Steve Strange and Rusty Egan's club nights. Featuring the all-star cast of DURAN DURAN, SPANDAU BALLET, ULTRAVOX, VISAGE, SOFT CELL and JAPAN, other acts who also got entry into the party were YAZOO, ABC, TALK TALK and CLASSIX NOUVEAUX while most welcome were ICEHOUSE with their eponymous single.
'Club For Heroes'
was released by Telstar Records
https://www.discogs.com/Various-Club-For-Heroes/master/120444
---
IT'S ELECTRIC (1994)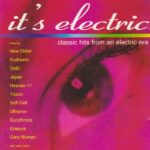 Gathering nineteen "Classic Hits From An Electric Era" including the full length 'Blue Monday' from NEW ORDER, 'It's Electric' was largely, a more purist synth collection than 'Club For Heroes'. Alongside the usual suspects were A FLOCK OF SEAGULLS, TEARS FOR FEARS, BRONSKI BEAT, KRAFTWERK, EURYTHMICS, BRONSKI BEAT and ERASURE. However, this collection featured the album version of 'Tainted Love' instead of the single, a mistake that would be repeated again and again even on SOFT CELL's own compilations.
'It's Electric'
was released by Dino Entertainment
https://www.discogs.com/Various-Its-Electric-Classic-Hits-From-An-Electric-Era/master/37974
---
DAWN OF ELECTRONICA (2000)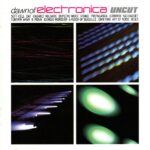 A tie-in with Uncut magazine celebrating "a music synonymous with futurism", 'Dawn Of Electronica' included the album version of 'From Here To Eternity' by Giorgio Moroder and for the first time on CD, the Some Bizzare version of 'Remembrance Day' by B-MOVIE. With the likes of DAF, SUICIDE, ASSOCIATES, CABARET VOLTAIRE, PROPAGANDA, THE ART OF NOISE and YELLO alongside TUBEWAY ARMY, ULTRAVOX, JAPAN and SOFT CELL, this compilation was something a bit different compared to the ones that had come before.
'Dawn Of Electronica'
was released by Demon Music Group
https://www.discogs.com/Various-Dawn-Of-Electronica-Uncut/release/577680
---
ELECTRIC DREAMS (2002)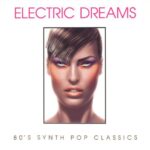 Like 'Teenage Kicks' for punk and new wave, there are far too many compilations named 'Electric Dreams'. This 2CD affair from Virgin Records comprised of thirty-eight "synth pop classics". For once, this was a compilation documenting the different electronic pop phases including trailblazing analogue electro and the advent of digital sampling that actually worked. From 'The Model' and 'Electricity' to 'Relax' and '19', with 'We Are Glass', 'Yellow Pearl, 'Say Hello Wave Goodbye' and 'Absolute' in between, this was one of the best releases of its type.
'Electric Dreams'
was released by Virgin Records
https://www.discogs.com/Various-Electric-Dreams/release/322736
---
THIS IS HARDCORE (2002)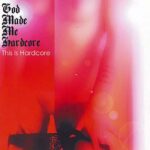 God Made Me Hardcore was a label set-up by songwriter Andy Chatterley and Richard Norris of THE GRID as an umbrella for electroclash tracks that the pair had involvement in. 'This Is Hardcore' included some striking covers; THE DROYDS and MOON UNIT contributed SQUEEZE's 'Take Me I'm Yours' and DEVO's 'Whip It' respectively, while there was also a brilliant posh boy mash-up 'Assault On The West End Girls' by the mysterious MUGATU. Siobhan Fahey of SHAKESPEAR'S SISTER and Irish combo RIVIERA also featured.
'This Is Hardcore' was released by God Made Me Hardcore
https://www.discogs.com/release/289143-Various-This-Is-Hardcore
---
THIS IS NOT THE 80s (2002)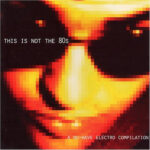 Subtitled "A Nu-Wave Electro Compilation", this modern collection brought out the electro in Electroclash with gloriously klanky drum machines in abundance. The undoubted star was Miss Kittin with four tracks including the mighty scene anthem 'You & Us' with Michael Amato aka THE HACKER; meanwhile the man himself and Anthony Rother each had three contributions in various guises. FPU, DOPPLEREFFEKT and ADULT. were among those helping to bring the sound of vintage electronic pop into the 21st Century for the club crowd.
'This Is Not The 80s'
was released by Incredible / Sony Music
https://www.discogs.com/Various-This-Is-Not-The-80s-A-Nu-Wave-Electro-Compilation/master/375573
---
THIS IS TECH-POP (2002)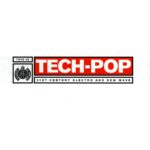 Compiled by Ministry Of Sound, 'This Is Tech-Pop' was a representative snapshot of electronic music at the start of the 21st Century. However the "Tech-Pop or Electroclash or Synth-Core or Neu-Electro" legend in the booklet highlighted dance music's daft obsession with categorisation. But the music from the likes of FISCHERSPOONER, TIGA & ZYNTHERIUS, FC KAHUNA, WALDORF, ZOOT WOMAN, LADYTRON, SOVIET, FELIX DA HOUSECAT, CIRC and GREEN VELVET was mostly excellent, although DJ mixing the tracks together clouded the listening experience.
'This Is Tech-Pop'
was released by Ministry Of Sound
https://www.discogs.com/Various-This-Is-Tech-Pop/release/50649
---
ELECTRICITY 2 An Electronic Pop Sampler (2003)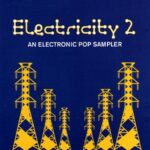 'Electricity 2' came at a time when the only platform for UK and Irish synth acts seemed to be Ninthwave Records in the USA. It featured HEAVEN 17's first new song for six years in the 'Music Sounds Better With You' influenced 'Hands Up To Heaven' as well as material by WHITE TOWN, SPRAY and EMPIRE STATE HUMAN. Among the highlights were 'The Machines' by MASQ which sounded like a bizarre Gaelic synthpop take on Gary Numan and the comical 'Alan Cumming' by TURD FERGUSON which satirically sent up 'Frank Sinatra' by MISS KITTIN & THE HACKER.
'Electricity 2'
was released by Ninthwave Records
https://www.discogs.com/Various-Electricity-2-An-Electronic-Pop-Sampler/release/730718
---
ROBOPOP Volume 1 (2003)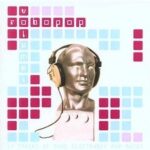 Compiled by Wayne Clements of Essex duo MACONDO for his own Lucky Pierre imprint, 'Robopop' was possibly the closest thing to the 'Some Bizzare Album' in the 21st Century. Heading the line-up were the-then newly configured CLIENT and MY ROBOT FRIEND while Mute stalwarts KOMPUTER contributed the previously unreleased 'My Private Train'. The stand-outs though were machine funksters ALPINE STARS, irreverent retro-poppers BAXENDALE and VIC TWENTY featuring Piney Gir with a delicious synth cover of Lynsey de Paul's 'Sugar Me'.
'Robopop Volume 1'
was released by Lucky Pierre Recordings
https://www.discogs.com/Various-Robopop-Volume-I/release/296881
---
RETRO:ACTIVE 5 (2006)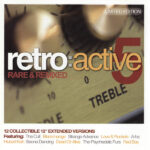 Compiled by Alex Hush, now of U2 and ERASURE remixers DAYBREAKERS, 'Retro:Active 5' pulled off the feat of gathering twelve classic 12 inch extended versions into a listenable programme. Longer takes of 'I've Been Losing You' by A-HA and 'Pretty In Pink' by THE PSYCHEDLIC FURS led the way with BLANCMANGE and DEAD OR ALIVE in support. But the biggest selling points were the ultra-rare 'Love Cascade' from LEISURE PROCESS and 'More To Lose' by SEONA DANCING, the synthpop duo fronted by Ricky Gervais.
'Retro:Active 5'
was released by Hi-Bias Records
https://www.discogs.com/Various-RetroActive5-Rare-Remixed/release/719639
---
ROBOPOP The Return (2006)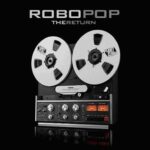 For 'Robopop The Return', Wayne Clements was joined by production duo MANHATTAN CLIQUE who co-released the compilation via their own Planet Clique label. Described as "Essential Electro Pop", it was a much higher profile release than its predecessor with GOLDFRAPP, THE KNIFE, TIGA and DRAGONETTE all on board. Also present were THE MODERN relaunching themselves as MATINEE CLUB while HUSKI, FORMATIC, LORRAINE and SOHO DOLLS were among the worthy lesser-known inclusions. A bonus DJ mix by MANHATTAN CLIQUE also featured.
'Robopop – The Return'
was released by Planet Clique / Lucky Pierre
https://www.discogs.com/Various-Manhattan-Clique-Robopop-The-Return/release/1410368
---
CHILLTRONICA A Definition No1 (2008)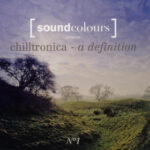 Electronic music of a more downtempo disposition compiled by BLANK & JONES, perhaps unsurprisingly, the most exquisite tracks featured female vocalists with Sarah Nixey just pipping the highlight honours on her cover of JAPAN's 'Ghosts' with INFANTJOY over Claudia Brücken guesting on the hosting trance DJ duo's 'Don't Stop'. 'Ghost Trains', a solo tune by KINGS OF CONVENIENCE and RÖYKSOPP vocalist Erlend Øye was a livelier number that actually worked alongside chilled out tracks by THE GRID, BLISS, SPOOKY, MARCONI UNION and DEPECHE MODE.
'Chilltronica – A Definition No1'
was released by Soundcolours
https://www.discogs.com/Blank-Jones-Chilltronica-A-Definition-No1/release/1714901
---
ELECTRI_CITY 1_2 Elektronische Musik Aus Düsseldorf (2016)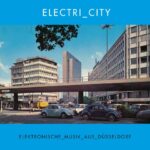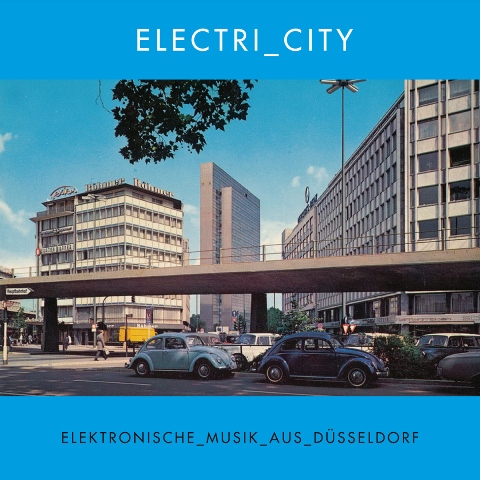 Tying in with Rudi Esch's book about the German city of Düsseldorf's music heritage, 'ELECTRI_CITY 1_2' gathered the more accessible elements of Deutsche Elektronische Musik, Kosmische and Neue Deutsche Welle. With RIECHMANN, DAF, DER PLAN, DIE KRUPPS, LIAISONS DANGEREUSES, RHEINGOLD, HARMONIA, LA DÜSSELDORF, NEU! and pre-PROPAGANDA girl group TOPLINOS featuring a very young Claudia Brücken and Susanne Freytag, this two volume collection was like a journey of discovery with the benefit of a local tour guide.
'ELECTRI_CITY 1_2 – Elektronische Musik Aus Düsseldorf'
was released by Grönland Records
https://www.discogs.com/Various-ELECTRI_CITY-1_2/release/8919263
---
NEW ORDER Presents Be Music (2017)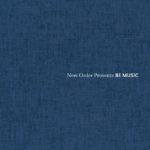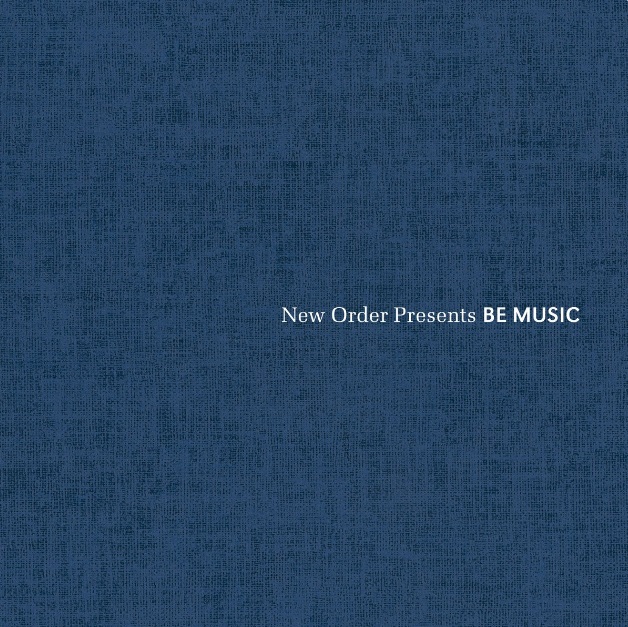 Be Music was the moniker which NEW ORDER used to cover studio production work by all four members of the band. This boxed set gathered these varied recordings which involved either Bernard Sumner, Peter Hook, Stephen Morris, Gillian Gilbert and combinations thereof, with notable solo tracks from Marcel King, Paul Haig and Winston Tong alongside those of 52ND STREET, SECTION 25, THE BEAT CLUB, SHARK VEGAS and AD INFINITUM's cover of 'Telstar' which many believed was NEW ORDER in disguise but actually only featured Hooky.
'NEW ORDER Presents Be Music'
was released by Factory Benelux
https://www.factorybenelux.com/new_order_presents_be_music_fbn60.html
---
ELECTRICAL LANGUAGE Independent British Synth Pop 78-84 (2019)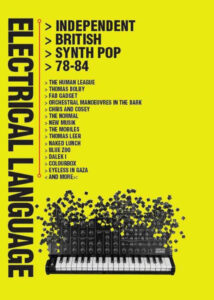 From the team that put together the 'Close To The Noise Floor' series, the 4CD 'Electrical Language – Independent British Synth Pop 78-84' did as it said on the tin and with a far more accessible template, was all the better for it. With THE HUMAN LEAGUE, OMD, THE NORMAL and FAD GADGET included to draw in the more cautious consumer, purchasers were treated to a plethora of wonderful lesser known acts like FIAT LUX, BOX OF TOYS, LORI & THE CHAMELEONS, PASSION POLKA, TESTCARD F, EDDIE & SUNSHINE and JUPITER RED. Meanwhile, the best novelty item was a Schaffel driven cover of Alvin Stardust's 'My Coo Ca Choo' by BEASTS IN CAGES; half of the band went on to form HARD CORPS!
'Electrical Language – Independent British Synth Pop 78-84'
was released by Cherry Red Records
https://www.cherryred.co.uk/product/electrical-language-independent-british-synth-pop-78-84-various-artists-4cd-48pp-bookpack/
---
THE TEARS OF TECHNOLOGY (2020)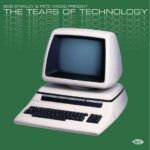 Compiled by Pete Wiggs and Bob Stanley of SAINT ETIENNE, what 'The Tears Of Technology' had was a heartfelt suite of music which captured the essence of its title. At its centre was OMD's sub-eight minute adventure 'Sealand' alongside synthy diversions by THE TEARDROP EXPLODES and THE PALE FOUNTAINS, with the Merseyside connection extended to CARE and CHINA CRISIS. Scotland got also got a look in courtesy of Paul Haig and Thomas Leer. The rare 'Direct Lines' by Chris Payne's ELECTRONIC CIRCUS found itself a place too.
'The Tears Of Technology'
was released by Ace Records
https://acerecords.co.uk/bob-stanley-pete-wiggs-present-the-tears-of-technology-1
---
Text by Chi Ming Lai
2nd August 2020, updated 9th December 2022