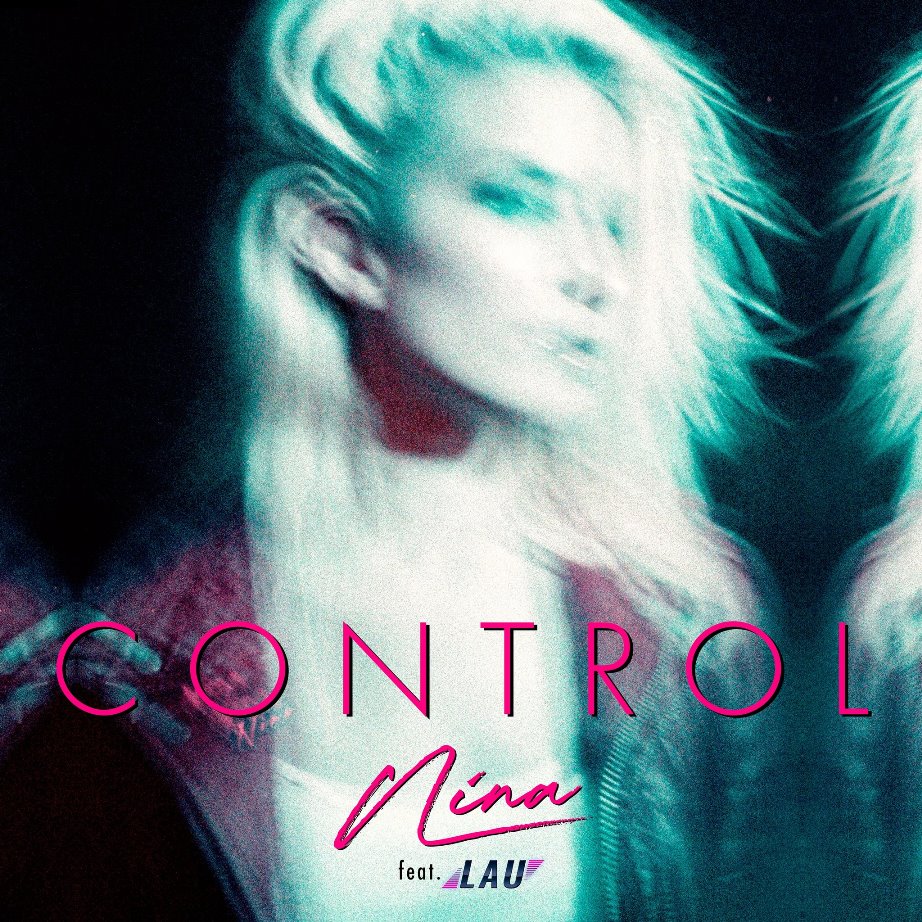 It now seems an age when NINA first gained wider attention with her third single 'My Mistake' appearing in a Mercedes-Benz advert after opening for DE/VISION on their 2014 German tour, with Hugo Boss and Adidas following not long after.
Having released the "more mature and daring" second album 'Synthian'
, much has changed for the German songstress. She made some life changes and moved back to Berlin just as the world went into lockdown. It was if two of the album's highlights 'The Calm Before The Storm' and 'Runaway' were strangely prophetic, with the latter stating that she was indeed "searching for a way out".
The already completed 'Synthian' album was more mature and darker in tone to the previous work of NINA, so it was only natural that any new material would be influenced by the uncertainty and sombre realities of what was happening around her. The first fruit of those labours is 'Control'
, possibly NINA's darkest work yet and utilising samples from Cliff Martinez's 'Drive'
score, it is released appropriately on the prestigious Lakeshore Records, home to the music of 'Drive', as well 'Stranger Things' and recent soundtrack releases by KID MOXIE, RADIO WOLF and PARALLELS.
Working with her usual production team of LAU and OSCILLIAN, opening track 'This Is Where It Ends' borrows from 'After The Chase' and makes something of a sombre statement; it's an introspective number with tones of DE/VISION that builds towards a steadfast gothic schwing and a penetrating synth solo. The 'Control' title song though is archetypical NINA with a characteristic electronic bassline and synthetic drum fills, while there is saxophone too, reflecting the German songstress' love of THE MIDNIGHT.
'Forever' though continues on resigned air outlined on 'Where It Ends' but the solemn air is twisted with an assertive fist punching chorus and a dominant pulsating arpeggio in the middle eight. Meanwhile 'Tainted Butterflies' is a sparse heartfelt ballad where NINA emotively bears her soul and it is obvious that her tears are difficult to hold back.
But it was ends on a comparatively upbeat note as 'Nightfall' reigns; cut from a not entirely different cloth to songs like 'Automatic Call', NINA's makes an optimistic declaration to move forward and "never look back" with the help of occasional collaborator SUNGLASSES KID.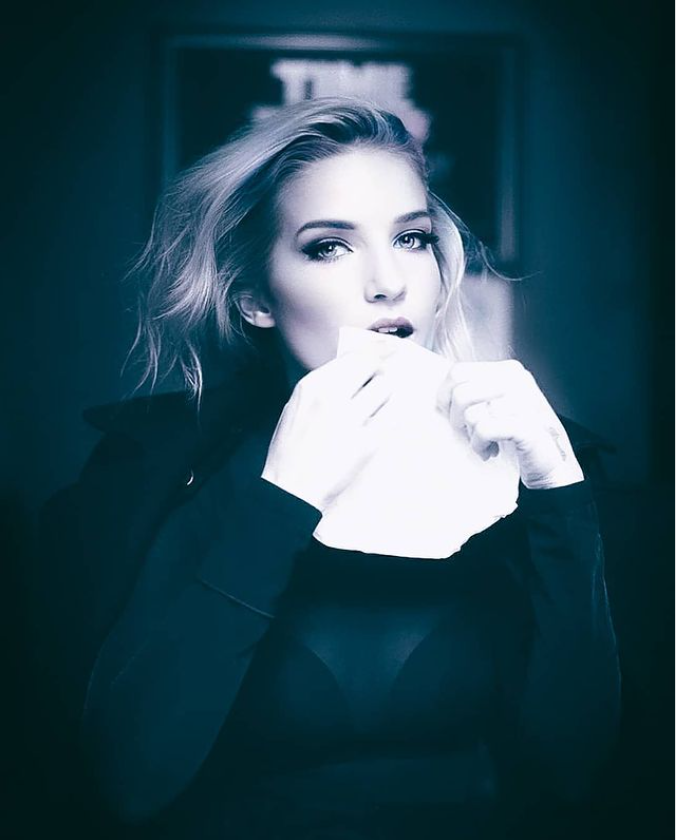 Although 'Control' is undoubtedly a gloomier body of work than NINA has released before, despite her expressions of loss, she is still The Queen Of Synthwave. Her voice is still on top starlet form, so these five songs don't quite venture into the gothwave territory of VANDAL MOON or the heavier overtures of PERTUBATOR.
Not on this EP but in theme and worthy of a mention is NINA's cover of KAVINSKY's 'Nightcall' from 'Drive' in collaboration with ESSENGER, where our heroine delightfully comes over like Olivia Newton-John gone synthwave. That and 'Control' ably showcase the range of dynamic possibilities that NINA has opened herself to within both pop and darker music directions, so it will be very interesting to see where she heads next once she has settled down in her new environment.
---
'Control'
is released as a digital EP by Lakeshore Records, available from https://ninasounduk.bandcamp.com/album/control
https://www.iloveninamusic.com/
https://www.facebook.com/iloveninamusic
https://twitter.com/iloveninamusic
https://www.instagram.com/ninasounduk/
---
Text by Chi Ming Lai
10th December 2020