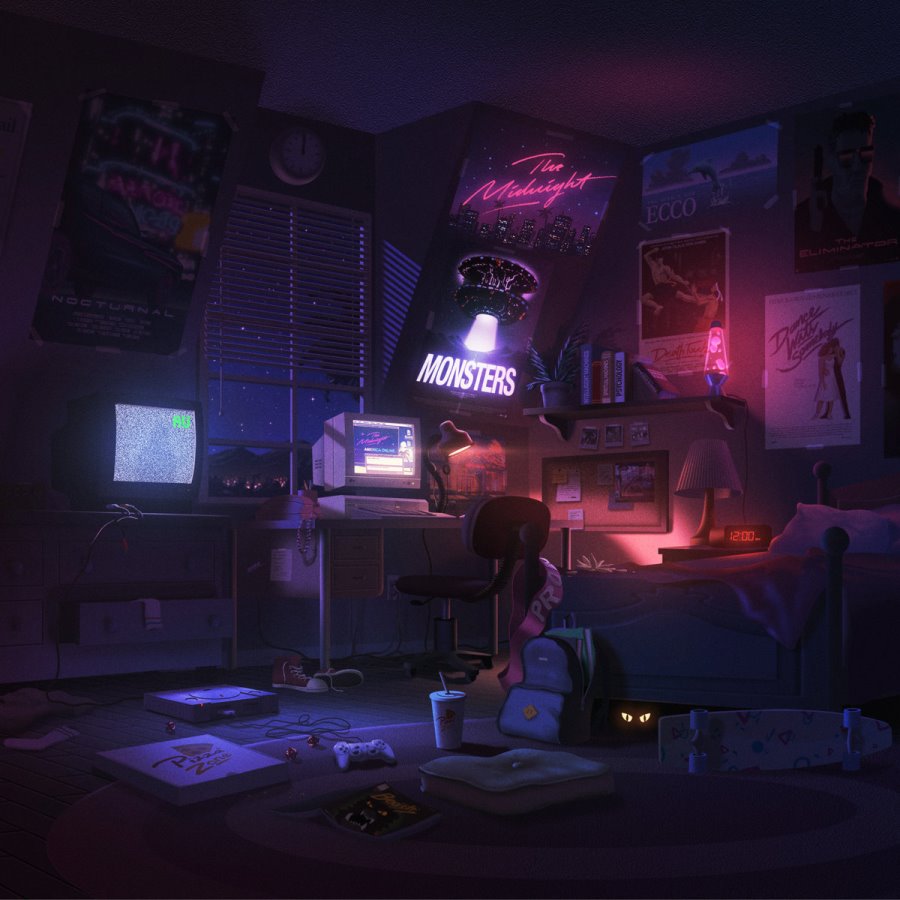 Like many folk I know, I have a difficult relationship with the genre known as synthwave. When it's done well, it's very good but the drive by many of the scenes bands to recreate something that didn't actually exist in the first place quickly becomes tiring.
Artists such as Michael Oakley produce music that has been bundled with synthwave but is superior in the songwriting and execution whilst a plethora of bands with names like LASER CAPRI 83 just regurgitate the tropes of the movement by buying a few sample packs and firing a neon logo on their artwork.
I have always found THE MIDNIGHT fall between these two stools. There is no denying that there are some good songs in their catalogue, you just need to listen to John Mitchell of IT BITES and FROST* fame's rework of 'Synthetic' to hear that; but while THE MIDNIGHT's execution is well produced, it's still a bit meh…
Which brings us to their latest release 'Monsters'
; not the only album released this year with that title (so be careful if you just search on the name alone on your chosen platform to avoid disappointment and sore ears when it comes to production), this is a typical example of synthwave by numbers.
Opening with the sound of a computer booting and connecting to a dial-up modem (old technology checkbox ticked right out the gate), we then have the instrumental 'America Online' which has all the pointers you would expect… Fairlight vocal pads, Linn sampled drums and shakuhachi leads underpin a vocoded vocal. So far, so by the book…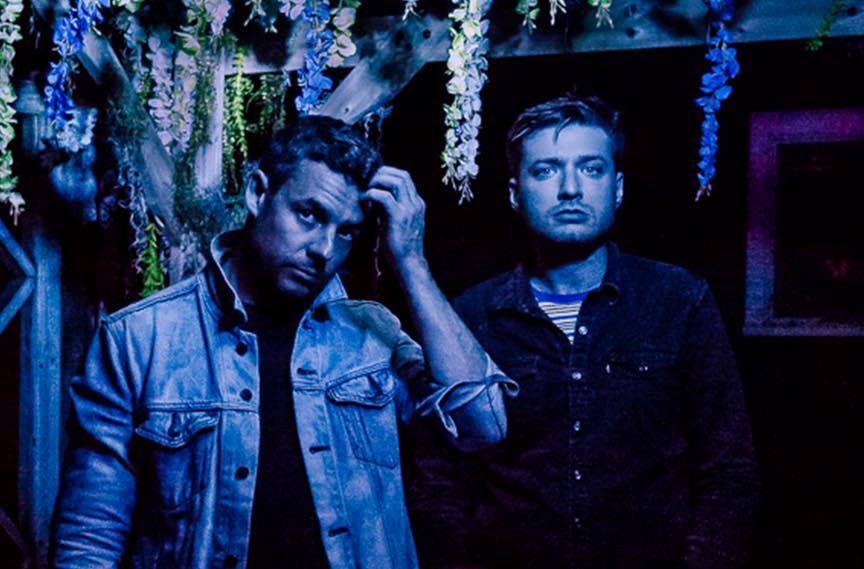 'Dance With Somebody' would actually work better if it broke free of the constraints of the genre as the heavily effected vocals and sax distract from what could be a pleasantly straightforward pop song. 'Seventeen' works better and wears its influences more comfortably as does the next track 'Dream Away'. When playing less forced tracks like these, THE MIDNIGHT are a pretty listenable band. Sadly it doesn't last long.
'The Search for Ecco', with its Vangelis CS80 style brass and DX7 Rhodes piano starts, goes on a bit then finishes. To what end, I don't really know.
'Prom Night' sounds exactly like you would expect, with an unimaginative arrangement and the usual sound sets accompanying a trite lyric and some chorused guitar. This continues with 'Fire In The Sky'. To tell the truth by this point, I was starting to lose interest but the ever professional I am, I forged on.
Title cut 'Monsters' is a pleasant enough collaboration with JUPITER WINTER (urgggggghhh that name!) with a totally unnecessary effected vocal sting on the title. 'Helvetica' is just outright annoying; the CS80 is replaced with a Jupiter sample and the start stop / sped up / slow down arrangement probably seemed clever but just serves to make the track outstay its welcome even more.
The remaining tracks all meld into one, with all the usual tricks and turns on display. 'Deep Blue' is probably the best of the tracks both here and on the album itself with some genuinely good vocals and programming. It could do without the sax though. And after an hour or so it finishes. Like many modern albums, it's 15 minutes too long.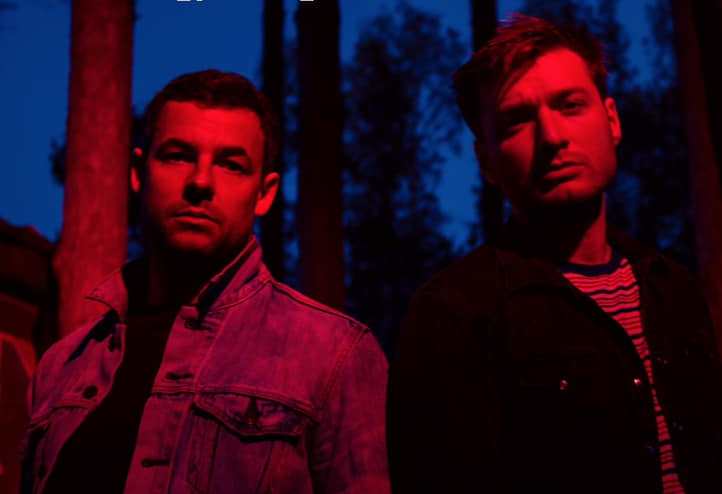 As I said above, I struggle with this band. They are undoubtedly talented, there are some real flashes of that here but I can't help feel if they stepped outside of the pigeonhole they find themselves in, they would be able to present the songs in a more flattering light.
That said, if you buy one album titled 'Monsters' this year, make it this one.
---
'Monsters'
is released by Counter Records in a variety of formats including CD, double vinyl LP and cassette
https://www.themidnightofficial.com/
https://www.facebook.com/TheMidnightOfficial/
https://twitter.com/TheMidnightLA
https://www.instagram.com/themidnightofficial/
---
Text by Ian Ferguson
21st July 2020