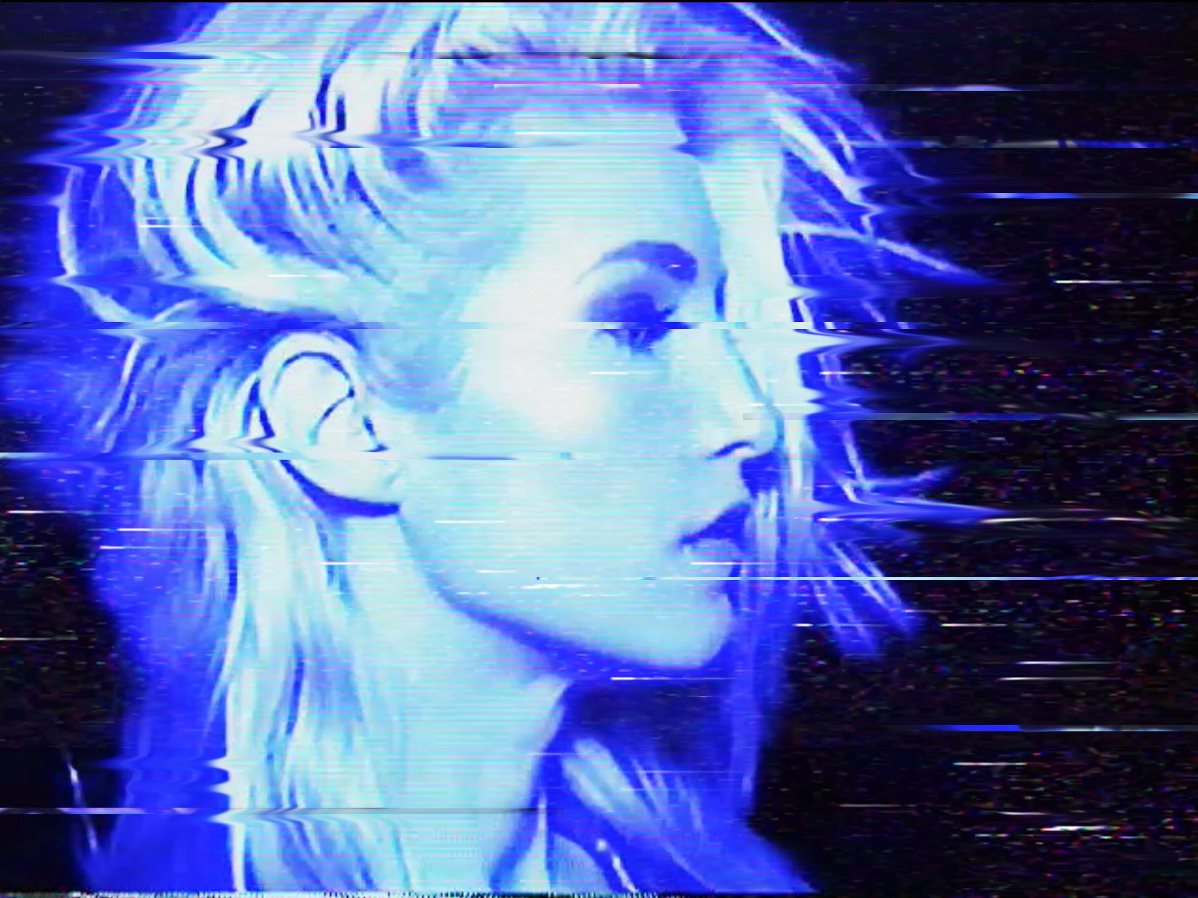 From her early single 'My Mistake' and its use on an advertisement for Mercedes-Benz to support slots with DE/VISION and ERASURE to her own joint headlining tours of North America with Canada's PARALLELS, the rise of NINA to become The Queen Of Synthwave has been remarkable.
The German-born songstress has successfully straddled the line between synthwave and synthpop, thanks to her exquisite retro-fusion of New Wave and electronic pop
Following her debut album 'Sleepwalking', NINA has created its eagerly awaited follow-up 'Synthian' with producers Oscillian, Richard X, Till Wild and Ricky Wilde putting their stamp on a number of tracks.
Although NINA's popwave is still more than evident, this new record unveils a darker aesthetic and an air of cyber-expressionism. NINA spoke from her home city of Berlin about her continuing musical adventures.
Guessing by the title 'Synthian', it doesn't sound like you've gone rockabilly or anything, how would you describe the album? It is a natural progression from 'Sleepwalking'?
I see 'Synthian' as the bigger and bolder sister of 'Sleepwalking'. It's more mature and daring. 'Synthian' also explores the depths of love, desire, spirituality, the duality of the human condition. Unity vs Isolation.
'Sleepwalking' was a long time coming for many reasons but if you include the touring you've been doing, 'Synthian' has been a comparatively swift follow-up?
Yes, we've been super busy touring the US and Canada twice and playing shows all over the world, so I guess two years isn't all that long. We actually wanted to release 'Synthian' early in 2020, but had to keep pushing it back for various reasons, which was a little frustrating but we're finally getting it out there.
They often say that a debut album documents a whole life while a second album is sometimes a snapshot of less than a year?
I feel like 'Sleepwalking' was definitely a reflection of a lot experiences I've made in my younger years, while 'Synthian' took all those memories, shook hands with it and created a new Universe.
'The Calm Before The Storm' could be described as being quintessential NINA, the title almost seems to be capturing your anxieties before the making of a new album, was it like that for you?
Yes, it's like I knew what was coming before it happened. 'The Calm Before The Storm' is about feeling lost. Wanting to start over. 'Synthian' is definitely the beginning of new uncharted ideas.
How is the recording process for you?
I feel like something magical happens when you first record a song. It's that fresh and undeniable emotional connection with a song you sometimes have; it can never be replicated. So we often stick with the original takes.
You're working with Oscillian and Richard X again, how do their methods differ for you that provide enough creative incentive while also being comfortable in their environment?
Working with Richard X is super inspiring. He's so focussed and I've always been a fan of his well-known collaborations with ERASURE, GOLDFRAPP, PET SHOP BOYS and NEW ORDER etc. I have huge respect for him and his "Black Melody". He works very fast and is very easy to work with. I've written 'Unnoticed' with him in his home studio in London.
With Oscillian, I feel like I've found a friend. We really get each other. It's like we circle around the same Celestial sphere. So writing and recording 'Synthian', 'The Wire' and 'The Distance' in his home studio in Sweden was comfortable and familiar.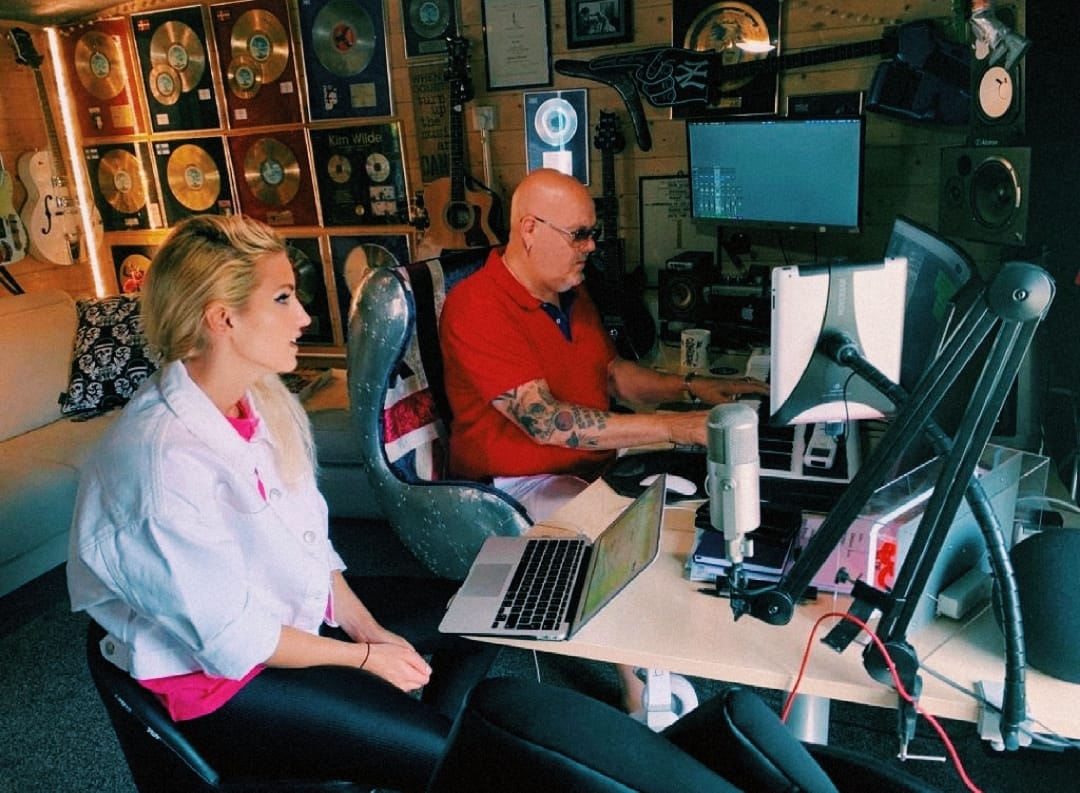 How did Ricky Wilde become interested in working with you? Are you pleased with the end result?
This is actually a very sweet story. I was at THE MIDNIGHT's gig in London and Ricky's friend Lee approached me and said "You're NINA right. My friend Ricky is a producer and loves your music. I think you should get together and write songs". That's it! We met up for a writing session just a few days after our first encounter.
Ricky comes up with the most beautiful melodies and harmonies. I loved working with him. He's humble and patient. I'm very proud of the two songs we've written together, 'Runaway' and 'Gave Up On Us'. They're very catchy and uplifting. I'd love to meet his sister Kim one day and tell her what a huge inspiration she's been for me growing up.
The opening title song has a real widescreen atmosphere that sets the scene, what is the song about?
'Synthian' is a love note to my fans for being so incredibly supportive. I gave them the nickname a while back and mentioned to Oscillian that we should write a song about / for them.
'Automatic Call' is a great uptempo tune that has got a lot of positive reaction?
Yes, 'Automatic Call' has been a very popular track. I really enjoy performing it live. I like how upbeat it is while the lyrics are rather gloomy in contrary.
'The Distance' is quite an apt title in these strange times?
'The Distance' is about a long distance relationship and how true love can span miles and beyond. It has a more cinematic approach; heavily inspired by the likes of M83 and WOODKID. It's a very personal song. A lot of people are being apart from their loved ones right now and can probably relate.
What are your own favourite songs on the album?
It's impossible to choose! I love them equally. I will say that there are standout moments. 'The Distance' is clearly very romantic, while 'Synthian' has a joyous spirit to it. 'The Wire' touches a darker side. It's about feeling disconnected from the world. Losing a sense of being human and having a deep desire for the human touch. I really enjoy the darker synthwave vibes.
You've opted to make a bonus instrumental version of the album available again like you did with 'Sleepwalking'? Are they reworked or the backing tracks that you vocalised over?
They're the original instrumentals without my vocals.
Do you feel aggrieved that some listeners want your music but not necessarily your vocals?
Well, it's all part of my creativity. All aspects of the songs honour my musical cosmos. It's a mood thing. Either way, you're hearing me. I love instrumental music and am particularly proud of the producers I work with. So, it's cool to shed light on the intricate details of their arrangements. There's allot of teamwork going on.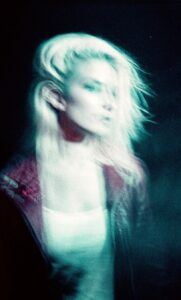 You've continued your collaborations with other artists like FUTURECOP! and MOONRUNNER83, are there any more on the way you can tell us about? Is there less pressure for these productions or more?
I'm working with a few different producers and artists right now, all to be revealed soon. And I've recently started to collaborate with RADIO WOLF, who I became friends with while on tour with PARALLELS in 2018 and 2019. He's a very talented producer, songwriter and musician and I'm so excited to share our creation with everyone soon. It's very New Wave / Rock 'n' Roll.
I'm always exploring new territories in music, I like thinking big and beyond. Collaborations are definitely something I really enjoy. I am also working on material that is very personal and individual. There may be a 'lone wolf' NINA record down the road. Anything is possible, that's how I roll!
So has the lockdown made you more creative or more reflective? What are your hopes for the future?
It's made me both! I'm making use of the time I have and being very productive. My heart goes out to everyone who is going through a tough time. I hope I can make people feel better through music and offer some kind of hope. Uncertainty is always scary, but we will prevail if we stick together in spirit. Until then, we have 'The Distance'. We'll make it through and it won't break our hearts!
---
ELECTRICITYCLUB.CO.UK gives its sincerest thanks to NINA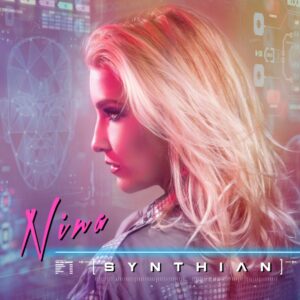 'Synthian' is released by Aztec Records on 5th June 2020 in CD, magenta neon vinyl LP and digital formats, pre-order direct from https://ninasounduk.bandcamp.com/
https://www.iloveninamusic.com/
https://www.facebook.com/iloveninamusic
https://twitter.com/iloveninamusic
https://www.instagram.com/ninasounduk/
---
Text and Interview by Chi Ming Lai
14th May 2020, updated 28th February 2023