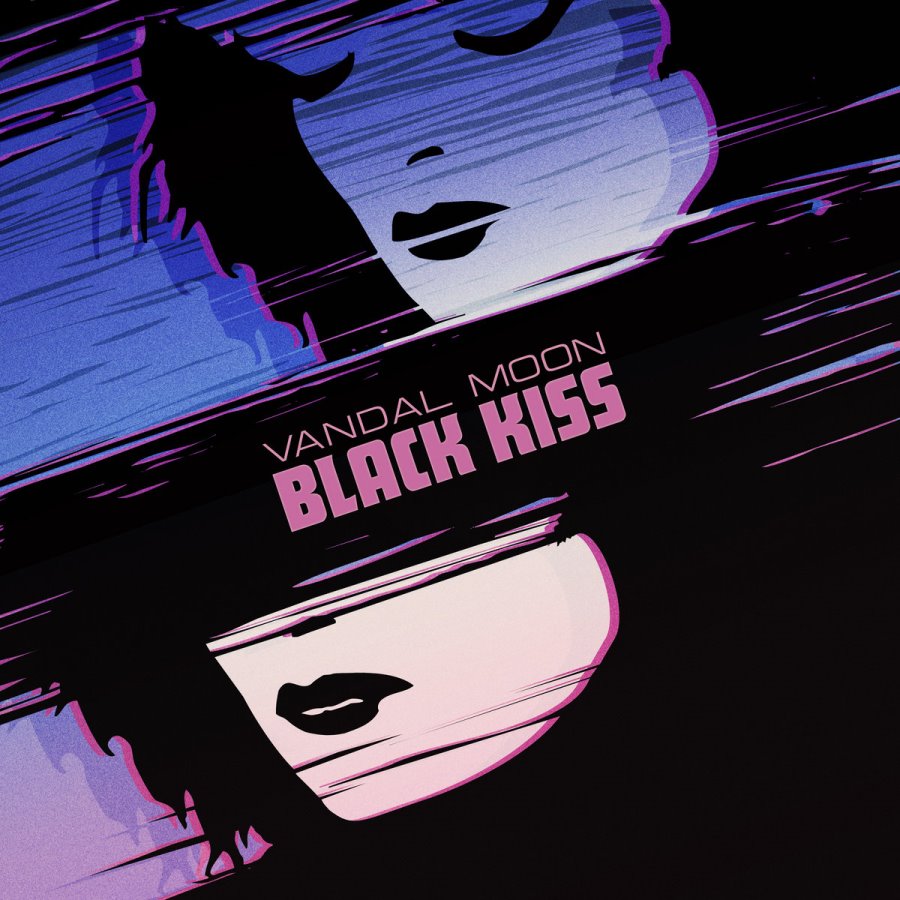 During the MTV era, the advent of college radio with an Anglophile stance on American campuses and stations such as KROQ in Los Angeles featuring DJs like expat Englishman Richard Blade had a huge effect on youth in the US.
Considering themselves smarter than the average mainstream BON JOVI fan, this audience facilitated a breakthrough for a number of darker tinged acts alongside the bands who had been featured in John Hughes teen flicks like 'Pretty In Pink', 'The Breakfast Club' and 'Some Kind Of Wonderful'.
So unlike the UK where they were more than likely to have totally different audiences, American fans of SIMPLE MINDS, DEPECHE MODE, OMD and ERASURE could often be seen attending the concerts of THE CURE, SIOUXSIE & THE BANSHEES, THE PSYCHEDLIC FURS, ECHO & THE BUNNYMEN, THE SMITHS and THE SISTERS OF MERCY alongside the goths and positive punks.
As a result, the New Wave movement in North America turned out in a way that would be considered incongruous by British music fans. But what it did culturally was influence generations of aspiring music creatives to mix and match genres without necessarily being self-conscious about it.
One of those acts is California's VANDAL MOON. With a sound seeded from post-punk, goth and new wave, they are shaped as much by their use of drum machines and synthesizers as much as guitars and the inevitable deep baritone vocals.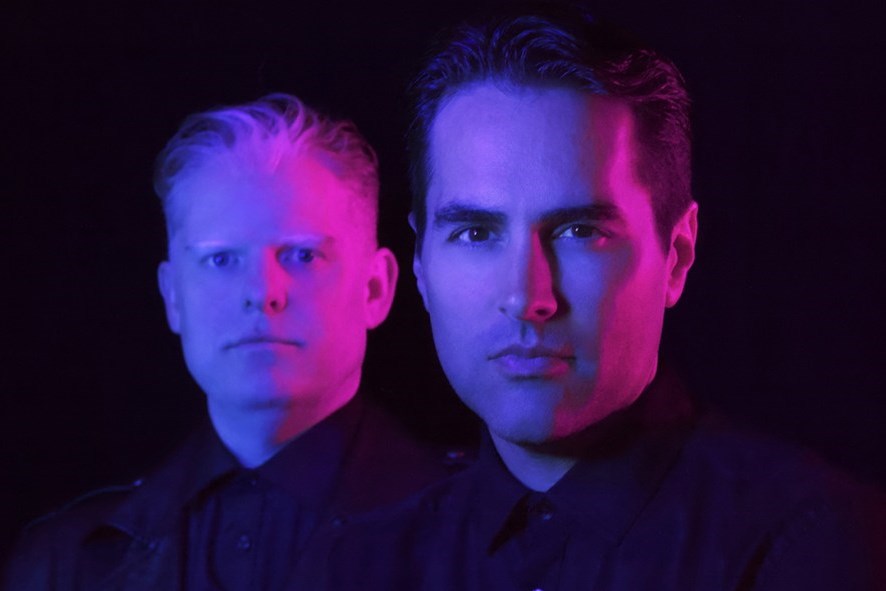 Front man Blake Voss manages to sound somewhere between Andrew Eldritch and Richard Butler, while instrumentalist Jeremy Einsiedler is the more electronically inclined of the pair. Having guested on records by FM ATTACK, BETAMAXX and MECHA MAIKO, the Santa Cruz duo has ended up with a foot each in the synthwave scene.
As a result, 'Black Kiss'
is by their own admission is the duo's most purely electronic work yet, largely written using synths while being inspired by THE CURE, DEPECHE MODE, THE SISTERS OF MERCY and THE PSYCHEDELIC FURS.
Conceived around the futuristic love story of two androids escaping enslavement, 'Black Kiss' begins with the profound statement that is 'Hurt'; now if THE SISTERS OF MERCY's 'Lucretia My Reflection' was redone with synths, it would sound like this.
'Dead' plays along with a more typical gothic template using a guitar-laced setting, but pretty cascading synth hooks add to the chilling atmosphere while metallic percussive samples provide some industrial edge. Meanwhile, the 'Black Kiss' title track signals impending doom and chipmunk voice samples provide a foreboding not-of-this-world aesthetic.
The more obviously synth driven 'We Are Electric' uses pulses and drones simultaneously for its low end, penetrating the darkwave via its hybrid overtones. This is perhaps not surprising as FM ATTACK's Shawn Ward makes a notable guest contribution.
However, 'We Live Forever' surprises as a moody synthwave ballad; featuring Leanne Kelly from the San Francisco indie-pop duo NEW SPELL on vocals, it sees an understated Blake Voss adapting to a less overwrought singing style and delivering it very well.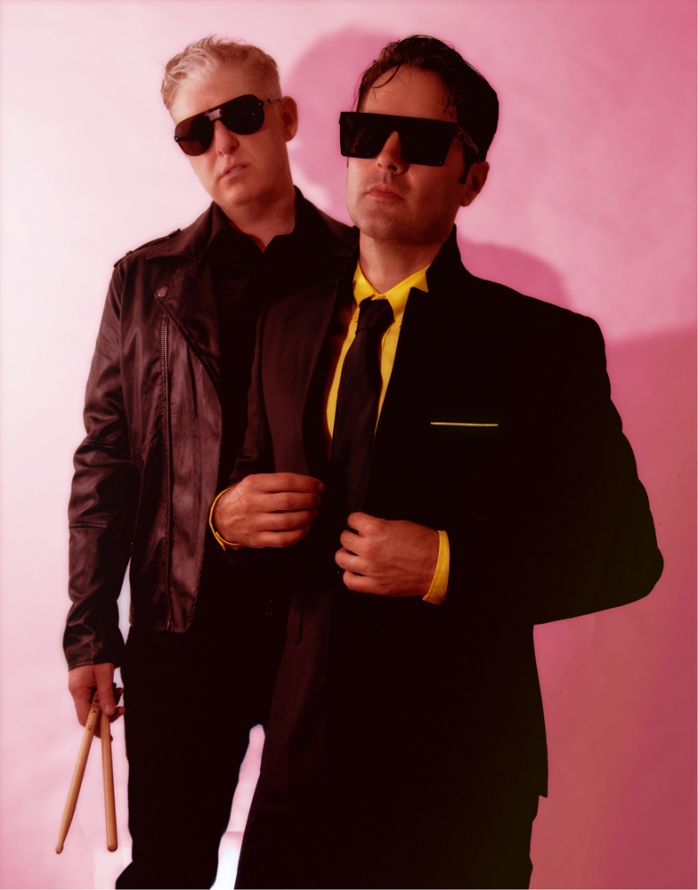 But the frantic 'Wicked World' puts everything back on the epic gothic path with a thundering run of percussion that recalls Stevenage's finest FIELDS OF THE NEPHILM and their 'Moonchild'; trivia fact pop pickers, ELECTRICITYCLUB.CO.UK was in the same class at school as The Neph's drummer Nod!
'Robot Lover' enjoyably passes 'Enjoy The Silence' through a Wayne Hussey filter while 'Suicidal City Girl' is superb, showcasing electronic post-punk disco at its best with enthralling echoes of THE DANSE SOCIETY.
With the more laid back approach premiered on 'We Live Forever', 'Pretend To Die' sees Shawn Ward return on synths and here the FM ATTACK synthy shades are strong.
Hypnotic to the point of being gothic trance, the apocalyptic closer 'No Future' is another surprise, a magnificent four-to-the-floor dance number complete with squealing drops and a mighty climax. If this track doesn't crossover into the German alternative club scene, then ELECTRICITYCLUB.CO.UK will eat its copy of SIOUXSIE & THE BANSHEES 'Superstition'…
But despite all these retrospective alternative influences, what VANDAL MOON have come up with is something unique at this moment in time. THE CURE and THE SISTERS OF MERCY were never as synthy as VANDAL MOON, so with their melting of styles, Voss and Einsiedler have presented their own take on a familiar classic approach.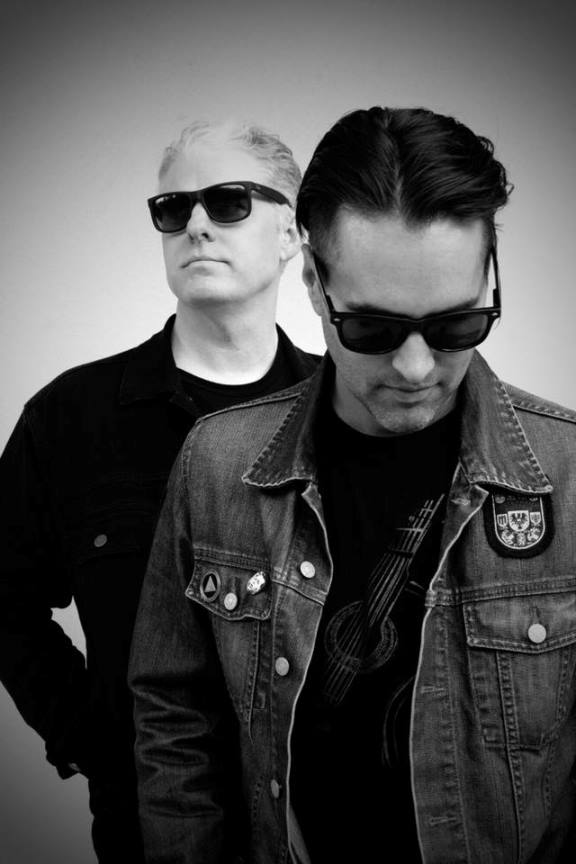 Mixed and mastered by Maurizio Baggio who worked on THE SOFT MOON's 'Criminal' and the BOY HARSHER breakthrough album 'Careful', 'Black Kiss' sits up there as a great modern alternative pop record with its gothwave aesthetics. If it had been released in 1984, many of these songs would have gone down extremely well at The Batcave, the famous London goth haunt where Hamish Macdonald and Rusty Egan DJed. Today, they wouldn't sound at all out of place at Slimelight.
A fine record that captures a dystopian outlook on life with an appealing electronic sensibility, 'Black Kiss' has the potential to connect with a number of different tribes and audiences.
---
'Black Kiss'
is released by Starfield Music, available as a white vinyl LP, cassette or download from https://vandalmoon.bandcamp.com/album/black-kiss
https://www.facebook.com/vandalm00n/
https://twitter.com/VandalMoon
https://www.instagram.com/vandalm00n/
https://open.spotify.com/album/6Z8qGpueRVwXM3M2orJtBr
---
Text by Chi Ming Lai
15th May 2020