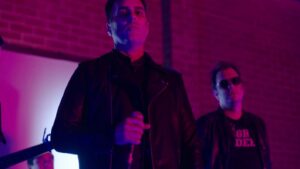 Founded in 2012, BETAMAXX is the musical vehicle of Pittsburgh based Nick Morey, a vintage synthesizer enthusiast who released his debut album 'Lost Formats' that same year.
Among his armoury are a Roland Juno 106, Roland Juno 60, Minimoog, Korg Poly6, Korg Mono/Poly, Oberheim OBXa and Sequential Prophet 6.
Despite four albums acclaimed by the synthwave community, as seems to be common among its exponents, a retirement of the BETAMAXX name was announced by Morey in 2015. But sure enough, a return came with 2017's 'Archaic Science'
.
The most recent BETAMAXX album 'Lost In A Dreamworld'
was a more confident affair, with Morey bringing in wider influences such as goth and new wave, perhaps taking a leaf from Shawn Ward, best known of course as FM ATTACK and now his label boss.
One of those songs is 'Never Sleep Again', a collaboration with post-punk Santa Cruz duo VANDAL MOON. Entering darker territories, courtesy of some great Robert Smith-tinged vocals by Blake Voss, 'Never Sleep Again' breaks away from the definitions of synthwave by offering a propulsive electronic take on THE CURE, although the Keith Forsey-era of THE PSYCHEDELIC FURS would be another reference, if slightly more distant.
Reflecting its tale of love and disaffection, 'Never Sleep Again' comes with a superb video directed by Dan Przygoda and shot by Brad A Kinnan. It's kind of a tribute to 'The Lost Boys' that not surprisingly exudes a sinister air of foreboding while our heroes perform as the house band in a vampire nightclub. Blink and you will miss Holly Dodson of PARALLELS in the audience.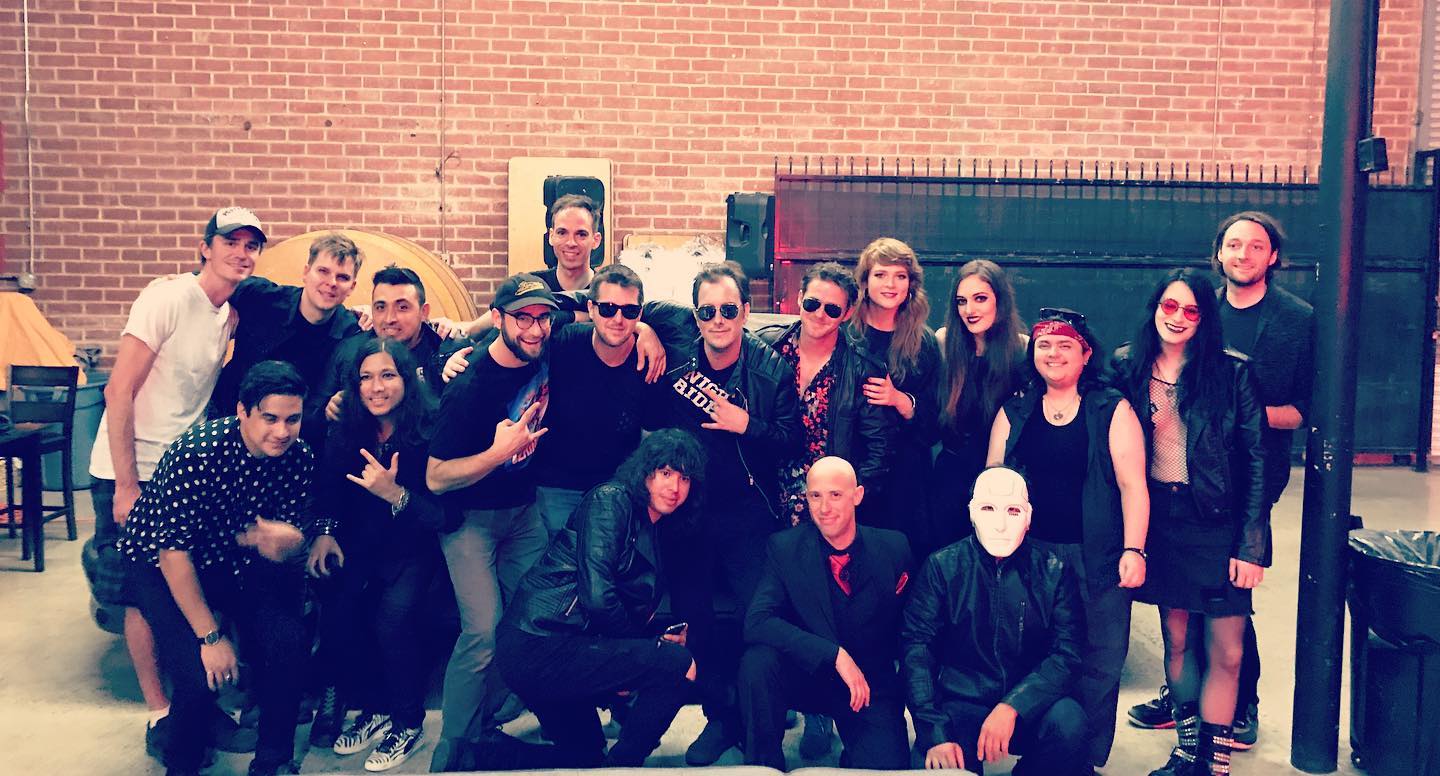 'Lost In A Dreamworld' has perhaps been a slow burner outside the confines of synthwave but extends beyond its expectations and is well worthy of investigation. Living up to the album's title and with an angelic feminine air, the sparking synthpop of 'Skyhigh' featuring GLITBITER (who also makes a cameo in the 'Never Sleep Again' video) was another appealing facet to 'Lost In A Dreamworld', with the song's vibrato treated vocal stabs on the coda being a particular delight.
One of the other guest vocalists was the delectable MECHA MAIKO whose girly avant pop stylings on 'No Fun' added an eclectic twist to proceedings, its bass sequencing looking more towards European electronic acts like VISAGE and SIN COS TAN.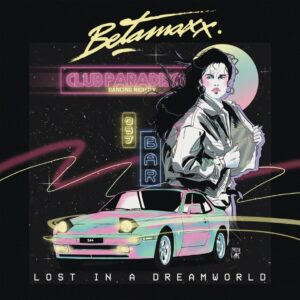 But 'Lost in a Dreamworld' isn't just about its songs; the glitterball energy of 'Disco Dreamgirl' is a brilliant instrumental that blips gloriously, while the ringing hypnotic overtures of 'Vacation' in collaboration with Swedish producer Robert Parker decorate another great club-friendly instrumental.
Then there was 'Opaque Fog' which glistened via its crisp production and fabulously rigid rhythms in a pacier take on Hollywood-era TANGERINE DREAM. And with a churning arpeggio sweetened by actual synth playing, the delightful 'Stargazer' did exactly what it said on the tin.
Taking a more open-minded approach, BETAMAXX has an album in 'Lost in a Dreamworld' that could appeal to those who might see themselves as synthwave synics. Throw in the inherent Giorgio Moroder vocoder influences on 'Getaway' and 'I'll Walk You Home' as well and maturer listeners may have a further point of reference to appeal.
---
'Never Sleep Again' is from the album 'Lost In A Dreamworld'
released by Starfield Music in vinyl LP, cassette and digital formats, available from https://betamaxxmusic.bandcamp.com/
BETAMAXX + FM ATTACK appear with special guests MECHA MAIKO + VANDAL MOON at Vancouver's Rickshaw Theatre on Saturday 25th April 2020 – tickets from http://www.theinvisibleorange.com/
https://www.facebook.com/betamaxx80s/
https://twitter.com/betamaxx80s
https://www.instagram.com/betamaxx/
https://www.facebook.com/vandalm00n/
---
Text by Chi Ming Lai
6th January 2020