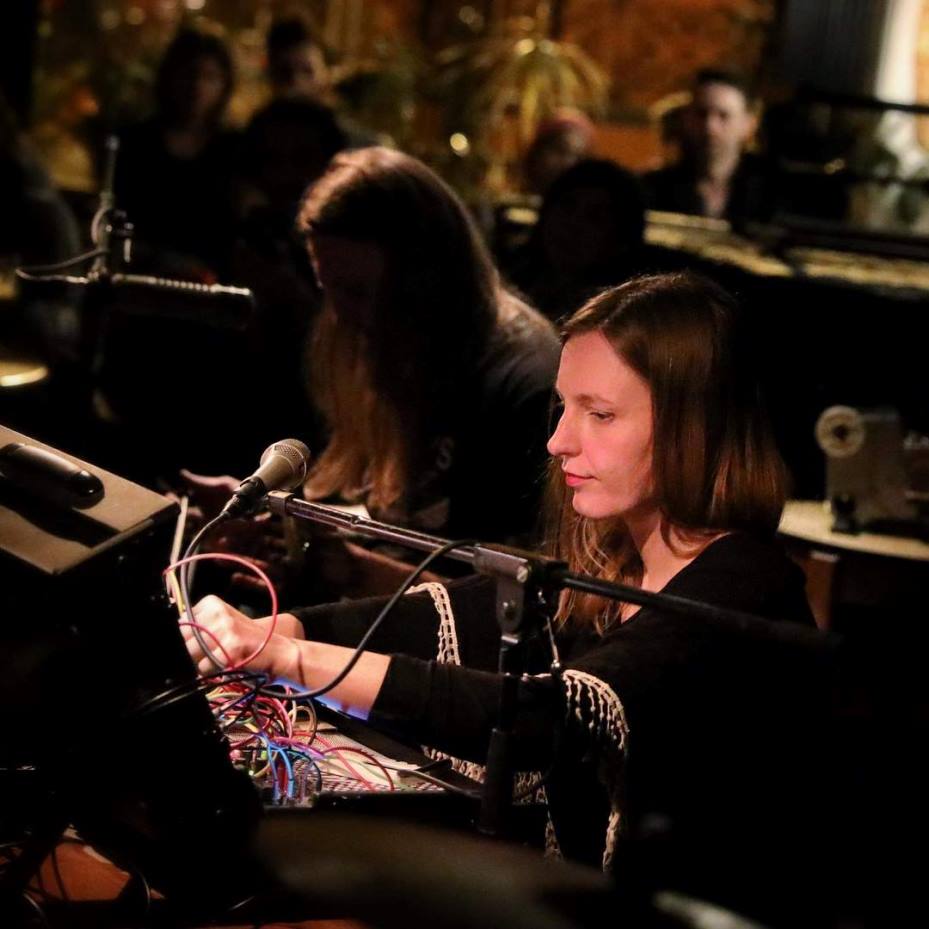 LAU NAU is Laura Naukkarinen, one of the most respected and compelling artists in Finland.
Although already a veteran of six studio albums as LAU NAU, she is comparatively little known in the UK, but she has earned an international reputation for her work in the medium of film.
Using both electronic and acoustic mediums, taking in analogue synthesizers, traditional instruments, found objects, field recordings, musique concrète and her voice, her songs are imbued with a cinematic breadth of vision, ideal for arthouse cinema.
LAU NAU's most recent release is the soundtrack for the documentary film 'Land Without God'
where her idiosyncratic, finely honed sound world builds on fragile, spectral otherness. A frequent visitor to the EMS studios in Stockholm, a special abridged performance of her twenty minute cosmic ambient piece 'Amphipoda'
on a Buchla 200 was filmed by Andy Allen-Olivar and Johan Richter Olsson.
In a very special event hosted by Cold War Night Life, LAU NAU will be coming to London on Saturday 1st February 2020 to perform material from the 'Land Without God' soundtrack, as well as other songs from her extensive and impressive catalogue at The Cecil Sharpe House.
While she will not have a Buchla 200 with her, Naukkarinen will be bringing a self-assembled suitcase modular system of her own, which glows like the one carried by Thingumy and Bob in Tove Jansson's 'Moomin' comics. What is inside is as valuable as the Groke's ruby: a tangle of wires patching circuits to generate currents that carry her vocals through the crowd like mist from the sea.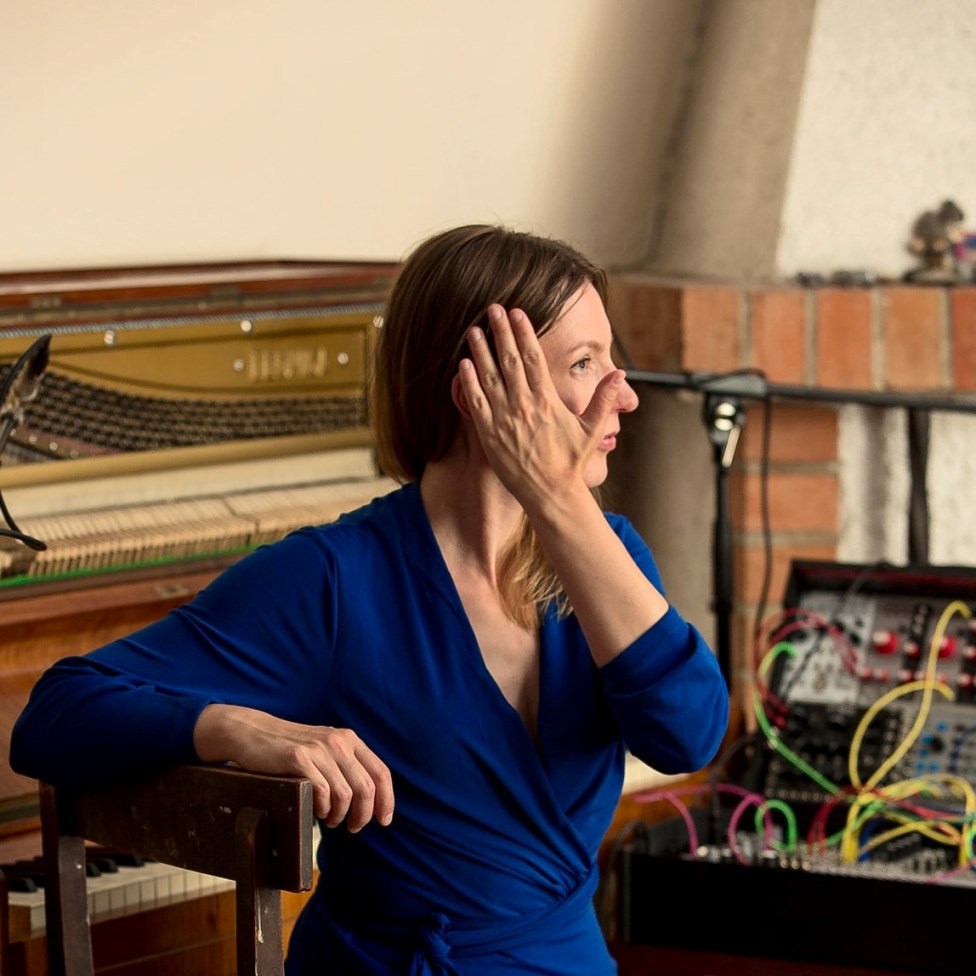 Her music has fluidity and tension that reflects the waves of the Baltic which is firmly impressed with the Nordic experience. While inland, this aural backdrop will be ideal for what is likely to be a cold winter's evening in Primrose Hill, a compact, village-like area of grand Victorian terraces and pastel-coloured Regency townhouses.
Special guests are VILE ELECTRODES, who will present a stripped-down modular set to explore the creative potential of the instrument.
---
'Land Without God'
is released by Fonal Records, available via the usual digital platforms
LAU NAU plays The Cecil Sharpe House, 2 Regent's Park Rd, Primrose Hill, London NW1 7AY on Saturday 1st February 2020, the event hosted by Cold War Night Life will open with a modular set by VILE ELECTRODES – tickets available from https://www.eventbrite.co.uk/e/lau-nau-and-vile-electrodes-tickets-88282185393
Facebook event page at https://www.facebook.com/events/3031295176899768/
https://www.facebook.com/launau/
https://www.instagram.com/launaulaunau/
https://open.spotify.com/artist/2oXfE2cVZxbX7OGVldazev
---
Text by Simon Helm
Photos by Simon Helm and Katri Naukkarinen
8th January 2020