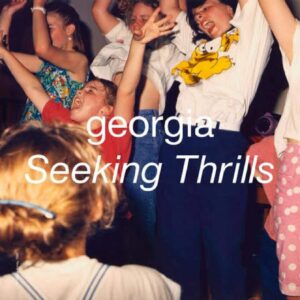 Signed to Domino Records, home of FRANZ FERDINAND, ARCTIC MONKEYS and AUSTRA, over the last year, GEORGIA has been the artist that everyone is talking about.
Comparisons with LITTLE BOOTS are hard to avoid though; both got a profile boost on 'Later With Jools Holland' thanks to unusual live presentation.
In LITTLE BOOTS' case, it was her use of a Stylophone alongside a Yamaha Tenorion while with GEORGIA, it was her standing drum 'n' synth. And that all without mentioning the BBC Sound nominations.
Gaining mainstream radio airplay in 2019, her singles 'About Work The Dancefloor' and 'Never Let You Go' were great, mining ROBYN and CHVRCHES respectively in the process, the former stating "I have no material gifts for you". Here were the signs of a promising breakthrough artist.
But before that, there was 'Started Out' with its much groovier vibe with soulful influences and neo-ragga inflections going over the electronics, while the quirky R 'n' B pop of 'Feel It' was not that far from the urban DIY austere heard on her self-titled debut.
All four songs appear on 'Seeking Thrills', the second album by GEORGIA, the daughter of LEFTFIELD's Neil Barnes who first found her musical feet drumming for Kate Tempest among others. So unsurprisingly, 'Seeking Thrills'
is a showcase for rhythm, twelve tracks of exuberance with a bittersweet tinge.
With a definite move into more accessible pop territory, the new single '24 Hours' does as the album title suggests, celebrating the thrill of night life and finding love with a bass rumble and a hint of PURITY RING. With throbbing synths and a drum machine backbone, our heroine declares with excitement that "If two hearts ever beat the same, we could be it".
However, 'Mellow' with rapper SHYGIRL goes the opposite direction with some deadpan art school hip-hop while 'Ray Guns' explores similar territory although for ELECTRICITYCLUB.CO.UK at least, neither quite hit the spot.
Back to avant electro, 'The Thrill' with its hypnotic shuffling beats, vocal layers, glistening arpeggios and gorgeous synths sees GEORGIA trying to stop herself "feeling so blue", but a sudden switch to techno brings with it an extra lift for a terrific album highlight.
The remaining songs get more reflective as GEORGIA enters ballad territory. As with any hedonistic adventure however exhilarating, its inherent Ying and Yang leads to the inevitable and never welcome comedown. 'Till I Own It' is quite sorrowful and while 'I Can't Wait' sparkles in places, it is tinged with melancholy.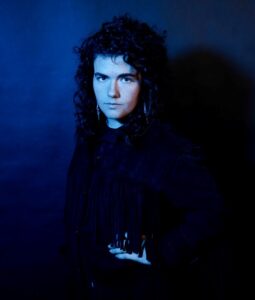 Providing another of the album's highlights, the gently crystalline 'Ultimate Sailor' delightfully comes over like a cosmic collaboration between VANGELIS and ROBYN. But appropriately closing the eclectic range of 'Seeking Thrills', the nocturnal cinematic soundscape of 'Honey Dripping Sky' is interrupted by an unexpected reggae-flavoured end section.
Yes, half of this album has already been issued as singles of some sort, but with an opportunity to potentially catapult her music to a wider audience, then why not? To have an interesting and varied body of work in one place helps an artist build a bond with their fanbase.
The mainstream audience are NOT hipsters (who are notoriously fickle anyway), so time must be allowed for them to catch up and savour. While some of these songs were released in 2017, this should not spoil things for the listener because good songs will last.
With a three year gestation period, 'Seeking Thrills' is a solid and varied pop statement. But for the next record, will she go the full pop hog like CHVRCHES or retreat to the underground? It's going to be an interesting year for the Londoner.
---
'Seeking Thrills'
is released by Domino Records in vinyl LP, CD, cassette and digital formats
GEORGIA 2020 UK + Ireland live dates include:
Cardiff Clwb Ifor Bach (3rd March), Glasgow King Tuts (4th March), Manchester Yes (5th March), Liverpool Phase 1 (6th March), Dublin The Workman's Club (7th March), Leeds Brudenell Community Room (9th March), Birmingham Mama Roux's (10th March), Bristol Thekla (11th March), London Heaven (12th March)
https://www.facebook.com/GeorgiaUK/
https://twitter.com/_georgiauk
https://www.instagram.com/georgiauk/
---
Text by Chi Ming Lai
10th January 2020