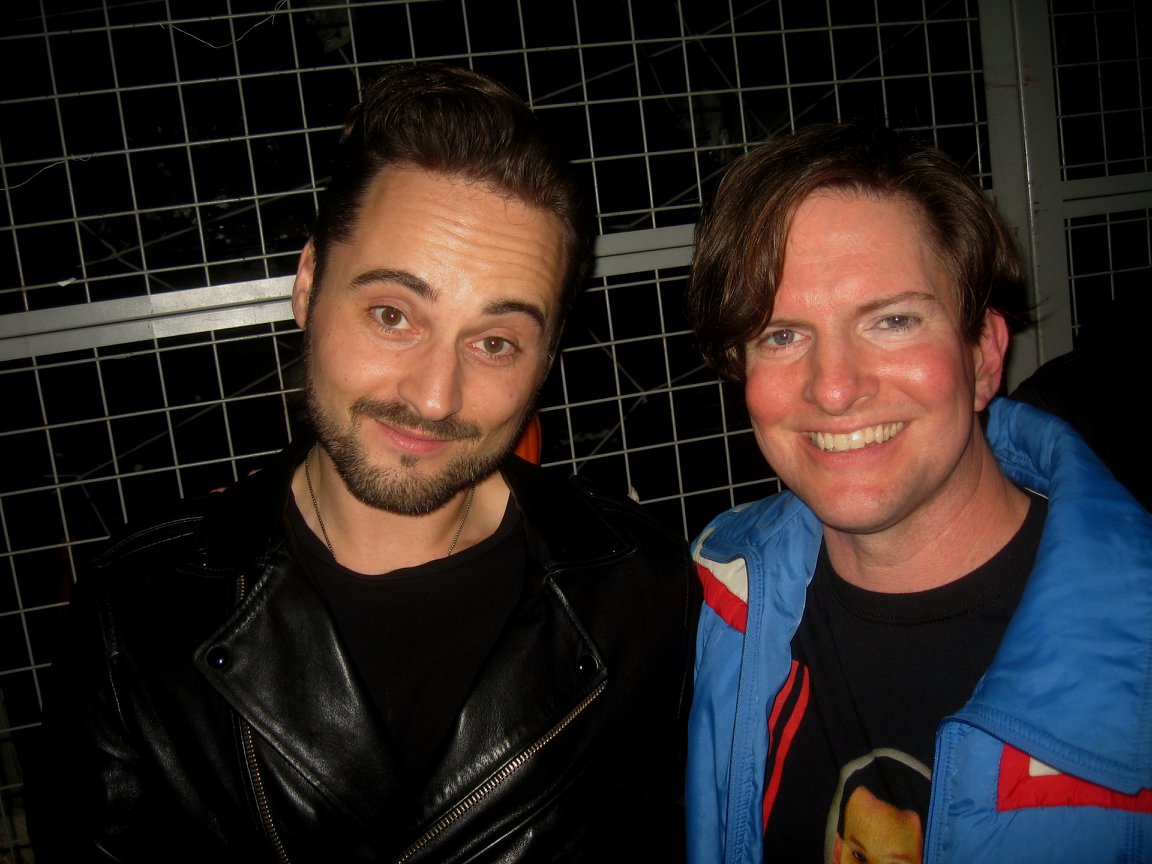 What a 2019 it has been for Ollie Wride. Having made his name as the vocalist of FM-84 with songs like 'Running In The Night', he made his first steps towards a parallel solo career.
Co-produced by Michael Oakley, the resultant album 'Thanks In Advance' was one of the best of the year, a collection of MTV friendly pop, synth rock and colourful ballads.
But with the positive reception for the record and a sold-out live debut in London, a deluxe edition has just been released and two further UK shows are upcoming for Spring 2020. Featuring new songs and remixes by key figures in synthwave, one of the album's highlights 'I'm A Believer' has been given a sympathetic and enjoyable makeover by FM ATTACK.
ELECTRICITYCLUB.CO.UK is well known for not being big on modern remixes but Shawn Ward's restylings of ACTORS 'Slave' and 'Lifetime' by KOISHII & HUSH featuring the voice of NEW ORDER's Gillian Gilbert have demonstrated his ear for enhancing songs electronically without detracting from the tune, thanks to his love of Synth Britannia and New Wave.
This superb FM ATTACK remix of 'I'm A Believer' has also been given the honour of its own visual accompaniment, directed by Brad A Kinnan. The final part of a video trilogy with 'The Driver' and 'Back To Life', it sees our hero all battered, bruised and confused. Caught up with a loony religious cult, he is sent out into the desert wilderness to resist the seductive lure of raven haired temptresses and eventual evangelical brainwashing, before making his escape… or has he?
'Thanks In Advance' has proved that Ollie Wride can cut it outside of the FM-84 nest. With a natural energetic on-stage charisma, Wride is not only engaging but also probably as good George Michael when he was in his live prime.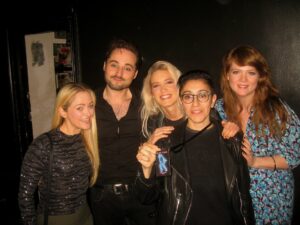 His upcoming shows are not to be missed with the London leg featuring the bonus treat of the German synthy songstress NINA as special guest.
She said via her social media: "I'm so excited to announce that I'm opening the show for my synth brother Ollie Wride on December 5th at Lafayette Kings Cross. Over half of the tickets have already been sold. This is going to be one hell of a party! ?"
---
The deluxe edition of 'Thanks In Advance' featuring brand new songs 'Stranger Love' and 'Juliette' as well as remixes from FM ATTACK, SUNGLASSES KID, KALAX, ANORAAK, WOLF CLUB, LIFELIKE and more is released by New Retro Wave as a double yellow vinyl LP with marble effect, cassette and CD only, available from https://newretrowave.bandcamp.com/album/thanks-in-advance
OLLIE WRIDE plays London Lafayette on Sunday 5th Decmber 2021 – tickets available from https://rockfeedback.seetickets.com/event/ollie-wride/lafayette/1467713
https://www.facebook.com/olliewrideofficial/
https://twitter.com/OllieWride
https://www.instagram.com/olliewride/
---
Text and Photo by Chi Ming Lai
12th January 2020, updated 15th February 2021