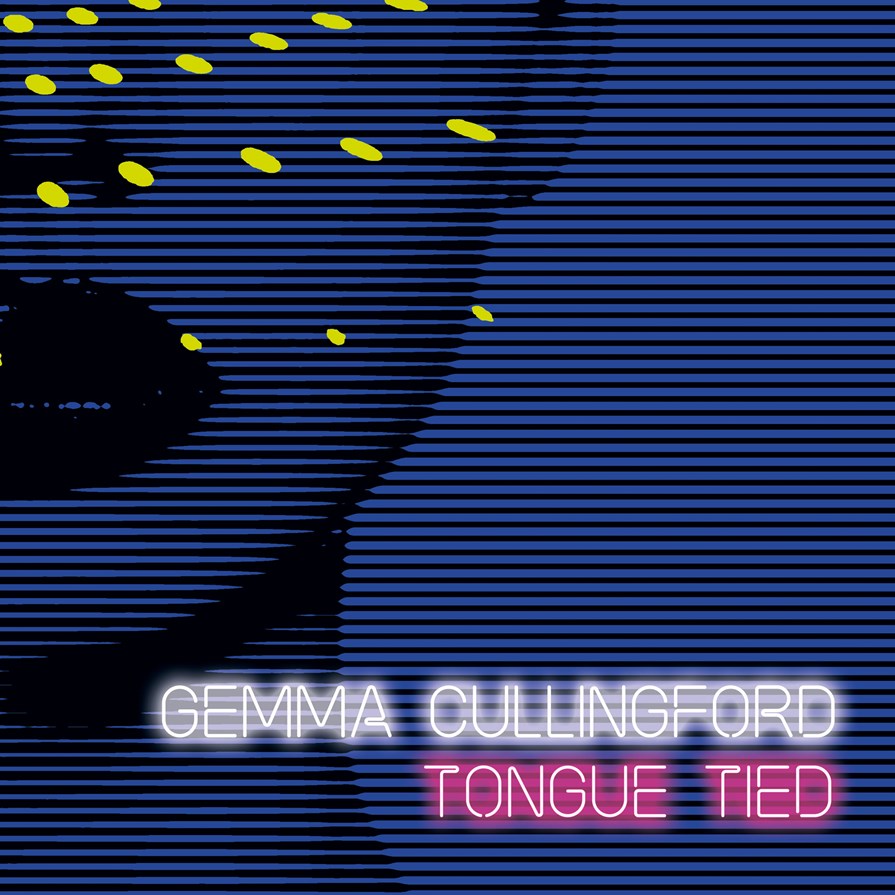 Norwich-based Gemma Cullingford made her full-length debut as a solo artist with 'Let Me Speak', an album that gained unexpected acclaim and was subsequently shortlisted for Loud Women's Hercury Prize.
Beginning her musical career as a member of KAITO, Gemma Cullingford has more recently been part of post-punk funk duo SINK YA TEETH. The form that her solo work takes is slightly different, relying more on electronic instrumentation as a consequence of lockdown, although assorted live embellishments appear in the shape of bass, flute and guitar.
'Tongue Tied' is the rather swift follow-up to 'Let Me Speak' and it is easy to see that Cullingford has been a something of a creative roll with it being a much more assured affair despite its title. Opening proceedings, the propulsive mutant Moroder of 'Accessory' provides a cutting chorus and cerebral textural guitar from Phil Searchfield for a slice of paranoia, although the message to cut ties from toxic people is positive and defiant.
Shyness is nice but the 'Tongue Tied' title track exudes a glorious Walking On Thin Ice' art disco vibe and a playful allure. Just as good is the PET SHOP BOYS influenced 'New Day' which utilises an unusual structure with spoken vocal verses and a synthy instrumental chorus, the vocals wonderfully veering between Sarahs Nixey and Cracknell. Speaking of the latter, 'Holding Dreams' blends icy synths, hypnotic live bass and wispy vocals in a wonderfully catchy number that SAINT ETIENNE would be proud of.
With a few baggy vibes, 'Bass Face' exploits some ACR funk motifs alongside Cullingford's flute in an aesthetic connection to 'Let Me Speak' but at a much steadier pace, 'Mechanical' offers a detached, almost robotic diversion but the minimal approach is made unexpectedly seductive by a hushed vocal. Moody and hypnotic, 'Red Room' moves between contralto and higher semi-spoken tones while the backing is busy but uncluttered in an electro-glam SCISSOR SISTERS homage.
The enjoyable 'No Fail' goes fully into deeper house vibes but cut from a similar cloth, the more experimental expletive laden 'Chronicle of Sound' is less essential despite its array of boisterous electronics, choppy six string and rolling percussion.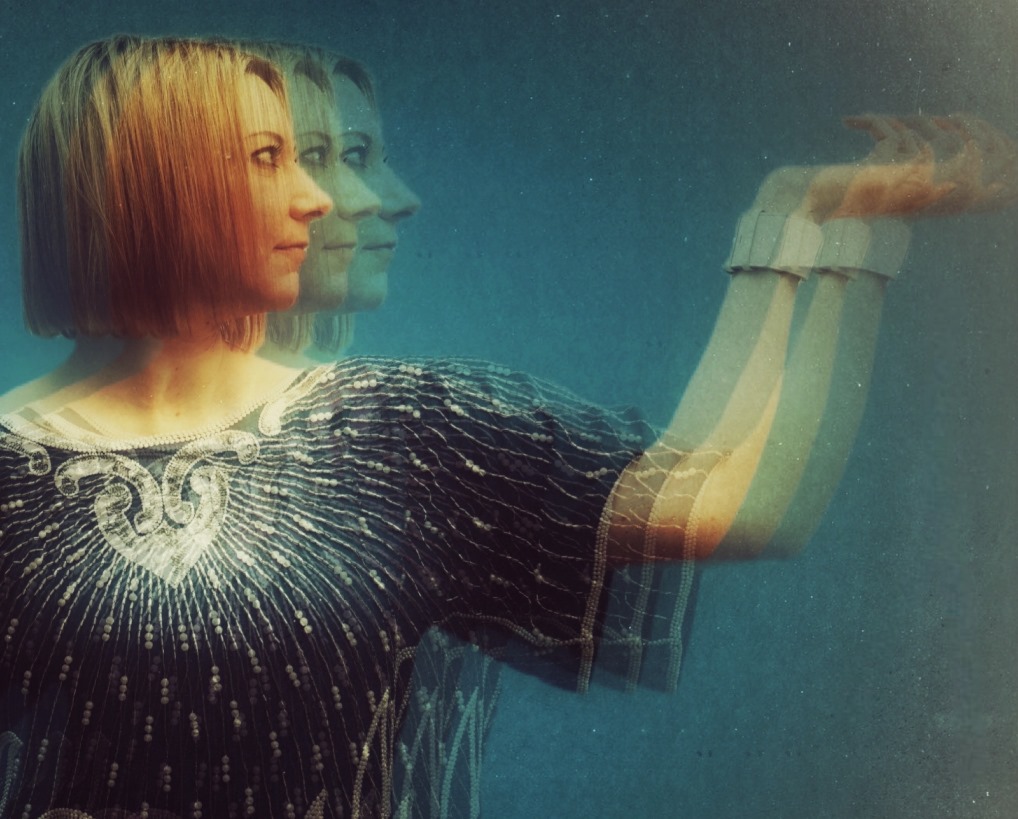 Standing apart from the rest of the album, 'Daisy' provides short glitchy 6/8 art piece cover of the music hall standard to close.
Overall, 'Tongue Tied' is an album that exudes comfort and confidence to provide a delightful and danceable listening experience despite its anxious introspection. Gemma Cullingford brings her experience, versatility and musicality into a fine home-made electronic pop record to reinforce her capabilities as a solo artist.
---
'Tongue Tied' is released by Elmo Recordings on 2nd September 2022 as a CD and vinyl LP, available from https://www.roughtrade.com/gb/gemma-cullingford/tongue-tied
Download is available direct from https://gemmacullingford.bandcamp.com/album/tongue-tied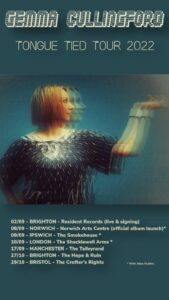 Gemma Cullingford 2022 live dates include:
Brighton Residents Records (2nd September), Norwich Arts Centre (8th September)*, Ipswich Smokehouse (9th September)*, London Dalston Shacklewell Arms (10th September)*, Manchester Talleyrand (17th September)+, Bristol Crofter's Rights (29th October)+
*with Alice Hubble +with Rodney Cromwell
https://www.gemmacullingford.co.uk/
https://www.facebook.com/gemcullingford
https://twitter.com/gemcullingford
https://www.instagram.com/gemma_cullingford/
https://open.spotify.com/artist/6WR6hPeb9Qq39fAm88GtcL
---
Text by Chi Ming Lai
30th August 2022