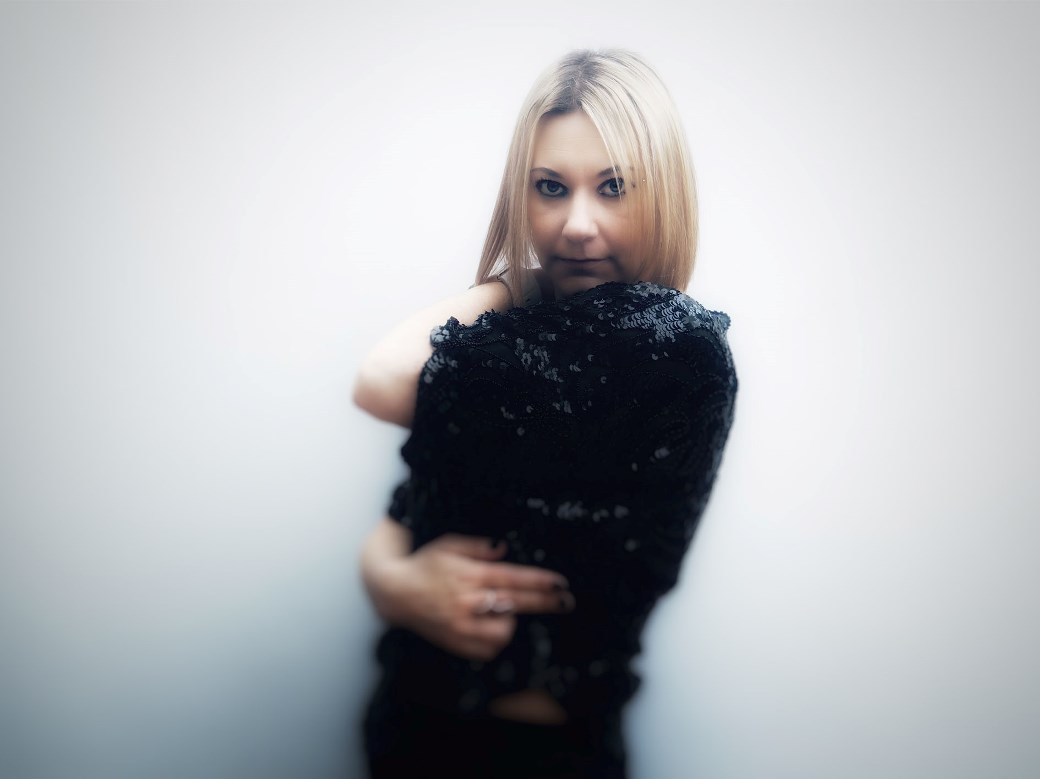 Just 13 months after her debut solo long player 'Let Me Speak', Norwich songwriter, multi-instrumentalist and producer Gemma Cullingford will be presenting her second full-length album, 'Tongue Tied'.
A member of acclaimed post-punk funk duo SINK YA TEETH, Gemma Cullingford's solo career was accidental consequence of lockdown. 'Let Me Speak' was an autobiographical statement, stepping away from the collaborative format which began with indie band KAITO.
Using largely electronic instrumentation, 'Let Me Speak' steadily gained momentum by word of mouth with an unexpected snowball effect and its recent shortlisting in Loud Women's Hercury Prize was the culmination of that acclaim. Now comes 'Tongue Tied', a more confident and polished follow-up that Cullingford says is "perhaps the fruits of that voyage of discovery…", although the endearing emotions conveyed remain anxious and introspective yet joyous and defiant.
Taking a break from assembling the Dinked edition LP and CDs of 'Tongue Tied' with their accompanying zines and screen prints, Gemma Cullingford chatted to ELECTRICITYCLUB.CO.UK about the motivations and inspirations behind the making of her new album.
Your debut album 'Let Me Speak' has just been shortlisted for the Loud Women Hercury Prize, how does that feel?
I feel very honoured! Cassie et al at Loud Women work so hard and do such a great job at championing female and trans artists and giving us a platform to be heard. There are a lot of great female artists out there and on the shortlist, so to be amongst them is quite something!
You released your first single with KAITO in 1998 while the debut SINK YA TEETH release came out in 2015, but there appears to have been a gap between 2006 to 2015, what was happening with you then?
I got a proper office job for the most of it, I needed some money and routine! Did a couple of bands GGGRITS and KOMIZA, decided I wanted to work in music so got some teaching qualifications and set up my own business offering ukulele lessons to primary school kids (which is still my job), dabbled in floristry and got obsessed with flowers for a couple of years.
Bass, guitar, ukulele, flute and synths is quite a wide ranging instrument portfolio, how would you describe your abilities with each?
Bass guitar will I think always be my main instrument. I feel most connected to that and when I play it on stage, it feels like an extra limb! Flute is from my childhood really. I got quite good at it but dropped it at high school for guitar, which I'm not great at as it has too many strings and frets for me. The flute is the only instrument I ever learned how to play properly with notation and music theory and stuff.
But in general I like to work things out my own way, I don't like having to stick to rules. So although I consider myself fairly good on bass, I don't know what the notes are or anything and wouldn't be able to read music. Same with guitar. And with ukulele I learnt a little bit of tab but only enough to teach kids. I have no desire to progress much further on any instrument to be honest. I like working within a few restrictions. I've tried to play the flute live at my first ever gig but no notes would come out! I must have been breathing funny. So I've got rather rusty at that!
What encouraged you to take a more electronic dance direction for your solo work?
If you have a laptop with a DAW (I use Logic Pro X), you then have every instrument under the sun at your fingertips, and you don't have to know how to play each instrument. I'll sometimes plug my bass and guitar in but the majority of stuff is done on Logic. It can be done in my spare room, I don't need tons of equipment, session musicians etc so it was perfect for lockdown! Also when writing both albums, I developed Rheumatoid arthritis and couldn't play bass or guitar for a good few months, hence a lot of bass sounds are programmed. I appear to be over it now though thankfully, at least for the moment so I can play bass live again.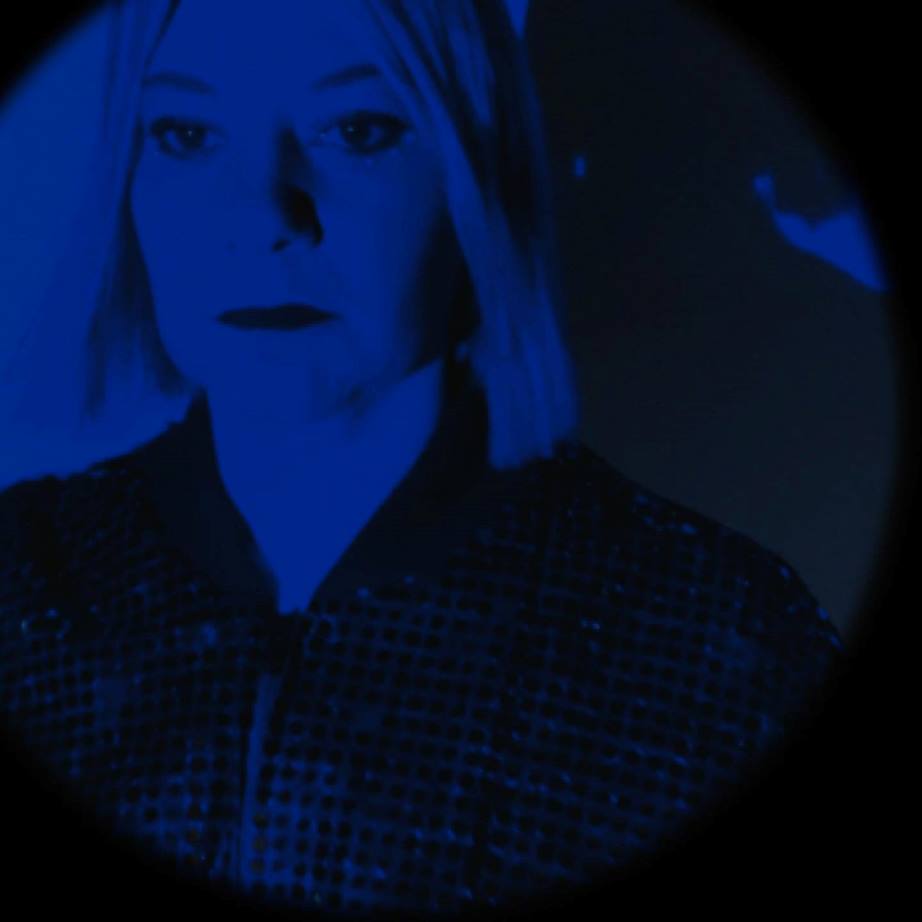 Has this been sort of the music you have always wanted to make, but maybe 25 years ago the technology wasn't as portable and affordable, you haven't been able to do it until now?
No, I've always made the music I've wanted to make regardless of the limitations I've had. Where there's a will there's a way! Electronic music just opens up so many more opportunities.
It wouldn't surprise me if I end up going acoustic or more 'bandy' in the future but I don't like to plan, so who knows what I'll do?! (Hoping to have a bit of a break to be honest!)
You're a SUPER FURRY ANIMALS fan so did you like Gruff Rhys' electronic side project NEON NEON?
I must admit I never checked it out! Super Furries were very much an era of my life when I first started discovering cool music and they'll always have a special place in my heart. But so many more discoveries followed so quickly, actually a lot of electronic music that I like now (perhaps embarrassingly), I only discovered very very recently. I was a post-punk fan followed by dreampop. But I've also always created music and when I'm creating, I try not to listen to other music as I don't want to be too influenced by anything else, so I go through bouts of not listening to other music at all for months or years.
On 'Let Me Speak', you included a very original cover version of 'Ode To Billie Joe', how did that come into being?
I was making a playlist for my mum's birthday and my boyfriend suggested 'Ode to Billie Joe'. I'd never heard it before and was mesmerised by it. I loved the melody, the fact that it was quite a happy sounding song but the lyrics seemed quite dark. Then I read the lyrics and saw just how dark they are, and I kinda jokingly said I'd do a cover of it. And I did really quickly. It just came out! I had no idea that it was such a well-known and loved song and I'm sure to some Bobby Gentry fans think what I've done is sacrilegious, but there are plenty of covers of it out there!
'Queen Bee' was another highlight from 'Let Me Speak' and featured a closing instrumental synth passage that came over a bit like Gary Numan? What was your thinking?
I don't really think when I'm writing! 'Queen Bee' was the first song I ever wrote on my own in the style I've become known for. I barely ever remember the actual writing process, but I would imagine I found a synth sound and just played whatever my fingers came out with to the drum track. It's usually about finding a sound I like, one that speaks to me at that moment in time and then just seeing what comes out of me! There's little to zero planning with me. I'm just not that organised. If I did have a plan, whatever I write would come out completely differently anyway.
Has the positive reception for 'Let Me Speak' surprised you as something of an indie music veteran? Do you have a key memory from the making of the album?
The positive reception has surprised (and delighted) me but not as an indie music veteran. The only indie music if you can call it that would her been through being in KAITO, and I still take a lot of influence from those days. Particularly the creative writing process, and approaching sounds in an experimental way. The noise comes from those days, and some of the minimalism in places does too.
I didn't really set out to make an album, it just kinda evolved as I had a bunch of songs. I do remember it going from "I have enough songs for an album (in fact more)" to "maybe I'll pop them on Bandcamp under an anonymous moniker?" to "I wonder if Outré would put it out digitally?" to "Outré are gonna release it on vinyl" to "I think I'll just use my own name actually" to "It's just a studio album though, not gonna play live" to now I have a second album out and am touring and enjoying playing live!
The new album 'Tongue Tied' is out on September 2nd and the title song has this glorious Walking On Thin Ice' art disco vibe, but what was its actual inspiration, musically and lyrically?
All my songs start with the music. Lyrics aren't really my thing. Musically I THINK it came from me taking my (B side to 'Wide Boys') track '104' and messing around with it until I came up with something completely new. My boyfriend provided the lyrics knowing that I often get tongue tied and mince my words so he knew they'd mean something to me.
I knew I wanted it to be quite poppy so the melody I remember coming up with while singing to myself walking my dog. It's where a few melodies have happened actually! I do love 'Walking on Thin Ice' and was listening to it a lot around then, so I guess it did rub off! Not intentionally though. See that's why I try not to listen to much music when I'm writing, I soak up inspiration like a sponge but I want everything to be my own when it comes out!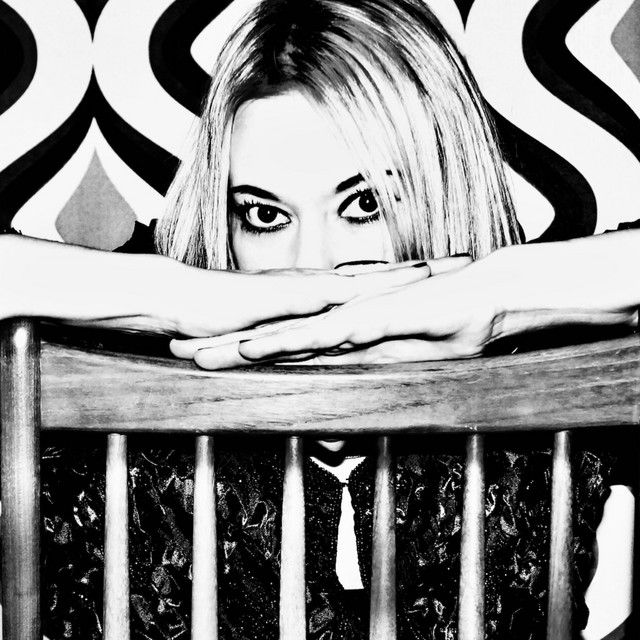 'Holding Dreams' features a wonderful blend of icy synths, hypnotic bass and wispy vocals to a good beat, what was the genesis of this idea?
I've no idea! It probably just all developed round the live bass line.
Again I wanted something quite catchy so this one has a double chorus which I do remember humming whilst walking my dog again.
'Accessory' is a bit like mutant Giorgio Moroder but where did that subtle textural guitar solo come from?
I don't generally like guitar solos like that, too blokey for me, so I wanted to incorporate one into a song and use it and mould it to suit me and put me at ease with it. My boyfriend suggested his friend Phil Searchfield for a guitar solo, so I sent him the drums and bass and he recorded the guitar solo from his house in Brussels.
It was perfect!! And in fact I didn't have to chop it up, I just added some delay and reverb as it fitted perfectly and just felt so right. I love it now. Job done! Aim achieved!
Where does the phrase 'Bass Face' come from? There appears to be some A CERTAIN RATIO funk motifs too alongside your flute?
Yeah SINK YA TEETH toured quite a lot with ACR so there's another example of me being influenced a lot! In fact Martin Moscrop gave me some production mentoring for this album! I think 'Bass Face' was one of his favourites. I wanted a flute on the album somewhere to connect it with my debut album.
'Bass Face' was actually initially gonna be a much more stripped down instrumental on 'Let Me Speak', but it didn't fit in with the rest of the album so I saved it and revisited it for 'Tongue Tied'. The name 'Bass Face' occurred due to the kinda talking synth noise I use on it, which sounds to me like they're saying "Bass Face" (they're not. They're not actually saying anything!), and what with bass being my instrument, I thought I'd go with it. It also conjures up images to me of funny faces bass players sometimes pull, like her from HAIM! Ha ha!
'New Day' has quite an unusual structure with some great synth hooks while the vocal veers between BLACK BOX RECORDER and SAINT ETIENNE?
Another one I wrote the music to years ago when I was living back at my parents' house and wrote it in my old bedroom which we turned into a temporary studio. I couldn't work out a top line for it for love nor money, but I started to think I wanted something delivered in a similar way to 'West End Girls' by PET SHOP BOYS. My boyfriend showed me a poem he'd written, and I read it to the music and it fitted! I did actually approach Neil Tennant to do the vocal on this song but he was "too busy" ha ha! You never know if you don't try, right?
My vocal style is like that mainly because a) I'm not a strong singer and b) I get really embarrassed recording vocals and singing out loud in case my neighbours or my boyfriend can hear, so a lot of them are very whispery and gentle. If there are songs where I belt it out, then I must have had the house to myself that day!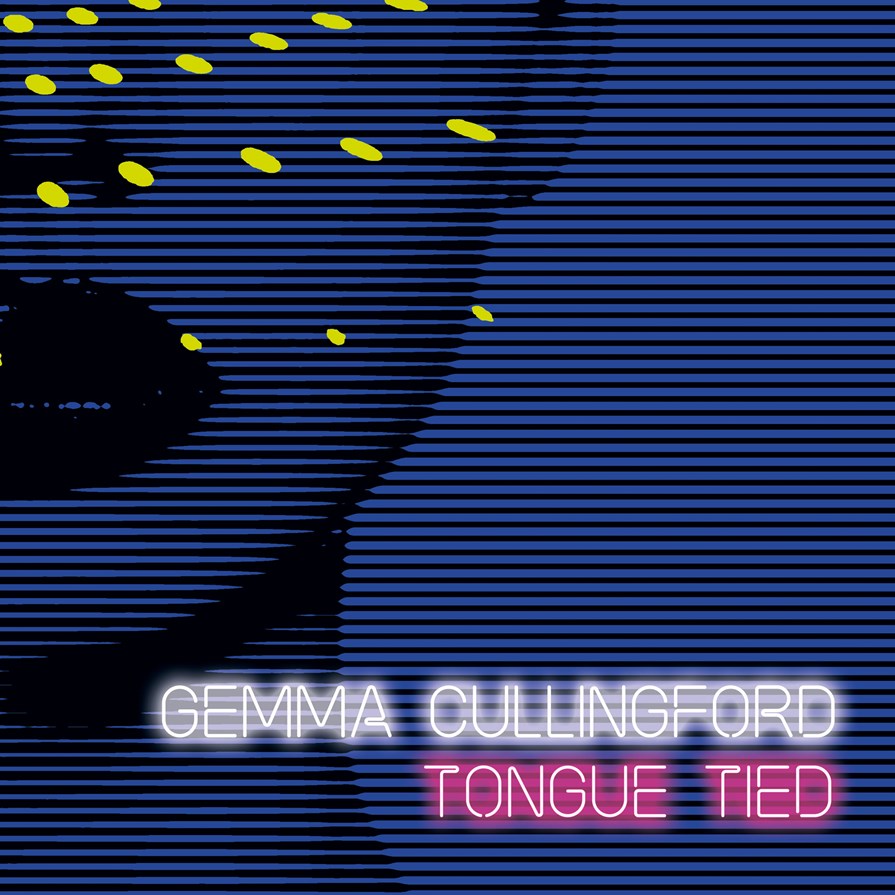 'No Fail' goes fully into some deeper house vibes, which were your own favourite clubs or dance locations?
Ironically I don't like going to dance clubs etc! I like to go to bed early and I'm a bit sensitive to noise and crowds. But I like to write music that others can dance to. I lived in Brighton for a bit so went to a couple of dance clubs there, but I'm happier with smaller clubs after a few drinks.
Anything I can play air guitar too and jump around to and get home before 1am is good for me. I don't do much of that though, never really have! Rock 'n' roll!
'Red Room' is a highlight, there is so much going on, how was do you ensure it did not get too messy?
Thanks. Yeah I call this one my electro-glam SCISSOR SISTERS type of song. No idea how it's not too messy, some may argue that it IS too messy! It's another one where I wanted it to be quite 'pop'. In fact, it started off as a ukulele song I'd written for 5 year olds, ha ha!
The 'Tongue Tied' album comes over as a much more confident record than 'Let Me Speak', do you have any particular favourite songs on the album?
Not really. It changes all the time, but I think today it's 'Accessory' for that guitar part. I also enjoy singing it live as it's so different from my other songs. It's a bit more angry.
You are touring the album this Autumn, how are preparations coming along? What is your set up live?
Yeah just a handful of dates. I can't wait. Headlining the Norwich Arts Centre in my home town is a dream come true. I may have some familiar faces join me on stage for that too (and possibly London) but that's a surprise! Also having Alice Hubble as joint headline for some gigs is gonna be fun as I love her stuff so watching her is a treat for me. Then later I have Rodney Cromwell joining me for Manchester and Bristol too.
For those who may be considering coming along, what can they expect?
Expect me grinning like a loon on stage, no doubt some bad jokes and some visuals I made.
---
ELECTRICITYCLUB.CO.UK gives its sincerest thanks to Gemma Cullingford
The album 'Tongue Tied' is released on 2nd September 2022 by Elmo Recordings as a CD and vinyl LP, digital version can be pre-ordered from https://gemmacullingford.bandcamp.com/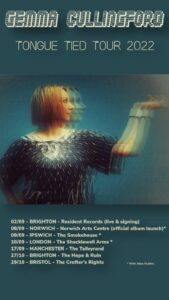 Gemma Cullingford 2022 live dates include:
Brighton Residents Records (2nd September), Norwich Arts Centre (8th September)*, Ipswich Smokehouse (9th September)*, London Dalston Shacklewell Arms (10th September)*, Manchester Talleyrand (17th September)+, Bristol Crofter's Rights (29th October)+
*with Alice Hubble   +with Rodney Cromwell
https://www.gemmacullingford.co.uk/
https://www.facebook.com/gemcullingford
https://twitter.com/gemcullingford
https://www.instagram.com/gemma_cullingford/
https://open.spotify.com/artist/6WR6hPeb9Qq39fAm88GtcL
---
Text and Interview by Chi Ming Lai
9th August 2022