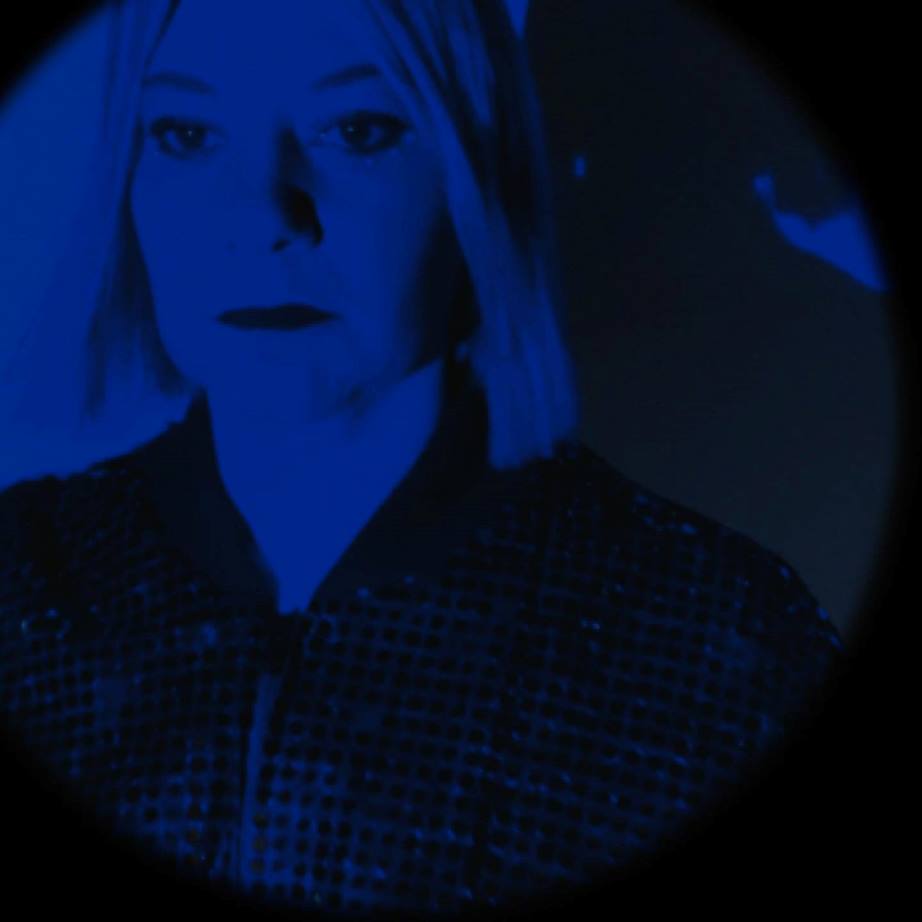 If you had Yoko Ono's 'Walking On Thin Ice' reconfigured as a Balearic friendly electronic disco number, then that in a nutshell encapsulates 'Tongue Tied', the latest single by Gemma Cullingford.
From the upcoming long player of the same name, to be released by Elmo Recordings in Autumn 2022, the Norwich-based Cullingford made her debut as a solo artist with 'Let Me Speak', one of the singles from which 'Wide Boys' got the remix treatment from A CERTAIN RATIO. Also from that 2021 album, 'I Like You' was an adventure in art funk that wouldn't have sounded out of place as a single on Factory Records.
Utilising a minimal programmed backdrop, a stark spoken word reading of Bobby Gentry's 'Ode To Billie Joe' proved to be a highlight alongside the mutant harmonic menace of 'The Lizard' and the groovily hypnotic 'Queen Bee' which contained a closing instrumental synth passage that came over like Gary Numan gone glitterball.
With a nonchalant but sensual vocal style reminiscent of Sarah Nixey of BLACK BOX RECORDER, 'Tongue Tied' exudes a positive if nervous energy in a purer metronomic adoption of electronics. The parent sophomore album promises explorations on "relationships and the different emotions they can bring, from paranoia, yearning and helplessness to lust, shyness and just downright wanting to dance."
Already a four album veteran before going solo as a member of SINK YA TEETH and earlier in KAITO with Nik Colk Void of FACTORY FLOOR, now that LONELADY has reopened the door to female fronted electronically sequenced post-punk funk in the past year, Gemma Cullingford could be next in line to be embraced by a wider audience.
---
The album 'Tongue Tied' is released on 2nd September 2022 by Elmo Recordings as a CD and vinyl LP
The back catalogue is available from https://gemmacullingford.bandcamp.com/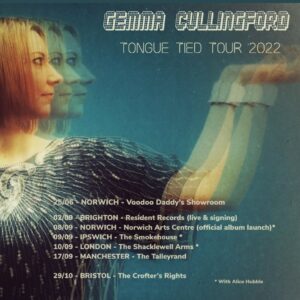 Gemma Cullingford 2022 live dates include:
Brighton Residents Records (2nd September), Norwich Arts Centre (8th September)*, Ipswich Smokehouse (9th September)*, London Dalston Shacklewell Arms (10th September)*, Manchester Talleyrand (17th September)+, Bristol Crofter's Rights (29th October)+
*with Alice Hubble  +with Rodney Cromwell
https://www.gemmacullingford.co.uk/
https://www.facebook.com/gemcullingford
https://twitter.com/gemcullingford
https://www.instagram.com/gemma_cullingford/
https://open.spotify.com/artist/6WR6hPeb9Qq39fAm88GtcL
---
Text by Chi Ming Lai
27th June 2022