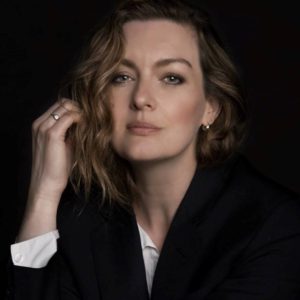 After a seven year absence, SARAH NIXEY is back with a nocturnal new album called 'Night Walks'.
Written whilst struggling with insomnia during a recovery from illness, her songs are set in a metropolitan sub-world where everyone dodges the dangers of reality.
For this new album, Nixey made a conscious stylistic decision to move away from her previous solo albums 'Sing, Memory'
and 'Brave Tin Soldiers' by respectively not focusing solely on electropop or live instrumentation to realise a captivating collection of lush avant-pop songs.
With her strict school teacher persona, Nixey first won the hearts of audiences as the lead singer of BLACK BOX RECORDER with Luke Haines and John Moore on songs such as Child Psychology', 'The Facts Of Life', 'The Art Of Driving', 'These Are The Things' and 'The School Song'; their work was recently celebrated with the career spanning 'Life Is Unfair'
boxed set released by Caroline International.
SARAH NIXEY kindly embarked on a night walk with ELECTRICITYCLUB.CO.UK to chat about her new album and the current state of the music industry…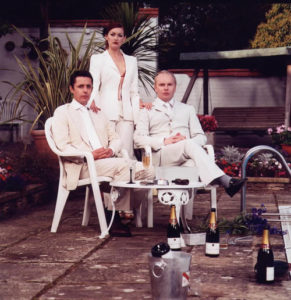 Earlier this year, there was a BLACK BOX RECORDER boxed set 'Life Is Unfair' which you contributed to and then a guest appearance with Luke Haines and John Moore at The Lexington in London, how was it to go back to that period again?
I was very happy to venture into BBR's archives and listen to some of my favourite songs from that period. We had a good time putting the boxset together and spent ages compiling it all. I like the look of it and it feels complete now, to have everything in one place, and I'm looking forward to the vinyl version later this year.
That Lexington gig was all very last minute. Luke called me the night before and asked if I wanted to do it. I was excited but nervous, as I hadn't been on stage for years, and we hadn't rehearsed. It felt good though, and I have always loved being on stage with Luke and John.
It's been seven years since your last album 'Brave Tin Soldiers'? Were there other things you wanted to do or had the writing process become more challenging?
My original intention was to release more songs fairly soon after 'Brave Tin Soldiers', and I did continue to write, but getting into the studio was a bit more of a challenge. Unfortunately, I was ill with oral shingles, misdiagnosed several times, and a few complications followed as a result. I ended up in hospital and I'm still taking medication for nerve pain across my face two years later. I had to get back into shape vocally, as this all took its toll on my voice – the medication kept drying out my mouth and throat. I worked really hard with a singing teacher who specialises in performing arts medicine and learnt so much about how the voice works and vocal health. Eventually, my voice got stronger and I have more choices now, with regard to how I can express myself.
It wasn't just the illness that kept me from the studio. My time recording demos at home became really difficult too. I've got three children at home and I wanted to be available to them as much as possible, which meant not being in my home studio so much. My husband and I also started a recording studio business which I run, and that takes up quite a lot of my time. At one point I did wonder whether I would ever get back to music, but the songs were there, waiting to be recorded and I was determined to release them.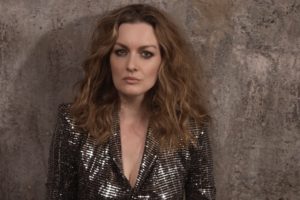 I still have this very strong need to be creative and I get very low in mood if I don't write or record for a while. Writing a song and recording the demo, getting all the parts in place and the arrangements right is such a pleasure, and ideally I would be doing this full time. It can be extremely frustrating having to put everything aside to go about my domestic life, but that's the way it is for now. I chose that path and somehow I have to make it work.
Your new album is called 'Night Walks', so it does what it says on the tin?
That title came from the fact that I have had insomnia for a few years. Sometimes it feels like the night really does walk, as opposed to run. All the songs are set at night time and it felt like I was going on night walks when I was writing them – little journeys around a lost part of the city and glimpses into lives of forgotten characters. I had a bit of an obsession with a particular area of London I lived in for a while called Fitzrovia. I started reading up on its history and all the artists that lived there, bohemians from a bygone era, writers and heiresses – just moments in their lives – and then used segments in my songs, along with other ideas.
I've always liked getting up in the night, when no one is around, and most of London is asleep. I used to drive around town or get a cab in the early hours and enjoy the city at night. Now, I just go to my home studio, and write and record whenever I can't sleep. It's a great time to get things done and think clearly, without any interruptions. It's also very addictive, getting up and working when you know that no one is going to bother you. It can't go on for long periods of time though, otherwise you end up with shingles.
'Night Walks' has been described as "a blend of electronica and classic 1970s analogue recording", so are we talking vintage synths, reel-to-reel tape and a giant mixing console here?
Absolutely. We played around with a Roland Jupiter 8, Mini Moog, Casiotone 701 and a Hammond M102 through a Leslie 144. The tape machine is a Studer A800 MKIII. I used Neumann U47 and Telefunken V76 vocal mics, and that giant mixing desk is a Neve 8058 MKII. Also, various reverbs and delays too, which I won't go into here.
'Coming Up For Air' discusses teenage mental health illness and parental love which is quite different from the harsh lyrical frankness of 'Child Psychology', has this been shaped by being a mother?
Not necessarily. I have always been around mental health illness. Some of my family members and close friends have had really hard times due to their mental health and I have a huge amount of compassion for them. I haven't always completely understood but I do what I can to help them.
The chorus in 'Child Psychology' is a very British, wry response to a young woman recounting her privileged but unhappy childhood. I laughed when I first heard that song, although I do realise that not everyone shares this humour. By contrast, 'Coming Up For Air' acknowledges the pain and offers some words of encouragement. Perhaps the tough love chorus in 'Child Psychology' is too brutal now, given that we have seen a rise in child and adolescent mental health illness with this generation of young people. In 1998, when I was a young woman myself, it seemed quite amusing.
I hope 'Coming Up For Air' raises awareness around mental health issues in general, as it's still something that we need to talk more about and address properly with more funding, and more understanding. My cousin took his own life last year and it rocked the whole family. He was surrounded by people that adored him, and yet he was utterly lost. Some songs have the power to let people cry and a few people have told me that this song has helped them in that way. That means a lot to me.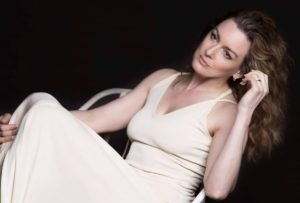 But there's a song called 'Tiger Woman', is that about strict parenting or something else entirely?
'Tiger Woman' is about a woman who doesn't have a care in the world. I was reading about a bohemian model and dancer called Betty May, and this song kind of wrote itself, overnight. She's strong and daring, beautiful and graceful all at once.
With everything that's going on socio-politically, England is one of your lyrical topics on songs like 'Merry England' and 'The Zeppelin'?
'Merry England' is definitely a socio-political song. I started writing it when I was reading about the post war slum clearances and it got me thinking about all the gentrification going on in London at the moment. The EU referendum result was announced just before I finished writing it so the chorus ended up taking that in too.
'The Zeppelin' was the first song I wrote for this album and it set the tone for all the other songs. War is a strong theme throughout – all the characters are either at war with themselves or with each other. There is a sense of impending doom, but one way or another, they survive.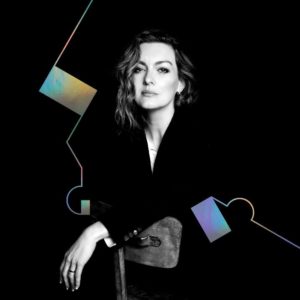 How do you think your voice has changed over the years, have there been any new techniques you've been trying for this album?
I'm constantly working on my voice and I look after it so much better now than I did twenty years ago. I like to think it's getting richer, and I'm exploring more ways to express myself these days, but I will leave that to my listeners to decide. For a period of time around 'The Facts of Life', my singing became very breathy and, whilst I have kept that aspect of my voice, I have made steps to move away from it on some of these new songs.
I am more aware now of how my voice works and what I need to do to keep it in shape, so that I can continue to sing in the future. I've read so many books on singing and attended a few courses – I am now a voice nerd. I teach my children to sing and their friends, and I work with their school sometimes too. I'm currently reading about singing and the imagination. Plus I've also been developing my musicianship skills, and continue to do this on a daily basis by playing the piano and studying music theory. I am a constantly learning and I don't think I'll ever stop.
By the sounds of things, 'Night Walks' appears to be a collection of everything you've ever been musically, all rolled into one?
Yes, that's what I was really aiming for. Sonically, at least.
Mostly, I wanted to tell stories and create a little metropolitan sub-world where I could escape to, and my listeners could eventually come with me. It's an album that's supposed to be listened to in its entirety, which is possibly a big ask these days. I know that most people listen to songs, but I love listening to whole albums from start to finish. I'm not someone who listens to playlists. Perhaps I'm becoming old fashioned, or maybe I always was.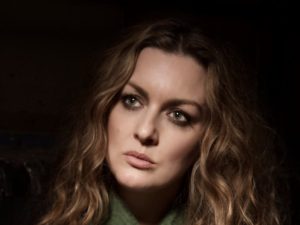 Since we last spoke in 2011 about how illegal downloading was changing the music consumption landscape, streaming has taken over with the issue of artist recompense being a major talking point, what are your own thoughts?
The business of music is full of people who do not care about music. They are literally there to make money and that has always been the case, but it seems all the more so now.
I'm not sure there are A&R people anymore at record labels – just business managers. If you have managed to get a good following on social media and have an album already recorded, then you may get signed. I think years ago, interesting artists were signed because someone at a label loved what they were doing, knowing that they may never make huge amounts of money. How many artists are getting this kind of support now? If you've got a lot of money (or your family has) to fund your projects, you may be ok.
You can make an album in your bedroom, but I think you can only do so much on a laptop. If you want your music to sound good, you need to spend some time and money on the right studio equipment and getting the right people to work on it. How can you do that if you don't have the resources and there aren't any A&R people ready to listen? Right now, I have more questions than answers.
The music scene is all about the musicians, writers, producers and the fans, and all the people in the background helping them get to where they want to be. The music business makes money out of the music scene, and the big record labels used to control the market. That's all changed. The internet has helped break down the barriers between artists and their audience. Listeners can find bands and singers they love much more easily. This is what needs harnessing, and perhaps in the future, streaming corporations will be bypassed altogether, so that we have point to point contact, with fans buying directly from artists. For now, the corporations who control streaming should be challenged at every opportunity. The right deals can be struck. It feels like a constant battle though.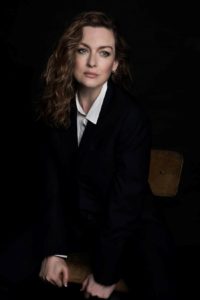 But the market for vinyl appears to have re-opened, is this something you are personally interested in, especially as from your BLACK BOX RECORDER and solo catalogue, 'England Made Me' was the only album ever originally issued in this format?
I think vinyl is becoming more popular but it's probably a niche market. Perhaps what people are doing is listening to music on their computers and phones, and then buying into the physical product sometimes, if they want the artwork, or just like the idea of having something tangible. 'Night Walks' will be released on vinyl, and I'm really excited about having it in that format. I play records at home and love the sound of vinyl – it's a personal thing. In reality, I think most people want the convenience of digital music.
Will 'Night Walks' be supported by any live shows? Is performing something you actually enjoy?
I always loved performing in plays and musicals when I was young. I even studied Drama for my degree and spent a year in a theatre company before Black Box Recorder. We toured as a band, and I've played lots of solo gigs too. Playing live has taken a back seat to writing and recording more recently. It also became more difficult to fit in with my family life. I have to put my family before everything else, otherwise I'm not happy. I also have to help put food on the table, and running a business contributes to that, and I put in the hours there.
Also, playing live now costs way more than I get paid and I don't have a record label behind me with a tour budget, so I have to weigh up whether a gig is worth it financially. I need a band if I'm going to do it properly and they all need paying. Rehearsal space, transport, hotels etc… it all costs, and unless I get some kind of financial backing, a tour is no longer possible. I may be able to play some acoustic gigs, but really, I will have to see how things go. That's the reality of the situation, and it's not ideal.
But there's nothing like standing in front of an audience who want to hear your songs. I miss that.
---
ELECTRICITYCLUB.CO.UK gives its grateful thanks to SARAH NIXEY
'Night Walks'
is released on 7th October 2018 by Black Lead Records in CD, vinyl LP and digital formats
https://www.facebook.com/sarahnixey/
https://twitter.com/sarahnixey
https://www.instagram.com/nixeysdarkroom/
---
Text and Interview by Chi Ming Lai
13th September 2018