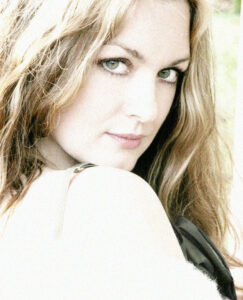 Sarah Nixey first became known as the lead singer of BLACK BOX RECORDER, a trio of mischievous popsters who succeeded in being banned from both Radio 1 and MTV in 1998 with their second single 'Child Psychology' and its bluntly delivered line: "Life is unfair. Kill yourself or get over it".
From the debut album 'England Made Me'
, other titles such as 'Girl Singing In The Wreckage', 'It's Only The End Of The World' and 'Kidnapping An Heiress' showcased the dark but sexy, ice maiden allure of this Dorset born ex-drama student and only added to her appeal.
Recruited by THE AUTEURS' Luke Haines and former JESUS & MARY CHAIN drummer John Moore into the band because "she had the ability to make all men fall in love with her", SARAH NIXEY raised blood pressures as she delightfully recalled the traumas of many an adolescent boy in 2000 on their Top 20 hit 'The Facts Of Life'
, a track apparently inspired musically by Billie Piper's 'Honey To The B'!
With prominent use of the creepy instrument known as 'The Saw' and various synthesizers, the similarly titled album also featured 'The Art of Driving', a story that brilliantly used road safety metaphors to describe the brash attempts of a hapless boy racer to bed the object of his desire. The Roadcraft manual had never sounded so arousing!
Her well spoken sexy school teacher demure was taken a step further in 2003 on the more electronically driven long player 'Passionoia'
with 'The School Song' and its unforgettable array of classroom catchphrases like "wipe that idiotic smile off your face – when you're here you do what I say!" and "line up by the pool… yes I know it's February – you lot need a bit of toughening up!".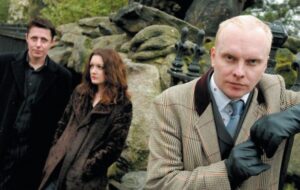 Other highlights included a stark observation on the pre-internet dating world of personal ads 'GSOH QED' and the now prophetic, highly humourous synth girl anthem 'Andrew Ridgeley'.
As BLACK BOX RECORDER went on hiatus, in 2005 she recorded a beautiful cover of JAPAN's 'Ghosts' with INFANTJOY whose James Banbury became her main collaborator on her 2007 debut solo album 'Sing, Memory'.
Meanwhile the duo's other member was none other than ZTT conceptualist Paul Morley and 'Sing, Memory'
was released via their ServiceAV recorded media company. MIDI-ed up and into the groove, she even included an enjoyable cover of THE HUMAN LEAGUE's 'The Black Hit of Space', thereby confirming her affinity with GOLDFRAPP, LADYTRON and CLIENT in paving the way for acts like LITTLE BOOTS and LA ROUX.
BLACK BOX RECORDER reunited in 2008 but announced they were splitting for good in 2010 following the release of a final single, 'Keep It In The Family' b/w 'Do You Believe In God'. Now combining a busy family life with a music career, SARAH NIXEY has released a brand new independently released album 'Brave Tin Soldiers'
. Moving away from electronica, this collection is more organic with guitar, piano and strings comprising the subtle palette.
With sonic similarities to GOLDFRAPP's 'Seventh Tree' and JULEE CRUISE's 'Floating Into The Night', this is an album of reflection, down tempo but gorgeously accessible despite the macabre subject matter. However, this isn't a complete break with her past as John Moore contributes 'The Saw' and there are smatterings of string machine on several tracks such as 'The Homecoming' and 'Love Gets Dangerous'. Overall, it is a wonderfully emotive record reflecting the mood of the times.
With the imminent release of 'The Homecoming' as an EP, Sarah Nixey kindly spoke to ELECTRICITYCLUB.CO.UK about her career and her move into a more naturalistic aural environment. So, this is Sarah Nixey talking…
You inadvertently became a cheerleader for the synth girls who appeared from the mid-noughties onwards with the BLACK BOX RECORDER song 'Andrew Ridgeley'. Were the words "I was brought up to the sound of the synthesizer – I learned to dance to the beat of electronic drums" autobiographical?
It's true that I listened to a huge amount of electronic pop music when I was young, along with lots of other genres too. I grew up during the eighties and you really couldn't get away from the synthesizer then.
This song, however, was written to tease me. John Moore knew I liked George Michael and WHAM! when I was 10 years old so he wrote the lyric: "I never liked George Michael much", he's very cruel! The song is about growing up in the eighties to early nineties (from Blue Monday to Black Wednesday), the political and economical landscape at that time coupled with the idolisation of eighties popstar Andrew Ridgeley.
Of course you went the full hog with your debut album 'Sing, Memory' which included a cover of 'The Black Hit of Space', plus you did a cover of JAPAN's 'Ghosts' with INFANTJOY. What stands out for you about the music of that Synth Britannia era?
Stand out artists for me at the time were ROXY MUSIC, HUMAN LEAGUE, GARY NUMAN, SOFT CELL and PET SHOP BOYS. The artists I was listening to from outside the UK ranged from KRAFTWERK to early MADONNA, whose song 'Into The Groove' made a huge impression on me. What a great pop song!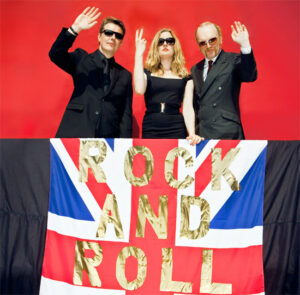 So what happened to BLACK BOX RECORDER? You got back together in 2008 but then made your 'Final Statement' last year.
We're all grown up now, in our thirties and forties, and too old to be in a pop group! BBR died a natural death.
When all members of a band start working on solo projects, there really isn't much they can bring to a group situation, as we discovered. I think once a band member goes off to work on something solo, it's pretty much over.
There are exceptions to that rule but mainly I think all band members have to be committed to the one project for longevity, and that was never the case with BBR.
You got on Top Of The Pops with 'The Facts of Life' and were a poster girl in Melody Maker. How did you find being in the limelight as a popstar?
I never felt like a popstar. I was a singer in a band and really didn't see myself as anything more than that. I was enjoying myself, going to lots of parties and spending a lot of time doing press and radio interviews and playing shows occasionally. I was living right in the centre of London, next to the BT tower and Soho was right on my doorstep, when it was fun to hang out there. I had a good time for a while and didn't take any of it too seriously.
How do you feel about the sexy school teacher image that has been projected of you over the years?
That all started with 'The Facts of Life' video when I played the role of a biology teacher. The image has never really gone away, I suppose because it's been entrenched in some journalists minds. I will probably always be that person to some people and it does no harm. It's a fantasy and I have played up to it in the past, which makes me a willing accomplice in the projection of this image.
You're seen as the epitome of Posh Englishness but there's a French side to you as showcased by your gorgeous cover of 'Le Temps De L'Amour'. Also, BLACK BOX RECORDER's songs like 'These Are The Things' often had a distinct French sounding flavour. Where do your Gallic influences come from?
I love Françoise Hardy, Serge Gainbourg, Edif Piaf and Jacques Brel. I was also a big fan of AIR and more recently I've been listening to Sebastien Tellier.
'When I'm Here With You' has a French version entitled 'Ici Avec Toi'. Which came first?
I wrote 'When I'm Here With You' first, quite early on in the writing process for 'Sing, Memory'. 'Ici Avec Toi' seemed the perfect B-side to 'Le Temps De L' Amour' which I released a couple of years later and so we simply translated the lyrics and re-recorded the vocal. I like the sound of French words, even if my accent isn't accurate. I'm an English woman who sounds very English even when singing in French.
You also did Jacques Brel's 'Le Moribond' aka 'Seasons In The Sun' with BLACK BOX RECORDER, but most people probably thought you were doing WESTLIFE?
Or maybe we were doing Terry Jack's version…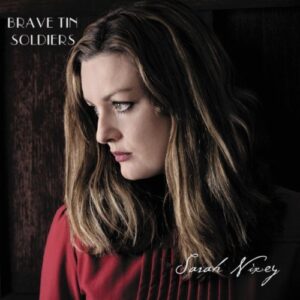 You're back with a new album 'Brave Tin Soldiers' which is a move away from the synthesis of 'Sing, Memory' and 'Passionoia'?
It is a definite departure from what I've been coming up with for the past decade. I needed to find a new way of working and the sound for this album was really a result of that.
I may well go back to electronic music but for now, this is where I'm at sonically.
Can you tell us what is the title track is about?
The song 'Brave Tin Soldiers' is about girl gangs. I read a newspaper article about a gang in Birmingham who had stabbed a man in a bus shelter and wrote the song using that report as a starting point. It's a mother talking to her daughter. There's a huge amount of distance between them and the mother is trying to make sense of what has happened. A lot of my ideas come from reading newspapers, films, books or stories I've been told. They are great sources of inspiration for me and it beats writing about my life all the time.
'Miss Sauvignon' could be your own 'Some Velvet Morning', it becomes quite epic in the middle…
A friend confided in me about her husband's drinking habit. She felt that alcohol was the mistress in their marriage and had named her 'Miss Sauvignon'. Even though the song isn't strictly about that particular relationship, 'Miss Sauvignon' makes an appearance in the middle, which is why it gets a bit excitable then. I wanted to bring the character to life and create a little whirlwind in the stillness and controlled lullaby nature of the rest of the track. The moral of this is, never trust me as a friend.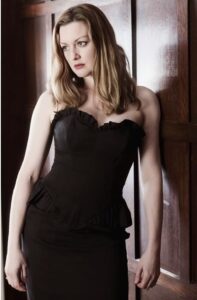 You've described 'The Burial Of Love' as the saddest song you've ever written?
Yes because it's about the death of a period of time in my life I shared with someone, never to be repeated and lost forever. A death that I was not prepared for and didn't want, but was ultimately inevitable.
And you've thrown in a murder ballad too?
'Gathering Shadows' is written from a story I was told when I was young about requited love. A man kills his lover and her teenage son then he turns the gun on himself. The person telling the story in the song is the man's child and forever carries the burden of shame from this double murder and suicide.
It wouldn't be a complete album for me if there wasn't a murder. I watched far too many episodes of Agatha Christie's 'Poirot' when I was younger.
You have a new EP out of 'The Homecoming'. On it is a minimal electronic styled dance mix by MICROFILM which is very different from your original version. How did you decide upon having a quite radical reworking for clubs, especially when the parent album is so organic?
MICROFILM are a band I've been collaborating with for a few years now. I think they're brilliant and their remix is so inventive and poles apart from the original. They've created a whole new song really. That's what I love about getting other artists to do reworkings. It doesn't matter that it's so far away from my track; in fact I like it all the more because of that.
The HALF COUSIN remix of 'Black Rose' almost sounds like avant-garde Bluegrass. How much freedom do you give someone when a remix is commissioned?
I like to give complete free rein as it doesn't make much sense to me to stipulate what I want. I think it's important to let the remixers do whatever they feel is within their capability and to their artistic taste. I asked Kevin Cormack from HALF COUSIN as I love his own songs and knew he'd do something really imaginative. His remix of 'Black Rose' really is very special.
Which recordings from your varied catalogue are you most proud?
I am proud of my new album, primarily because I put it together myself. Full creative control is immensely satisfying. I generally like the songs most people rarely comment on. 'Frost At Midnight' from my new album is a favourite and 'Wonderful Life' from 'The Worst Of BLACK BOX RECORDER' rarities collection. 'The Collector' was the first song I ever wrote so that is pretty special to me too.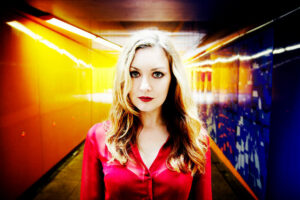 BLACK BOX RECORDER's version of ALTHEA & DONNA's 'Uptown Top Ranking' has to be one of the most bizarre and amazing covers ever. You've always reinterpreted the work of others, would a covers album ever be artistically on the cards for you?
'Uptown Top Ranking' was recorded with a similar view to 'Le Temps De L'Amour'. An English woman who sounds very English when singing / speaking in Jamaican Patois.
The general response to that song was people either loved it or hated it. I remember recording the vocal with a terrible hangover, in one take. I just couldn't do anymore that day. In terms of a cover record, I wouldn't rule it out. I think it would take some time to choose the right songs, but I'd enjoy it – I like working with other writers' material.
You appeared on ITN news a few years back to voice your concerns about free downloading and now the music industry has changed radically, even since 'Sing, Memory'. Many acts now issue any number of remixes or tracks free online as a promotional tool. How does an artist of your standing survive now with less physical product actually being sold now?
I think there is a difference between offering a free download when you're promoting a record and someone uploading your album and letting the world know that it's available free of charge, without the artist's consent. Around seven years ago, one of my friends was producing a news piece for ITN about illegal downloading and asked if I'd give my opinion. My point at the time was that people were beginning to listen to music differently and that needed to be acknowledged. But I was also questioning whether the sharing of music in this way was going to help artists in a difficult and changing industry.
It's nearly always been the artists who get the least out of any profits – see Steve Albini's 'The Problem With Music' and with downloading on the rise, it looked like it would hit artists even more. Subsequently, I think the internet has almost put an end to 100 years of selling music as a physical commodity – whether it be vinyl, tape or CD. But even though many young music buyers will never go into a record shop with their pocket money and buy a single, legal download sales seem to be on the rise.
Technology has also changed the way people create music. So much can be done within the home now, on a laptop, which means it can be cheaper to put an album together, plus easier and quicker to release it. Recording studios are closing down everywhere and children are learning to use Logic at school.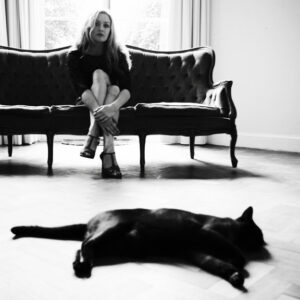 I think now there are so many options for artists, it can be difficult to find the route that's right for them. The old model of signing to a big label for an advance (but giving away creative control) still exists and works well for some, not so well for others.
I have chosen the self-written / recorded / produced / released path and Cargo Records distribute plus take care of the press and marketing. I retain the rights to my music and I have complete creative control. Not every artist can do this or has the interest in releasing their own music. They need to find their own way and get financial backing if they can.
Writing your own songs and getting them licensed are possibly the ways forward financially for artists. I'm not sure that there are any clear answers. Most musicians I know either have other ways of making money or now make records for their pleasure only. Thankfully, I'm very fortunate in that I don't have any concerns about my situation and I can carry on releasing music as and when I want to, for the love of doing it.
So what next for you?
I have more gigs planned in London later in the year. I will release one more EP and then begin work on my next album. Who knows where I'll go with that.
---
ELECTRICITYCLUB.CO.UK gives its warmest thanks to SARAH NIXEY
'The Homecoming EP' can be purchased from the usual online digital outlets. The 'Brave Tin Soldiers'
album is available as a CD or download. All are released by Black Lead Records.
https://www.facebook.com/sarahnixey
https://twitter.com/sarahnixey
---
Text and Interview by Chi Ming Lai
18th July 2011, updated 1st May 2017