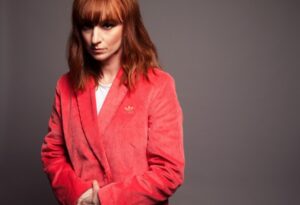 Hailing from Manchester, LONELADY released her first album 'Nerve Up' on Warp Records in 2010.
The nom de théâtre of songwriter and multi-instrumentalist Julie Campbell, her influences include post-punk, funk and electronic pop. Her stark urgent sound came from initially working with basic tools such an 8-track cassette recorder, Fender Telecaster, and Yamaha keyboard which triggered invention through enforced economy.
Embracing the funk, LONELADY's second album 'Hinterland' came out in 2015 with the scratchy 'Bunkerpop' acting as kind of manifesto statement. She came to the attention of John Foxx and recorded a cover of '030' from 'Metamatic' for the officially sanctioned 'He's A Liquid' tribute EP saying "I live in a high-rise right next to a dual carriageway, so John Foxx's music makes a lot of sense to me".
Recorded in a basement bunker beneath Somerset House in London and released earlier in the summer, the third LONELADY album 'Former Things' saw an increased use of drum machines, sequencers and synths (particularly the ARP Odyssey and Korg MS10) in a lively but mournful eulogy to the lost golden age of childhood and youth.
Following opening for NEW ORDER, LONELADY was invited to perform '(There Is) No Logic' on the BBC's 'Later… with Jools Holland'; the song itself is one of the highlights on 'Former Things', a hypnotic blippy slice of industrial funk which while adopting soulful Trans-Atlantic forms, is distinctly English in its art punk presentation, recalling CABARET VOLTAIRE and 'Sensoria' in particular.
Filmed in the desolate grandeur of Brunswick Mill where JOY DIVISION were captured for their 'Love Will Tear Us Apart' video, the charismatic performance also features James Field on electronic drums and Kendra Frost of KITE BASE on synths.
'Former Things' is without doubt, the most immediate and accessible LONELADY album yet. Previous single 'Fear Colours' crosses PRINCE with TALKING HEADS while using a LinnDrum and a straightforward synthbass pattern for its backbone, 'Time Time Time' is a passionate slice of post-punk funk featuring a Korg Triton given to Campbell by Brian Eno. Driven by a distant rhythm unit, 'The Catcher' takes on a sombre disposition despite the classic electro groove while the title song brings in hushed disco vibes.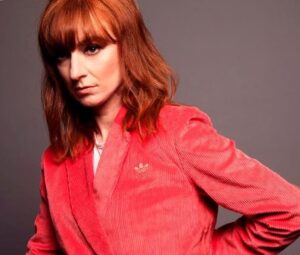 As well as an upcoming European tour, LONELADY's affinity with CABARET VOLTAIRE is taken to the next level in new collaboration with Stephen Mallinder and WRANGLER bandmate Benge for a six track mini-album 'Clinker' with the first preview track 'Camouflage' recalling A CERTAIN RATIO.
Out on Les Disques du Crepuscule, the project actually began a few years but the various commitments of the trio saw the recordings exiled on a hard drive until now.
---
'(There Is) No Logic' is from the album 'Former Things' released by Warp Records in CD, vinyl LP and digital formats
'Clinker' as Campbell Mallinder Benge is released by Les Disques du Crepuscule in vinyl and digital formats from https://lesdisquesducrepuscule.com/clinker_twi1256.html
LONELADY 2022 UK + European tour dates: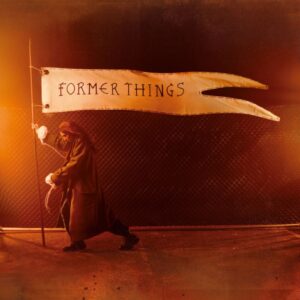 Hebden Bridge Trades Club (14 January), Liverpool 24 Kitchen Street (15 January), Sheffield Record Junkee (16 January), Birmingham Hare & Hounds (17 January), Paris Le Hasard Ludique (19 January), Ghent Charlatan (20 January), Hamburg Headcrash (22 January), Berlin Kantine am Berghain (23 January), Cologne Blue Shell (24 January), Amsterdam Paradiso Kleine Zaal (25 January), Cambridge Junction 2 (27 January), Cardiff Clwb Ifor Bach (28 January), Southampton The Joiners (29 January), Norwich Arts Centre (30 January), Nottingham Bodega (1 February), Edinburgh The Mash House (2 February), Glasgow Audio (3 February), Dublin The Grand Social (15 February), Ulster Sports Club (16 February)
https://www.facebook.com/LoneLady
https://twitter.com/LoneLadyHQ
https://www.instagram.com/loneladyhq/
---
Text by Chi Ming Lai
Photos by Alex Hurst
15th October 2021