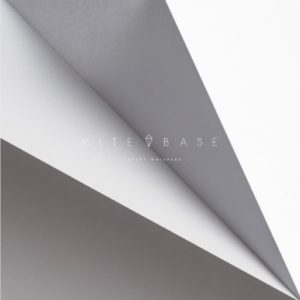 KITE BASE comprise of two bass guitars, electronics, a Tempest drum machine named Alan and the haunting vocals of Kendra Frost.
Defined as: "One of the main starting points found in origami, an opening move made with simple folds to generate a firm and fertile foundation for creativity. It can become whatever you want it to be- simple or complex- based on the imagination of the creator, inspiration and chance", KITE BASE started as a side project of SAVAGES bassist Ayşe Hassan.
While that quartet's sound is distinctly conventionally driven, their association with TRENTEMØLLER has seen the band's various members experimenting with technologically derived textures, notably on a remix of 'Surrender' and Jehnny Beth's collaboration 'River In Me' for the Danish producer's solo album 'Fixion'. And now comes KITE BASE's debut longer player Latent Whispers'.
Beginning with the wonderfully hypnotic 'Transition', the juxtaposition of rhythm machine and sequenced blops with rugged melodic four string inevitably recalls NEW ORDER. It's a fine slice of modern gothic that captivates thanks to Frost's forlorn voice. It is also undoubtedly the album's highlight.
The appropriately named 'Dadum' is more steadfast with the cacophony of voices and bass noise fused into a cascading wall of sound. The stuttering 'Blueprint' provides a backdrop for buzzing synths and pronounced bass motifs, while the moody 'Erase' with its unusual rhythmic template of claps and flat toms is kept minimal, allowing Frost's vocals to flourish.
On 'Soothe', Frost and Hassan offer plenty of feisty energy, tribal percussive mantras and deep programmed bass; it's moody although less obviously electronic than 'Transition'.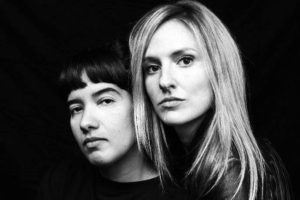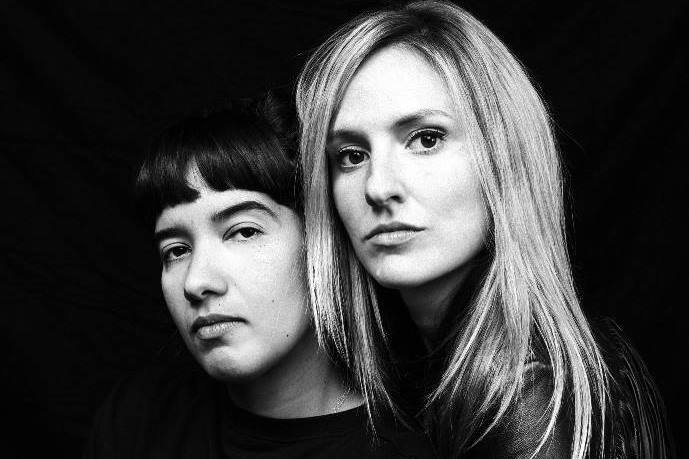 Synthetic percussion shapes 'Peripheral Vision' while with a penetrating live feel, 'Nineteen' makes more of the gritty scissored bass action.
The even livelier 'Grids' exudes a percussive rumble that JOY DIVISION would be proud of. However, ending with 'Miracle Waves', it is a shame that the more transient and superior single remix version isn't included.
While there's room for further development within their twin bass guitar / electronic mix, 'Latent Whispers' acts as a promising first salvo to showcase KITE BASE and particularly the vocal presence of Kendra Frost.
And with Frost's appearance on a number of tracks for THIS MORTAL COIL studio legend John Fryer and his BLACK NEEDLE NOISE project, it's a good job done.
---
'Latent Whispers' is available as a CD, vinyl LP and download via https://kitebase.pmstores.co/
https://www.facebook.com/kitebasemusic/
https://twitter.com/KiteBaseMusic
https://www.instagram.com/kiteba.se/
---
Text by Chi Ming Lai
28th May 2017