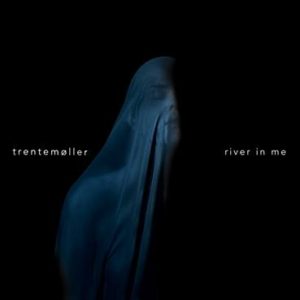 Combining electronics and frenzied digital drums with live bass, 'River In Me' is the first single from TRENTEMØLLER's upcoming fourth album 'Fixion', out in September. Vocals are provided by Jehnny Beth of the acclaimed indie band SAVAGES.
Best known for his superb club remix of DEPECHE MODE's 'Wrong', it well and truly outstripped the rather ploddy original.
The dynamic edge of 'River In Me'
has more than highlighted the short sightedness of the Basildon combo in not employing Anders Trentemøller to work on their new, as-yet untitled album.
Generally a remote collaborator, 'River In Me' is an unusual TRENTEMØLLER recording in that the SAVAGES frontwoman came to his home studio in Copenhagen to lay down the vocals. The end result naturally possesses a Gothic intensity but remains vibrant and melodic, with Beth's Siouxsie-like tones complimenting the hybrid synth laced soundscape. Some have complained that 'River In Me' is not dark enough compared with TRENTEMØLLER's previous work, but it is his most immediate song yet with a fine balance of accessibility and mood.
Directed by Åsa Riton and Andreas Emenius, the promo video for 'River In Me' filmed in Northern Sweden offers some appropriately icy aesthetics as a backdrop to the mysterious Nordic Noir love story.
The working relationship between Anders Trentemøller and Jehnny Beth began when the Dane mixed SAVAGES breakthrough album 'Adore Life'. Beth said to Uncut earlier this year "he was not a traditional rock 'n' roll mixer, he was coming from electronic music, but with extensive guitar music knowledge".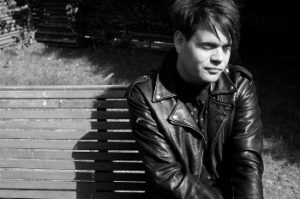 That should have confirmed TRENTEMØLLER's credentials for working with DEPECHE MODE but alas, it is rumoured James Ford of SIMIAN MOBILE DISCO has got the job.
Having recently produced FLORENCE & THE MACHINE, ARCTIC MONKEYS, FOALS and MUMFORD & SONS, Ford's work with the latter in particular would have no doubt sealed the deal for the rockcentric Dave Gahan.
However, all is not completely lost… if DEPECHE MODE are not going to have TRENTEMØLLER as a producer, then they should at least put him behind the desk to sort out the final mix. After all, he did a good job with 'Wrong'.
---
'River In Me'
is released as a 7 inch single and download by In My Room, available now from https://trentemoller.bandcamp.com/album/river-in-me
TRENTEMØLLER plays London Islington Assembly Hall on 18th September and an instore gig at Rough Trade East (London) on 19th September 2016
http://www.anderstrentemoller.com/
https://www.facebook.com/trentemoller/
---
Text by Chi Ming Lai
Photo by Sofie Nørregaard
6th July 2016