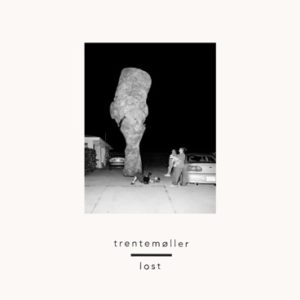 Danish producer Anders Trentemøller made a name for himself when he remixed DEPECHE MODE's 'Wrong' in 2009.
He succeeded not only in stamping his own vision with a far superior interpretation that well and truly outstripped the rather ploddy original, but more significantly, his rework highlighted the shortcomings in DEPECHE MODE's production and arrangement department.
With a support slot for Basildon's finest at London's 02 Arena on the 'Delta Machine' tour, the scene was set for his own work to be recognised.
While primarily known as a dance producer, his previous two albums 'The Last Resort' and 'Into The Great Wide Yonder' showed the Dane to be highly capable of mixing organic instrumentation with electronics.
His third studio outing 'Lost' in 2013 was a combinational development of its predecessors, but with a greater emphasis on songs. This is particularly evident with his hip support cast of vocalists such as LOW, BLONDE REDHEAD's Kazu Makino, Jana Hunter of LOWER DENS, THE RAVONETTES, GHOST SOCIETY and THE DRUMS.
Positively nocturnal with smatterings of Lynchian guitar and mechanised beats, 'Lost' however began with the meditative slowcore of 'The Dream' fronted by LOW. But the album was jolted from this sedate start with the bass grunt and eventual electronic intensity of 'Gravity' voiced by Jana Hunter. But bigger beats made their presence felt on 'Still On Fire'; its trance-like qualities would have been quite similar sounding to FERRY CORSTEN's 'Sublime' had it not been for the track's rockier inflections.
There were also the psychedelic overtones dominating 'Candy Tongue' and the Turkish flavoured electro spy drama of 'Constantinople'. Featuring the vocals of Marie Fisker, the former possessed a cerebral demeanour while the latter came complete with an organ solo aping THE DOORS!
Elsewhere on 'Lost', while technology blended with guitars, full-on dance friendliness sat very much on the backburner. Instead, aa downtempo haziness was on the agenda with the processed chill of 'Come Undone' angelically sung by Kazu Makino and the atonal bells of 'Morphine', its mutant jazz concocting a distinct 'Twins Peaks' meets Nordic Noir vibe.But the standout tracks on 'Lost' were much more rhythm laden.
The muted synth trumpets and spacey swirls of 'Deceive' driven by an incessant drum machine came over like DEPECHE MODE meeting DEATH IN VEGAS, while the epic 'Trails' with its conventional bass and guitars took a visceral approach that side-chained to a sickly claustrophobic feel before erupting into a more electronic and percussive second half. The album had no shortage of ambition, as proven by the deviant sub-nine minute drone 'n' bleep fest of 'Hazed' and the hidden unnamed piano piece afterwards.
Adding the indie electronica of 'Never Stop Running' and the frantic GHOST SOCIETY assisted 'River Of Life' with its aggressive arpeggios and raw feedback, 'Lost' was an adventure in sound that rewarded multiple listens, simply because it had the ability to sound different on each play, depending on mood and the time of day. On sonics alone, it had the potential to win plenty of admirers, simply for its rugged production style.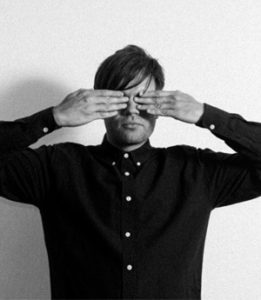 So it begs the question why Anders Trentemøller wasn't employed by DEPECHE MODE as producer instead of the hapless Ben Hiller? Their perfect producer was sitting under the noses of Messrs Gahan, Gore and Fletcher all that time! TRENTEMØLLER's multiple texture blend would have worked tremendously… after all, he'd pulled it off already with 'Wrong! Can you imagine what he could have done with 'Welcome To My World'?
With the recent unwelcome rumour that Dave Gahan wants The Drumhead and The Noodler aka Christian Eigner and Peter Gordeno involved in the next DEPECHE MODE album, the production ear and musicality of TRENTEMØLLER is more needed than ever!
---
'Lost'
 is still available via In My Room in CD, vinyl and download formats
http://www.anderstrentemoller.com/
https://www.facebook.com/trentemoller/
---
Text by Chi Ming Lai
1st February 2016