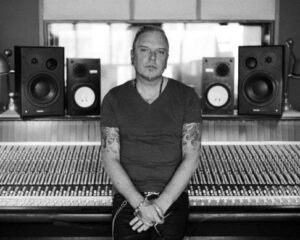 Having started his career at London's Blackwing Studios in 1980 as an assistant engineer, JOHN FRYER had a very basic knowledge of recording technology.
Employed by Eric Radcliffe, he promptly progressed from engineering into production and became the very reason for the first two COCTEAU TWINS albums sounding as sui generis as they did.
FAD GADGET and DEPECHE MODE; freshly discovered by Daniel Miller, were two of the first acts Fryer co-engineered on a rather limited studio equipment with the pressures of time. Technology started to progress fast and Daniel Miller would often bring the newly released toys into the studio.
The second DM album, 'A Broken Frame', written by the newly appointed chief songwriter Martin Gore, used the likes of PPG Wave 2 and Roland TR808 amongst others. The freshly formed YAZOO, with Alison Moyet and ex-Depeche member Vince Clarke, decided to record simultaneously.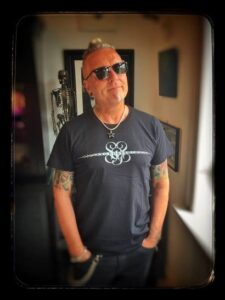 To avoid any friction between the acts, John continued at Blackwing, while Eric looked after YAZOO from his home. Fryer did work on 'Only You' for them however. Soon enough Fryer's growing sound manipulation would lend itself to his side project THIS MORTAL COIL with 4AD kingpin Ivo Watts-Russell, named after Monty Python's 'Dead Parrot Sketch'. The idea behind the venture was to create music as collaborations with artists signed to or associated with 4AD.
Fryer continued his career in Blackwing, producing MODERN ENGLISH, DEAD CAN DANCE, THE WOLFGANG PRESS, CLAN OF XYMOX and notably HE SAID, whose track 'Pump' Fryer still reminisces with fondness.
He has described his time as "a blur", having worked on multiple projects simultaneously and producing one artist after another. In ten years, he only had five days off sick and worked incredibly long hours, an example being a 36 hour session with Alison Moyet, followed by "the next band". Outsiders thought Fryer was indeed the owner of the studio, having spent all his time there!
Nine years after the start of his love affair with Blackwing, Fryer decided to go freelance. Truth being, if an artist wanted to work with him, they would approach him anyway. And that was certainly the case with NINE INCH NAILS, Trent Reznor having admired what Fryer had done for HE SAID. Fryer proudly recalls the feeling after finishing the album's production, upon re-playing it to NIN's record company boss, who had thought the record was ruined.
For Fryer, the desired effect had been achieved. The production work rolled in and notable clients included HIS NAME IS ALIVE, PARADISE LOST, LUSH and THE GO-BETWEENS.
Having not been in a band as such before, in 2011 Fryer decided to head his own project DARKDRIVECLINIC. 2014 brought the hungry listener SILVER GHOST SHIMMER while in the recent months, Fryer has indulged in the softer, ethereal offerings of two MURICIDAE EPs accompanied by the LA based Louise Fraser. 
With such wealth of experience, Fryer surely deserves a break. Living in Oslo, the master does not rest on his laurels however; hungry to produce, in his stripped down studio, he will no doubt work with some amazing acts again.
In the meantime, let's imagine what a John Fryer retrospective would look like, made up from a choice of his best work as an engineer, co-producer and producer. The list is not comprehensive and the tracks are not necessarily the best songs on their respective albums, but they certainly showcase Fryer's production and engineering skills, which evolved over the years, giving him a signature sound of his own.
With a restriction of one track per album project, here are eighteen songs choices in a Beginner's Guide to the studio legend that is John Fryer, with additional choice commentary from the man himself.
---
FAD GADGET The Box (1980)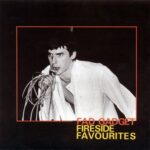 'The Box' was the B-side to 'Back To Nature', the second ever single on Daniel Miller's Mute Records. Later appearing in re-recorded form on the magnificent 'Fireside Favourites' album released in 1980, interestingly enough, the vocals were recorded with Frank Tovey being uncomfortably locked up in a flight case. This was to signify the "boxed" feel of the vocals. John fondly remembers the collaboration: "Yes, Frank wanted to get a claustrophobic close sound and we just happened to have a big flight case sitting there in the live room, big enough to fit him inside. So we decided to record the vocals in the flight case to get the authentic box sound"
Available on the FAD GADGET album 'Fireside Favourites' via Mute Records
---
DEPECHE MODE Tora! Tora! Tora! (1981)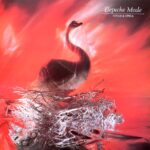 Not having the digital luxuries of the world we know today, 'Speak And Spell' was solely recorded on a 8 track tape machine, but Fryer made do with anything which came to hand, as long as it could make some sort of noise. 'Tora! Tora! Tora!' was one of two songs written by Martin Gore on the Vince Clarke dominated 'Speak And Spell'. A clever love song about a decaying relationship, crying out for help, hidden within highly political lyrical content, it was fabulously intertwined in a steady beat to which Dave Gahan has performed some of his best early dances live.
Available on the DEPECHE MODE album 'Speak & Spell' via Mute Records
---
DEPECHE MODE Leave In Silence (1982)
'Leave In Silence' was DEPECHE MODE's sixth single. Taken from 'A Broken Frame', it was written by Martin Gore, who suddenly got elevated into being the band's chief songwriter, upon Vince Clarke's departure. After the previous pop slanted singles 'See You' and 'The Meaning Of Love', it introduced the darker, more melancholic tones of what was to be in store for DEPECHE MODE – John: "Martin took to writing like a duck to water, he always had in it him, it just had to be coaxed out of him. Once Vince had left, the new DM was born"
Available on the DEPECHE MODE album 'A Broken Frame' via Mute Records
https://www.facebook.com/depechemode
---
COCTEAU TWINS From The Flagstones (1983)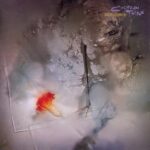 From COCTEAU TWINS' third EP 'Sunburst & Snowblind', the Fryer produced 'From The Flagstones' was recorded by Elizabeth Fraser and Robin Guthrie as a duo, after Will Heggie left the band. There was a feeling of improvisation, including Fraser's distinctive, yet "wordless" vocals and Guthrie's effected guitar riffs. Those two elements intertwined and went on to become the band's signature sound on the eventual 'Head Over Heels' album – John: "We recorded up in Scotland where the band felt more at home. The album wasn't improvised, it was written and we just played around with sounds and over dubs. Why do people think Liz never sang words? She sat for hours with a dictionary writing lyrics for the album, she just has a unique way of singing and phrasing, that's all"
Available on the COCTEAU TWINS album 'Lullabies To Violaine – Volume 1' via 4AD Records
---
THIS MORTAL COIL Song To The Siren (1983)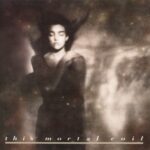 Originally released by TIM BUCKLEY on his 1970 album 'Starsailor', the song has become his most famous, mainly due to the numerous cover versions, THIS MORTAL COIL's take being one of the most prominent. The single featuring Elizabeth Fraser and Robin Guthrie was released in 1983, peaking at No66 on the UK singles charts. Due to its cult popularity, it also spent 101 weeks on the UK Indie Charts. 'Song To The Siren' was included on the 1984 debut album 'It'll End In Tears'. None other than David Lynch appreciated the version to such an extent, he featured it on his 1997 'Lost Highway' film and the first two JULEE CRUISE albums are said to be inspired by the production – John: "'Song To The Siren' was originally recorded as a B-side to the tracks '16 Day' and 'Gathering Dust'; that was the start of the epic journey THIS MORTAL COIL went on"
Available on the THIS MORTAL COIL album 'It'll End In Tears' via 4AD Records
http://www.4ad.com/artists/thismortalcoil
---
M/A/R/R/S Pump Up The Volume (1987)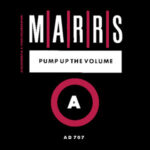 M/A/R/R/S could be considered the 'dance' version of THIS MORTAL COIL, with Watts-Russell suggesting a union of COLOURBOX and AR KANE, two 4AD acts who had each suggested to him independently about making records inspired by the emerging American House scene. Engineering the sessions, Fryer found himself an unwilling referee between the conflicting factions. So the two parties worked separately with the COLOURBOX led 'Pump Up The Volume' coming out on top in white label club trials. With Fryer utilising an Akai MPC / S900 combination for the programming plus scratch effects by DJs CJ Macintosh and Dave Dorrell, the rest became history…
Available on the compilation album 'Pump Up The Volume' (V/A) via Universal Music
http://www.4ad.com/artists/marrs
---
THIS MORTAL COIL Acid, Bitter & Sad (1987)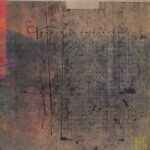 With THIS MORTAL COIL, the likes of Elizabeth Fraser, Gordon Sharp, Tanya Donelly, Heidi Berry and Lisa Gerrard were recruited amongst others, to perform either cover versions or original material. However, much of the latter comprised of enigmatic instrumentals steered by Fryer and Watts-Russell. A good example was 'Acid, Bitter & Sad' which featured the abstract vocals of Alison Limerick and turned up on the 'Lonely Is An Eyesore' compendium. The three studio albums that surfaced from the project 'It'll End In Tears', 'Filigree & Shadow' and 'Blood' were all highly acclaimed. The idea continued as THE HOPE BLISTER with Louise Rutkowski on vocals for two albums before Watts-Russell retired from the music industry in 1999.
Available on the compilation album 'Lonely Is An Eyesore' (V/A) via 4AD Records
https://www.facebook.com/John.Fryer.Official
---
NINE INCH NAILS Sin (1989)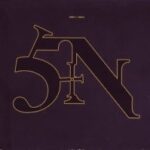 'Sin' was the third single from the critically acclaimed NINE INCH NAILS' debut LP 'Pretty Hate Machine' which achieved triple platinum certification in 2003, having sold three million copies in the US alone. Still a live favourite, 'Sin' peaked at number 35 in the UK Singles Chart in 1990. The song's sexual connotations are clearly portrayed in its video, which features the "Short" remix of the track. Fryer engineered, mixed and produced the song and fondly remembers working on the album, which went to become a huge commercial success – John: "'PHM' was a slow burner, it took a while for it to catch on but once it did, there was no stopping it or the band…"
Available on the NINE INCH NAILS album 'Pretty Hate Machine' via Island Records
---
JESUS JONES Right Here, Right Now (1990)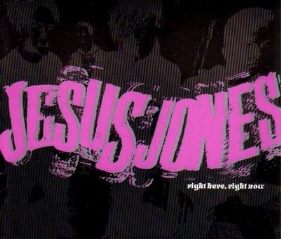 Led by Mike Edwards, JESUS JONES' 'Right Here, Right Now' was released in September 1990 and peaked at No31 in the UK Charts at the height of the indie dance 'baggy' craze. However in the US, it went to No2 in the Billboard Hot 100. Inspired by the Russian Perestroika changes, as well as other events in Eastern Europe, the tune is still used in adverts and video games alike – John: "Mike had a unique approach to writing pop music, it was great to work with him on that album. Great poptastic record"
Available on the JESUS JONES album 'Doubt' via Food Records
---
CHAPTERHOUSE Falling Down (1991)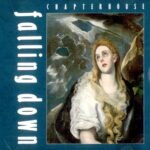 Remixed by Stephen Hague, 'Falling Down' appeared on the band's EP 'Freefall' and Fryer-produced LP 'Whirlpool'. The band was placed into "Shoegazing" genre, a name invented by NME and Melody Maker describing the performance style based on being not engaged with the audience and simply "staring downwards at their shoes". Of course, this could have been the outcome of constantly looking downwards while using the effects pedals! John: "The NME has been great at making up labels for types of music. CHAPTERHOUSE was, and still is a live awesome band. The first thing the band did on starting the recordings, was take off their shoes…"
Available on the CHAPTERHOUSE album 'Whirlpool' via Cherry Red Records
https://www.facebook.com/pages/Chapterhouse/125153479348
---
SWALLOW Peekaboo (1992)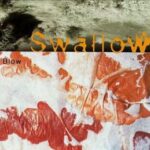 From their album 'Blow', it was the only record SWALLOW put out on 4AD. Sometimes described as part of the Shoegazing genre, the Camberwell based band came together in 1990. 'Blow' was later remixed by the band itself, breaking down the Fryer production and releasing it under the name of 'Blowback'. Louise Trehy and Mike Mason joined forces with Rough Trade Records afterwards to release 'Hush' EP before disbanding – John: "I don't really know why they were called shoegaze, they should be called more art-gaze, more of an arty CURVE"
Available on the SWALLOW album 'Blow' via 4AD Records
http://www.4ad.com/artists/swallow
---
HIM Join Me In Death (1999)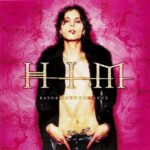 'Join Me In Death' was from the band's second album out in 1999 'Razorblade Romance'. It was also released as 'Join Me' in the US, as they were not able to use the word "death" in the title. Although the song's title provoked widespread controversy, it has become the fifteenth best-selling song in Finland and was used in the European version of the soundtrack for 'The Thirteenth Floor'. There are four versions of the song's video and a vague 'Romeo & Juliet' theme was also associated to the song – John: "Yes, they had a lot of trouble in the US with the lyrical content for this album. The Americans thought it was a lawsuit waiting to happen with all the teenage suicides and shootings at school, but it was just a romantic love album"
Available on the HIM album 'Razorblade Romance' via BMG Finland
---
DOPE STARS INC 10,000 Watts (2005)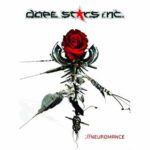 '10,000 Watts' was positively received by critics and audiences alike, mainly thanks to aggressive vocals by Victor Love. The parent 'Neuromance' album was backed up with numerous festival appearances and sold out in no time. Victor Love has always praised John Fryer's style of production, admitting his technical knowledge had improved drastically upon working with the magic maker – John: "Pop music comes in various forms and this was another one of them. Victor knows how to write a great pop song and give it a provocative edge"
Available on the DOPE STARS INC album 'Neuromance' via Trisol Music Group
https://dopestarsinc.bandcamp.com/album/neuromance
---
RABIA SORDA Methods Of Chaos (2006)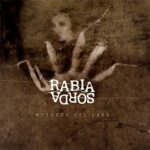 'Methods Of Chaos' was from the 2006 album of the same title in Spanish 'Metodos Del Caos'. RABIA SORDA has been described as a gentler version of Erk Aicrag's other project, Mexican Hardfloor legends HOCICO. The word "gentler" needs to be used with care, however, as to a standard listener, it is aggressive, loud and violent. RABIA SORDA's style is characterised by a very industrial goth sound that has been hugely popular in his native Mexico and Europe – John: "I liked working with Erk and it's a shame we aren't working together any longer. He makes interesting kinda industrial pop music and is a very nice guy , I would love to work with him again"
Available on the RABIA SORDA album 'Metodos Del Caos' via Out Of Line Records
---
ASHBURY HEIGHTS Derrick Is A Strange Machine (2007)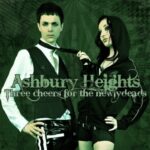 From the critically acclaimed 'Three Cheers For The Newlydeads' in 2007, the Swedish duo has come through many changes, including disbanding and returning; this record remains one of their best however. ASHBURY HEIGHTS were hailed around 2006 as the hottest newcomers onto the electronic music scene, having played the big German and Swedish festivals. They have remixed endless amounts of artists including RABIA SORDA, AESTHETIC PERFECTION, GOD MODULE, and SPACEBUOY as well as many others – John: "ASHBURY HEIGHTS should have gone on to be one of the biggest electronic bands around with their super slick pop sound. It was a joy to work with them"
Available on the ASHBURY HEIGHTS album 'Three Cheers For The Newlydeads' via Out Of Line Records
http://ashburyheightsofficial.tumblr.com/
---
DARKDRIVECLINIC Silhouettes (2011)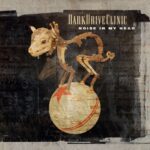 'Silhouettes' was released a year after Fryer started collaborating with STRIPMALL ARCHITECTURE vocalist Rebecca Coseboom. Ethereal and textured, yet a catchy pop tune, it stands out on the 'Noise In My Head' album production. On this record, Fryer decided to be personally involved in a band member's capacity, giving it celestial and sublime endorsement, and that certainly comes across – John: "'Noise In My Head' is the culmination of 25 years of work. It had been worked on over that time in-between producing other people's records, but it was something I really wanted and needed to do for myself"
Available on the DARKDRIVECLINIC album 'Noise In My Head' via Metropolis Music
http://www.metropolis-records.com/artist/darkdriveclinic
---
SILVER GHOST SHIMMER Soft Landing (2014)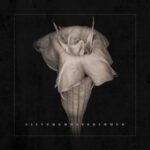 'Soft Landing' was released on 30th October 2014 to launch his "over the pond" collaboration with über talented LA based vocalist Pinky Turzo. This twinkling gem, which opens the album of the same title, is hints at the 1962 hit by JAY & THE AMERICANS 'She Cried'. The songs on 'Soft Landing' can be easily described as a marriage of Dave Gahan's solo projects and Alison Goldfrapp's vocals, with the song itself being a masterpiece and a proud moment for Fryer. September 2015 will see gigs from Fryer and Turzo showcasing 'Soft Landing' to the hungry audiences – John: "The 'Soft Landing' album is more of a homage to the girl groups of the sixties. We wanted to marry that vocal sound of the girl groups to my electronic noise pop and I think we succeeded, in my opinion anyway"

Available on the SILVER GHOST SHIMMER download album 'Soft Landing' via Silver Ghost Shimmer
https://www.facebook.com/silverghostshimmer.official
---
MURICIDAE Strange (2015)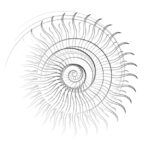 'Strange' comes from Fryer's latest EP with Louise Fraser, an LA based vocalist. An exquisite continuation from the first EP entitled 'Tales From A Silent Ocean'
, the production on 'Strange' cunningly resembles Alan Wilder's (did he learn from the best?) on his RECOIL gems, yet it's even softer and powerful, which proves why John Fryer is THE PRODUCER of now. The droplets of synth perfection are skilfully intertwined with airy vocals of Fraser, sounding almost JULEE CRUISE-like – John: "MURICIDAE is a project that I'm proud of. It compares to my roots of a 4AD sound, capturing the ambient, ethereal soundscapes and bringing them up to date with my own twists and noise"
Available on the MURICIDAE download EP 'Tears Are Stronger Than Waves' via Muricidae Music
https://www.facebook.com/muricidaemusic/
---
Text by Monika Izabela Goss with grateful thanks to John Fryer
8th August 2015