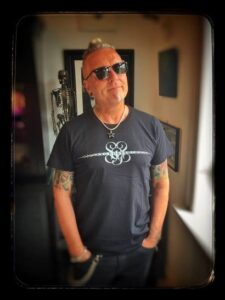 JOHN FRYER is the renowned producer, engineer and musician who was also a member of THIS MORTAL COIL.
He cut his teeth with Daniel Miller and Eric Radcliffe at the legendary Blackwing Studios co-engineering the first recordings of FAD GADGET. Fryer achieved mainstream success when he was asked to co-engineer a fledgling synthesizer band who had just signed to Mute Records. That band was of course DEPECHE MODE and he was involved in their run of Top 40 singles between 'New Life' and 'Leave In Silence'.
Fryer also co-engineered YAZOO's debut long player 'Upstairs At Eric's'. He soon used his engineering experience to become a producer in his own right, working with COCTEAU TWINS, MODERN ENGLISH, SWANS and NINE INCH NAILS.
Simultaneously, he was also the only constant along with 4AD founder Ivo Watts-Russell in the musical art collective THIS MORTAL COIL who featured Elizabeth Fraser, Lisa Gerrard and Alison Limerick among its highly regarded cast of guest vocalists.
He also recorded with STRIPMALL ARCHITECTURE singer Rebecca Coseboomas as DARKDRIVECLINIC, releasing an album 'Noise In My Head' in 2011.
His latest project is SILVER GHOST SHIMMER with vocalist Pinky Turzo, the sound of which is described as "inspired from the vocal groups of the 60s like THE SHANGRI-LAS with a twist of Glamour and Decay to their Sugar Coated Noise Pop Couture".
Fryer will be making appearance at 'A Secret Wish' on SUNDAY 19TH APRIL 2015 in London with a special DJ set that will cover the range of his work for 4AD and Mute.
Hosted by Nordic friendly blog Cold War Night Life, 'A Secret Wish' follows on from the success of last March's 'An Evening With The Swedish Synth'; the line-up will also feature live sets from SISTA MANNEN PÅ JORDEN and VILE ELECTRODES.
JOHN FRYER kindly chatted to ELECTRICITYCLUB.CO.UK about his varied career and what he may have in store for his DJ set at 'A Secret Wish'…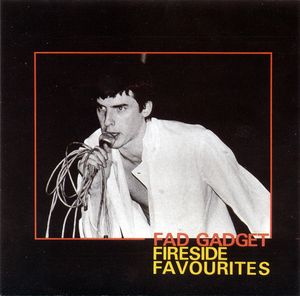 How did you first become acquainted with recording synthesizers?
Well, that's an easy question, as soon as I walked through door of the studio for my 1st recording sessions, as it was Daniel Miller making a SILICON TEENS song.
You first become known co-engineering FAD GADGET with Eric Radcliffe. What are your memories of being in the studio with Frank Tovey and do you have any particular favourite tracks of his?
It was great working with Fad (Frank) even though he was making electronic music; he had a punk ethos, so anything goes. One of my best memories of Fad was, he was doing a song called 'The Box' and he wanted to have a claustrophobic vocal sound, so we recorded him in a box (well, a flight case) to get the boxy close sound.
What did you think when you were first presented with DEPECHE MODE by Daniel Miller?
They were four very shy guys and Daniel thought they were the future of synth pop, and he was right.
The sounds on the 'Speak & Spell' album sit neatly within the mix. Did they require much treatment or did you get the opportunity to give feedback and suggestions to Daniel or Vince as they programmed?
'Speak & Spell' was made on a 8 track tape machine, so lot of tracks had to be recorded together onto one track, or bounced together once they had been recorded, we didn't have the luxury of what you had today in the digital world. So a lot of time and careful planning had to go into the recordings.
What was your own preferred or most flexible synthesizer during your time at Blackwing Studios?
That's a hard question, but one of my favourite things was the sampler when it came out, as it opened up so many new doors of how to record and anything that made a noise became a new instrument.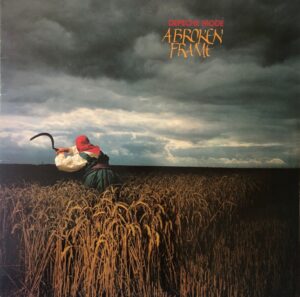 By 'A Broken Frame', the equipment became more sophisticated with things like the PPG Wave 2, Simmons drums and Roland TR808. What were those like to work with?
Technology was moving so fast in the 80s and it was great to be working with Daniel Miller, because as soon as there was a new synth or drum machine out, Daniel would bring it into the studio.
I remember Daniel driving out to Roger Linn's place to pick up one of the first Linn Drum Machines so we could use it on the album.
You also co-engineered YAZOO's 'Upstairs at Eric's' at around the same time, how different was this compared to working with DEPECHE MODE? Did you get embroiled in any of the tensions at the time?
It was so different working with Vince and Depeche. Vince wanted to go super pop, he wanted to be the new ABBA and Depeche now with Martin writing wanted to go darker. They both wanted to record at the same time and it was best they were kept apart, so Eric decided to make a new studio in his house for Vince, hence 'Upstairs at Eric's'. Why it was called upstairs I don't know, as the studio was on the ground floor?? I stayed working at Blackwing with the other three.
You went on to produce COCTEAU TWINS, as a well being a member of THIS MORTAL COIL. How were you achieving those ethereal textures that were predominantly sourced from using guitars rather than synths?
By the time 4AD started using the studio on a regular basis, the AMS RMX16 Digital Reverb had been made and it became my trade mark sound on the 4AD records. As for guitar sounds, a lot of the sounds come from Boss Pedals, so everything was saturated with FXs so you couldn't really hear the source sound and had no idea if it was keyboards or guitar. Still doing the same today…
Did Elizabeth Fraser have any vocal techniques that presented an interesting challenge for you as a producer?
No, Elizabeth is a great singer, no problem with her voice… it's just that she was so shy, it was painful to see her struggling with her shyness at times, but once she started singing everything was fine.
You co-produced on NINE INCH NAILS' debut long player 'Pretty Hate Machine'. What was Trent Reznor like to work with and was that focus and single minded determination that he is known for now, present in him even then?
It was great working with Trent, we had fun pushing the envelope. We tried to make the album as hard as possible at the time of recording.
We were very proud of the sound of the record and couldn't wait to play it to the head of the label (Steve Gottlieb) when he came by the studio.
After listening to the play back of the album, his face was full of horror and his mouth was wide open and all he could say was, "you have ruined this record" so we were super happy with that… job well done.
Which recordings that you have worked on, are you most proud and why?
Well of course, my album by DARKDRIVECLINIC and my soon-to-be released album by SILVER GHOST SHIMMER, you can check out our new video of 'Soft Landing' on Youtube….
What can people expect from your DJ set at 'A Secret Wish'?
It will be a pimped up set of 4AD and Mute tracks like you've never heard them before, and the only way you can hear the tracks like this is when I DJ them.
---
ELECTRICITYCLUB.CO.UK gives it grateful thanks to JOHN FRYER
With additional thanks to Simon Helm at Cold War Night Life
JOHN FRYER will be appearing at 'A Secret Wish' hosted by Cold War Night Life on SUNDAY 19TH APRIL 2015 at The Lexington, 96-98 Pentonville Road, London N1 9JB. Playing live will be SISTA MANNEN PÅ JORDEN and VILE ELECTRODES.
https://www.facebook.com/John.Fryer.Official
http://silverghostshimmer.bandcamp.com/releases
http://www.coldwarnightlife.com/
---
Text and Interview by Chi Ming Lai
24th February 2015