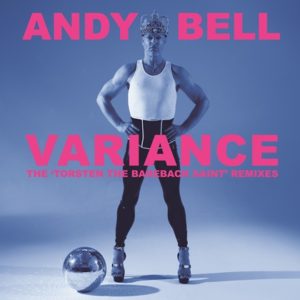 ANDY BELL is… Torsten The Bareback Saint.
ANDY BELL would sound divine performing a telephone directory or reading out the train schedule.
The voice, second to none, has dominated UK synth and pop scene for years, thanks to his 30 year involvement with Vince Clarke under the ERASURE umbrella. Having released solo projects before, starting with the exquisite 2005 'Electric Blue', followed by 'Non Stop' and 'iPop', Bell came back in 2014 with über controversial 'Torsten The Bareback Saint'.
The release of Bell's solo project nearly coincided with ERASURE's own release of their most recent, highly critically acclaimed 'The Violet Flame' in September 2014.
For Bell, 'Torsten The Bareback Saint' has been "the biggest challenge of (his) career so far". After all, it is not just a straightforward album with catchy, poppy songs a-la his previous endeavours. All the songs were written for Bell by Barney Ashton (lyrics) and Christopher Frost / Simon Bayliss (music).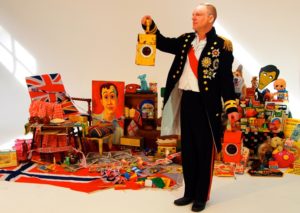 The whole concept was a soundtrack to a theatre show of the same name, where Bell was playing an age-defying polysexual. The show headlined at The Assembly during the 2014 Edinburgh International Fringe Festival for two weeks and proved extremely popular with the audiences.
The production and its soundtrack is a highly dramaturgic song-cycle of memories from a life of hedonistic individual, whose semi-immortal being is filled with experiences of passing time.
The opening verse on the album can easily cause moral concern, of the so-called religious conmen. For the rest of us, it rings the tone of the production as being honest, open and not scared to shock. The album flows with amazing ERASURE-esque rhythms and cinematic productions, seeing Bell sing through Torsten's history from his school years, through wanting to be a star while working at the local bingo, seeking his sexuality, trying out new things and being robbed, with his bike stolen by his female lover in 'Fountain Of Youth'.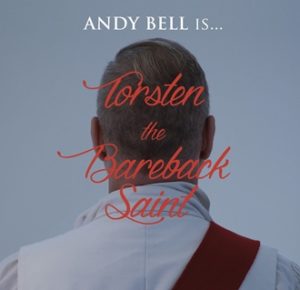 Next, he's having his heart broken by a random gay partner "from a sauna" in 'The Boy From The Sauna' and experiencing romantic love on a weekend away in 'Weston-Super-Mare'. There's also witnessing the perverse behaviour of his alcoholic father and withdrawn, abused mother, being lovers with a boy from Brazil, contemplating the "gay thing" in 'This Gay Thing Isn't Working', to considering suicide in 'As I Prepare To Take My Life', upon realisation that dreams cannot be achieved.
The songs flow beautifully and singularly would make no sense, with the exception of the opulent, magnificent 'I Don't Like', which is showing off Bell's massive vocal talent and stands out as a single material by itself. Twenty two sequential tracks fill the production which paints a beautiful, yet sad story of an individual desperate to be loved, one way or another, by whoever, no matter of what sex or background.
The 'Variance' remix album contains five versions of 'Weston-Super-Mare', re-fashioned purely for fun. Some vocals have been re-recorded with lyrics changed and the whole production has more of an ERASURE feel to it, which will appeal to the die-hard synth-pop fans of the duo. The last remix of the song, 'Industrial Soundscape Mix', appears to have elements of CABARET VOLTAIRE and EINSTURZENDE NEUBATEN built into it.

There's also a poppy take on 'Bingo Hall Baby', a stunning Radio Remix of 'I Don't Like' and 'Fountain Of Youth', as well as a promotional medley of 'Torsten The Bareback Saint', giving the listener a taster of what the production is all about.
Love or hate ANDY BELL, it has to be admitted that the brave artist has an endless talent and has been, for years, the shining icon of the gay brotherhood for a reason. Outspoken, in your face and daring, Bell has taken on a challenge, which he has clearly excelled in. Haters will hate, but it has to be admitted that the artist has outdone himself once again.
---
'Variance – The Torsten The Bareback Saint Remixes' is released by Cherry Red on 4th September 2015 as a CD and download.
Pre-order at http://www.cherryred.co.uk/discography/andy-bell-variance-the-torsten-the-bareback-saint-remixes/
https://www.facebook.com/officialandybell
https://twitter.com/AndyBell_info
---
Text by Monika Izabela Goss
6th August 2015