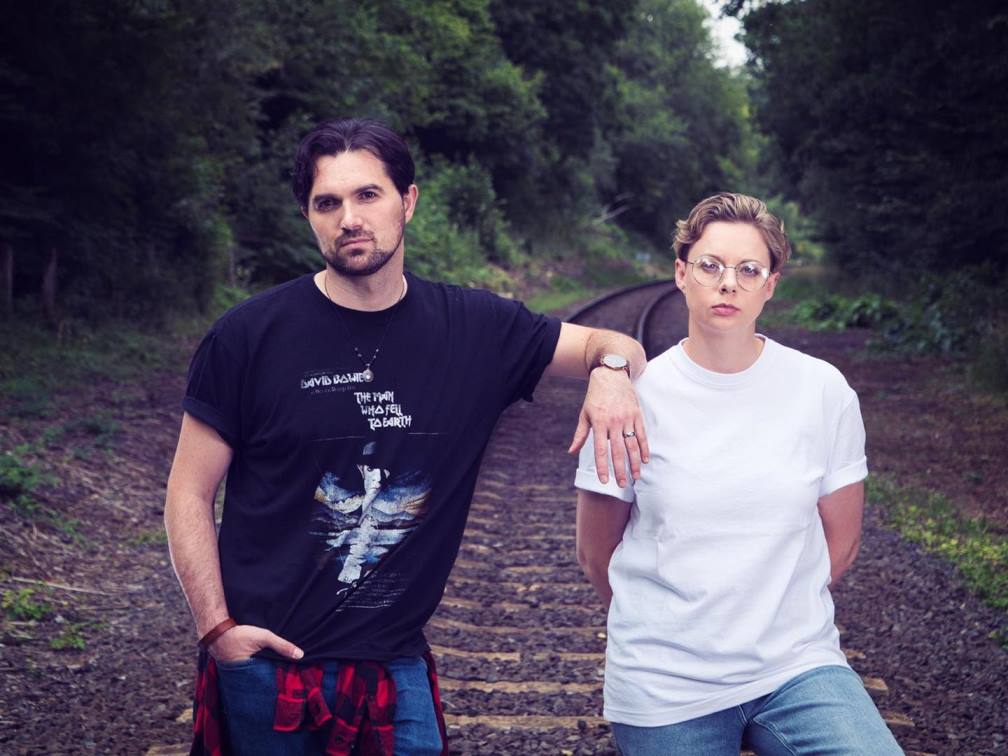 Based in Wolverhampton, the unrelated duo of Rebecca Davies and Robin Davies are YOUNG EMPRESS.
Combining synths, guitars, bass and other live instrumentation with modern technology, YOUNG EMPRESS opened their account with the strident single 'Peacemaker' in late 2020. Using the art of cinema as a prime influence, their sound found an audience within the Synthwave community.
The haunting arpeggiated 'Ghosts' maintained the standard while 'Christine' entered darker territory in an ode to the John Carpenter film of the same name.
The summer of 2021 saw YOUNG EMPRESS issue their best single yet in the 'Dead Poets Society' inspired dreamwave of 'Eyes Closed' as a trailer to their well-received debut long player 'Lost Time' on Aztec Records. But prior to the release of their first album, there was a collaboration with Zak Vortex on a moody synth laden cover of FLEETWOOD MAC's embittered break-up anthem 'Go Your Own Way'.
During a studio break, YOUNG EMPRESS collectively answered some questions put to them by ELECTRICITYCLUB.CO.UK about their musical ethos, the influence of visuals and the making of the 'Lost Time' album.
Your motto is "Drink Tab, play Robotron, listen to DURAN DURAN", but neither of you look old enough to have drunk Tab? 😉
That's very kind of you. We certainly drink a lot of water so perhaps that's responsible for our youthful looks. This is a quote from 'Ready Player One' by Ernest Cline. We're big fans. It's a great read for book worms and a great watch for film lovers too.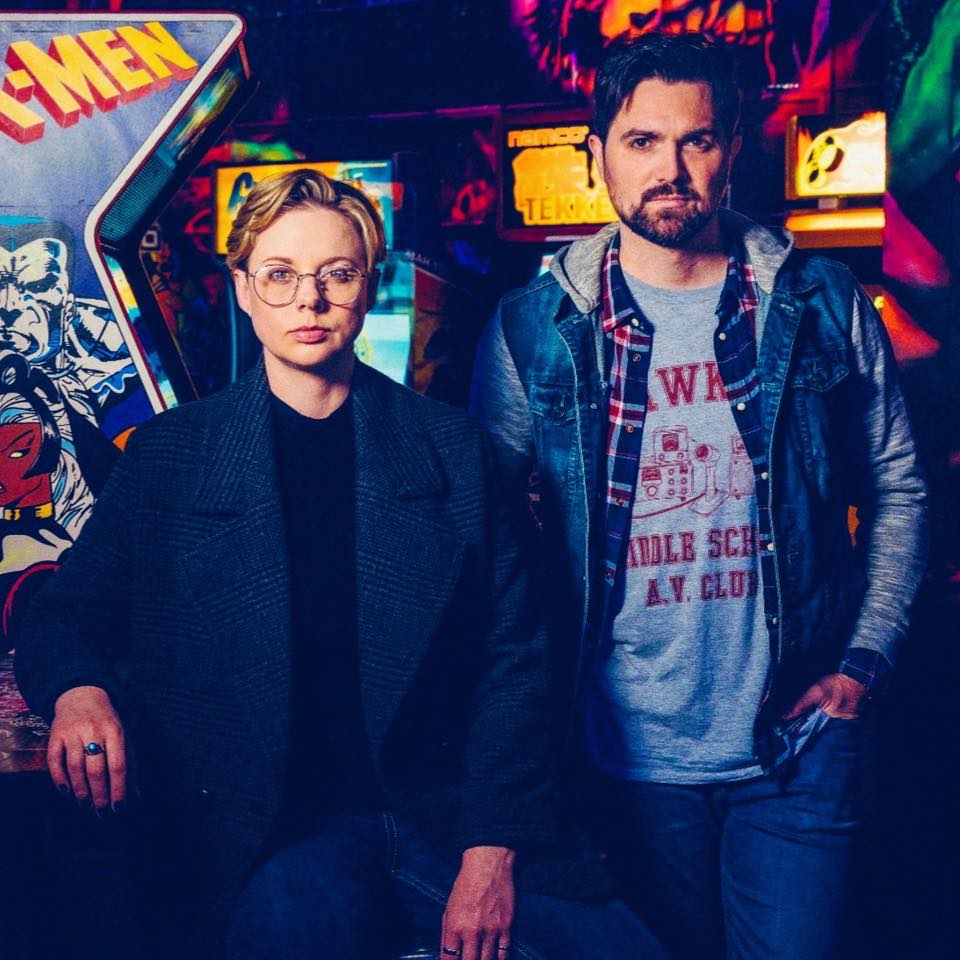 Have you come across a real vintage arcade version of Robotron? Do you have any favourite games?
Funnily enough, we shot some scenes for our short, self-titled film 'Young Empress' in a local arcade that had a version of Roboton: 2048.
We both love retro games – especially Outrun – which we would love to have in our music studio. We may invest one day. Although we'd probably spend more time driving than writing music if we did.
So why DURAN DURAN over SPANDAU BALLET? 😉
Both are great! One of Bex's favourite songs is 'True' by SPANDAU BALLET but DURAN DURAN has that get up and dance vibe. That would pull us to the dance floor of any family wedding disco in a heartbeat. We wouldn't say no to either it just depends what mood we're in.
What are the musical roots of YOUNG EMPRESS' vocal and instrumentation format?
We gather inspiration from such a wide variety of sources. It's not just exclusive to the electronic music scene. We are children of the 80s and loved that era of music but the 90s music played a big part in our youth too. It spans the decades for us and I think we would both agree that it was music from the 60s and 70s that encouraged our first musical awakenings. Even now we're still open to suggestion and we love stumbling across older bands and artists that we have yet explored fully. We've been likened to a handful of musicians over the years but hopefully our love of both male and female vocals from the 80s helps us to create elements of a more androgynous vocal sound.
In terms of palette, where are you sourcing your sounds from? Hardware, software, vintage and traditional instruments?
A lot of our synth sounds are VST versions of retro synths, mainly Juno, Jupiter, DX7 and Moogs, but we also include aspects of live drums, sax, guitar and bass too. We are both multi-instrumentalists, so we like to keep an element of live sound in the mix of our tracks. Even when we are looping sounds and programming instruments, we still start with real live instruments and lean on them heavily in the writing and recording process. It's a combination for sure and finding the right balance throughout.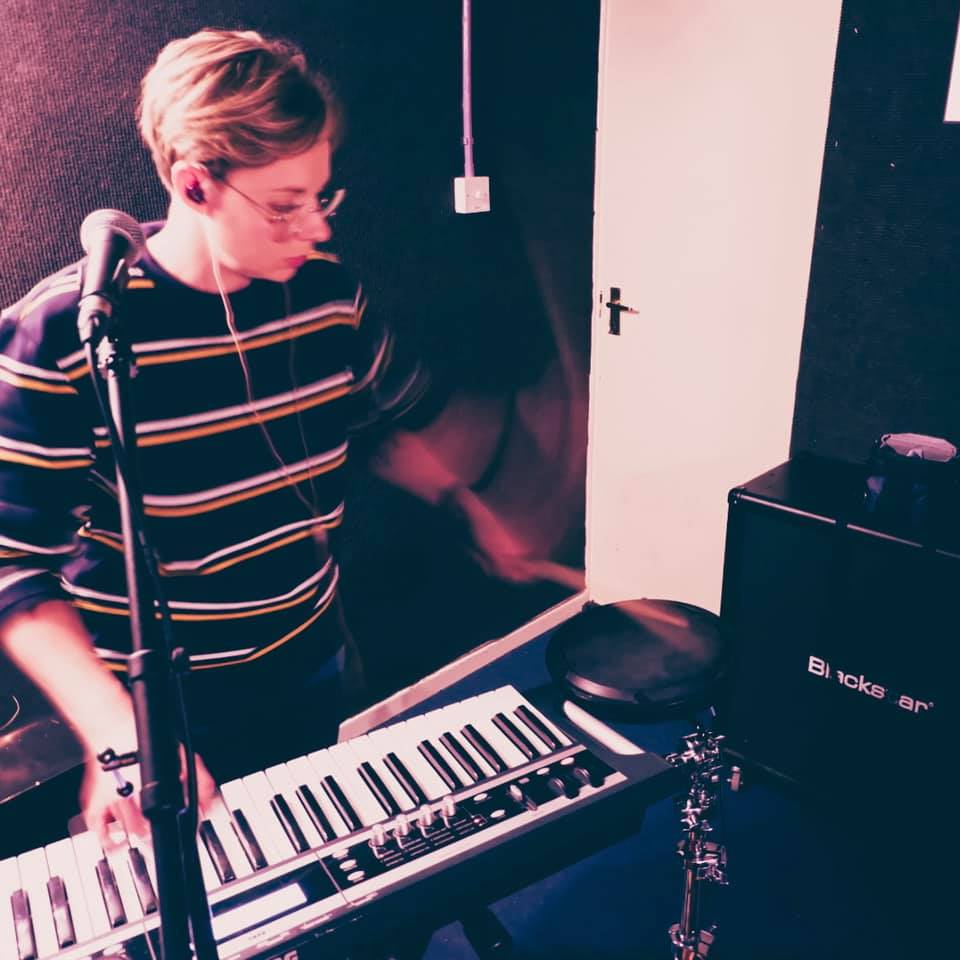 'Peacemaker' has this marvellous anthemic quality which appears to recall the penultimate section of 'Music' by John Miles from 1975, what was the song's genesis?
When we wrote the tracks for 'Lost Time', we used movies as our inspiration and often had them running on a TV screen in the background while we chucking new ideas around. 'Peacemaker' was written with 'The Magnificent Seven' playing silently and on loop. The main synth riff just kind of came out from watching the screen and playing along. It soon developed into the track you hear today and the vocals tell a narrative of the action shown in the movie.
Where did that marvellous synth solo on 'Eyes Closed' come from? Were there any particular influences at play?
Any of the synth solos in the tracks are played and written by Bex. Sometimes they stem from us humming ideas at each other until something sticks, but mainly it comes from her ability to write a catchy little hook. We wanted something that ran a scale and jumped between octaves. We've always thought that it has old school 'Doctor Who' vibes to it. We love the sound we chose for that one so we're happy it's a catchy section.
'Ghosts' has many different aesthetic layers and a strong lyrical message and with the sax coming in, it almost turns into QUARTERFLASH?
That's a great reference. We haven't heard that one before. We love a good sax solo. Bex wrote and played the sax solo for this, then we layered up everything with a session musician playing over the top. It's one of our favourite tracks. It's the second song we ever wrote for YOUNG EMPRESS before we even thought about making an album. It's based on the film 'The Sixth Sense' which gave us a great selection of dialogue to play around – especially the tag line "we see ghosts all the time". We had really good fun writing this one. When we could see it gaining popularity, it made us really proud. It will always be a special track for us.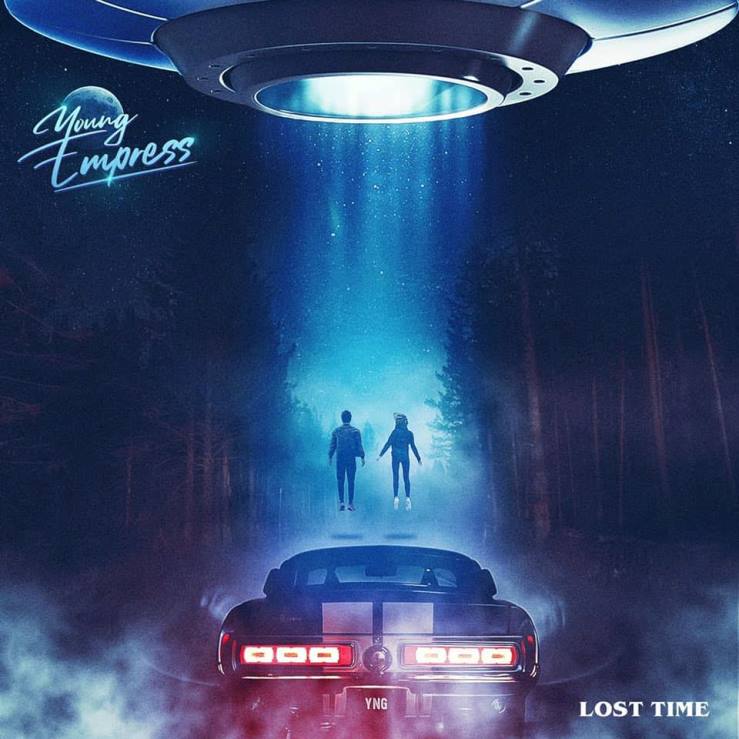 Aside from the collaborations, the 'Lost Time' album is self-produced. As independent musicians, what do you think is in your extra 10% that has made it stand up next to the deluge of bedroom electronic-based acts that are now ten-a-penny these days?
We have always written and produced our own material. We think it's really important to have a handle on your own sound, how it develops, how it sounds live and how you can get that across in your mix. Robin will spend hours trying to find the right sounds, FX and levels for YOUNG EMPRESS, with Bex waiting the wings, listening in the dark, co-producing from the side lines.
We also work with an amazing guy called Ryan Pinson from RML studios in Wolverhampton. He takes our mixes to the next level with production and mastering. He has honestly been the 3rd member of YOUNG EMPRESS at times, and he brings an outside ear to our tracks that we wouldn't hear when we're locked away on our own for days writing. You can become deaf to your own mixes when you hear them day in and day out. So we draft in trusted talent to listen and guide us forwards. That's a really important part of the writing process for us.
How was it to work on tracks with Sunglasses Kid and Maxx Parker while aiming to maintain the continuity of 'Lost Time' as a body of work?
Both artists are amazing, and we feel really privileged to have worked with them on the tracks that made it to our album. We are all on the same label with Aztec Records and we reached out to Sunglasses Kid who had written a short idea for a track which he posted on Instagram. It instantly grabbed our attention so we asked if we could put vocals over the top for him. Luckily, he liked what we wrote so he agreed to let us lay guitars over the top and add it to our album tracks. He's a great guy and a real talent on the scene, and we really admire what he's creating.
Maxx Parker has fast become a good friend of ours and he's an incredibly talented chap. He asked us to collaborate with him on a track called 'Last Dance' which appeared on his debut album 'Outsider', then we returned the favour and drafted him in to craft a track for 'Lost Time'. He came back with the fundamentals of 'It's Always Dark' and we instantly loved it. He understood the brief and absolutely nailed this track for us. It's another firm favourite of ours and it's really fun to play live too.
Your music has an impressionistic visual quality about it and you produced a short film featuring 'Peacemaker', 'Ghosts', 'Christine' and 'Home', how did the story board and track selection come about?
We always wanted to make a short film and have our music be the soundtrack. We wrote the songs before we wrote the story itself. It was a collaborative project with filmmaker Anthony Davies of 12:42 Studios and Kayleigh Watson, who created a fantastic screenplay for us without the need for dialogue. A tricky task but we think she nailed it! 'Peacemaker', 'Ghosts' and 'Christine' were written ahead of filming and helped sculpt the narrative for what we shot but 'Home' was written specifically for the project. All of our other tracks are inspired by movies so naturally we took our experiences of what we were filming, the actors we were working with and the story that was coming to life in front of us to bring this final song to its completion.
We took inspiration from films we loved from our childhood and mirrored scenes to give the project a nostalgic feel. The character of Death was probably the most time consuming to create. Manifesting an entity that was a physical embodiment of grief, fear and depression took a long time. We spent many hours discussing our own fears and films we were scared by as kids. All of it came together to create the final cut. It's something that we really enjoyed doing and we will be venturing outside of the realms of song writing again in the near future so keep your eyes peeled for updates.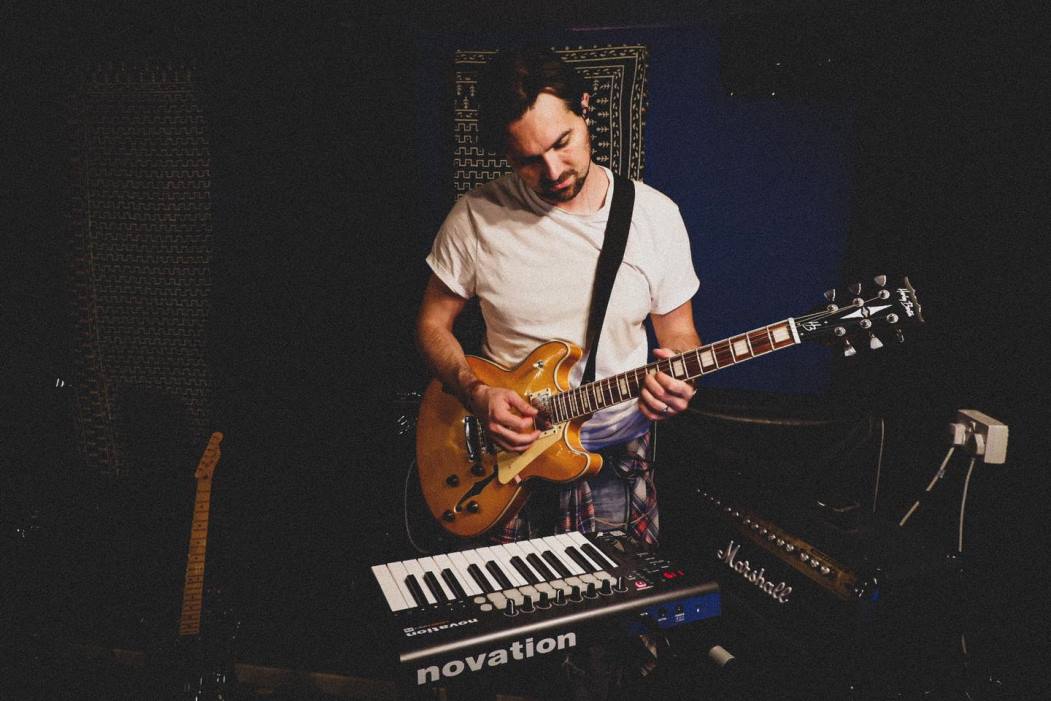 YOUNG EMPRESS have released an instrumental version of 'Lost Time', did you feel any particular pressure to do this as there's to be this oddball elitist line that's been drawn between vocal and instrumental synthwave. Just taking off a vocal from a song does not necessarily make it a good instrumental track, while a number of intended synthwave instrumentals sound like someone has forgotten to sing because those tracks lack hooks and themes… 
I think the way we tend to look at it is our audience is quite diverse and everyone has different opinions about what they like musically, especially on the synthwave scene. There are certain gatekeepers who believe an artist's sound should complete a tick box of dos and don'ts to meet the criteria of the genre. We aren't necessarily out to please anyone but ourselves so when we write, so long as we enjoy what we're creating then that's all that matters.
We are fans of vocal driven tracks just as much as we are instrumentals, and although it should be more than just removing lyrics from a song, sometimes it takes elements of silence within a track to isolate what's really happening in the background. You can't always appreciate the work that goes on behind a track once vocals are over the top. It tends to become more about the lyrical hook sometimes but when you strip it back to the music beneath it can be just as enjoyable.
With our instrumental album, we just wanted to give our listeners the option to hear it with and without vocals. Beyond that, we've remixed our own tracks, reworked and re-envisioned them, as well as asking our peers to recreate them for us with their own spin on it. It's all just about experimentation for us. How far can we push ourselves, how far outside of this box can we step and how can our tracks continue to evolve. The science of synthwave! We love to flex it a little. That's the real fun.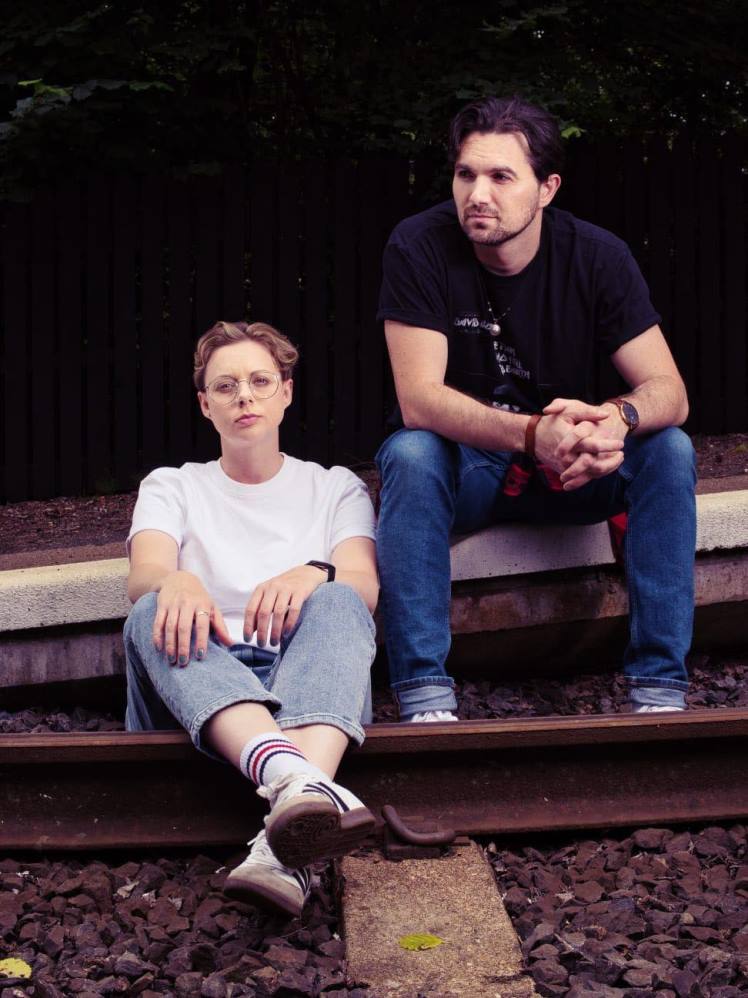 Which are you own favourite tracks on 'Lost Time'? How do you feel the album has been received?
We are so pleased with what we've created and how well it's done in such a short space of time.
We are thrilled with the number of streams we have on the tracks, and we couldn't ever have imagined that so many people would stumble across our music and keep us spinning but more than that, what makes all the difference to us is the feedback we get, the people who come up and chat to us at gigs, the messages they send us online. That's really heart-warming and we appreciate everyone who gets in touch to talk to us about our music.
Its early days for us but we're currently at 150k streams on the album and that still blows our minds! It's all those streams that build an audience for us and a fanbase who take an interest in what we are doing. It gives us a platform to write more and progress as musicians towards whatever comes next, and we are really grateful for that opportunity.
When we perform live, Robin enjoys 'Lost Time' and 'Christine' because they are a lot of fun to play on guitar but this changes regularly. Bex likes 'It's Always Dark', which was one of the last tracks we wrote for the album. It's based on 'The Never Ending Story' – one of her favourite films from her childhood, and with one of the main characters being the inspiration for the band's name (The Childlike Empress) it will always be special to both of us. We are just so happy that people are listening to our music and coming to our gigs. It's been a really wild ride so far but we are enjoying every minute.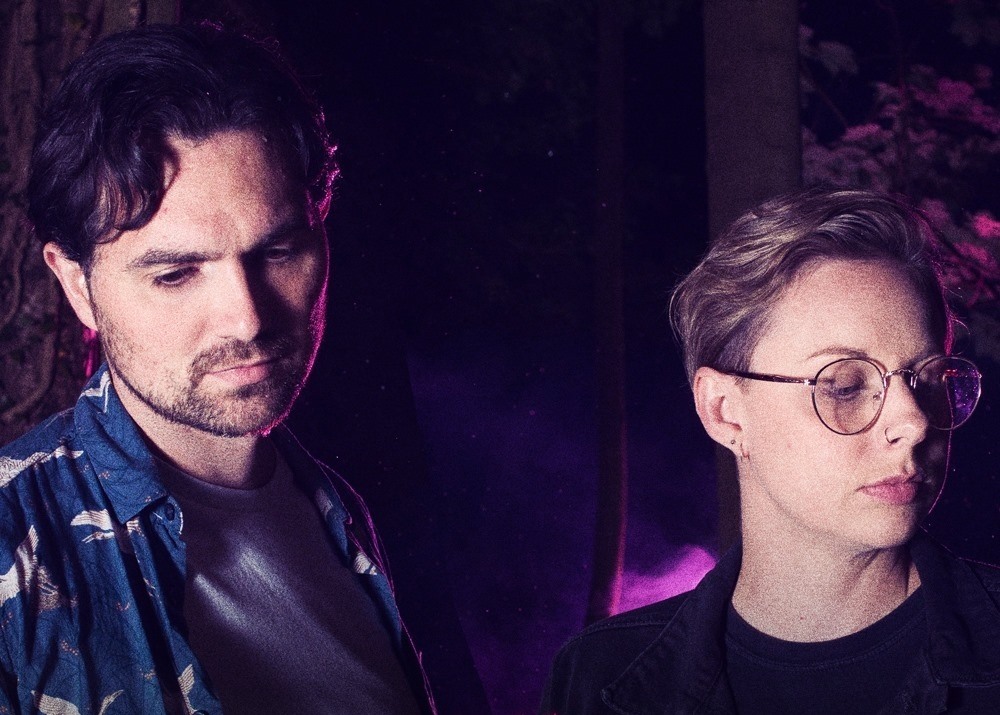 Which character from either 'The Breakfast Club' or 'St Elmo's Fire' would you be and why?
We love 'The Breakfast Club'! It was our inspiration for the track 'Saturday'. Robin would probably associate himself with Emilio Estevez's character Andrew. Growing up as a sensitive, sporty kid who had a lot of pressure to succeed but never really 'belonged' in the social circle – that seems very familiar.
Bex would like to think she's a hybrid of more than one character. A bit nerdy like Brian, a bit of a rebel like John Bender and a bit of a weirdo like Ally Sheedy. Definitely not sporty like Andrew or a beauty queen like Claire. It's a great film for highlighting all the awkward parts of teenage life I'm sure many of us can relate to.
If we can be anyone from 'St Elmo's Fire' then we're opting for Rob Lowe. Who wouldn't love that beautiful face!
There was this drummer who so depressed about his timing, he threw himself behind a train… what is your favourite drummer joke? 😁
How can you tell a drummer is at your door? The knocking speeds up.
What's next for YOUNG EMPRESS?
We have another tour coming up at the end of the year and we will be announcing dates soon. We loved hitting the road to perform this summer so why stop now! For the next run of dates we are ramping up our live performance and we have a few ideas in the making to pump everyone up. Album Two is in the making – don't you worry! Studio time is just the best. We can't rest – we love to write. Our sound is developing, and the ideas are rolling in already. The synths are out in full force, and we are really excited to see how this one evolves.
There will be more videos, more content across our social media platforms, more laughing and joking too and a few more surprises to announce along the way. We hope to end the year on a high and start 2023 with a bang. Watch this space!
---
ELECTRICITYCLUB.CO.UK gives its warmest thanks to YOUNG EMPRESS
Special thanks to John Feltham at Aztec Records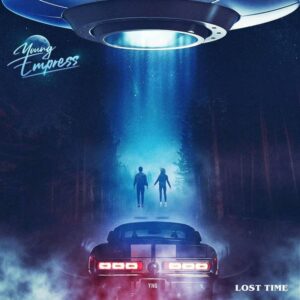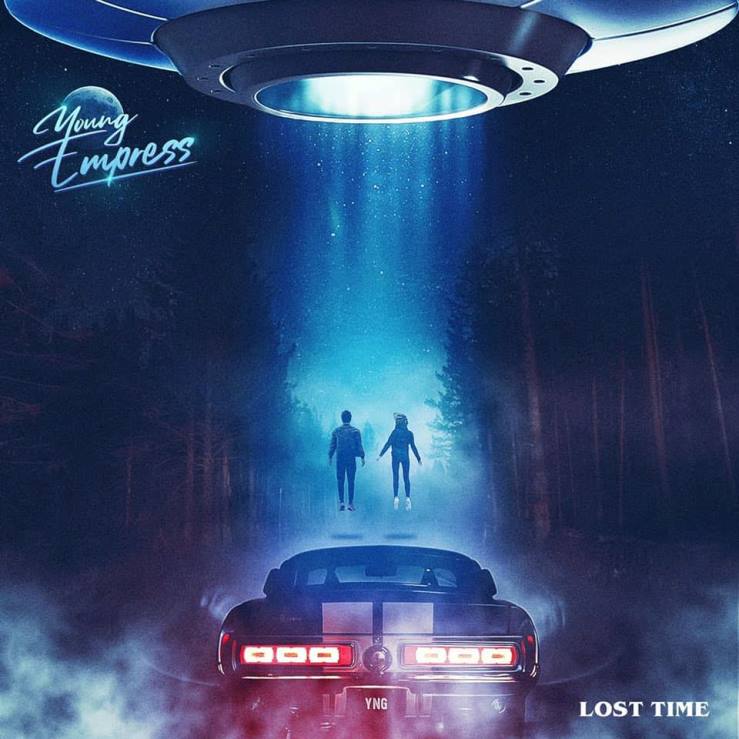 'Lost Time' is released by Aztec Records, available now as a digipak CD or in digital variants including deluxe with bonus remixes and an instrumental versions https://youngempressmusic.bandcamp.com/music
http://www.youngempressofficial.com/
https://www.facebook.com/yngempress
https://twitter.com/yngempress
https://www.instagram.com/yngempress/
https://open.spotify.com/artist/1WtZtRgf50wZv8Msqy5h8a
---
Text and Interview by Chi Ming Lai
6th August 2022