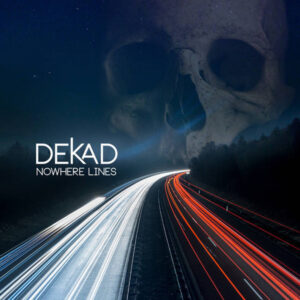 'Nowhere Lines' is the fifth album by DEKAD, the musical vehicle of enigmatic French producer JB, his first after a seven year hiatus.
Originally a trio from Tours that recorded two albums 'Sin_Lab' and 'Confidential Tears', the third DEKAD album 'Monophonic' in 2011 was effectively a JB solo album and led to a fruitful association with fellow Gallic electronic duo FORETASTE.
JB became their live keyboardist and their Creature XY co-produced 2015's 'A Perfect Picture'; the inscrutable musician returns to co-produce 'Nowhere Lines'.
With a stark concept highlighting a future environmental catastrophe intended as "both as a thriller and a dark audio road movie to nowhere", 'Nowhere Lines' points to "exactly the place where humanity is currently heading to"
Despite the inclusion of 'Love Is Like Fever', 'Nowhere Lines' takes a while to get going with its exploration of generic midtempo darkwave climes dominating the start. But from the third song, things kick into action with 'I Know' providing a throbbing gothic mantra and icy hooks in equal measures.
More steadfast with distorted rhythmic loops but bubbling with tension, 'Watching You' recalls the moodier resonances of COVENANT's 'Bullet'. The spikey doom of 'Your World' grooves with a haunted mystery and a punchy rhythm construction, while sans tambour, 'Artificial Love' provides a melodic brightness to counterpoint the solemn vocal delivery.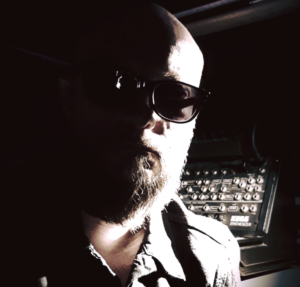 'Last Chance' provides an absorbing instrumental as a kind of entr'acte musique into the brooding 'Stay' and the strident lead single 'A Deadly Show' which provides commentary of "a tragic addiction". The boisterous 'Never Sleep Again' reflects some of the doomier inclinations of later period CAMOUFLAGE before 'Promises' closes proceedings.
With its narrative on a road to nowhere, the future is bleak but as cultural history has often proved, adversity can stimulate the creation of some very good music, of which 'Nowhere Lines' contains.
---
'Nowhere Lines' is released by BOREDOMproduct as a CD and download, available from https://boredomproduct.bandcamp.com/album/nowhere-lines-album
https://www.facebook.com/dekadmusic
---
Text by Chi Ming Lai
4th August 2022