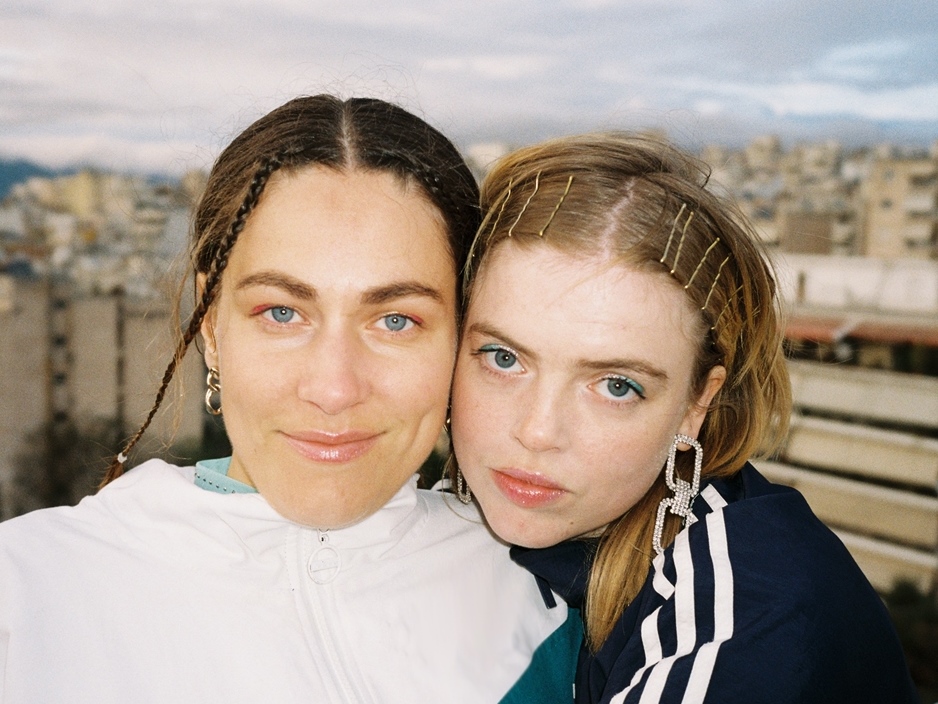 Nordic duo Kari Jahnsen and Katrín Helga Andrésdóttir had made music under their respective solo monikers of FARAO and SPECIAL-K but felt the need to move away from their more arty introspection.
Coming together as ULTRAFLEX in 2020, the Berlin-based twosome released a sexy sport and fitness inspired debut long player 'Visions Of Ultraflex'. With their kitsch conceptual weirdness and ambiguously sexy overtones, it was groovy escapism set to an electro-disco beat.
ULTRAFLEX have described their new album 'Infinite Wellness' as "naughty", with the saucy duo teasing their faux innocence on a record that features more live elements such as drums, guitar, bells and saxophone compared with its predecessor, although the high concept kitsch and coy playfulness are maintained.
If 'Visions Of Ultraflex' was their Berlin album, then 'Infinite Wellness' is the Mediterranean one. Their new single 'Under The Spell' is an expression of girly hedonism with a breathy seductive charm. ELECTRICITYCLUB.CO.UK had a quick chat with ULTRAFLEX about their development from visions to wellness.
How would you describe the approach to 'Infinite Wellness' compared with 'Visions of Ultraflex'?
More time, more attention to detail, more variations in style, more pop and more experimental at the same time. More is more ❤️
'Infinite Wellness' has much more of a Mediterranean feel, it's very Italo disco, funk, soul even jazz?
Yes, our sources of inspiration for this album have been quite varied – during the recording process we listened to a lot of International Music System, Alessandro Alessandroni, Usher, Deniece Williams, Lijadu Sisters, Christine Lewin… we took our favourite elements from all of these different genres and pushed it through the ULTRAFLEX filter.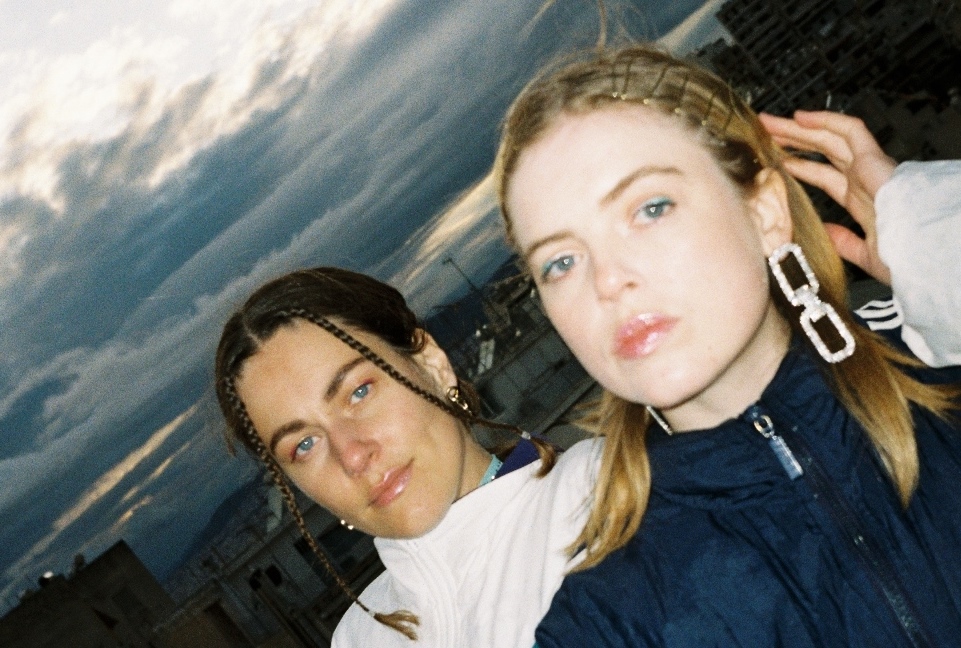 There appears to be more use of naturalistic sounds and guitar this time round rather than synthetic ones?
We wanted to balance out the electronic elements a bit and ended up hiring our favourite drummer Maggi from Iceland who recorded percussion for most of the beats on the album. Also, our friend Tumi came over and recorded some sweet saxophone and another friend Bjarní played guitar on a couple of tracks, channelling Enrique Iglesias.
'Relax' is a salute to Autonomous Sensory Meridian Response, how did you discover this dose of tingles and how has it improved your wellness?
We've been aware of the phenomenon for a while, although none of us had really gotten into it until we discovered these soap cutting videos on Instagram (especially hypnotising when hung over). The visual form of ASMR caught our interest and we really wanted to incorporate it into a music video as it perfectly captures the fine line between gratifying and gross – just as we want to do with our music.
'Rhodos' celebrates those favourite sunny destinations such as Mallorca, Ibiza and of course Rhodes, what is your favourite holiday of this type?
The only experience we have with this kind of holiday is when Kari went to Lanzarote when she was 16. She partied the whole time, stocked the fridge with litres of Bacardi Razz and Sprite, hung out on the beach with pink British people and absolutely in no way, shape or form tried to experience the local culture nor show respect to the people who actually live there. She had a good time but can't really remember any of it.
You had a holiday romance and produced a 'Baby!', but what was this song actually about?
Although the song is about romantic endeavours, we realised afterwards that it is also about our artistic collaboration. It emphasises the importance of taking risks (otherwise "you've already lost") and indicates that whatever happens tomorrow, we've got each other right now, and that's what counts – the power of the moment is worth whatever the future brings, whether it's happy-ever-after or heartbreak.
So what is the best way to flirt on the dancefloor?
It's all about eye contact obviously.
'Mi Vuoi' means "you want me" in Italian, but have you ever become romantically involved with someone whose language you couldn't speak, and they unable to speak yours?
Well, we've always been fluent in body language, so it has never been a problem 😉
'Melting Away' is very soulful, were there any artists you had in mind when producing this sound?
The song started out as a cover of Usher's 'Climax', but it soon developed into a club rap version of the short story 'The Husband Stitch' by Carmen Maria Machado, wrapped up into a mashup between Spice Girls' '2 Become 1' and Madonna's 'Live To Tell'.
'Ultrasex' is a play on your name but also a quite provocative song?
Beyond the title, the song is innocent enough if you ask us. No lyrics and no moans, just pretty sweet, classy melodies. However the groove of it, the emotional saxophone and the 'wah-wah' effect on the guitar can remind people a bit of a 70s porn soundtrack.
'Run' has this gorgeous sweetness about it, how did it come together in recording and why is it only 2 minutes?
This was a difficult song to find the right production for as we kept trying to make it work with a pretty intense Italo beat – it took a while before we were able to leave that idea behind. By the end of the recording process, Kari made a new beat that was way more laidback and cute to fit the vocals. So much is happening in the chord progression and the vocals so we felt like 2 minutes was enough.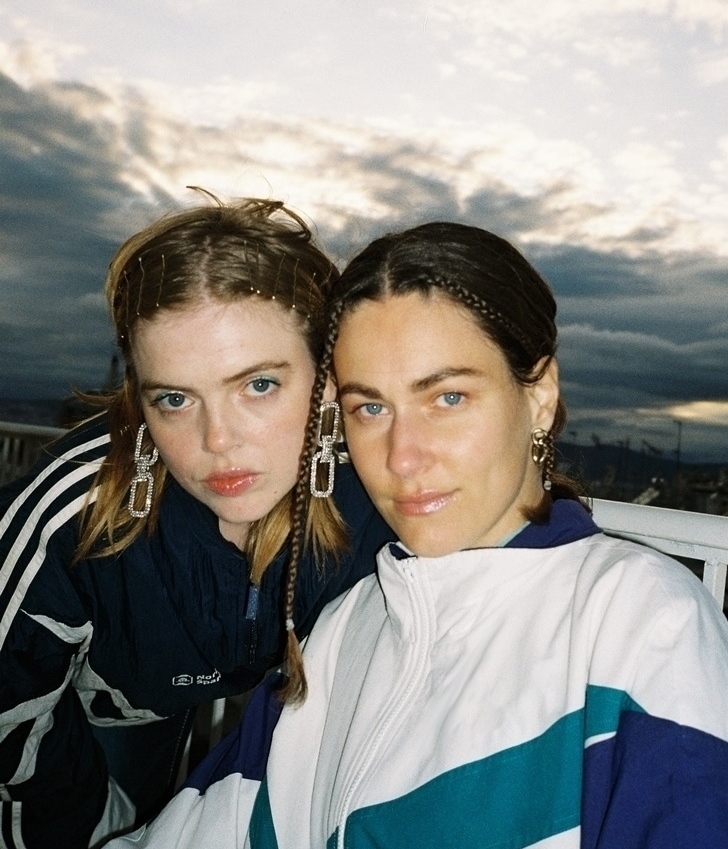 Your first shows centred around fitness, so how will songs from 'Infinite Wellness' be presented live?
We have a few tricks up our sleeves, you'll have to come to our show to see!
What is next for ULTRAFLEX?
'Melting Away' is being released late September, with an ambitious video, and then the whole album in the beginning of October. We'll be playing this fall / winter in Vienna, Paris, Hamburg, Trondheim, Reykjavík, Berlin and more to be announced!
---
ELECTRICITYCLUB.CO.UK gives its warmest thanks to ULTRAFLEX
'Infinite Wellness' is released by Street Pulse Records on 7th October 2022 as a vinyl LP, pre-order direct from https://www.roughtrade.com/gb/ultraflex/infinate-wellness
https://www.facebook.com/ultraflexband
https://twitter.com/ultraflexband
https://www.instagram.com/ultraflexband
https://www.tiktok.com/@ultraflexband
https://ultraflexband.bandcamp.com/
---
Text and Interview by Chi Ming Lai
Photos by Sigurlaug Gísladóttir
3rd September 2022