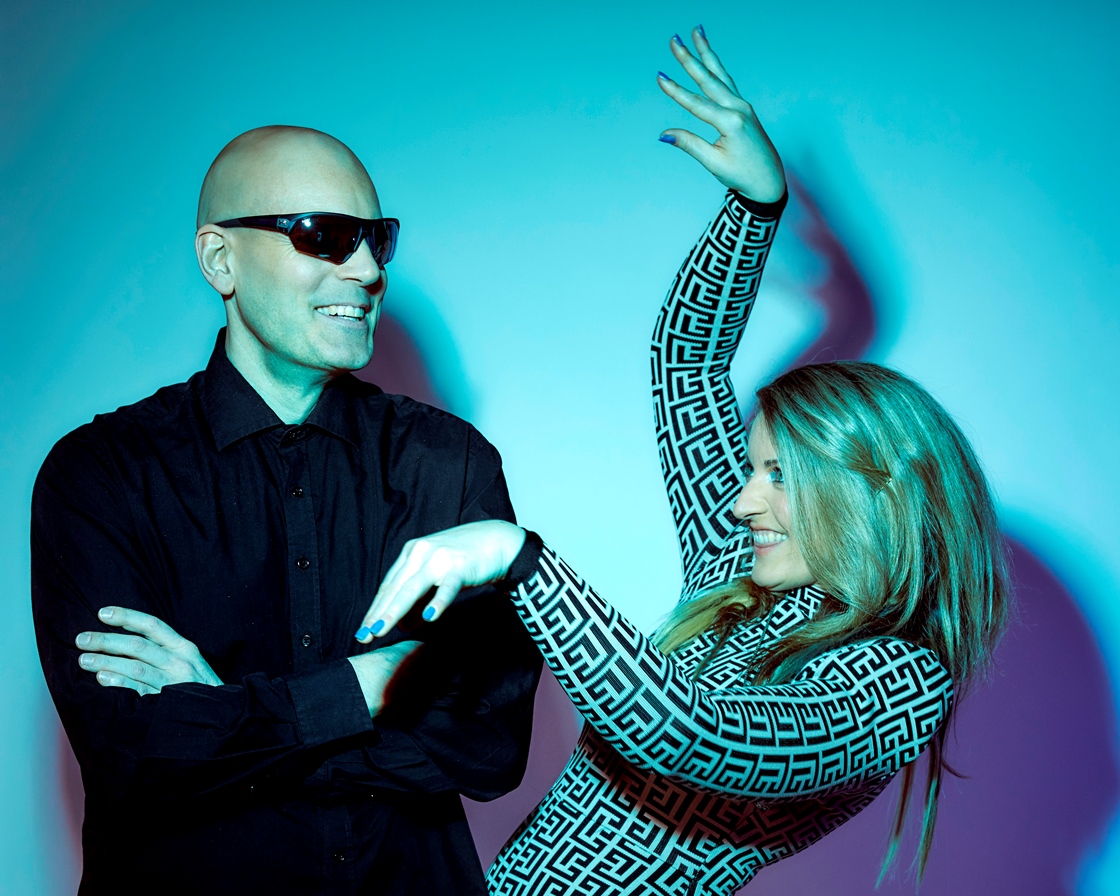 SOFTWAVE, the Danish duo comprising of Catrine Christensen and Jerry Olsen who opened for OMD in 2020 have finally become sophomores.
With the worldwide pandemic along with outsiders keen to have an influence on the duo's direction triggering something of an existential crisis, SOFTWAVE have come out the other side more determined than ever to determine and secure their own future, for better or for worse.
The end result is 'things we've done', an honest electronic pop album which while being reflective, is an uplifting and motivational experience much in the vein of their heroes ERASURE. Having remixed Andy Bell's solo material for the 'Club Torsten' collection and more recently, the PET SHOP BOYS produced David Cicero, the pair have been able to analyse the work of the best and learn from them.
Catrine Christensen and Jerry Olsen spoke to ELECTRICITYCLUB.CO.UK about the things they've done for album number two and more…
These are the 'things we've done', how does it feel to finally get your second album out?
Catrine: Thanks for asking! The first time I finally got time to reflect on that. I've never felt more tired. This one was tough. Felt like we were in a second-album-crisis, haha! Maybe because we've been told that the second album is the most difficult album to finish. Well, I agree! But hey! "What doesn't kill you makes you stronger" 😉
Jerry: It feels like a relief because it was much harder this time around. The composition process was slower and more thorough.
You released 5 songs on the 'Aspire' EP in 2022 and these appear in some shape on 'things we've done', had that always been the intention?
Jerry: No it wasn't. I have never really wanted it as I'm an old school album-kind-of-guy. It was mainly the idea of our former management to actually divide the whole thing into 3 EPs or waves. The intention was to get more content out in smaller portions so that fans were fed something the whole time instead of just an album and that was it… a bit unwillingly, I agreed to the 2 part split… we will never do this again though. It has been a complicated and cumbersome process merging the different tracks, both production and admin-wise.
Catrine: I agree with Jerry. If we should do this again, a label has to take over. The whole DIY admin and social media part is simply taking too much of my time – way too many people to communicate with. I mean, we only have 24 hours a day, and I need 48 or more sometimes. Haha! It's not a bad thing, cos I feel like "things" come easier to us, a lot of great and bigger things are happening even before the release. It all feels totally different from previous release strategies we had. But at the same time – that's what I like about the music industry. It's constantly dynamic and unpredictable.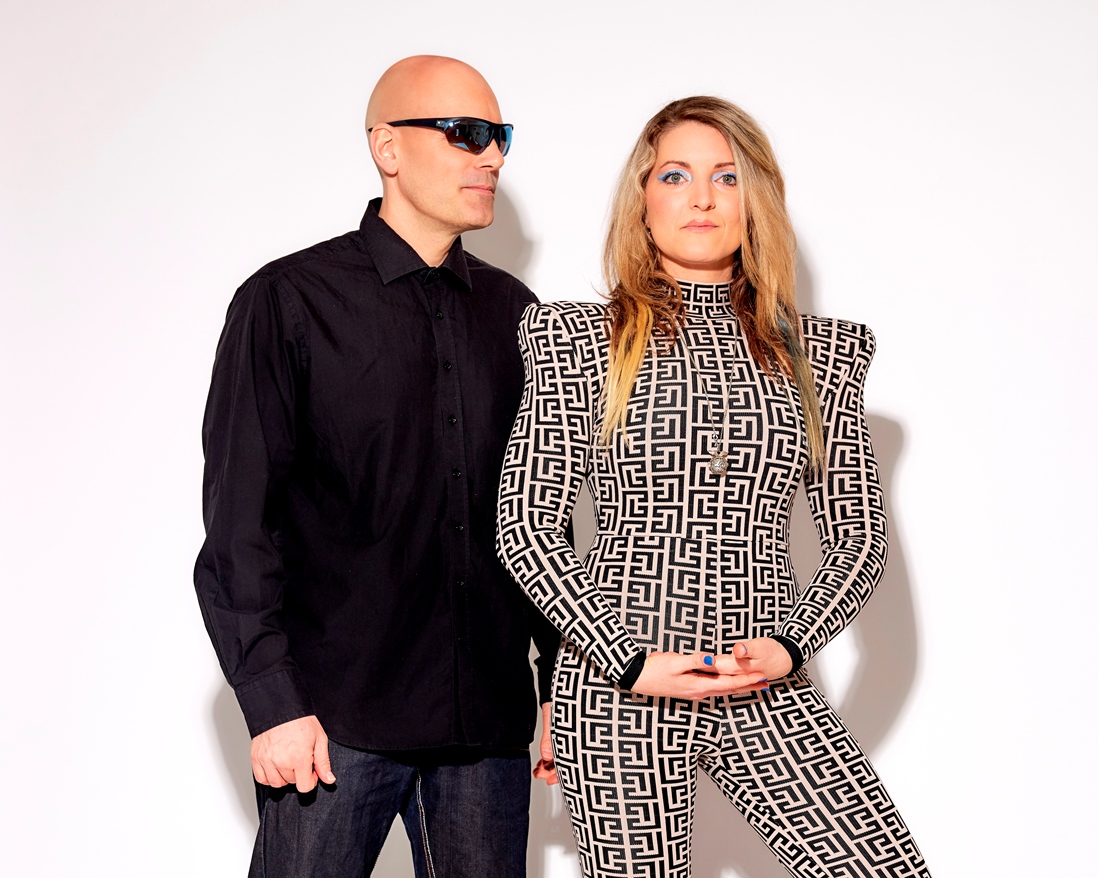 From a writing and production point of view, how did 'things we've done' differ from 'Game On'?
Jerry: The reason why it was harder this time, is because we have been more quality conscious on this album. We know that the second album is the critical one so we wanted 10 tracks that really lived up to our own expectations. Personally we think we succeeded to bring about an album which is better sounding and a bit more mature than the debut one. And at the same time staying true to our genre, but that must be up to our fans to decide…
Catrine: I would like to add this… when Jerry says "quality", he's also talking about the sound layers. We've always been struggling not to add too much sounds and vocals into each song. This time we managed to add more space into the songs, so that it doesn't feels like Jerry and my ideas are constantly competing with each other. I really do hope our listeners can hear how much we've done to improve ourselves. Or else we might have call the next album 'things we've done better'… ha ha!
You go quite ABBA-esque' on 'Taking Life For Granted', how did that song come together?
Jerry: I didn't realise that ha ha! But now you mention it, I guess I can relate to that. Maybe It's because of the main bass tone is on top of the kick instead of on the offbeat in the choruses, it gives it a different feel. Don't know why I did that, I just felt it sounded good because it's the most common thing to lay it on the offbeat.
Catrine: Well, I never thought of that either. But I can tell, from the very first draft of this song's production we kind of knew, that it would be a strong one. Therefore we waited till the end to finish it. I believe we didn't work on it for a year or so, simply to avoid messing it up. Ha ha!
'Supernova' pays tribute to Andy Bell, what inspired you to write a song about him?
Catrine: When I was about to write 'Supernova', we just did the Andy Bell remixes, therefore it came naturally to me, calling this song 'Supernova' as I was in the perfect mood of thanking my idol for being so inspiring "since the very beginning". But to be honest, I don't really want people to reflect too much on my story. The song seeks to inspire the listeners to look into themselves and think of any person in their lives who in any matter is or have been an idol to them – and THANK THEM while they are still here.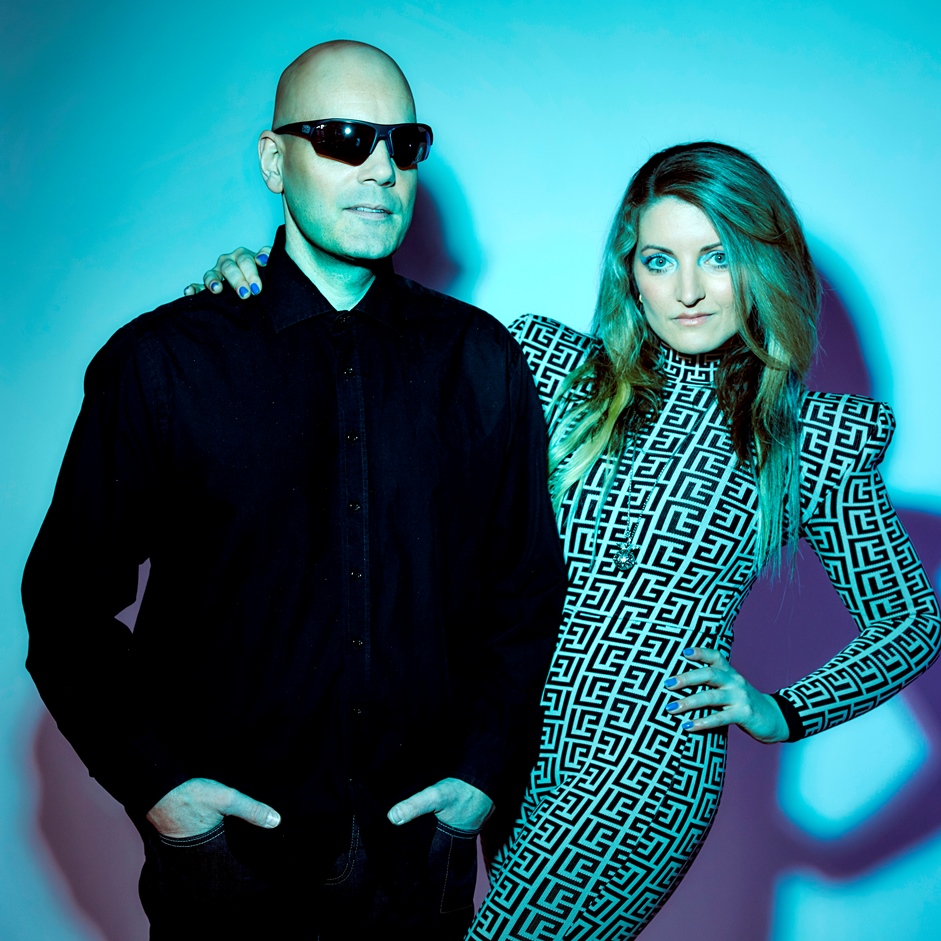 To my ears, 'The Deepest Love' reminds me of ERASURE's 'I Bet You're Mad at Me', was this intentional?
Jerry: Not at all. The thing is that 'The Deepest Love' was the last song we finished for the album and as the preceding tracks were more serious and somewhat darker in a pop kind of sense, like 'Never Gonna Let You Down' and 'Through Open Eyes', I wanted a track that felt synthpop in a more traditional and happier way. But I will say that you are right in the assumption that it's heavily inspired by ERASURE. I guess I can't help myself! Ha ha!
How is 'This World' for you now?
Jerry: Like a memory of a place we absolutely have no interest in revisiting…
Catrine: All the 'things we've done' during the years building up SOFTWAVE, our dream, our passion, our purpose, our baby, was suddenly taken away from us. So was hope. Glad we got it back! I'm not sure about 'This World' has turned into anything better, but at least I feel better so that I can continue during my thing – spreading positive vibes out to the people. "People – let's stick together" – in my World, it's all about love to one another that makes 'This World' a better place.
Much of this album was put together during the pandemic and lockdown, now we are out of it, how have things changed for SOFTWAVE in the music business since and has it affected your approach?
Jerry: We felt we were on the brink of success when we toured with OMD and then lockdowns came. The next 2 – 3 years passed and nothing really happened both in the music business and with us producing music. It was so strange, like time stood still. Now we feel the emergence of good energy and the desire to get out and perform again.
Catrine: Well, I'm just happy that I trusted my instincts telling me not to follow the steam. I decided not to focus much on social media and concerts to finish the album with Jerry. And I'm glad we did, cos now the eagerness to perform live has never been bigger. It feels fantastic and people have been so supportive and patience with us ❤️ We have never been stronger!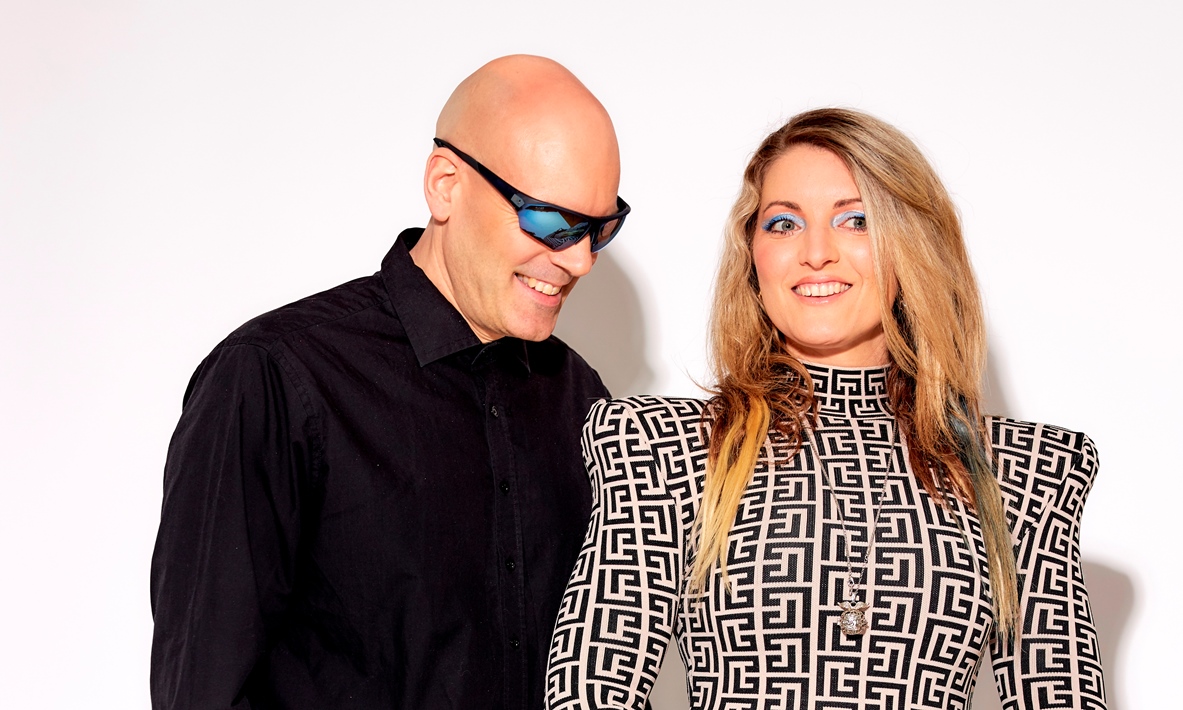 What are your favourite songs on 'things we've done'?
Jerry: 'Taking Life For Granted' because I think it's the most catchy song, it's the banger of the album. And then I also very much like 'Never Gonna Let You Down' and 'Through Open Eyes' because they are more mature and sound a bit different from the typical SOFTWAVE tracks.
Catrine: I agree, but it's always difficult selecting favourites. Some faves from my end would be 'Don't Bully Me Again' due to the whole story behind it and the strong melodies. 'This World' because it's something completely different, I love testing my darker skills as well and that happened well in this one I think. 'I'll Be Your Safe' has a deeper message and I like to sing it live. 'Through Open Eyes' is my absolutely favourite, because it might have the best composition and was very easy to finish. Everything about the song was without struggling. Live-wise I think it will perform extremely well!
What is next for SOFTWAVE?
Catrine: Here's the list 😉
Our remix of 'Love is Everywhere' by David Cicero is now released, but then there is the digital release of the 'things we've done' album first before the CD a week later. The 'things we've done' CD release party takes place at Last Orders in Germany, followed by a Halloween Party at Operaen Christiania in Denmark, support comes from OHNOTHING. Then we are playing ElectriXmas 2023 in Sweden before the 'things we've done' tour continues in 2024 with a vinyl release TBC.
---
ELECTRICITYCLUB.CO.UK gives its grateful thanks to SOFTWAVE
'things we've done' is available on digital platforms via https://softwave.lnk.to/softwave
The CD is available https://softwave.bandcamp.com/
SOFTWAVE play the *Depeche Mode & More* Party at the Last Orders Pub in Neubrandenburg, Germany on 21 October 2023
SOFTWAVE also host their own Halloween Party at Operaen Christiania in København, Denmark with special guests OHNOTHING on 28 October 2023 – tickets available from https://billetto.dk/e/softwave-live-pa-christiania-halloween-party-billetter-865714
SOFTWAVE will perform at ElectriXmas 2023 in Malmö at Inkonst, Sweden on 9 December 2023 alongside SIERRA – tickets available from https://electrixmas.org/tickets/
https://www.facebook.com/SoftWaveMusic/
https://twitter.com/SoftWaveMusic
https://www.instagram.com/softwave_music/
---
Text and Interview by Chi Ming Lai
Photos by Krestine Havemann
20 October 2023