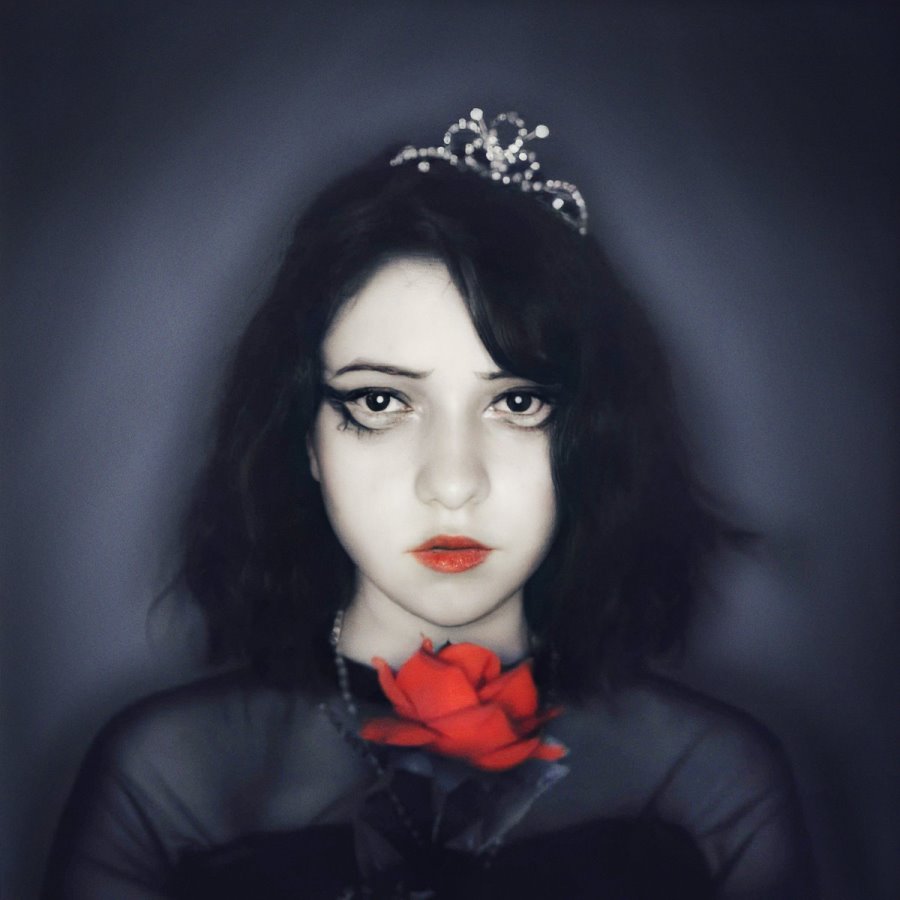 Already veterans of five albums, California-based duo VANDAL MOON opened their account with the self-released 'Dreamless' in 2013.
Purveyors of a modern form of electronic goth rock fusing THE SISTERS OF MERCY with DEPECHE MODE, Blake Voss and Jeremy Einsiedler presented their most synth-based long player 'Black Kiss' in 2020.
From it, 'Robot Lover' reimagined 'Enjoy The Silence' covered by THE MISSION while 'Suicidal City Girl' took its lead from THE DANSE SOCIETY in its enthralling electronic post-punk disco.
For their new album 'Queen Of The Night', VANDAL MOON don't tamper too much with the template of 'Black Kiss', but they add ambition in a concept record about a young woman navigating a world that is falling apart. Written during the worldwide lockdown, Blake Voss attempts to articulate the claustrophobia and insanity of those coming of age limited to communicating with the outside world via social media only, unable to mature in real life situations. All this while facing an uncertain future like being trapped inside a JG Ballard novel.
Each song focusses on the 'Queen Of The Night' character, "singing for the youth of our world". Both featuring additional synthesizers from FM ATTACK's Shawn Ward, 'Young. Deadly. Beautiful.' is an opener that signals business as usual using pitched up voice samples for its main hook in a sister song to 'Robot Lover' from 'Black Kiss', while the 'Queen Of The Night' title track delivers as it suggests in its brooding gothwave.
With crashing drums borrowed from THE SISTERS OF MERCY's 'Dominion', 'Sweet Disaster' is an entertaining vampiric set piece with menacing keyboard motifs. But 'Chemical Love' moves towards more classic gothic moods straight out of the 'Disintegration' songbook with only Blake Voss' baritone indicating this is not THE CURE. Meanwhile, 'Sunlight' heads straight into Motorik goth rock with live bass guitar from Kate Hummel.
Clowns can polarise and are often seen as sinister so 'Laughing Like A Clown' provides an eerie anthem to suit. However 'Easy To Dream', a duet with Masha Zinevitch from Belarusian band DLINA VOLNY doesn't quite hit the spot although much better is 'Too High To Cry' with Johnny Dynamite which has more of a hook.
'War' is a moodier ballad structured around an offbeat with some great keyboard work by Jeremy Einsiedler, while with gated synths and a funkier bassline moving off a straight four structure, 'Kiss Me Goodbye' provides the first real musical development on the album; but it fades after just over two minutes thus sounding incomplete. That's a shame because it has greater potential as the highlight of the album.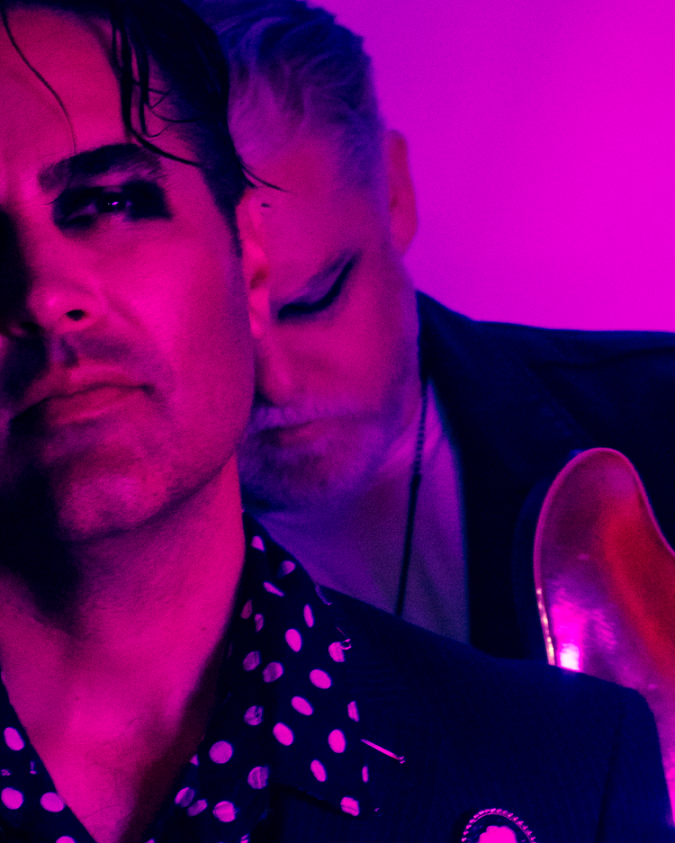 Back to a more traditional approach and not a cover of the Prince song, 'Diamonds & Pearls' featuring Vangie Lee adds sax and tinkled ivories to good effect before the album closes with 'The Way You Cry', a mighty alternative rock anthem that wouldn't have gone amiss on an earlier album by THE PSYCHEDELIC FURS with a thematic string machine helping to rouse the chorus along as the guitars stridently power up.
VANDAL MOON have not gone rockabilly or anything and 'Queen Of The Night' will keep fans satisfied with its stronger storyline variation on the 'Black Kiss' theme. Despite the poetic angst, there is hope and there are any number of tracks here that can be playlisted for a good darkwave disco party. So rise, reverberate and keep the body electric…
---
'Queen Of The Night' is released by Starfield Music on 19th August 2022, available as a crimson vinyl LP, cassette or download from https://vandalmoon.bandcamp.com/
https://www.facebook.com/vandalm00n/
https://twitter.com/VandalMoon
https://www.instagram.com/vandalm00n/
---
Text by Chi Ming Lai
Photos by Nicole Fraser-Herron
18th August 2022