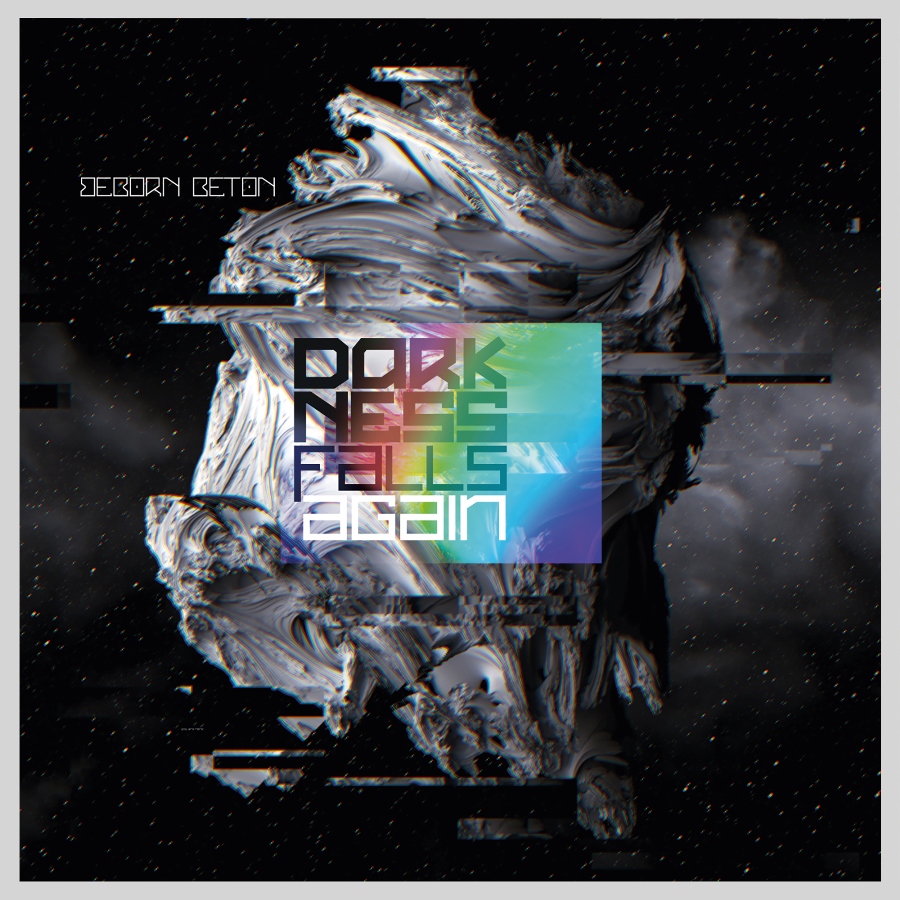 Formed in 1989, Germany's BEBORN BETON released their first album proper 'Tybalt' in 1993 having issued three cassettes independently.
After the US only compilation album 'Tales From Another World' and a tour opening for APOPTYGMA BERZERK in 2002, the trio of Stefan Netschio (vocals), Stefan Tillmann (keyboards + drums) and Michael B Wagner (keyboards) went on hiatus.
The extended break did BEBORN BETON the world of good and when they returned in 2015, it was with 'A Worthy Compensation', their best album to date.
Produced and mixed by Olaf Wollschläger whose credits include MESH, YELLO, S.P.O.C.K, PSYCHE and MINERVE, the new long player 'Darkness Falls Again' takes aim at greedy capitalists and war mongering zealots hell bent on destroying the planet in order to satisfy their own fragile egos. Despite the lingering doom, the overall message is to remain positive in the face of adversity and collectively resist in order to make the world better place for all.
Reflective of the album's title, there is a shadier austere to start; 'My Monstrosity' can't help but recall 21st Century CAMOUFLAGE with the moodier build and aesthetics from their most recent album 'Greyscale' in particular, although the gothier vibes point to other directions and tensions.
'Dancer in the Dark' manages to out Camouflage CAMOUFLAGE with an infectious pop sensibility and tight rhythmic construction that actually grooves. With simple six string inflections à la 'Violator', it is a reminder of how catchy DEPECHE MODE were once… speaking of whom, 'Last Chance' comes over like DEPECHE MODE meeting Marilyn Manson in an embodiment of the narrative's anger.
With a rich oboe tone 'Trockenfallen Lassen' is a Germanic ballad with the raspy air of WOLFSHEIM, but in an about turn, the brilliant 'I Watch My Life on TV' is shaped by hypnotic dance motifs with icy pulsating resonances while enticing synth solos show that the frame has not been broken in silence. Not an OMD cover, 'Electricity' swings more in a DE/VISION vein with some grit and a live drum feel, the darkness falling over a spiky chill which even throws timpani into the mix.
Declaring "God is dead" over a thumping metronomic beat, 'Burning Gasoline' is doomy but glorious electro-disco, a song like THE OSMONDS 'Crazy Horses' that highlights environmental destruction by corporations and the need to stop as "we are running out of time".
Things don't get much cheerier for the close as 'I Hope You're Not Easily Scared' is an anti-capitalist observation. Taking many shapes including an epic orchestrated section, choppy synthbrass hooks, timpani and an eerie choral fade out, it is an ominous end but the message is got across.
Of BEBORN BETON's socially-conscious environmentalist protest album, Stefan Netschio said to ELECTRICITYCLUB.CO.UK: "We were and are still living in a time of a multi-level crisis. So the darker tone just came naturally. Still, we hope that people will feel the strong uplifting energy of the songs that is meant to drag peoples' minds out of this misery and give them hope that things can change for the better."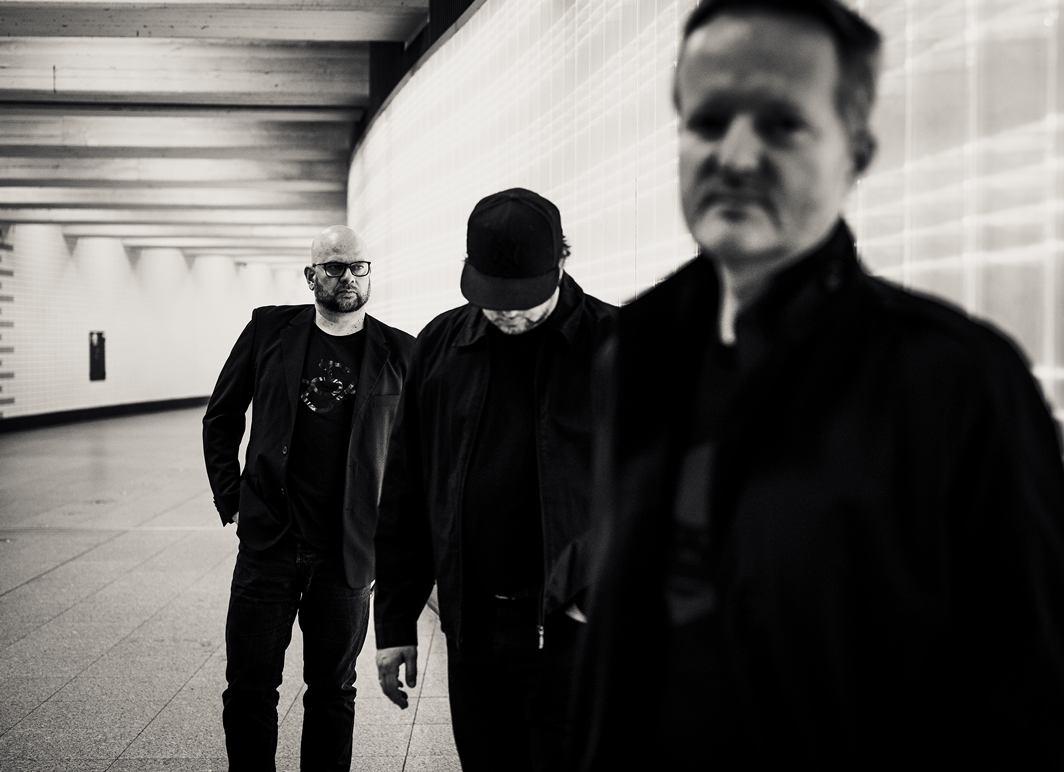 Gloomier than its predecessor 'A Worthy Compensation', despite the realistic pessimism, 'Darkness Falls Again' is an excellent well-crafted album that offers hope.
It doesn't wallow in its darkness, unlike more established bands that trade on collective misery. In their melodies, hooks, beats and lyrical expression, BEBORN BETON motivate the fight rather than the resignation by calling for the revolution rather than just wondering where it is…
---
'Darkness Falls Again' is released on 17th March 2023 by Dependent Records as a 48-page artbook with bonus CD, digisleeve CD, black vinyl LP and limited edition white vinyl LP as well as on the usual digital platforms, pre-order via http://lnk.spkr.media/beborn-beton-darkness

https://www.facebook.com/bebornbeton
https://www.instagram.com/bebornbeton/
https://en.dependent.de/en/Artists/Beborn-Beton/
---
Text by Chi Ming Lai
Photo by Chris Ruiz
14th March 2023