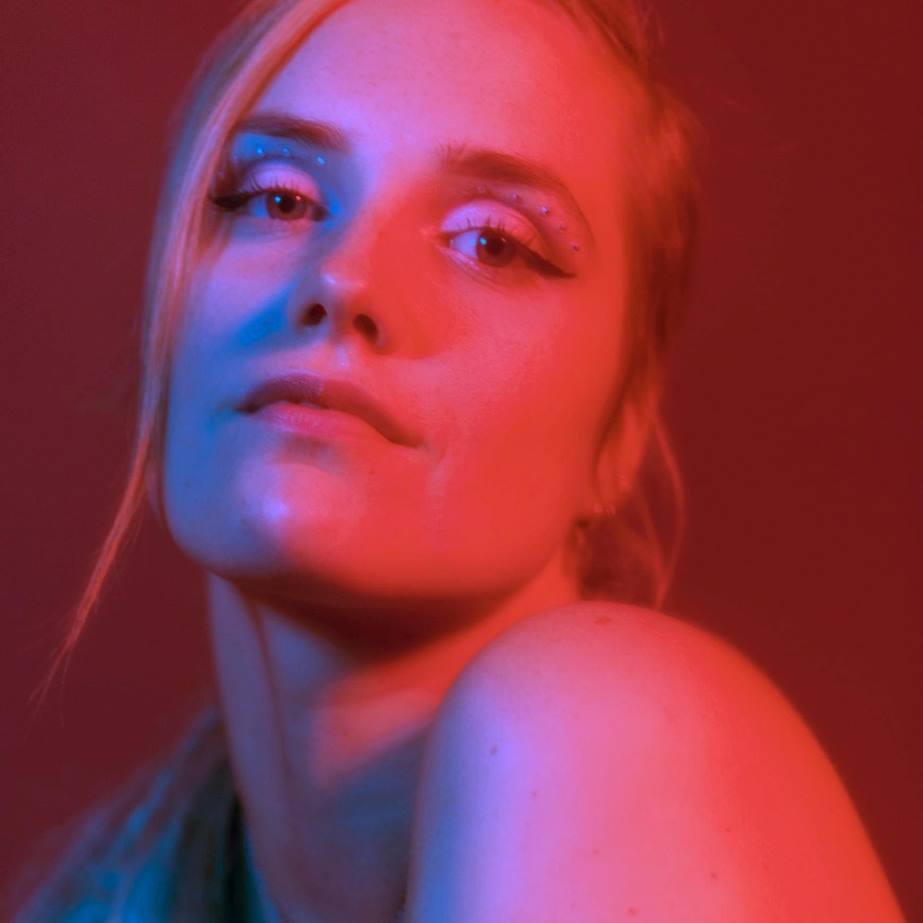 Hanna Rua is a potential new star in the making. Her bright demeanour and morning sun are just the tonic right now to overcome life's various curveballs.
Debuting with the positive pop narrative of 'Don't Cut Your Angels', it was catchy and joyous in the way it hit all manner of scales.
But with her debut EP 'Light Up Your Dark' released on Aztec Records, within the infectious innocence and messages of motivation, the Brighton-based Swedish songstress displayed some of her more introspective possibilities on the brilliant title song.
Hanna Rua kindly stopped by for a quick chat with ELECTRICITYCLUB.CO.UK about opening herself to all sorts of directions, embracing electronic pop and going disco…
How did you become to be captivated by electronic-based pop, as opposed to R'n'B or rock?
I have always been into pop music, growing up there was a lot of ABBA (which there still is), Spice Girls, Aqua and Kelly Clarkson. I'm not pretentious when it comes to music, I enjoy it when it's not too difficult, songs with catchy clear melodies that you can easily sing along to, it can be both an emotional ballad or a happy dance song, as long as I can sing along I'm happy.
It wasn't until I met my co-writer and producer Sam Martin that I started doing synthpop. Sam was experimenting with 80s inspired synth music and I co-wrote a song with him just for fun. Our collaboration worked so well and I liked the genre, it was nostalgic and fun. I felt like it allowed me to be playful and imaginative with the lyrics and vocals and that I could be a bit cheesy and theatrical, which I love. We decided to keep writing together and stick to this style, and that's how the EP became to be.
Did you have a more traditional music background?
I've always been a lot of pop, Disney and musicals. When I started the music program at the gymnasium / upper second school at 16 and I had my first vocal lessons, I was mostly focused on musicals and pop ballads. Back then, my plan was to either become a Broadway star, a singer for Disney movies, or the next "Celine Dion" and sing heartfelt power ballads. Now the main focus for me is to just make great music that I myself would listen do, and songs that are fun for me to sing.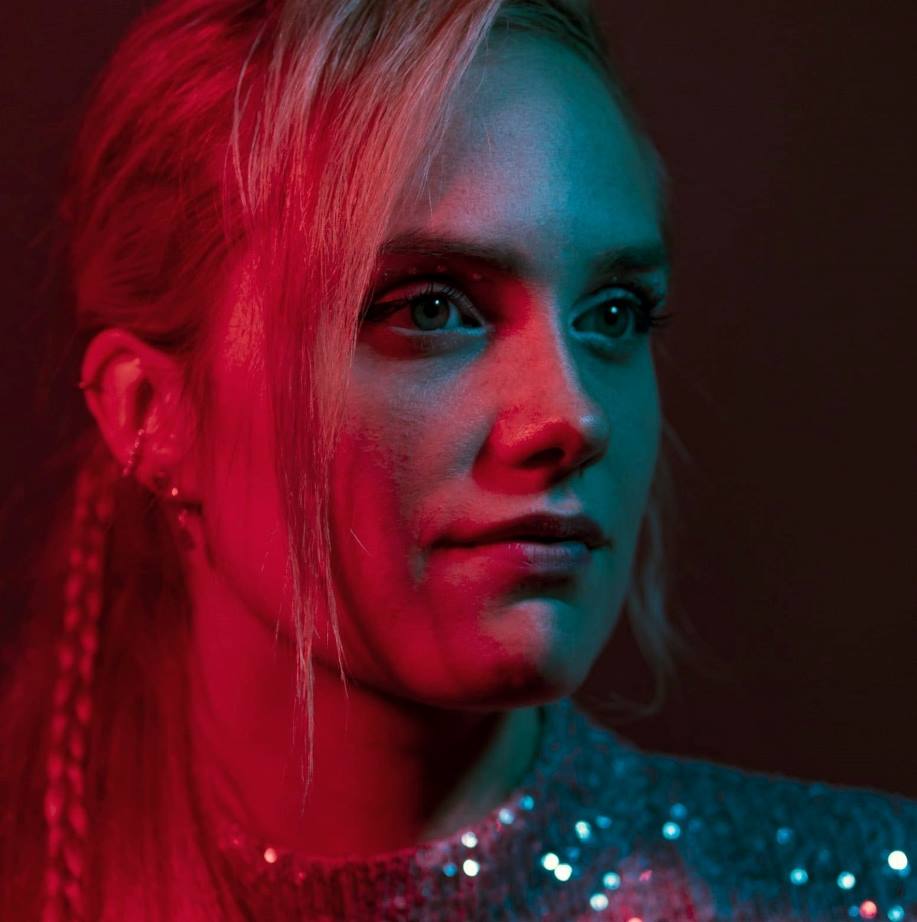 'Don't Cut Your Angels' was a fantastic first single, how did that come together lyrically and musically?
Thank you! Sam sent me a rough instrumental backing track of the song for me to write something for. I liked the melody and the synth lines so I gave it a try and came up with a topline. Sam then helped me polish the lyrics. I recorded the vocals in Sweden in my old room with my home studio equipment, Sam was guiding me on how to record the vocals properly. I then sent him the vocal stems and he put it together in Brighton.
How would you describe your creative dynamic with Sam Martin?
I think we complement each other well. My strength is to write toplines, and Sam is brilliant at creating soundscapes, melodies and arranging songs, he's also good with lyrics. There's been times when I've doubted myself and my abilities and Sam has been a great support in those times, he's pushed me to believe in myself, to not listen to the gremlins in my head, and to also challenge myself vocally and sing in ways I'm not used to.
We actually wrote all our songs remotely. It was during the pandemic and Sam was in Brighton and I in Sweden. It was tricky but since we work the way we do (he sent me backing tracks for me to write to), it worked well for us.
Talking of Martins, what do you think of the more synthpop based material that Max Martin (with Oscar Holter of NECRO FACILITY) is doing with THE WEEKND?
I love THE WEEKND's synth album, especially 'Blinding Lights' and 'In Your Eyes'. This album is actually something that Sam and I used as inspiration for the EP.
There was some confusion initially about what artist moniker to use? Was this prompted by the need for an online presence in the modern music world?
Hanna was just too generic, there were too many artists with that name which would make it hard for people to find me, and I felt it wasn't exciting enough. Hanna is my real name and I wanted to have an artist name that would separate my personal self from my artist self. Therefore I added the Rua.
How have you been handling the social media attention you have received since 'Don't Cut Your Angels'?
I was pleasantly surprised that so many seemed to love 'DCYA'. Radio stations were playing it, it got great reviews from music blogs and friends and family were loving it as well. It was humbling and touching. However, it's been harder than I thought it would be to spread the song further, maybe I had hoped that the song would get a "life on its own" and just magically spread. I think it's a great song that deserves attention, so I'm still hoping for that big break.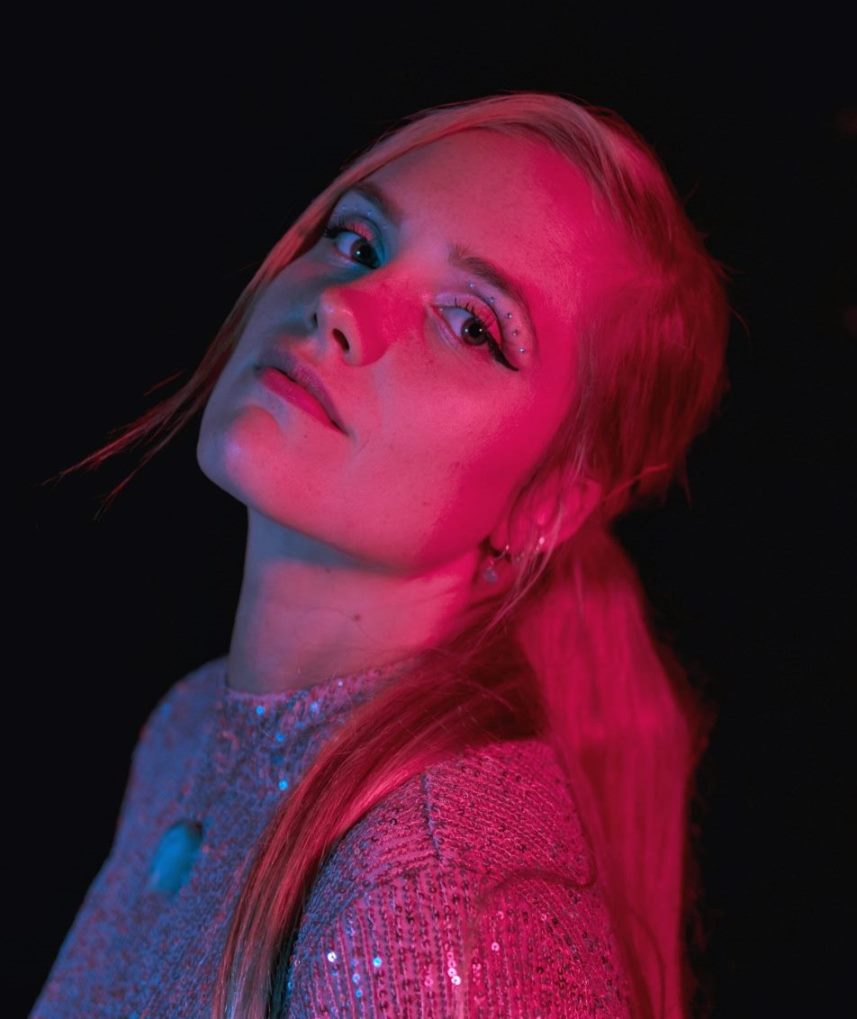 'Tears On Your Pillow', a song about unfulfilled dreams and encourages the listener to "get up again", do you write from a personal perspective or in a narrative?
Like with almost all of the other songs for this EP, this song is about finding the light in the dark. I have written it from a narrative more than from my own experiences. I of course have days where I struggle like any other person, but I'm in general a joyful person with a positive outlook on life.
I think I have my spirituality to thank for that. I believe that we're all souls living a temporary human life and when we die we just go somewhere else, we never actually truly die. I believe that things happen for a reason, good and bad, and that on a grand scale – all is well. This is what I've tried to communicate through these songs.
'Hear Me Now' is airy angelic pop which allows you to project a scaling vocal style, how big is your range and what do you consider in the studio when deciding how best you use your voice?
I have a wide range, I can sing alto, mezzo soprano and soprano, but I am most comfortable in the middle. The songs in this EP are quite up there though, so I've had to push my vocals more than I'm used to in order to reach the higher notes, it's been challenging but worth it. 'Don't Cut Your Angels' were initially in a lower key but it sounded much better higher, it made it sound brighter and more energetic.
Your debut EP 'Light Up The Dark' features a wonderful title track that recalls 'Cynisk' by Swedish veterans LUSTANS LAKEJER, are you familiar with their work or is this "unga moderna" something you would prefer to leave with your parents' generation?
I've heard of them, but am not familiar with their music. I listened to 'Cynisk' now and you're right, it does have similarities to 'Light Up Your Dark'. 'LUYD' is an unusually dark song to be coming from me, but I think it's nice to show some variation, even though I personally prefer the happy songs. And LUSTANS LAKEJER, I think I'd rather leave it with my parents 😉
You made an online video of you singing ABBA's 'Don't Shut Me Down', what did you think of the return of Agnetha, Björn & Benny and Anni-Frid? Are you intending to see the ABBA-tars 'Voyage' show?
ABBA is my favourite band and I loved that they put out another album and was eager to hear it. I am not that eager to see the show though, maybe I will sound a bit old-fashioned but I like my artists to be present on stage, digital avatars scare me a little to be honest. If only I could have gone back in time and see ABBA in their heyday, that'd be something.
What is next for you? Are you intending to perform live at all?
I am currently working on new songs with a writer and producer called Villemann, and we're going a slightly different direction. We're making funky disco music, dance floor songs. I love dancing and I love disco music (the more strings the better) so this is something I think was bound to happen sooner or later.
With my EP 'Light Up Your Dark', I wanted to encourage people to think positively, now I just want to make people dance and not think at all! I am putting together a live show at the moment and I already have two gigs booked for this autumn, location and date will be announced soon…
---
ELECTRICITYCLUB.CO.UK gives its warmest thanks to Hanna Rua
Special thanks to John Feltham at Aztec Records
'Light Up Your Dark' is released as a digital EP by Aztec Records, available via https://hannaruamusic.bandcamp.com/releases
https://www.facebook.com/hannaruamusic
https://twitter.com/Hannaruamusic
https://www.instagram.com/hannaruamusic/
https://open.spotify.com/album/3ZcifuP5TRKg3YRPec3fwz
---
Text and Interview by Chi Ming Lai
20th September 2022