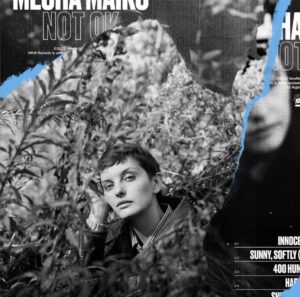 Toronto-based synthy songstress Hayley Stewart is back as MECHA MAIKO with her third long player 'NOT OK'. Conceived in a rural retreat away from civilisation on her synthpop farm before being finished in the big city with engineer and producer Jack Marko, the various social-political flashpoints that emerged during the worldwide pandemic such as Black Lives Matter, misogyny, fake news, corruption and global warming shape the themes of 'NOT OK'.
Hayley Stewart first became known as a member of DEAD ASTRONAUTS with Jared Nickerson, appearing on the albums 'Constellations' and 'Arms Of Night'.
But she found herself a solo creative outlet as the Japanese inspired MECHA MAIKO; the resulting 2018 debut record 'Mad But Soft' was a collection of sweet dreamy synthpop and featured 'Cold', a collaboration with fellow Canadian Dana Jean Phoenix. The interim 'Okiya' EP from 2019 stated greater ambitions and demonstrated that Stewart was already standing apart from many of the acts who she appeared with on 'The Rise Of The Synths' documentary in her uninhibited experimental approach.
This was all swiftly cemented by the marvellous second album 'Let's!'; its opening track 'Apathy' saw a quirky amalgam of swing, techno and Far Eastern influences which seemed ridiculous on paper but proved to be magnificent in practice. Also from 'Let's!', 'Phones' was a Eurocentric club friendly offering that presented MECHA MAIKO's answer to 'Rhythm Is A Dancer' and in hindsight, was a sign of things to come.
The MECHA MAIKO Bento box continues its care-free sonic development on 'NOT OK' which sees a greater influx of dance rhythms acting as the backbone to the catchy imaginative electronica. Opener 'Innocent' starts sedately but spacey pulsations and otherworldly detunings provide a Sci-Fi setting for Stewart's pretty vocals. Feeling the force of some mighty electro, 'Sunny, Softly (I Feel Love)' throws in the iconic throb from the Giorgio Moroder produced Donna Summer hit for a glorious beat driven statement enhanced by an angelic delivery.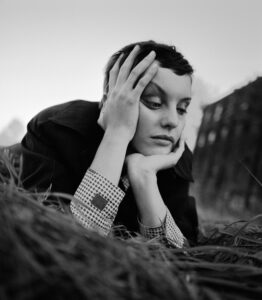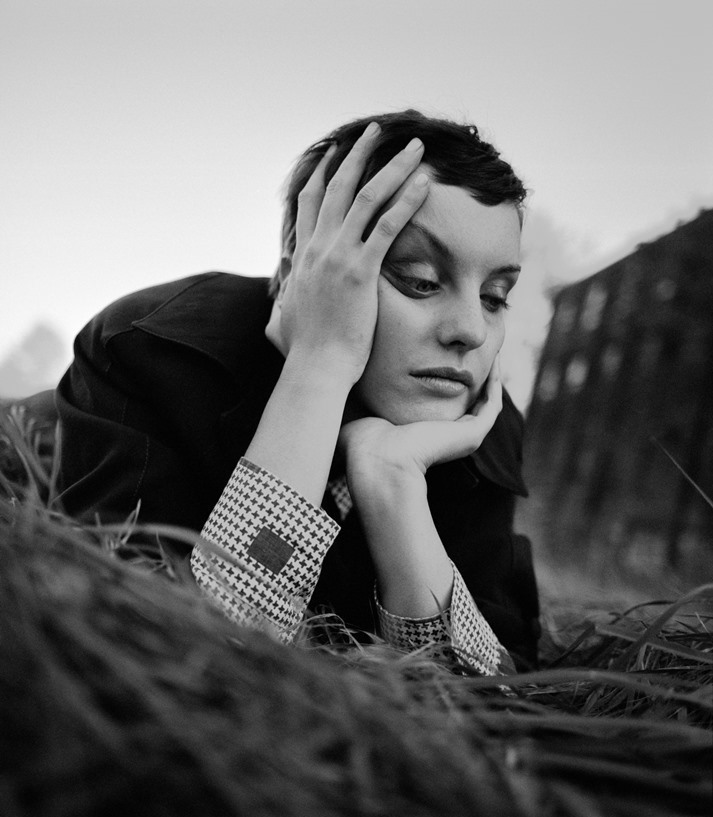 The thumping '400 Humans' thrusts the agenda further to the point that it is almost EBM before it threatens to do even stranger things and morph into 'Running Up That Hill'. Meanwhile 'Hard' does as the title suggests with Stewart treating the listener to her high-pitched warble as she enunciates over pentatonic interventions and a frantic rhythmic construction.
'Shut It Down' takes its lead from more house-driven forms but also adds an oriental twist while as an observation of those youngsters "born under the bus", 'The Kids' is an attack on the spectre of the far right while utilising the charm of tinny drum machines in its trip to Detroit with some sparkling keyboard work and enticing synthesizer drama.
The industrial disco of 'Webs' uses metallic textures and compressed snare snaps over a pattern of repetition that echoes early HEAVEN 17 and DEPECHE MODE so as a result, comes over like Philadelphian synth girl Catherine Moan. At a moderate pace with something more musically introspective, 'Broken Tongue' adopts various drones but is still hauntingly melodic and addictively squelchy, building and cleverly altering into different aesthetic layers as it progresses to its conclusion.
Possibly the darkest track on the album, 'Name Power' offers buzz 'n' grit in a call-to-action that alters in tempo at various stages to suit. With shades of Kelli Ali, the sombre doom syncopation of 'NOT OK' is a worthy title track with cascading arpeggios, penetrative synthbass and an incessant beat to accompany a passionate message that "IT'S NOT OK".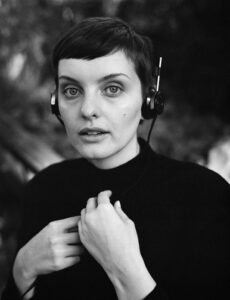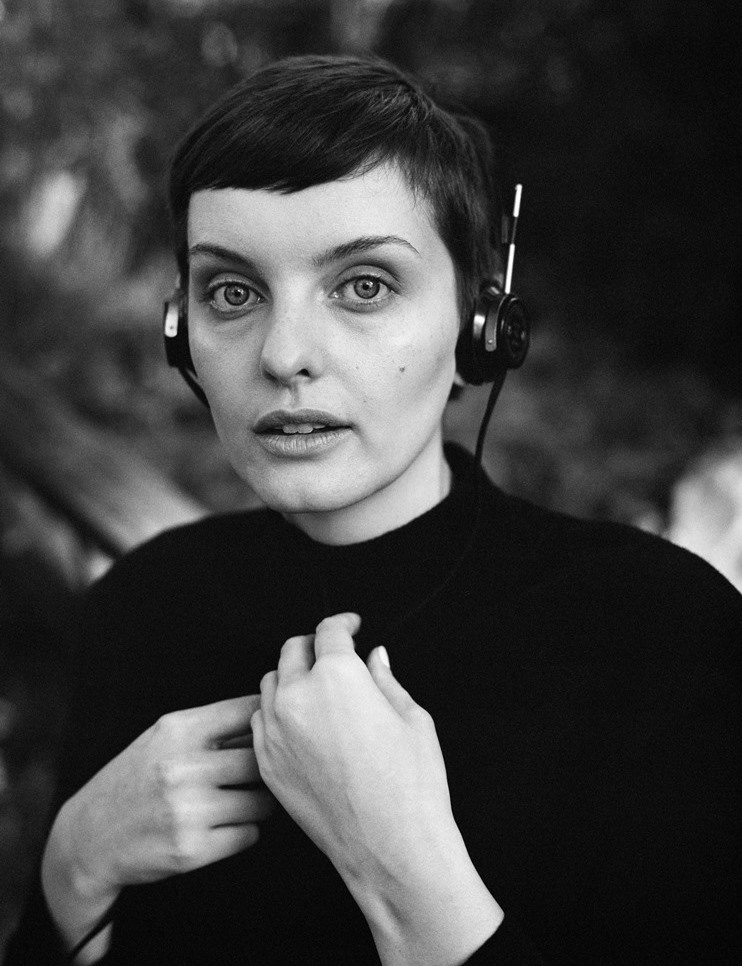 While the programme is traditionally concluded, a bonus track appears in a move off concept due to it being about 'Just Some Guy'; speedy synthetic drum mantras and HI-NRG digital claps accompany the absorbing machine disco to provide the +1, like a B-side stuck onto the space left on one side of a C90 tape after recording the album.
While earlier MECHA MAIKO works may have had a charming naivety, a more worldly lyrical maturity has enveloped while not losing the sense of fun in the instrumentation. This ensures that the message can get through and be appreciated on a number of levels. As OMD proved in the past and as outlined in a Charlie Brown meme "…beautiful melodies telling me terrible things" is a highly impactful approach.
'NOT OK' is a fine collection of dance-friendly avant pop; as our heroine herself said: "Hopefully it can validate some of the feelings and frustrations that others have been grappling with, and to serve as a reminder that we don't have to accept things as they are"
---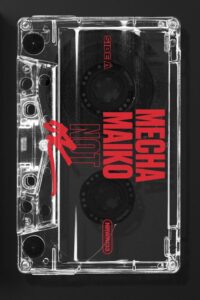 'NOT OK' is released by New Retro Wave, available as a white / black coloured vinyl, CD, cassette, Minidisc and download from https://newretrowave.bandcamp.com/album/not-ok
https://www.facebook.com/mechamaiko/
https://twitter.com/mechamaiko
https://www.instagram.com/mechamaiko/
https://soundcloud.com/mecha-maiko
https://open.spotify.com/album/2ghVQRu4Wn1cS2FccPzZWQ
---
Text by Chi Ming Lai
Photos by Zackery Hobler
17th September 2022