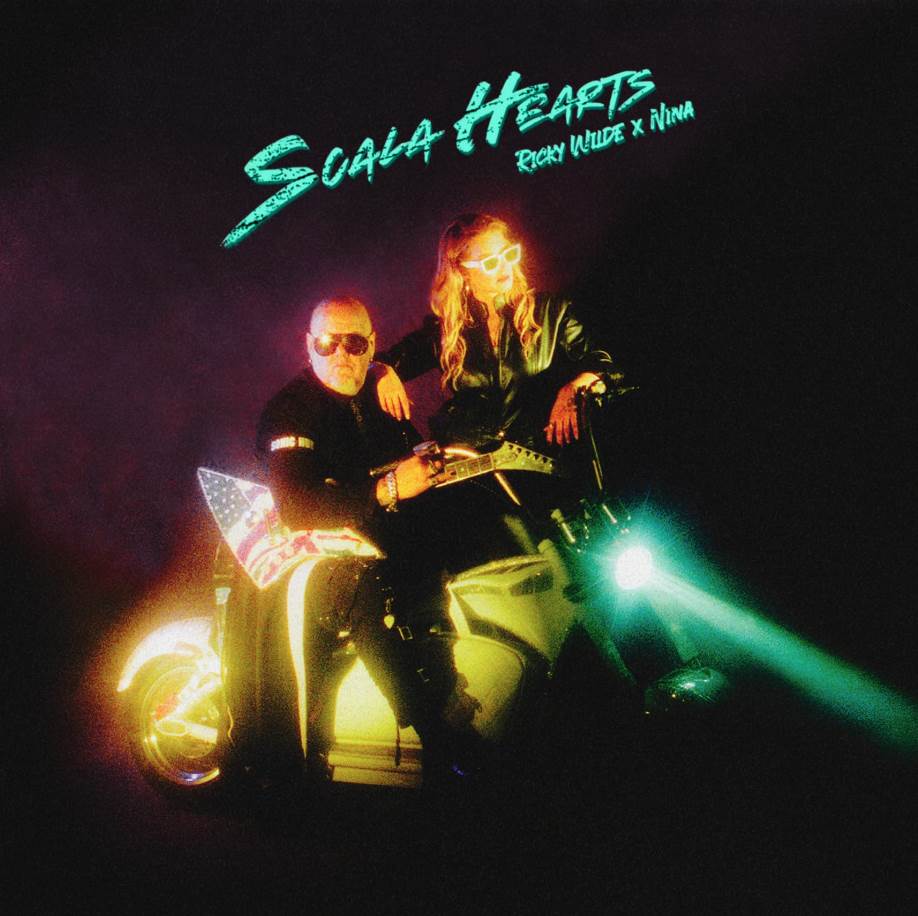 Ricky Wilde is the musical veteran who was first touted for boyhood stardom in 1972 but saw his future in the studio behind the scenes as a songwriter and producer, playing key role in his sister Kim's international hits such as 'Kids In America', 'Cambodia' and 'You Came'. Nina is "The Queen of Synthwave" whose single 'My Mistake' became part of a 2015 European Mercedes-Benz advertising campaign while she also has two solo albums 'Sleepwalking' and 'Synthian' to her name, along with a recent collaboration with Kid Moxie released on the prestigious Italians Do It Better label.
What originally started as a selection of songs intended for Nina's third album became a joint artist collaboration with the pair standing centre stage together as Ricky Wilde x Nina. 'Scala Hearts' is the end result and is so named as the pair met first met at the same named former cinema in London when they independently went to see THE MIDNIGHT in 2019.
Despite the generational divide and both being natural introverts, they found common ground creatively and almost immediately collaborated on two tracks for Nina's second album 'Synthian'. With their collaboration 'Runaway' being a highlight from that long player, the prospect of further work between the two has always been eagerly anticipated.
Opening 'Scala Hearts', 'Videotheque' was the coolest of the quartet of Trevor Horn productions for DOLLAR in 1982 and whereas the original was cinematic disco lento, Ricky and Nina's new version is toughened up for the 21st Century with the guitars adding bite without being obtrusive to the groove.
'Causeway' is so named after the Idaho-based dreamwave duo CAUSEWAY who inspired it; an emotive slice of dreamwave with Nina's vocal taking centre stage with complimentary harmonies from Ricky, the contrast of pan pipes and shoegaze provides an unusual but effective soundscape. Meanwhile with a catchy rhythmic swing, the sun-kissed 'LA Dreamers' is like DOLLAR fronting TEARS FOR FEARS in a PENSOCOLA MIST with Ricky Wilde doing a fine impression of Ollie Wride.
Held down initially by an enticing arpeggio and soprano voices, as Nina erupts into an operatic sorrow on 'Fade Me Out' where the kitchen sink is thrown for with synth solos, gothic choirs and percussive breaks galore. Other aspects lodge into the psyche such as Ricky Wilde's recurring "take me in, take me out" phrase and even the surprise of BEATLES vocal influences.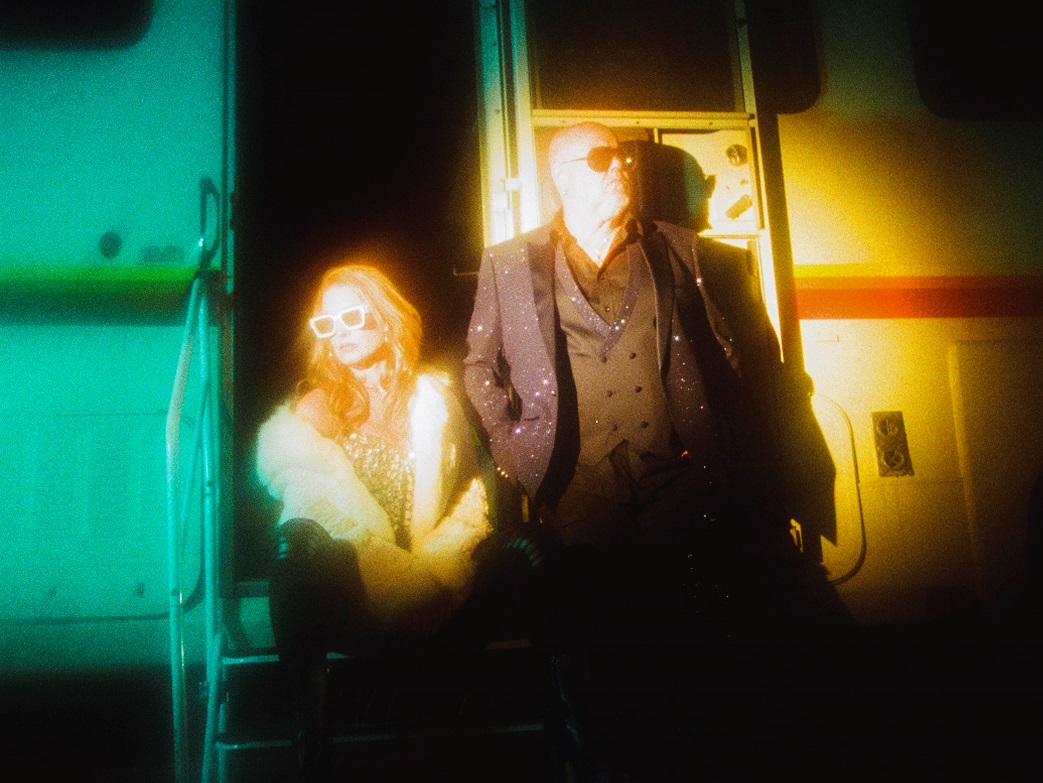 A very personal song about family conflicts, 'Living In Sin' sees Ricky Wilde take the lead on some growly anthemic artpop before declaring "I'M GLAD THAT IT'S OVER" while Nina interjects sternly like Suzanne Freytag of PROPAGANDA that it's "business as usual".
The previously released 'Gold Heart' was a Nina solo single configured as a dark widescreen ballad but the redux which was the sourced from the original demo is better; rousing pop in the manner of SIMPLE MINDS 'Don't You Forget About Me' from 'The Breakfast Club' soundtrack, there is even a sneaky TEARS FOR FEARS reference and yes, it does sound like Kim Wilde 😉
Airy and melodic, 'Night & Day' is not shy of its sprightly OMD synthfluence, while the confessional ballad 'Fighter' builds to a tribal climax as a song about bravery that wouldn't be out of place in a theatre production.
Closing with 'Lovers On A Beach', a fabulous cover of the Italo flavoured Kim Wilde B-side to 'The Second Time', the throbbing end result is Nina sounding sexier than ever before. With sharp spikey edges boosting the trancey template, Ricky provides a superb extended end section that pays homage to Giorgio Moroder in the best way possible.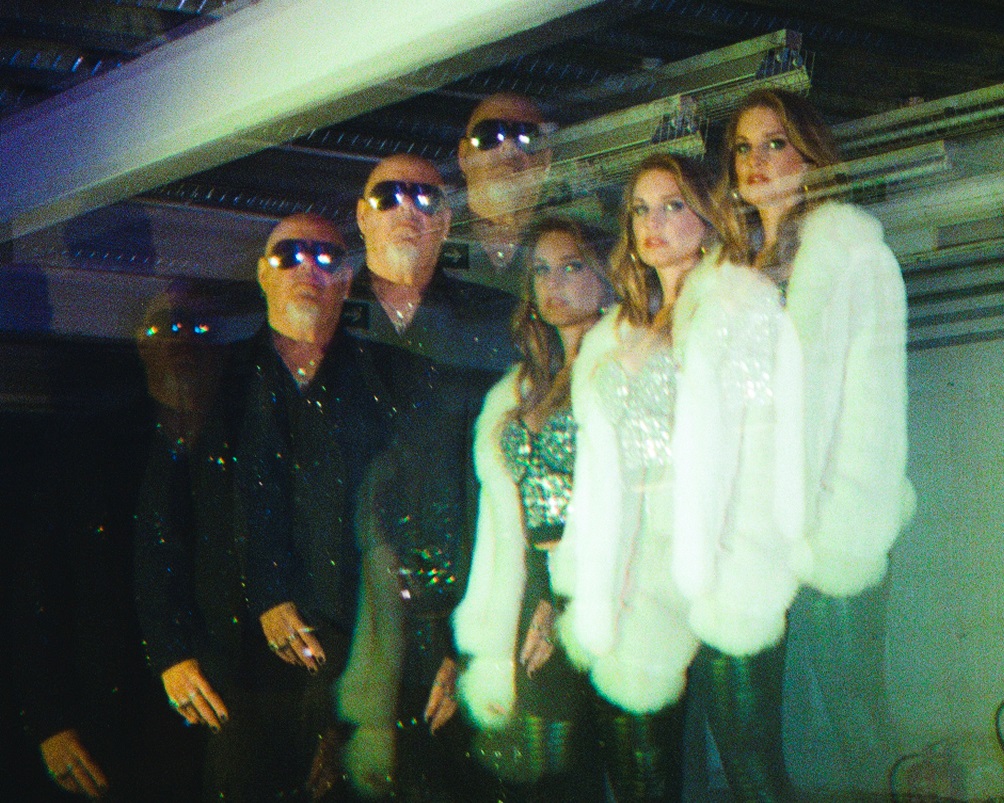 With classic pop references and a modern sheen, Ricky Wilde's production on 'Scala Hearts' has an epic presence and but then, this is the man who made 'Kids In America' at the age of 19 we are talking about here. An admirer of early Synth Britannia and a synthwave enthusiast, this is the type of record Ricky has wanted to make for a few years but hasn't been able to with Kim, so Nina has been the muse to provide that creative drive.
A very good immediate electronic pop record with plenty of hooks and subtle artiness, 'Scala Hearts' is without doubt the best long player that Nina has been part of and is leagues above most of the synthwave labelled stuff that's been around and getting traction. This is a musical meeting of minds has the potential to appeal to a lot of people with the credibility to match, so let's hope they do another one 🙂
---
'Scala Hearts' is released by New Retro Wave on 29 September 2023 via the usual online platforms at https://ninanrickywilde.lnk.to/ScalaHearts
Coloured vinyl LP and cassette editions available from https://newretrowave.bandcamp.com/album/scala-hearts
https://twitter.com/Wildericky
https://www.instagram.com/rickywildeofficial/
https://www.iloveninamusic.com/
https://www.facebook.com/iloveninamusic
https://twitter.com/iloveninamusic
https://www.instagram.com/ninasounduk/
---
Text by Chi Ming Lai
Photos by Say Goodnight Films
27 September 2023, updated 29 September 2023