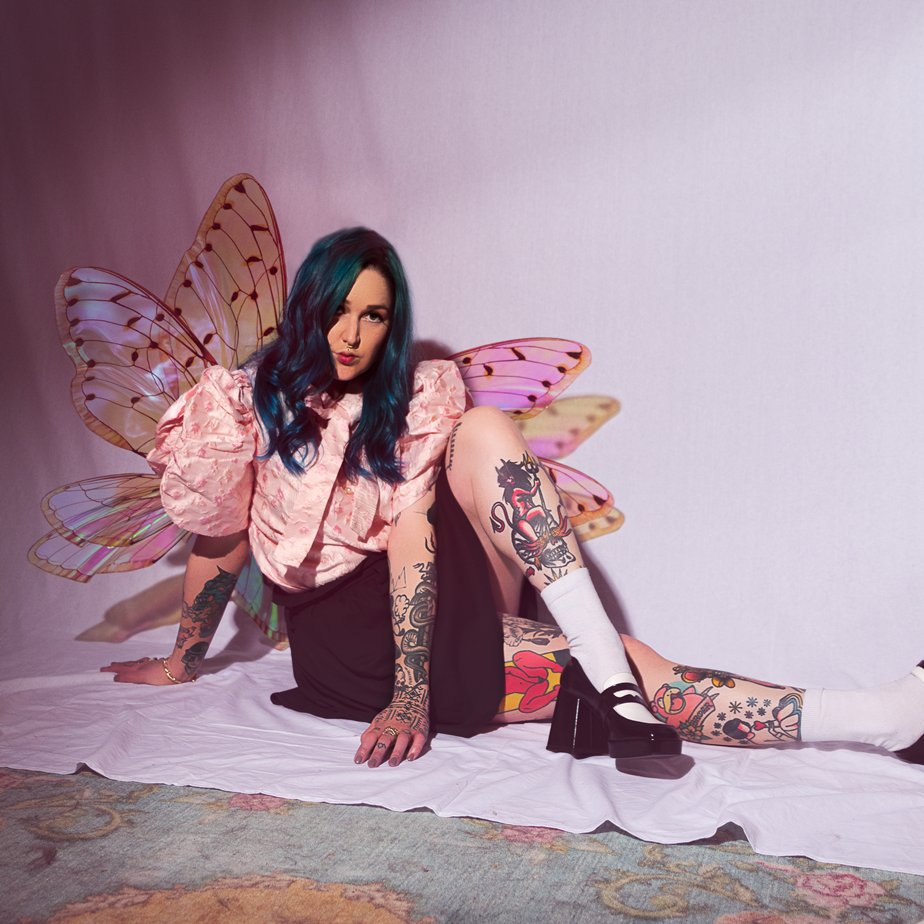 Dutch producer Alina Valentina began her career in 2020 with 'L'Ascenseur', a split release with Dim Garden which contained four of her instrumental tracks.
Although song based, the first full length Alina Valentina album 'Works & Days' was more Cosey Fanni Tutti than comfy synth, with a darkwave air akin to reverberant French duo MINUIT MACHINE.
But after the heavy disposition of 'Works & Days' with it fatalistic disposition, the swift follow-up 'Life Is Like A Fairytale' allows some light in but the occasional lyrical misanthropy still looms.
Self-produced in her home studio with a MicroKorg and Moog Grandmother on stand-by, it is the machinery of yesteryear like the Korg MS20, Korg Poly 800 and Roland TR808 that take their place on 'Life Is Like A Fairytale', while literally tattooed on her right hand, the Roland Juno 60 appears prominently.
Like a strident Europop anthem, 'Once Upon A Timeline' acts as the opening statement of a more optimistic if bittersweet album compared to 'Work & Days' with synths and vocoder flourishes to accompany Alina's authentic vocoder delivery as she loses track of time.
With a percussive lilt and fuzzy vintage keys, 'Lost Fellowship' could be LADYTRON circa '604' with the confession that "we are drifting apart" while shaped by an octave round and bubbling arpeggios, the NEW ORDER inspired 'Queen Of The Darkness' presents a resigned ice maiden declaration to counter misconceptions.
Doing away with any brightness, 'Mystery' is more sombre and acts as a bridge from 'Work & Days', as does 'Fairytale' where Alina declares "I wish I knew the spell…" while 'Forgotten Land' sees the F-expletives that coloured her solo debut reappear!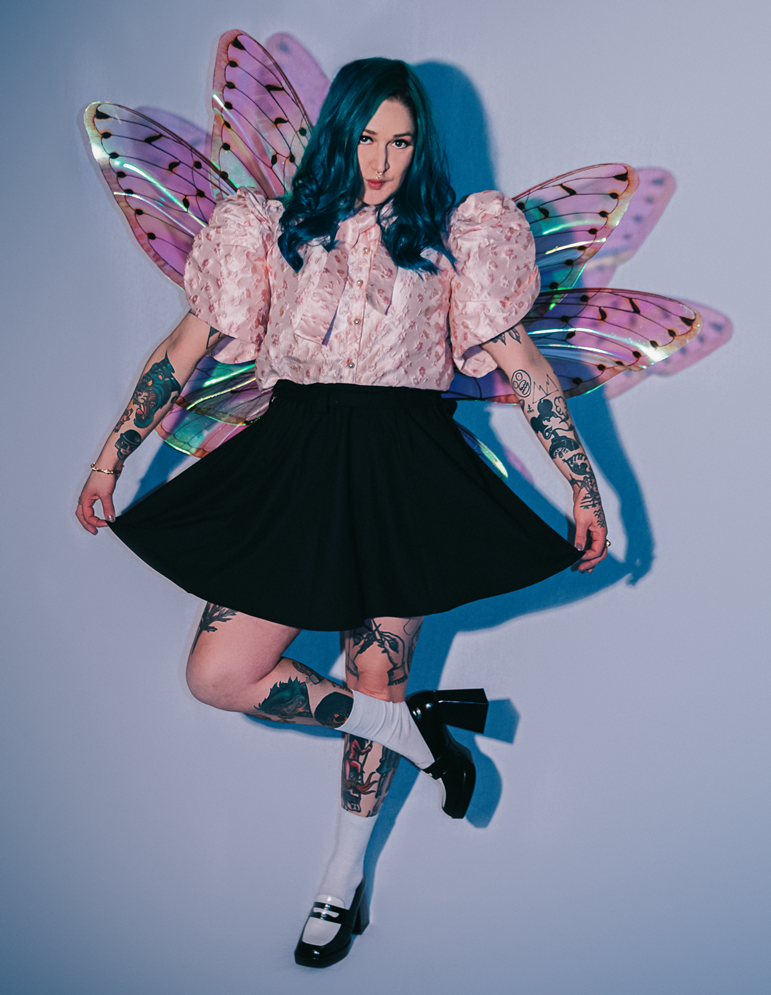 But the semi-joyous approach returns on 'Magic', a superb Italo-flavoured number that playfully parties away and morphs into Jean-Michel Jarre towards its climax.
Now is there a 'Happily Ever After'? This album closer provides some downbeat reflection on the good times and bad times with wonderfully raw synth interventions and minimal guitar to compliment the mood. Providing a more open entry point to Alina Valentina's detached electro noir universe, 'Life Is Like A Fairytale' improves on its predecessor.
As the world opens up again, will she head towards a full Italo blow-out next time? Watch this space!
---
'Life Is Like A Fairytale' is available from https://alinavalentina.bandcamp.com/album/life-is-like-a-fairytale
Alina Valentina opens for HEAVEN 17 at Poppodium Boerderij in Zoetermeer on 30th March 2022
https://twitter.com/AlinaValentina_
https://www.instagram.com/alinavalentinaja/
---
Text by Chi Ming Lai
Photos by Janice Renee
25th February 2022