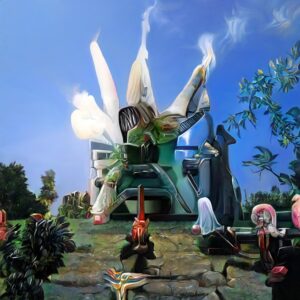 When RÖYKSOPP released their most recent long playing opus 'The Inevitable End' in 2014, it was said to be their final album. Featuring the voices of Susanne Sundfør, Robyn, Jamie Irrepressible and Ryan James, it made a fine farewell.
But after various singles, archive releases and soundtrack commissions, Svein Berge and Torbjørn Brundtland have returned with some 'Profound Mysteries'; the duo said: "As human beings, what we don't know vastly overshadows what we do know. As teenagers, we would discuss our own fascination and preoccupation with the infinite and the impossible – the most profound mysteries of life."
As a result, 'Profound Mysteries is an ambitious mix of music and conceptual art with all the tracks accompanied by bespoke visuals, each directed by a contemporary creative talent.
With solemn piano and stark strings, the ambient '(Nothing But) Ashes…' begins the album with a noirish incidental theme. More immediate though is the following instrumental 'The Ladder' which swirls sedately while minimal guitar provides some melody before the arrangement builds into something more synthy and squelchy.
But 'Profound Mysteries' starts proper with the delicious 'Impossible' featuring Alison Goldfrapp, a mighty avant disco excursion that is both seductive and functional. As the uplifting high soprano middle eight leads into a drifting intergalactic twist, it can be rightly considered one of the songs of 2022.
Another lady boasting a high soprano, Beki Mari leads 'This Time, This Place…' from its militaristic beginnings to a propulsive if spikey club tune stretching to nearly eight minutes. Utilising the more contralto talents of Pixx, 'How The Flowers Grow' is much moodier and cerebral.
'If You Want Me' sees the return of Susanne Sundfør who very much became an intentional star on the back of her RÖYKSOPP collaborations which began with a cover of the DEPECHE MODE B-side 'Ice Machine'. It is a glorious cinematic ballad centred around the magnificently emotive vocals of the Norwegian songstress and wouldn't sound out of place in any Scandinavian love story. With another soprano salvo, it acts as a reminder as to why the rest of Europe fell in love with her when she released the 'Ten Love Songs' album in 2015.
Continuing that higher range vocal aesthetic, 'There, Beyond The Trees' makes use of a soprano vocal sample as well as RÖYKSOPP's own voices with a stuttering percussive backbone to throw off the scent. Still stuttering but in a more punchy uptempo fashion, one-time Norwegian 'Pop Idol' contestant Astrid S brings an airy Scandipop flavour to 'Breathe'. Meanwhile 'The Mourning Sun' with Susanne Sundfør can only be described as a haunting electronic requiem before a computer vox humana gives instructions to 'Press «R»' to continue.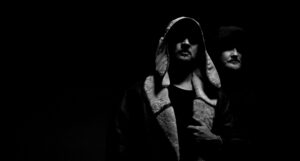 With its focus on wondrous female vocals and particularly angelic ones, 'Profound Mysteries' evokes something of a profound elegiac quality.
Although quite different, it is a worthy successor to 'The Inevitable End' that will be savoured.
---
'Profound Mysteries' is available as a CD, cassette and digital formats
https://www.facebook.com/Royksopp
https://www.instagram.com/royksopp/
---
Text by Chi Ming Lai
Photo by Stian Andersen
28th April 2022