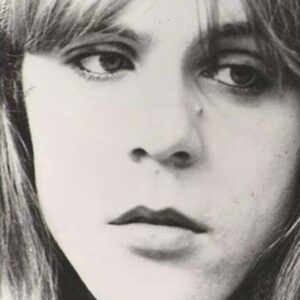 The German electronic music legend Klaus Schulze has sadly passed away at the age of 74 after a long illness.
Despite this, his passing was unexpected as Schulze was set to release a new album 'Deus Arrakis' this summer on SPV. He had collaborated with Hans Zimmer on 'Grains of Sand' aka 'Herbert' for the end credits of the new 'Dune' 2021 film adaptation directed by Denis Villeneuve.
Trained as a classic guitarist, Schulze took up the drums and was a member of TANGERINE DEAM and ASH RA TEMPEL, remaining with them for only their debut albums.
Disillusioned with both drums and guitars, he embarked on a solo career using keyboards and electronics, simply because it would take him on a creative journey into the unknown. Coinciding with the advent of synthesizers and sequencers to free him from the constraints of a conventional band where the discussions that went on were often longer than any music being played, his own improvised compositions lasting for almost half an hour at a time were the antithesis of modern pop songs and more akin to his musical hero Richard Wagner.
Schulze saw synthesizers as an opportunity to develop original tone colours and saw little point in using them to imitate real instruments like trumpets as Keith Emerson had done, reasoning that if he wanted to have the sound of an orchestra, he would then use one. He even occasionally donned a full face helmet for live appearances in the days when DAFT PUNK were still in short trousers!
Whenever cultural commentators talk about vintage synthesizers stacked up like telephone exchanges in the formative years of electronic music, Klaus Schulze is likely to be one of the key figures they are referring to. Unlike his contemporaries, Schulze had a playful approach with a physical element that encompassed a minimalist groove, a legacy of his earlier explorations as a drummer. During his concerts where he usually performed new material, he would sit crossed legged in front of his complex with his back to the audience while the cosmic trance-like soundscapes poured out.
His 1972 debut solo album 'Irrlicht' had been organ driven but its follow-up 'Cyborg' brought an EMS VCS3 into the armoury. Acquiring an ARP Odyssey, ARP 2600 and assorted Crumar keyboards, the wider breakthrough came with 1975's 'Timewind' which was released internationally via Virgin Records and its associated imprint Caroline.
Winning the prestigious Grand Prix Du Disque International in France, the success of 'Timewind' allowed Schulze to up-the-ante with the purchase of a Moog IIIP modular system and the opportunity to record 1976's 'Moondawn' in a multi-track studio having used just two-track equipment previously; the album was also notable for featuring Harald Grosskopf on drums with the union sparking the WALLENSTEIN sticksman's own interest in synthesizers to record his acclaimed 1980 solo debut 'Synthesist'.
Schulze was by now well into what many consider his imperial phase and adding PPG modules to his set-up, released his wintery 1977 masterpiece 'Mirage' on Island Records, supported by two lavish concerts at the London Planetarium and planting the seed for New Age in the process.
Harald Grosskopf rejoined Schulze for the ambitious 1978 double opus 'X' which also incorporated strings in a record comprising of "Six Musical Biographies" in honour of figures such as philosopher Friedrich Nietzsche, King Ludwig II of Bavaria, composer Friedemann Bach and 'Dune' author Frank Herbert. Interest in the latter was developed further on an actual album called 'Dune' featuring Arthur Brown on vocals in 1979.
The next two albums 'Dig It' and 'Trancefer' saw Schulze embrace new digital technology and the Crumar GDS system while 1991's 'Beyond Recall' brought in sampling. A reunion with Manuel Göttsching of ASH RA TEMPEL came on the appropriately titled 'Return Of The Tempel' on 1995's 'In Blue'. Then released in 1996 on the Eye Of The Storm label founded by the production team behind SNAP!, 'Are You Sequenced?' saw Schulze venture into dance music in his own inimitable way with perceptively shorter pieces – "My style of music is always the same" Schulze once said, "but the expression is different with each piece…"
With almost as many live documents as studio recordings, soundtracks, classical, opera and his alias Richard Wahnfried, Schulze's portfolio contained over 130 albums in many guises including collaborations such as 'The Dark Side Of The Moog' series with the late Peter Namlook and the supergroup GO with Steve Winwood, Michael Shrieve and Stomu Yamashta, as well as productions for ALPHAVILLE and DEAD CAN DANCE's Lisa Gerrard.
Schulze even made a cameo appearance in the 2001 German TV murder mystery 'Klassentreffen – Mordfall Unter Freunden' as a member of a fictional band THE WANDERING STARS performing at the school reunion, alongside KRAFTWERK's Florian Schneider on double bass and ALPHAVILLE singer Marian Gold for a cover of 'Those Were The Days'!
Literally never one to sit still, 'Deus Arrakis' was his next musical salute to Frank Herbert, remaining true to his characteristic style and dreamy sheen while remaining open to sonic experimentation. The crystal lake is somewhat emptier tonight but somewhere up there right now, Klaus Schulze is probably having one almighty synth jamming session with Florian Schneider, Edgar Froese and Peter Namlook…
---
Text by Chi Ming Lai
Photo by Guido Harari
27th April 2022