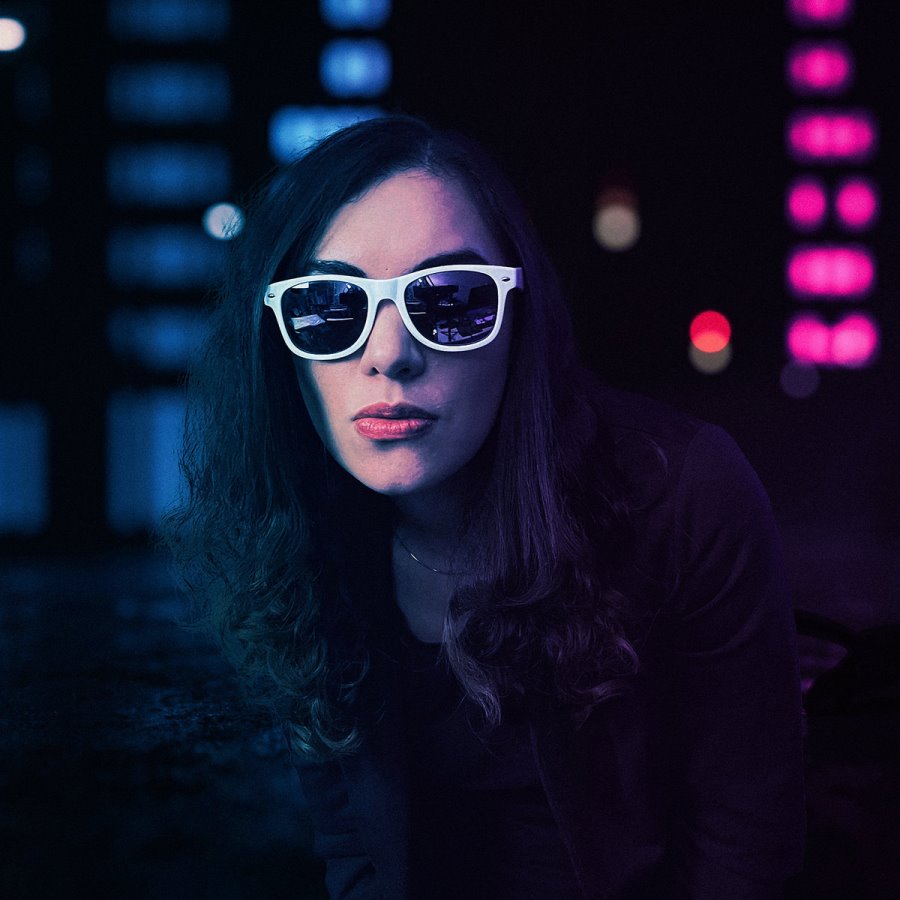 Having opened her solo account with the song-based long player 'Moving Spaces' in 2021 and an ambitious radio play presentation entitled 'Kyoto Dreams' the year after, Laura Dre enters the world of cyberpunk with 'Akari LD-01' to showcase another facet in her musical armoury.
An instrumental record featuring fast paced trancey club tracks alongside moodier mid-tempo offerings, 'Akari LD-01' is high on Sci-Fi and retro-futurism in a story that features augmented humans and androids made by the Xetashell Corporation. It imagines the sort of music that might be played in the 23rd Century underground techno clubs of Tokyo and Hong Kong with a distinct 'Blade Runner' inspired vibe looming throughout.
Laura Dre talked to ELECTRICITYCLUB.CO.UK about the making of 'Akari LD-01' as well as discussing the journey of independently producing and releasing music in today's climate.
After your first two albums were released on Outland, you have gone independent with 'Akari LD-01', how has the journey been?
Pretty good actually! 'Akari LD-01' was my 2nd Kickstarter crowdfunder and it was successful. Sure, the workload is a little higher but also the reward! Being independent, you carry a lot more responsibilities, but it also allows you to directly connect with your fans which is super important to me.
What are the pros and the cons of going it alone? Would you recommend it to other artists?
Being independent, you're in full control of everything!
Pro: You can set your own prices, the physicals and merchandise you want to offer, decide on design and you can actually earn some money. There is no "waiting until the money is recouped" unlike a record label. If you do crowdfunding and if it's successful, you will have the capital to get things into production, whether it's producing an album or getting physicals manufactured.
Con: It's a lot of work and as an artist you have to be prepared to do everything: design things yourself, placing orders with manufacturers and packing and shipping etc and most importantly: communicate regularly with your fans / backers! It's definitely not an easy task and not everyone can handle the huge amount of work associated with it. You have to be a 'beast' in order to run your own business.
How do you look back on those two quite different albums 'Moving Spaces' and 'Kyoto Dreams' which was a very ambitious undertaking for a second album?
These 2 albums are so different from 'Akari LD-01', I quite enjoy composing / producing a variety of music in different genres, since I listen to music on a broad genre spectrum.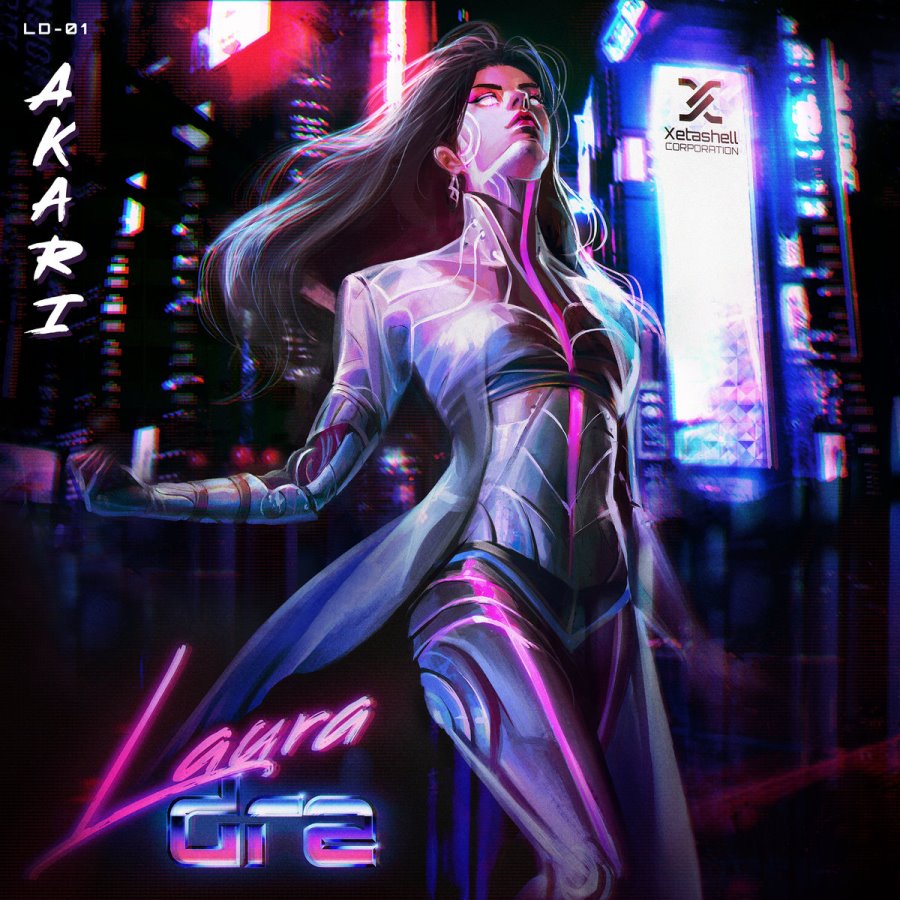 You gone all club-friendly instrumentals on 'Akari LD-01', what was the concept?
Some of the songs I wrote 5 years ago, when I played a video game called 'Mass Effect'. I also recently played 'Shadowrun Hong Kong', both games have a lot of club scenes where I loved the vibe and the music that was played, so I visualised my songs being in a game like that, which was the whole inspiration behind the album.
Was Paul Oakenfold's Perfecto imprint an influence on the sound of a track like 'Resistance'?
Oh yeah, of course I listened to his stuff back in the 90s. I'm influenced by a lot of 90s music as well growing up, especially 90s EDM that was very popular here in Germany.
You have previously covered DEPECHE MODE's 'Strangelove' and 'Habitat 5' has some chord and structural similarities, is that a coincidence?
Coincidence or perhaps signature sound, I'll let the listener decide 😉
'L1thium' had this melodic shine that is a bit distinct from some of the other tracks?
I try to incorporate as much variety as possible, which also includes the selection of synthesizers I use.
'Division 3184' has a very ominous apocalyptic mood to it…
I think this pretty much captures "the dark side of Laura Dre" haha. I'm not all happy synth-poppy or city-poppy, I like a good mix between upbeat and dark tracks.
Have you a favourite track from 'Akari LD-01'?
No favourite track, I love all of them.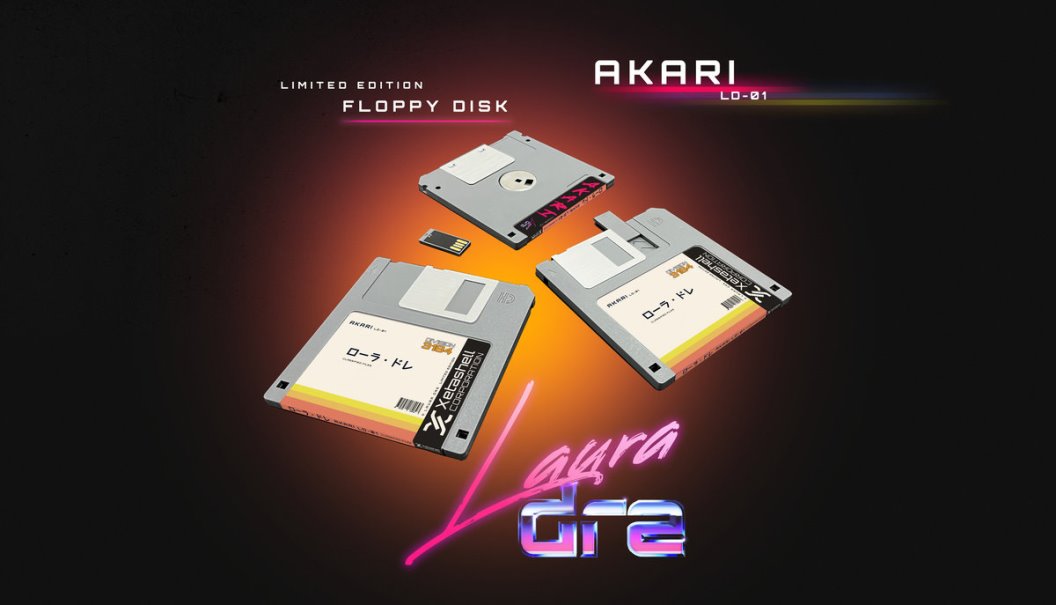 You went for some interesting physical formats for 'Akari LD-01' like the USB floppy disk?
Yes, I thought why not 🙂
Never limit yourself! Plus I found it fitting with the whole cyberpunk theme, it's retro on the outside but modern on the inside.
All the 'Akari LD-01' formats have a thoughtful tangible quality about them but do you have a favourite format from this campaign?
This is hard to answer as I've not received any physicals at this point in time, but I'm sure the whole set is going to be stunning.
You have been categorised into the "Synthwave" sub-genre but how has that worked out for you? Or has the term become far too limiting for what you do?
I actually don't care where people categorise me in, I'm more interested in who my listeners are. I see that I have a lot of followers from lots of different backgrounds which is nice, I've got some Goth and Metalheads digging my music, as well as people who are lawyers, programmers, game developers, single mums with 2 kids, people in the beauty industry, people with anxiety problems who thank me for making them feel better and of course people from the synthwave and synthpop scene. The diversity is just amazing!
How do you see the environment for female and LGBT+ artists at the moment? Is there enough positive progression?
Not enough yet, we still have a long way to go to get visibility. As it stands, the percentage of female music producers is still at 2% worldwide and I'm hoping to see an increase in this soon. And in terms of LGBTQ+, I have not seen many artists in my niche, but I'm currently helping a fellow LGBTQ+ artist Montse Torres with producing and mixing her songs. I worked on 'Tokyo' and 'Dancing In Paradise', which has boosted Montse's Spotify stats from 31 to 1.2k monthly listeners 🙂
I do a lot of production and mix jobs for various artists and I'm always happy to help people who reach out to me.
What is next for you, will you return to more song-based material in the future?
Yes, the next album is lined up and it's going to be 'Moving Spaces II' 🙂
After that I will look into going on tour and I might branch out on the 'Kyoto Dreams' or 'Xetashell' franchise again.
---
ELECTRICITYCLUB.CO.UK gives its warmest thanks to Laura Dre
'Akari LD-01' is available in vinyl LP, CD, minidisc, cassette, USB floppy disk + digital formats from https://lauradre.bandcamp.com/album/akari-ld-01 https://lauradre.bandcamp.com/album/akari-ld-01
https://www.facebook.com/lauradreofficial
https://twitter.com/LauraDreMusic
https://www.instagram.com/lauradre/
https://www.twitch.tv/lauradreofficial
https://open.spotify.com/artist/1AdbxZ3LVADmRfwzJxZwrS
---
Text and Interview by Chi Ming Lai
22 July 2023