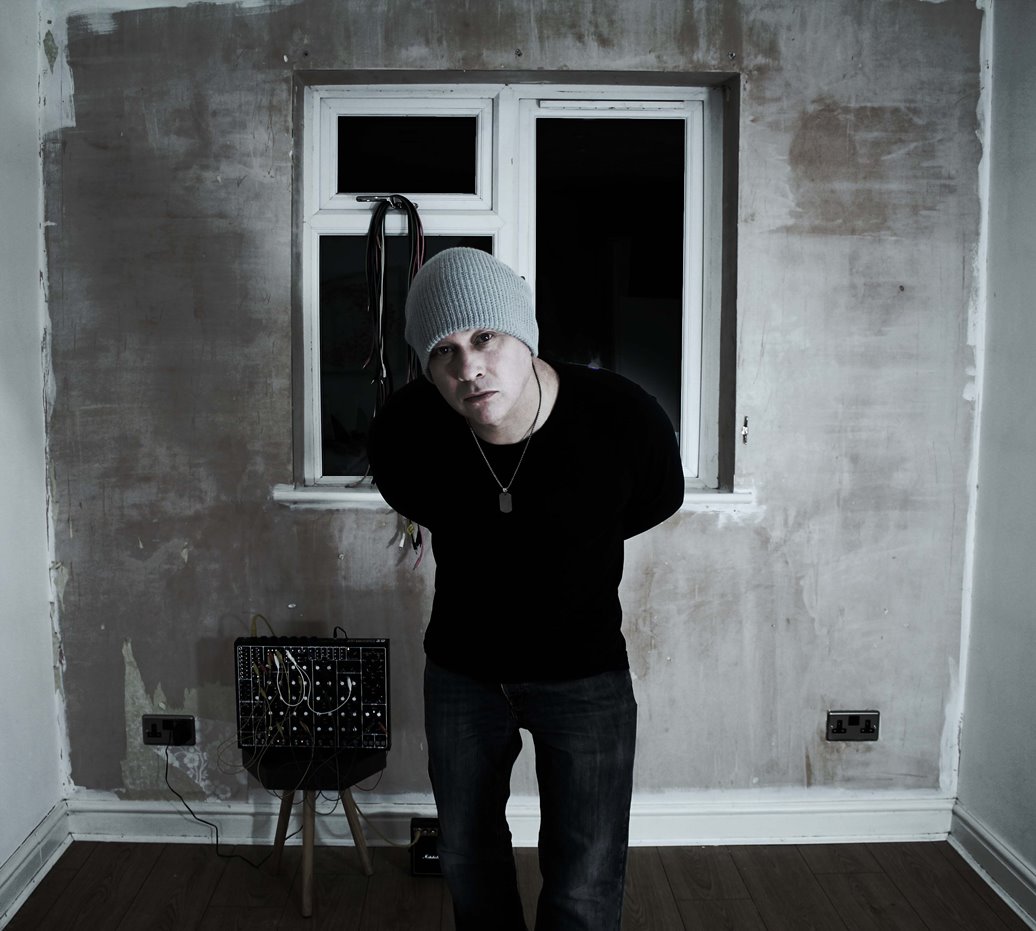 A thoughtful electronic pop record, 'Watching Sleepers' is the debut long form release by BLACKCARBURNING.
Although the solo vehicle of Mark Hockings, lead singer of Bristol band MESH, BLACKCARBURNING features guests Mari Kattman, Neil Francis and Janne Marvannen of LAKESIDE X who take the lead vocals on a number of songs.
With the multiple roles of singer, songwriter, programmer and producer, Hockings addressed the existential crisis than emerged following the pandemic. While a number of tracks could easily have fitted onto any MESH album of the past 15 years, there are different paths taken, including songs in a more classic pop vein such as 'Watch Me Die' and 'Love In Control'.
A man who has rarely given interviews as a member of MESH, usually leaving media duties to bandmate Richard Silverthorn, it was a pleasure to have Mark Hockings speak to ELECTRICITYCLUB.CO.UK about the collective ethos behind BLACKCARBURNING and the making of 'Watching Sleepers'.
What was the seed that planted BLACKCARBURNING?
I guess this is starting to become a bit of a cliché, but this whole project started during the pandemic when I had a lot of quality time on my hands. I've always made music and worked a full-time job, but the amount of useable free time that opened up was unexpected, even though I continued to work throughout that time. I'm someone who has to fill free time productively, and this seemed to present an opportunity to do something different. Initially I just planned to write a few instrumentals and put them on Bandcamp. I even toyed with ringtones for phones.
The start of this whole project however was my work with Mari Kattman which went in a direction that I really didn't expect. I'd done an instrumental and had used some vocal samples. I'd already done some work with Mari on a (so far unreleased) track MESH track called 'Bury Me Again' which turned out unbelievable well. I asked her to replace the samples I'd used to just give it a more natural and original feel, but it ultimately ended up as a full blown song.
That song became 'Divide Us', the title track from the third EP. Once I had that track, and endlessly gone over the possibilities in my head, I made the decision to try and write an EP. The EP became an album plus several EPs. That was essentially how it all started. It was the result of a number of gambles, text messages, blind leaps and of course, a global health emergency.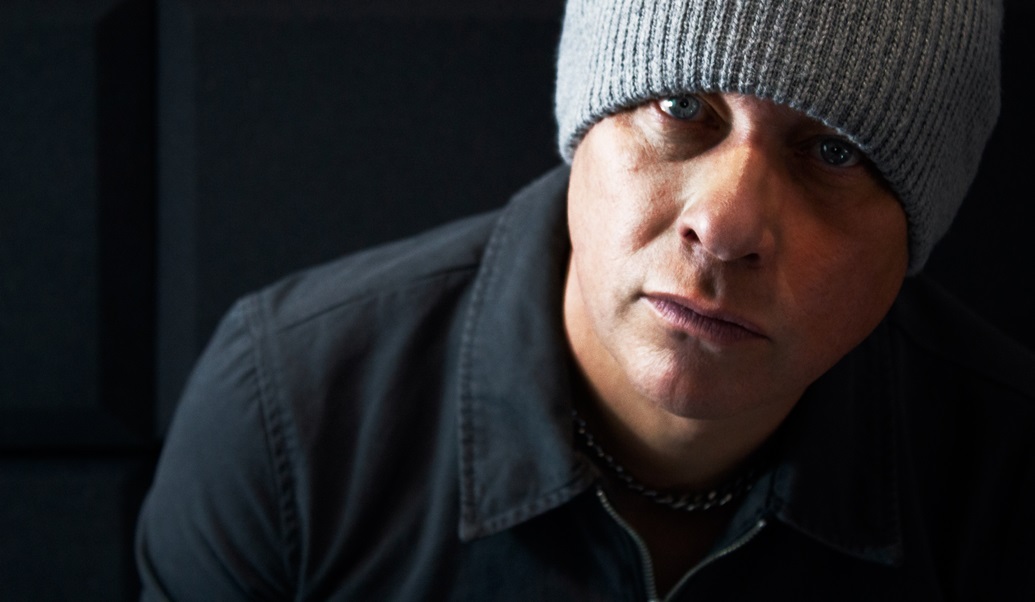 Is BLACKCARBURNING a solo project or is it more a collective with you as the musical director, a bit like how ELECTRONIC with Bernard Sumner and Johnny Marr was?
Mark: If I reluctantly had to classify it, I would say it's a new band. I would not have been able to do this without the help of my collaborators, so I also wouldn't say it's a solo endeavour. I might even disagree with the term 'project'. That implies that it's something temporary, and it isn't. As the band moves forward, I'm hoping to create something that feels more permanent and structured.
You began tentatively with some EPs, but was a full-length album always the intention?
By the time 'The Mirror' was (self) released, I already had the bones of an album. The intention was to release that album fairly soon after the EP. However, I was lucky enough to be introduced to Christian Petke and COP International and a record deal was signed. This changed the trajectory significantly and essentially gave me more focus and breathing space to get more album material together and release three more EPs. This all sounds very organised and structured, but it really wasn't to start with. I was in unknown territory and really didn't have a plan as such. It all worked out because of COP and Christian's support, vision and direction.
Had any of this material been written originally for MESH like 'All About You' or 'Reset' for example?
Mark: Actually, not really. The only track that I considered as a MESH track was 'Echo Chamber'. I've kept this work separate from MESH. I'd written a number of songs for the next MESH album before I started BLACKCARBURNING and those songs are still waiting to be worked on. The MESH work is very much a collaborative effort so it's been easy to keep the two things apart.
What tools and hardware were you using in composition and pre-production?
Mark: I've got a fairly hardware based setup. I've used a lot of modular and semi-modular on this album, but also workhorses like the Moog Sub 37, Sequential REV2, Moog Grandmother, OP-Six. The Stylophone GEN-R8 is also used a lot as it's so dirty sounding. Roland's ACB machines SH-01 and the TR-6s are also very useful and sound great.
I've used a more hands on approach to the electronics, the modular being a part of that process. But also I've been using a lot of SOMA gear like the Pulsar 23 drum machine, Lyra 8 (drone synth), Enner (difficult to describe – you play it my bridging electronic circuits with your hands), The Pipe (again – difficult to describe – you play it with your voice), and Ether (detects and amplifies electrical interference in the environment). I'd like to get the new Terra but it's expensive. That will have to wait for now.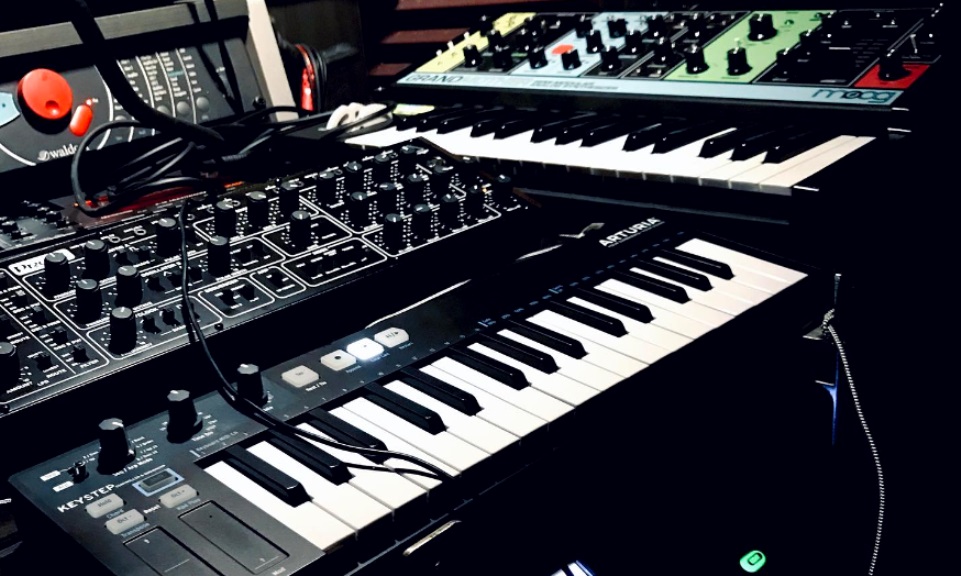 Are you quite into modulars?
I use a lot of Noise Engineering and Make Noise modular gear. I particularly like Morphagene, X-Pan and Q-PAS from Make Noise. But things like Voltage Blocks and Quad LFO from Malekko – these signal processors are so flexible and can be routed to any CV input, modular or not (like the S37). I'm a real fan of Behringer to be honest. The Pro-One and the 2600, and I've just bought the Pro-800. I pretty much own all their guitar pedals because they are robust enough for the studio and cost about £20 each. Behringer have changed the game for a lot of musicians wanting the sound of rare and expensive analogue gear, but can't afford the entry price. They take a lot of criticism, but personally I'm on board.
I'm a big fan of loop stations and use the RC-505 and RC-3 to build up large vocal lines or make some big toplines with guitar or synth. The results are unpredictable and interesting and very useable in most cases. Software wise, the most used stuff is XFER Serum, XFER LFO Tool, XFER Nerve (drum machine), XFER Cthulu. I've got a couple of cloud accounts with UVI and Roland. The UVI stuff is amazing and I use it on every track somewhere. The ACB Roland cloud stuff is also excellent and gets used a lot.
Guitar wise, I just use a Line6 Variax (James Tyner) which is a modelling guitar so you can use it like a Fender, or an acoustic, whatever you want. I really love it. Everything is sequenced with Cubase Pro. The album was written with a combination of v11 and v12. Remote vocal sessions were done with VST Connect / Performer – an incredible piece of software which allows me to run proper singer / producer sessions in real time.
'Watching Sleepers' is a very diverse record, what influences were you able to bring into the pot that maybe you hadn't been able to before?
Certainly with 'Watching Sleepers', I felt a little more free to explore avenues that maybe wouldn't feel like they fitted with my work in MESH. I've never felt restricted in MESH, but at the same time there are certain boundaries or a corridor that you need to be mindful of. Most of the songs on the album probably wouldn't sit comfortably on a MESH album as such, but there is obviously a familiarity there that I think still appeals to MESH fans.
I've been able to be a bit more into the weeds with the writing, programming and sound design knowing that the buck essentially stops with me – nobody was going to step in and rescue the songs if I messed them up. I've also felt a little more free to try new directions and just see where they lead – I could take my time and wasn't under any particular pressure – that helps a lot.
Working with Neil, Mari and Janne also opened up somewhat of a can of worms. It was something I'd not considered really. Particularly with the live VST sessions with Neil, I realised I had control over a voice that far exceeded what I could do myself, and this presented a raft of possibilities that would not have been possible before.
Having Mari Kattman singing 'Divide Us' is something of an outlier for the album, was it written for a female lead from the off?
The general direction of the album was to try not to get too much into any kind of blueprint. I want to be able to use this as an outlet for some experimentation and musical exploration. From my perspective I think everything ties together nicely, and Mari's track is a typical example of where I wanted to go with this, not unlike Neil's 'Love in Control' or 'You Do What You Want' from 'The Mirror' single, or 'The Ghost of Being Alone' from the 'Reset' single, or Janne's 'You Heart is Like An Island' etc. I see them all as having something "off- kilter" but at the same time, they are a coherent body of work. But then I've lived with many of these tracks for a long time, so I'm maybe not the best person to judge.
Was a throbbing Moroder-esque electronic disco tune like 'The Mirror' something you had always wanted to do?
Yeah, love that kind of stuff. I'm just generally a fan of arpeggiated bass lines. I don't think you can go far wrong with a repetitive sequence and a Roland drum machine. Not so much of a fan of disco, but certainly Moroder. I've always loved the way bands like DAF, NITZER EBB and PORTION CONTROL used the technique, but I always longed to hear something like that with a little more melody. These influences still play a big part in what I try to do and they raise their head periodically.
'Echo Chamber' brings in vocoder and throughout 'Watching Sleepers', you use a variety of vocal processing and tuning techniques, what do you say to those who feel that technology should not be used on the voice as it is cheating?
Vocal manipulation is pretty much a mainstay of every record now. If you have the tools to fix vocal issues, then most people will choose to use them. It doesn't make any sense to release something that contains fixable mistakes. That said, I did all the vocals on 'Watching Sleepers' with little to no tuning work, instead opting to re-sing them where pitching was a noticeable problem. I had the time to do this, so it wasn't an issue. I think it made the album a lot more 'organic' sounding and opened up the dynamics in general.
HOWEVER – I've got no problem in taking backing vocals and tuning them until they are unrecognisable, completely changing the melody and timing. Creating artificial vocal lines using the DAW, or tape recorders, loop stations, vocoders – whatever – all fair game. I don't know about cheating – I find excessively tuned vocals obvious and annoying. I like the natural sound of untuned or 'minimally' tuned vocals, but I certainly wouldn't leave obvious flaws unfixed if I thought it made the record worse for it.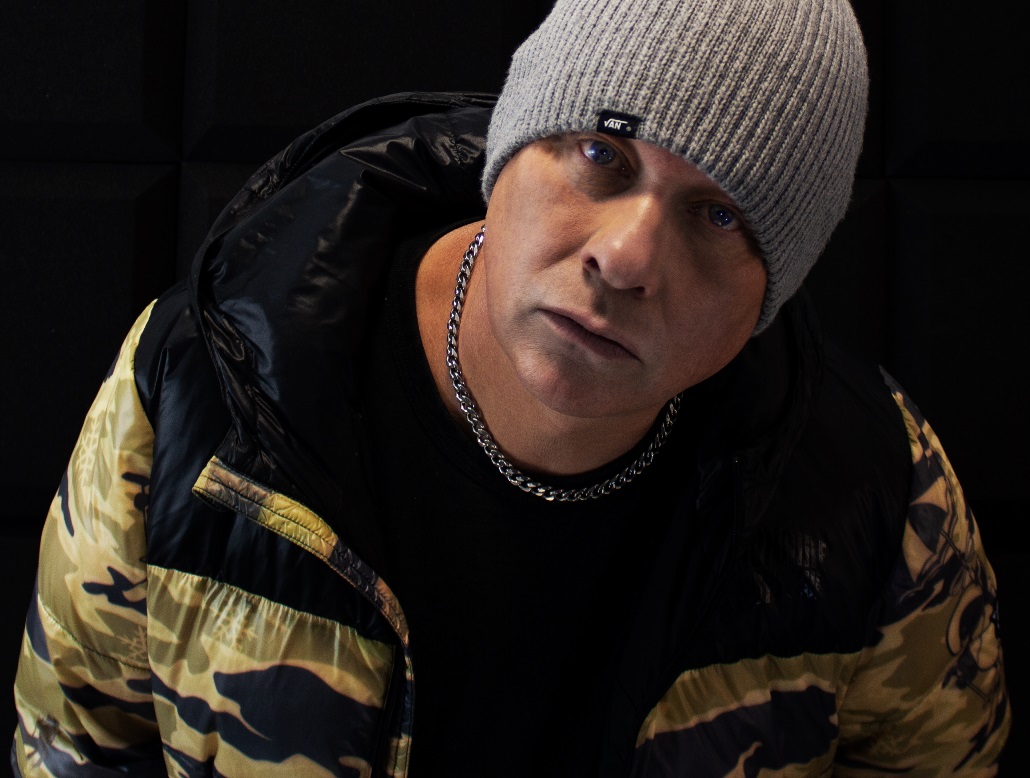 How did the idea of using other vocalists for certain songs come about? How much of the album had been completed before this happened?
As I said, it initially started with 'Divide Us' and Mari Kattman. She also later contributed to the track 'Watching Sleepers' and 'The Grace of Heavy Lifting'. I then asked Neil Francis to do the vocals for 'Love in Control', which again was somewhat of a revelation. Neil subsequently sung on 'Happiness', 'Get Ready', 'Hive', 'Have You Seen Them Fight?' and 'Watch Me Die'. He also did backing for 'Losing Our Way' and 'Echo Chamber'. With Janne, the process was slightly different. With all the other collaborations I'd done to that point, I'd recorded the songs with my vocals and we worked from there. With Janne I wrote the track specifically for him, taking into account his work with his band LAKESIDE X.
You did a combination of joint and remote collaborations, an example of the former being with Janne?
All the collaborations were done using VST Connect apart from Mari, where we just swapped files. The same was true with Howie Venton and his piano contribution to 'The Sound of Running'. That worked well with Mari and Howie, but I did find the VST Connect experience so much more productive and flexible with Neil and Janne. What was great is that we could work together in real time, trying ideas, making up new harmonies, talking about arrangement, adding new musical parts etc. without having to wait for files to be sent. I could do as many takes as I thought we needed and at the same time I could keep an eye on background noise, levels, popping, mic presence and so on. It's a game changer for me and has opened up a world of possibilities.
Were you pleasantly surprised when Neil Francis presented this Gene Pitney vibe to 'Love In Control'?
'Love in Control' is a track that both myself and Neil are very proud of. He definitely brought something special to that recording and it remains one of my favourite tracks on the album, if not of my writing career. I was always looking for a kind of 50s feel to that track, and he delivered something that was both vintage and contemporary. We're both very proud of the results.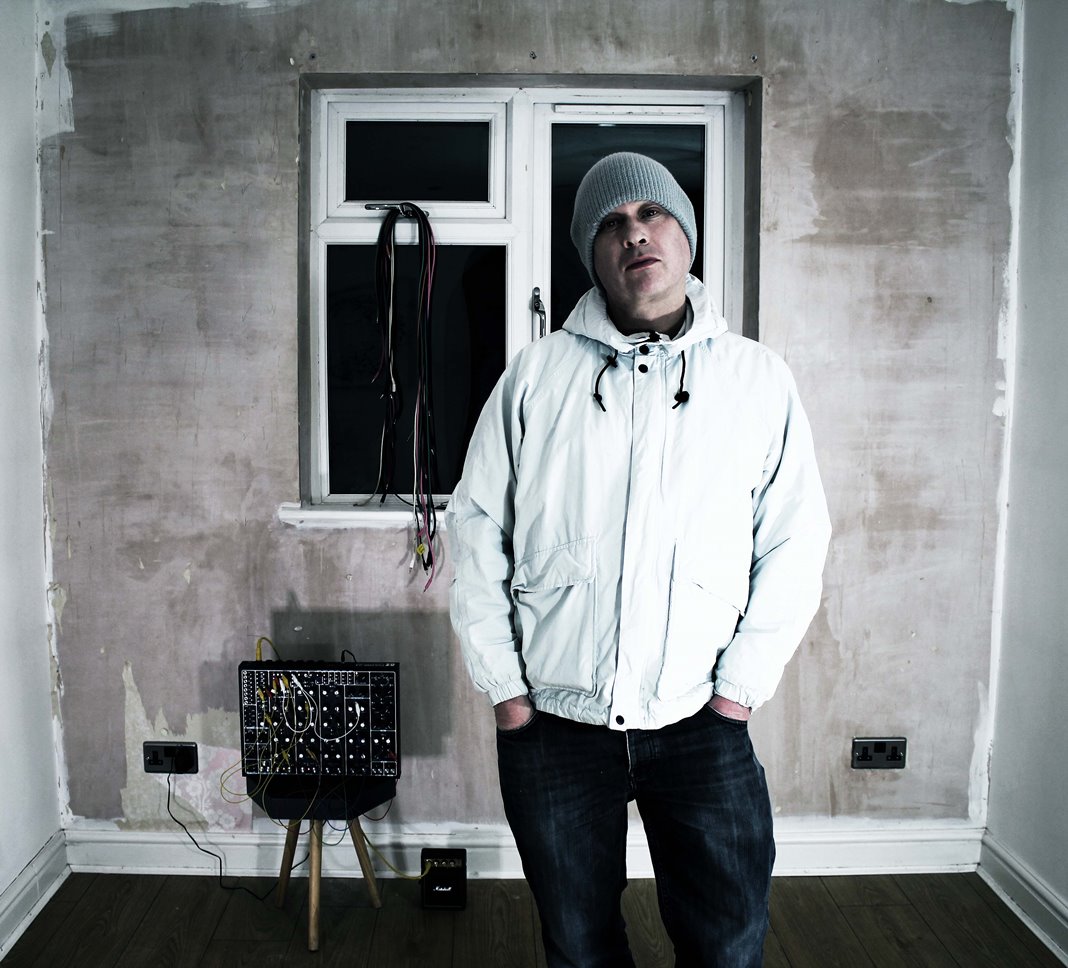 Do you have any particular favourite tracks on 'Watching Sleepers'?
I love all of the tracks to be honest. It's difficult to single anything out as they all have their stories and they all mean different things to me. I just love the album as a complete body of work. To me, it would be like naming your favourite part of a new car – sure, it's possible, but it's all about how it works as a whole.
You also recently did a cover of 'The Other Side Of Life' for the JAPAN tribute album 'Still Life In Polaroids', what inspired you to record a version of the 'Quiet Life' album closer?
I was asked to contribute to the Coitus Interruptus Productions' album 'Still Life in Polaroids'. I actually chose a different track, but someone was already working on it, so I went with 'The Other Side of Life' although I hadn't heard the track for some time. When I finally got around to listening to it again, I'd forgotten that much of the track is instrumental and it's pretty long. So I kind of arranged it like a single and tried to get to the meat of the song without making it too meandering. It was pointless trying to emulate the musicianship as I'm not that skilled. To me it has a great hook, but it's somewhat buried on the original. It was fun and thanks go to Yvette Winkler for making it happen.
Where have you gained the most satisfaction in doing BLACKCARBURNING?
My main satisfaction with music is twofold. I love the programming and working with electronic instruments – it was the reason I started writing music in the first place and remains my passion.
Secondly, I love the moment when something is finished. Many musicians struggle with this part of the process and for those people, nothing is ever really finished. I've got very good at drawing a line under something and moving on, so that moment when that decision is made and I can listen to the track as a finished piece of work is very special to me.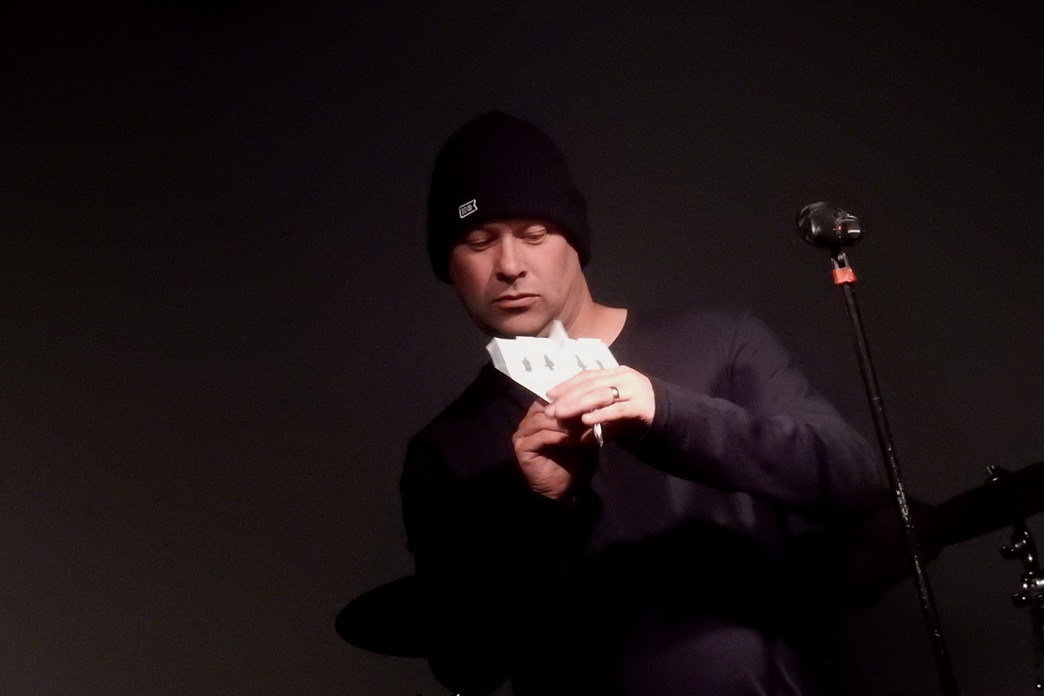 What is next for you?
My primary focus over the next year is going to be new MESH material and new BLACKCARBURNING material. I'm setting myself up for a lot of work, but I've learnt to manage my time and my priorities better (work and people) over the last couple of years, removed a lot of time-wasting and general distractions that were stopping me from being as productive as I like.
I'm also going to take some holiday…
---
ELECTRICITYCLUB.CO.UK gives its sincerest thanks to Mark Hockings
Additional thanks to Christian Petke at COP International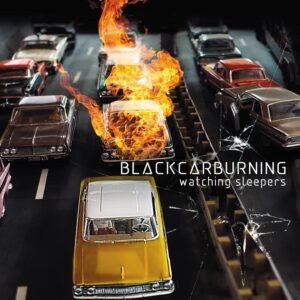 'Watching Sleepers' is available now via COP International as a CD, deluxe 2CD + download from https://blackcarburning.bandcamp.com/
https://www.facebook.com/blackcarburning
https://www.instagram.com/blackcarburning/
https://linktr.ee/blackcarburning
---
Text and Interview by Chi Ming Lai
15 July 2023