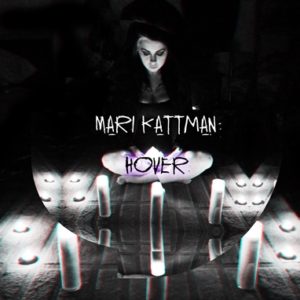 The American town of Providence in Rhode Island is the home of MARI KATTMAN.
Mari, previously of DAY TWELVE and MARI & THE GHOST, had become a sought after voice, following her collaboration with SURVEILLANCE, a side project from ASSEMBLAGE 23's Tom Shear. Her marked vocals on 'Husk' from SURVEILLANCE's album 'Oceania' earned her a well-deserved interest and rapid following.
Recently Mari has joined forces with composer Matt Echo and under the umbrella of MARI KATTMAN, they release their first album, 'Hover'.
'Heart Over Mind' opens the long player with high pitched guitar and seductive, yet measured vocals from Mari, enveloped within a production ASHBURY HEIGHTS wouldn't be ashamed of.
The atmosphere shifts with 'Skin', a gritty synth gem of a more serene nature, like an aphrodisiac, finding its way into the bloodstream of breathy, surreal soundscape. Vocally layered with Mari's chameleon renditions, it leads into 'The Tide'. Further subdued, arty and ready to burst… yet, it never does. The intricate suppression of this track is the essence of eloquent beauty in it, whereas 'Hunter' heralds a musical digression, involving heavier electronica and haunting vocals.
'Hearts On Fire' is possibly the finest creation on the album, rendering influences ranging between De/Vision and Grimes and everything in between, whether with or without Mari's realisation.
The Berlin Love Parade ringing synth awakens in 'Reanimator'. This bouncy and flamboyant mixture of layered club sounds rounds up the excellent vocal, encapsulating the soul of techno packaged into a perfect electro track.
'Numb' floats above all with atmospheric production similar to one of the excellent John Fryer's. The ethereal, enchanting textures wrap around the dreamy, floaty vocal, leading into the darkness of the unknown.
The "unknown" is 'Invisible'. Further references to ASHBURY HEIGHTS, mixed with the feel of German techno clubs again, cross referenced to Americana Noir; the melting pot of genres, put together to entice and excite. 'Full Of Light' closes the opus with the fastest tempo of fascinating layers of off beat drums, synths and that delicate, yet powerful voice of Mari.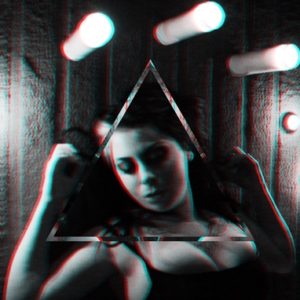 What does Mari teach us?
Well, that she refuses to rest on her laurels and continues to make the best music she can.
Accompanied by the skilled Matt Echo, the pair have produced a record, which could easily be classed as genre creating.
'Hover' is fresh, full of energy where required and docile where necessary and, all in all, a capable manufacture, proving that East Coast of America can deliver in the electronic field in bunches.
---
'Hover' is released in a variety of physical and digital formats on 19th July 2016, pre-order from https://marikattman.bandcamp.com/
https://www.facebook.com/Mari-Kattman-1495816770648951/
https://soundcloud.com/druidelectro
---
Text by Monika Izabela Goss
16th July 2016