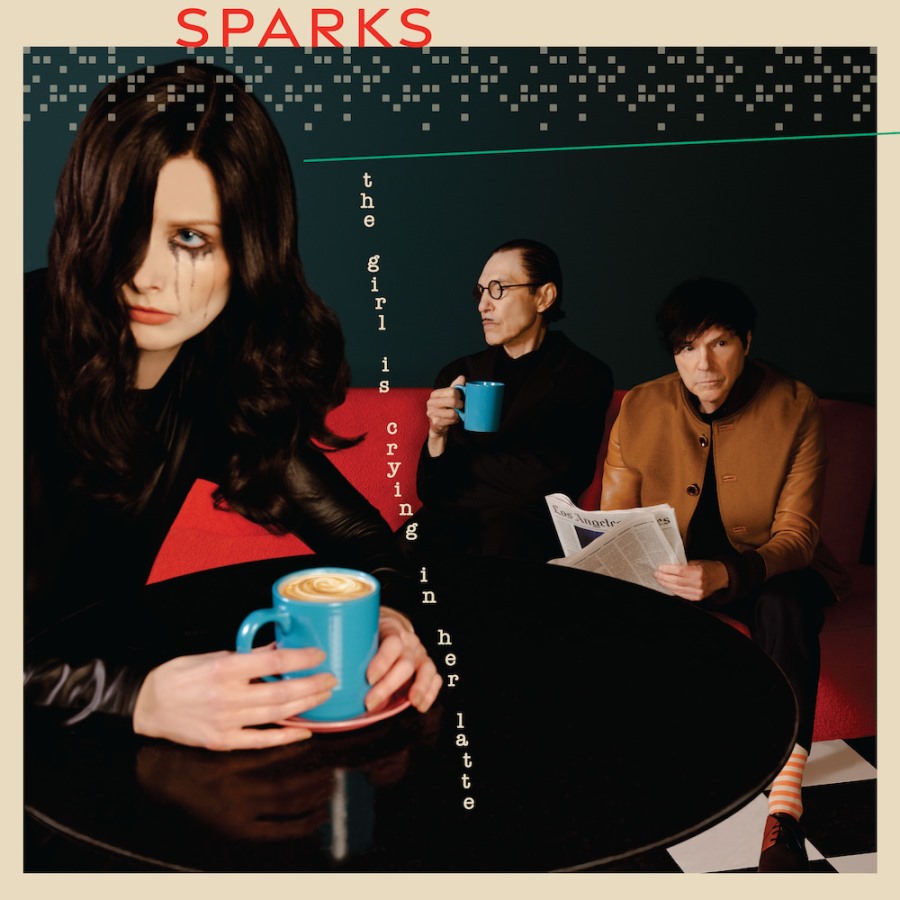 It's still a Mael, Mael, Mael, Mael World!
Russell and Ron Mael have been plying their trade as SPARKS for over 50 years now and since the release of their 2021 documentary 'The SPARKS Brothers', their stock is as high as it has ever been with their film musical 'Annette' winning a César at France's national film awards for best original music.
Always clever but never impenetrable, the sibling duo have surmised their new long player 'The Girl Is Crying In Her Latte' as being "as bold and uncompromising as anything we did back then or, for that matter, anytime throughout our career."
The 26th studio album in the SPARKS discography, 'The Girl Is Crying In Her Latte' sees a homecoming of sorts to Island Records, the label that released their breakthrough 1974 hit single 'This Town Ain't Big Enough For Both Of Us' and its iconic parent album 'Kimono My House'.
As if to affirm the historic significance, the art rock of 'Nothing Is As Good As They Say It Is' recalls SPARKS' previous Island sojourn with the surreal but poignant narrative of a 22-hour-old baby asking to be readmitted to the womb having had sight of the real world! But it all begins with the catchy title track commentary on First World problems which is rugged and enjoyable if a bit repetitive.
Named after the actress who inspired Phil Oakey's lop-sided hairdo, 'Veronica Lake' has an exotic technologically-derived sequence while with a drumless electronica vibe, 'Escalator' could be OMD. Within a percussive glam rock cocoon, 'The Mona Lisa's Packing, Leaving Late Tonight' is an avant-fling that delights in its oddness with synths, virtual brass and organ all competing for top billing.
Although sharp and buzzy, 'You Were Meant For Me' is classic SPARKS with a characteristically histrionic delivery from Russell and even throws in violin for good measure. Meanwhile 'Not That Well-Defined' takes a more orchestrated route to provide a dose of cinematic drama. Continuing on the orchestrated thinking, the Baroque overtures of 'We Go Dancing' recall the 'Lil Beethoven' album and 'Take Me For A Ride' takes an exhilarating tongue twisting journey into dramatic virtual strings, cascading woodwinds and timpanic romps before the rocking up half way.
'When You Leave' echoes the Anglophile influences that got The Mael Brothers into music in the first place but is less convincing compared to other material. "What should we do?" asks Russell and in a contradiction of its title, 'It's Sunny Today' offers a more solemn string quartet shaped presentation.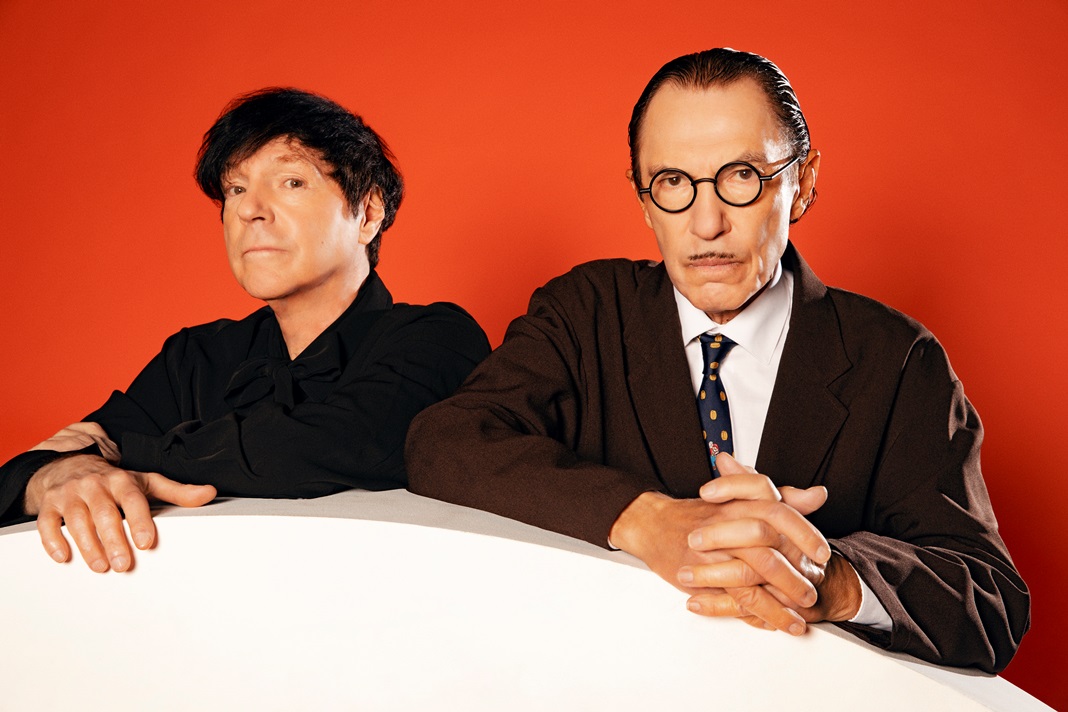 Utilising a machine beat backbone, 'A Love Story' reveals more gothic overtones in its ominous austere and as 'It Doesn't Have To Be That Way' strums its way towards the closing straight, 'Gee, That Was Fun' presents an amusing bittersweet lament to declare "still it was grand" as multiple harmonies in a wide spectrum of vocal ranges penetrate the psyche to reflect the confusion of relationship breakdown.
While not entering the disco territory of their Giorgio Moroder-produced days, 'The Girl Is Crying In Her Latte' is more electronic than recent SPARKS albums. Squeezing a lot in lyrically and musically, the backing band of Evan Weiss (guitar), Eli Pearl (guitar), Max Whipple (bass) and Stevie Nistor (drums) cope admirably for the variety of styles incorporated on this record.
SPARKS have doggedly continued their pursuit of the unconventional and remain as eccentric and fun as ever; their long standing supporters will be more than happy with this new offering.
---
'The Girl Is Crying In Her Latte' is released on 26 May 2023 via Island Records as a CD, cassette, black vinyl LP, clear vinyl LP and picture disc
SPARKS 2023 UK + European live dates include:
Oxford New Theatre (23 May), Liverpool Philharmonic Hall (24 May), Glasgow SEC Armadillo (26 May), Manchester Bridgewater Hall (27 May), London Royal Albert Hall (29 – 30 May), Barcelona, Primavera Sound (2 June), Nimes La Paloma (4 June), Marseille Espace Julien (5 June), Madrid Primavera Sound (8 June), Primavera Sound (10 June), Paris Le Grand Rex (13 June), Utrecht Tivoli Vredenburg Grote Zaal (14 June), Copenhagen Store Vega (16 June), Berlin Tempodrom (18 June), Brussels Cirque Royal (20 June), Wolverhampton Civic Hall (22 June), Glastonbury Festival (23 June)
https://www.facebook.com/sparksofficial/
https://twitter.com/sparksofficial
https://www.instagram.com/sparks_official/
---
Text by Chi Ming Lai
Photos by Munachi Osegbu
22nd May 2023