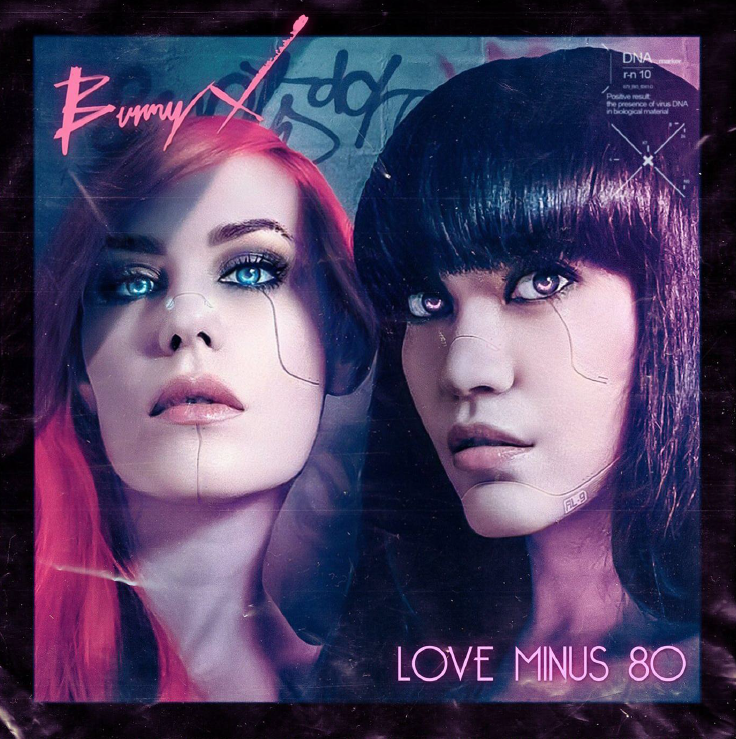 Unashamedly embracing high school nostalgia and John Hughes movies, BUNNY X's 2021 debut album 'Young & In Love' was a straightforward pop statement that wouldn't have been out of place on classic MTV.
But the duo comprising of Abigail Gordon and Mary Hanley are now sophomores and for the follow-up 'Love Minus 80', their thoughts have become more dystopian as Sci-Fi novels, films, television shows and interstellar romances take over as inspiration. BUNNY X have been here before with the 2018 single 'Unknown Places', so the second album presented an opportunity to delve deeper within a whole body of work.
"We knew pretty much at the outset that we wanted our next release to be much darker and more introspective than the debut record" said Abigail Gordon about the genesis of the second BUNNY X album, "but we honestly didn't realize until we had a few songs done that we wanted to take things in a Sci-Fi themed direction."
While not quite 'Star Wars' related, opener 'Love Is An Empire' sees BUNNY X continue their alliance with Don Dellpiero; derived from 'Lights in the Sky' on his first album 'Born 1981', it appears to indicate that the popwave vibes that flavoured 'Young & In Love' mean it's business as usual for BUNNY X. However, 'The Forever War' is more mysterious; inspired by the military science fiction novel of the same name by Joe Haldeman, its subject matter tracing a love story between two soldiers attempting to find each other again after being separated in battle could be applied to current world events, adding further poignancy and tension.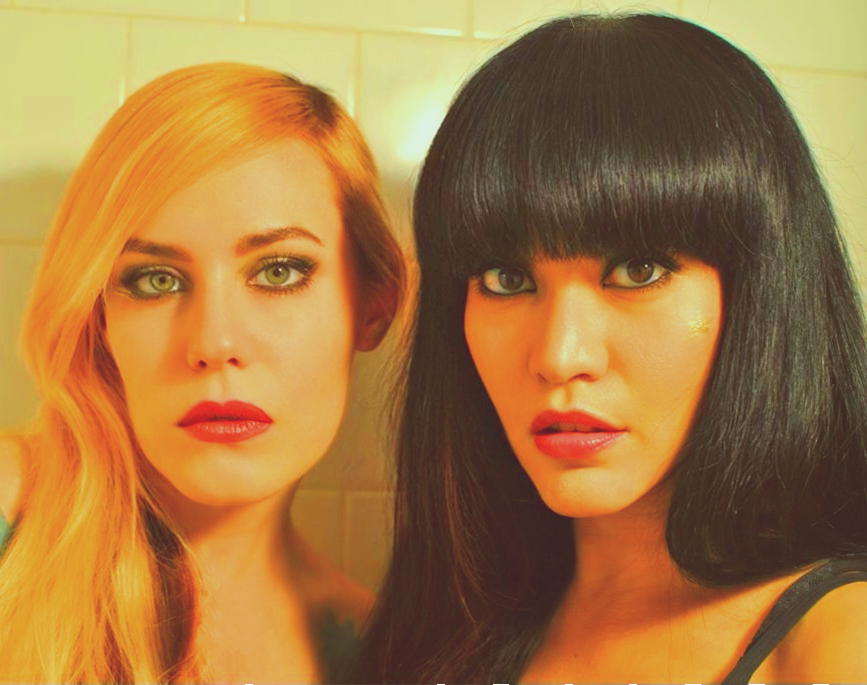 Inspired by cyberpunk godfather William Gibson's 'Bridge' trilogy, the narrative of 'Breaking Away' is presented as a "Song for Chevette & Rydell", two recurring characters who navigate a desolate post-earthquake California. Based on another previously issued instrumental, this one was originated by the oddly monikered SELLOREKT / LA DREAMS.
Taking its lead from the 'San Junipero' episode of 'Black Mirror', the uptempo 'Daydreaming' offers thrust and drive akin to Robyn 'Dancing On My Own', all while haunted by the reality of unrequited love. Continuing the escapist rhythmic thrust and taking BUNNY X into another system, 'The Darkest Place' could be considered as a metaphor for more personal matters despite being themed around 'The Expanse' book series by James SA Corey.
Definitely not sci-fi inspired, 'Something To Rely On' touches on toxic relationships and the cacophony of percussive noise shows how such a palette can be utilised without having to bow down to painful overblown distortion. Meanwhile the 'Love Minus 80' title song explores futuristic sounds and bass rumbles in a catchy duet with THOUGHT BEINGS.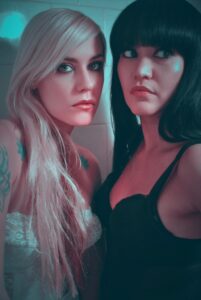 Heartfelt and emotive in its acceptance of defeat, the contrast with its icier textures gives 'Good Love Gone Bad' an otherworldy resonance in its themes of love, loss, betrayal and regret.
Concluding with 'Chiba City Blues' based on a second previously released SELLOREKT / LA DREAMS work titled 'Without You', this is a sister song to 'Breaking Away (Song for Chevette & Rydell)' as it returns to the writings of William Gibson. And just as the neo-metal guitar solo takes hold, everything just fades into cyberspace…
In 'Love Minus 80', the underlying sentiment is coping with the emotions and anxieties caused by confronting the many paths that can be taken. With producer GOSTEFFECTS providing the sonic continuity as he did on 'Young & In Love', BUNNY X's second album is a satisfying listen that despite the darkness, points to love still being the key to everything.
---
'Love Minus 80' is released by Aztec Records, available as a CD, magenta neon vinyl LP, cassette + download from https://bunnyx.bandcamp.com/album/
https://www.facebook.com/BunnyXmusic
https://twitter.com/bunnyxmusic
https://www.instagram.com/bunny_xmusic/
---
Text by Chi Ming Lai
25th May 2023