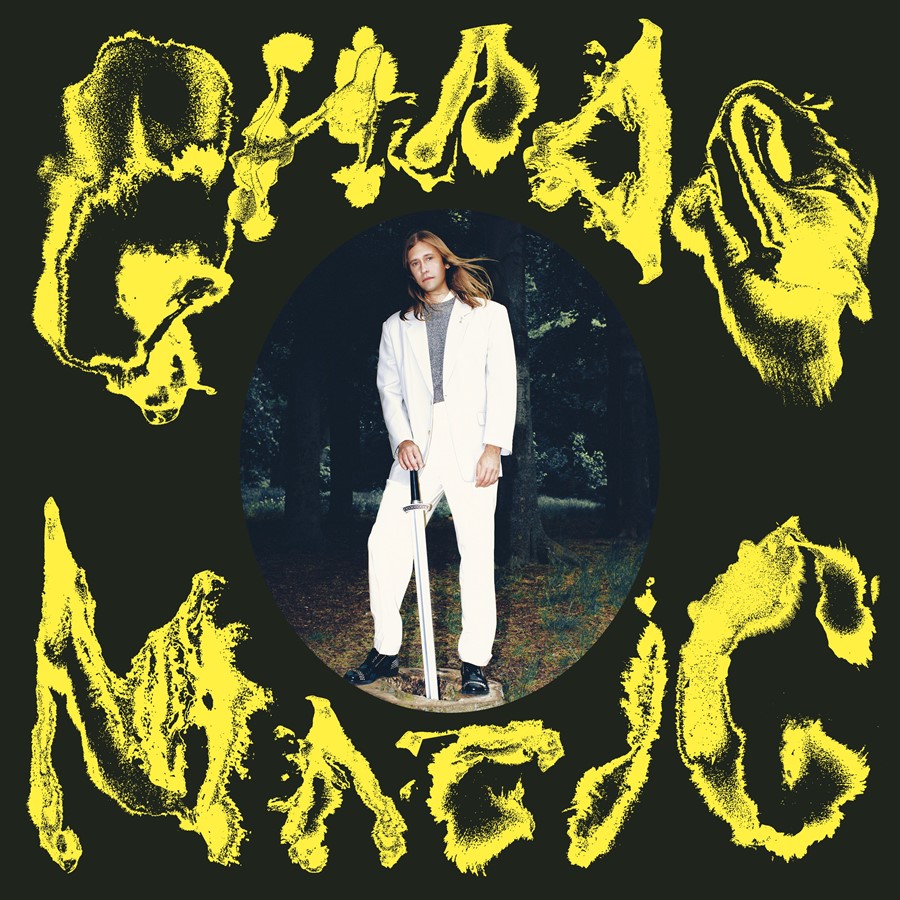 4 years since his 'Dissolution' mini-album and 5 years since the last album proper 'Out Of Touch', Jaakko Eino Kalevi releases a brand new double opus 'Chaos Magic'.
"I was not planning to make a double album but somehow that is what it grew up to be" said the Finnish psych-pop voyager to ELECTRICITYCLUB.CO.UK, "I was just working on my song ideas and in the end didn´t want to drop anything out. I tried but it didn´t make sense to me."
Inspired by his new home of Athens and the Greek word "kháos", Jaakko Eino Kalevi has sought to find beauty in the chaotic nature of the everyday on 'Chaos Magic'. Although written and recorded primarily in Greece, it was founded in collaboration at other locations including Germany, Estonia and Switzerland. The end result is a wide range of music covering sunny art pop, synthy new wave, cosmic jazz, electronic disco, space rock and darker baroque song experiments.
Starting it all off is the 'Chaos Magic' title track, a flauty jazzy instrumental with vibey reminiscences of AIR. Cut from a similar cloth, 'Drifting Away' does as the title suggests in a suitably sunny and breezy seaside jaunt about relaxing with wine and sax from fellow Finn Jimi Tenor.
The smooth but energetic synthpop of 'Dino's Deo' recalls the Belgian electronic trio TELEX with great bubbling sequencer patterns while much more sombre in tone, 'Hell & Heaven' drops in phrases en Français from Franco-American anti-rock sibling duo FAUX REAL; "It was musically so dramatic so I had to go dramatically biblical in the lyrics" said Kalevi of this union. Swathed in haunting legacy of past relationships, Kalevi comes over spooked as a hypnotic bass Klangfarben and some classic European synth melodies dominate the marvellous 'Night Walk'.
The classy mutant disco of 'Palace In My Head' displays a quite different demeanour from the bright start of the album with a darker claustrophobic atmosphere shaped by a demonic electronic bassline. However, French actress and singer Alma Jodorowsky who starred in the electronic music film 'Le Choc Du Futur' adds exquisite response vocals in the chorus recalling the central song from the film 'Future Shock' to offset proceedings perfectly.
An amusing comedown tune, the NEW ORDER flavoured 'I Forget' touches all the spectrums in its delivery with catchy synth riffs, an uplifting keyboard solo and wispy female vocals from Sigurlaug Gísladóttir who has released albums in her own right as Mr Silla. Meanwhile, 'The Chamber Of Love' pays homage superbly to 'Everything She Wants' by WHAM! in its arrangement. Less immediate but no less accomplished, 'Cyborg' takes the template into artier territory but still remains pop.
'L'Horizon' offers a full electronic funk workout with a prominent slap bass riff and Alma Jodorowsky adding more of her enticing Gallic allure. But even better is the brilliant Far Eastern flavoured 'Galactic Romance' sung by Yu-Ching Huang in Taiwanese Mandarin to provide an intriguing and hypnotic highlight as a romantic Moroder-esque space song.
'Trouble Man' stomps with more Far Eastern resonances with the rhythmic palette recalling the obscure CHINA CRISIS B-side 'Cucumber Garden' and in an outlier to the album's other tracks, even features a rousing guitar solo.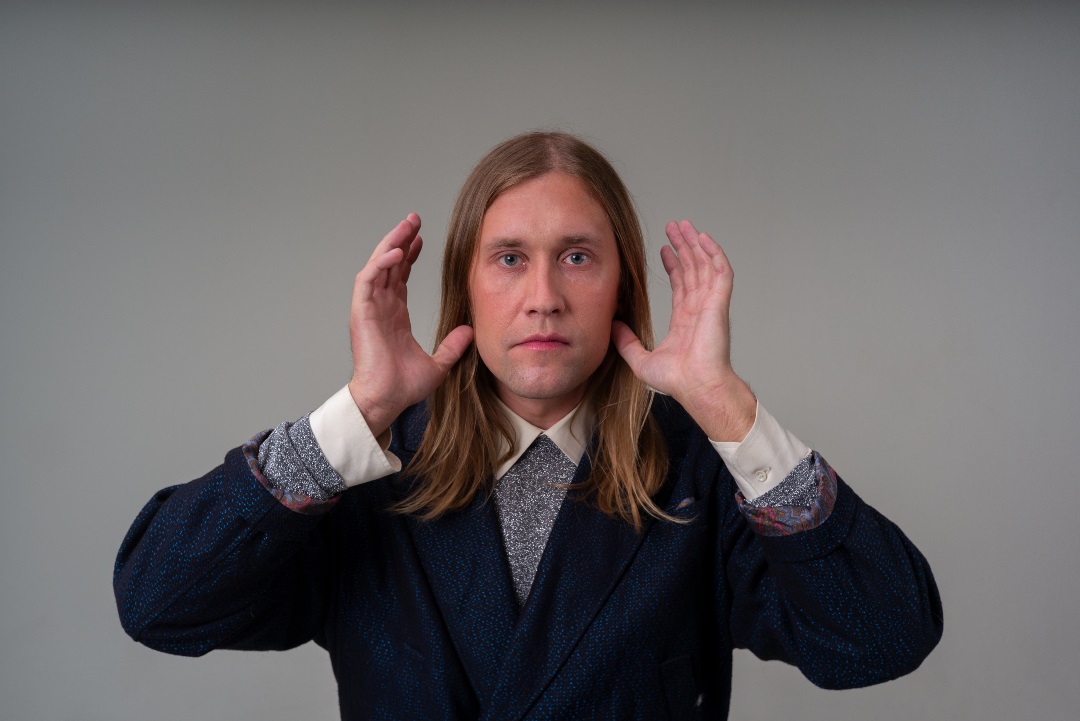 Closing with the 13 minute synth and sax rock epic 'Let's See How Things Go', Jimi Tenor returns along with another Finn Mikko Viljakainen aka Vilunki 3000; edited from an even longer version, with oddball girly choir chants to boot, the length creates suspension although it may be too much for casual listeners.
Cool yet catchy, this is a wondrous album and while it is a little bit long, 'Chaos Magic' contains some of the best music released in 2023. Eclectic and escapist, Jaakko Eino Kalevi might have even released the album of the year.
---
'Chaos Magic' is released by Weird World / Domino Recording Co on 17 November 2023 as a CD, double LP + download
Jaakko Eino Kalevi 2023 live dates include:
Berlin Arkaoda (16 November), Köln Eigelstein Torburg (17 November), Amsterdam Cinetol (18 November), Brussels Rotonde (20 November)*, Paris Point Ephémére (21 November)*, London Two Palms (22 November)*, Stockholm Stadsgårdsterminalen (13 December), Oslo Parkteatret (14 December), Copenhagen Ideal Bar (15 December), Helsinki Korjaamo (16 December)
*Special guests MINIMAL SCHLAGER
https://www.jaakkoeinokalevi.com/
https://www.facebook.com/JaakkoEinoKalevi
https://twitter.com/JaakkoEino
https://www.instagram.com/jaakkoeinokalevi/
https://jaakkoeinokalevi.bandcamp.com/
---
Text by Chi Ming Lai
14 November 2023