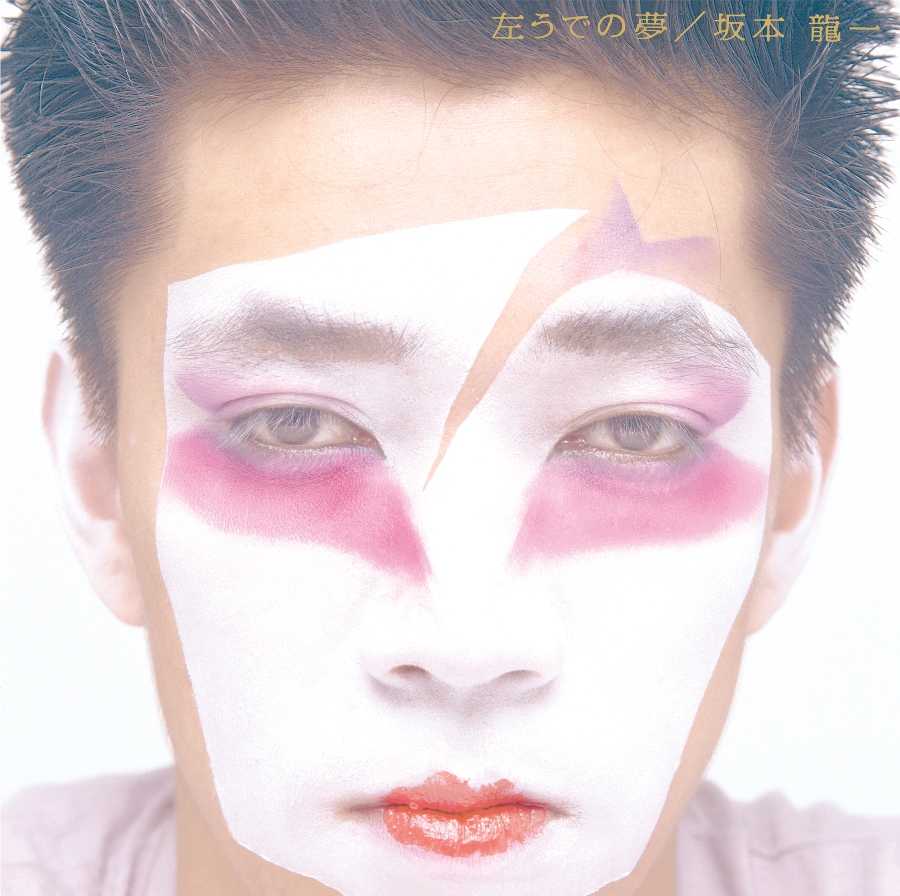 Originally released in October 1981 by Alfa Records in Japan, 'Hidari Ude No Yume' was a product of Ryuichi Sakamoto's most prolific year.
This period that followed his acclaimed second solo album 'B-2 Unit' in September 1980  came between two YELLOW MAGIC ORCHESTRA long players 'BGM' and 'Technodelic', although it is now widely known that Sakamoto was largely absent from the 'BGM' sessions. YELLOW MAGIC ORCHESTRA began as a one-off electronic disco project at the behest of Alfa Records to whom Haruomi Hosono, Yukihiro Takahashi and Ryuichi Sakamoto were already signed.
So the threesome always had solo projects running in parallel with what the public considered their main band and even played on each other's solo albums. But 'Hidari Ude No Yume' saw Sakamoto collaborating more freely outside of his usual trio with a wider pool of musicians from a variety of backgrounds.
Recorded in Tokyo in Summer 1981 and highlighted by a photo on the back artwork, the project was based around the threesome of Sakamoto, co-producer Robin Scott of M fame and guitarist Adrian Belew who had worked with Frank Zappa and David Bowie. Meanwhile, lyrical contributions came from Shigesato Itoi, Tetsuro Kashibuchi and Sakamoto's then wife Akiko Yano.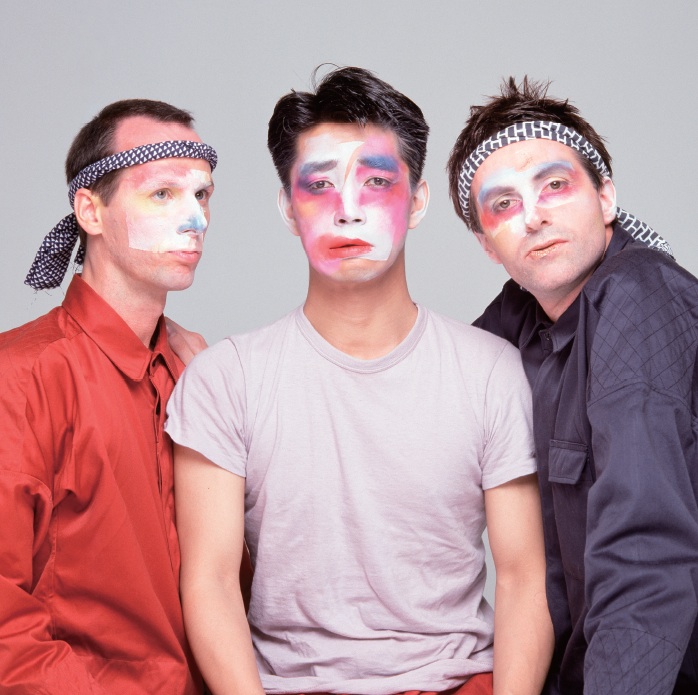 Despite the more organic spontaneous approach to 'Hidari Ude No Yume' after the rigid technological experimentation of 'B-2 Unit', Sakamoto still employed the programming skills of Hideki Matsutake aka LOGIC SYSTEM who had played a similar role in YMO's pivotal albums. Sakamoto opted to record the album digitally on the new 3M 32 track recorder that Alfa Records had installed in its studios before mixing it in analogue.
Today, a bilingual crime drama such as 'Giri / Haji' can get commissioned by the BBC and receive critical plaudits while Anime and Manga are effectively part of the mainstream.
But in 1981, the world was very different world and anything artistic emerging from South East Asia often found itself Westernised to suit European and particularly American tastes. This was all despite the US success in 1979 of YMO which was achieved by taking a very Japanese approach.
Thus when 'Hidari Ude No Yume' was issued as Ryuichi Sakamoto's third solo record proper in Japan, the interest in its Western collaborators saw Epic Records taking up its option for Europe via their arrangement with Alfa Records. However, when it was released in October 1982, the album came in a significantly altered version entitled 'Left-Handed Dream'.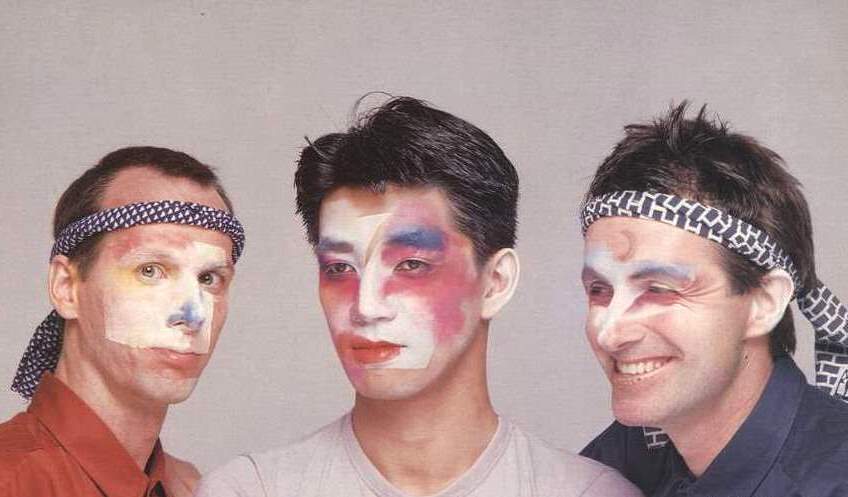 Featuring three tracks reworked in English with Robin Scott on lead vocals, there was also the addition of a new song called 'The Arrangement' which sounded strangely like SPARKS and the dropping of two tracks, 'Saru No Le' and 'Living In The Dark'.
It meant to that the original parent album has largely become lost to international ears… until now!
Wewantsounds, a label specialising in rare international releases particularly from Japan, reissue 'Hidari Ude No Yume' in its original tracklisting outside of Japan for the first time, save for a small-scale Dutch double vinyl release on Plexus in 1981.
Sakamoto's aim was for the music to evolve organically with the musicians working in collaborative improvisation. These parts were retained or discarded by Sakamoto depending on whether they complimented his vision.
One of the album's highlights was 'Relâché', a joint Sakamoto / Scott / Belew effort that featured Takahashi and Hosono; the marvellous instrumental art funk was dominated by Belew's textural guitar flights, with the track reminiscent of TALKING HEADS in their Brian Eno helmed phase.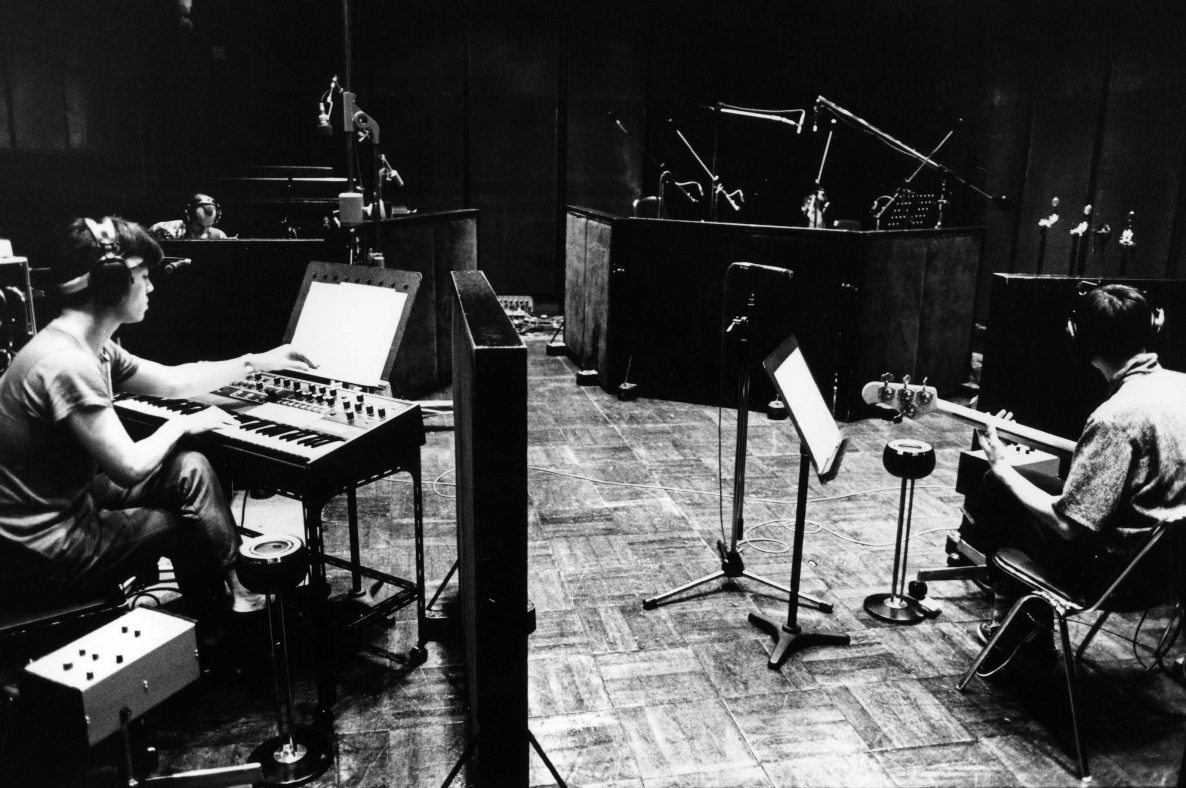 But it all began with the percussive moods of 'Boku No Kakera', a traditional song experiment using technology but authentically sweetened with Kaoru Sato's flanged violin and Robin Thompson's hichiriki. A signal to Sakamoto's soundtrack future on 'Merry Christmas Mr Lawrence' and 'The Last Emperor', the man himself gave an understated speech, an idea he would reprise for 'Bamboo Houses', his 1982 single with David Sylvian.
'Saru To Yuki To Gomi No Kodomo' was shaped by a hypnotic pulsing passage while Sakamoto-san charmingly took on the lead vocals, as on several numbers in the set. Sparse and quirky, 'Kacha Kucha Nee' saw Sakamoto singing the words of his wife before an unusual tribal clatter took hold. Meanwhile, 'The Garden Of Poppies' was interesting in its use of a morphing Taiko drum tattoo.
As well as pop focussed material, there were illustrations of Sakamoto's love of the musical avant garde with the abstract 'Slat Dance' and the closing animal noise experiment 'Saru No Ie', although both were too indulgent to be truly enjoyable.
Demonstrating Sakamoto's prowess on marimba with an African feel emanating, 'Tell 'Em To Me' was complimented by Belew's impressionistic approach and six string growl that served him well playing with TALKING HEADS.
'Living In The Dark' saw more art funk with Hosono and Takahashi backing another Sakamoto vocal where the generous space between all the participants was particularly noticeable. With a clean and uncluttered production, 'Living In The Dark' also gave Sakamoto a chance to show off his classical piano virtuosity. 'Venezia' saw Sakamoto's naïve vocal return backed by a chorus of friends including Masami Tsuchiya, Shoji Fujii and Akira Mitake of IPPU DO plus the song's author Tetsuro Kashibuchi. It was a joyous moment with pretty piano and subtle synths, but such was the sum of its parts that the rhythm section almost went unnoticed as it melted into the backdrop.
Although the English variants featuring Robin Scott were released in January 1982 as a separate EP in Japan, it is said that Sakamoto was not happy with how these tracks were reworked in London without his full involvement and then ended up on what became 'Left Handed Dream'. To be fair, Scott's vocal versions of 'Relâché' as 'Just About Enough' and 'Venezia' as 'The Left Bank' were not bad. But perhaps those four reworks should have stayed on 'The Arrangement' EP from a conceptual stand point if nothing else.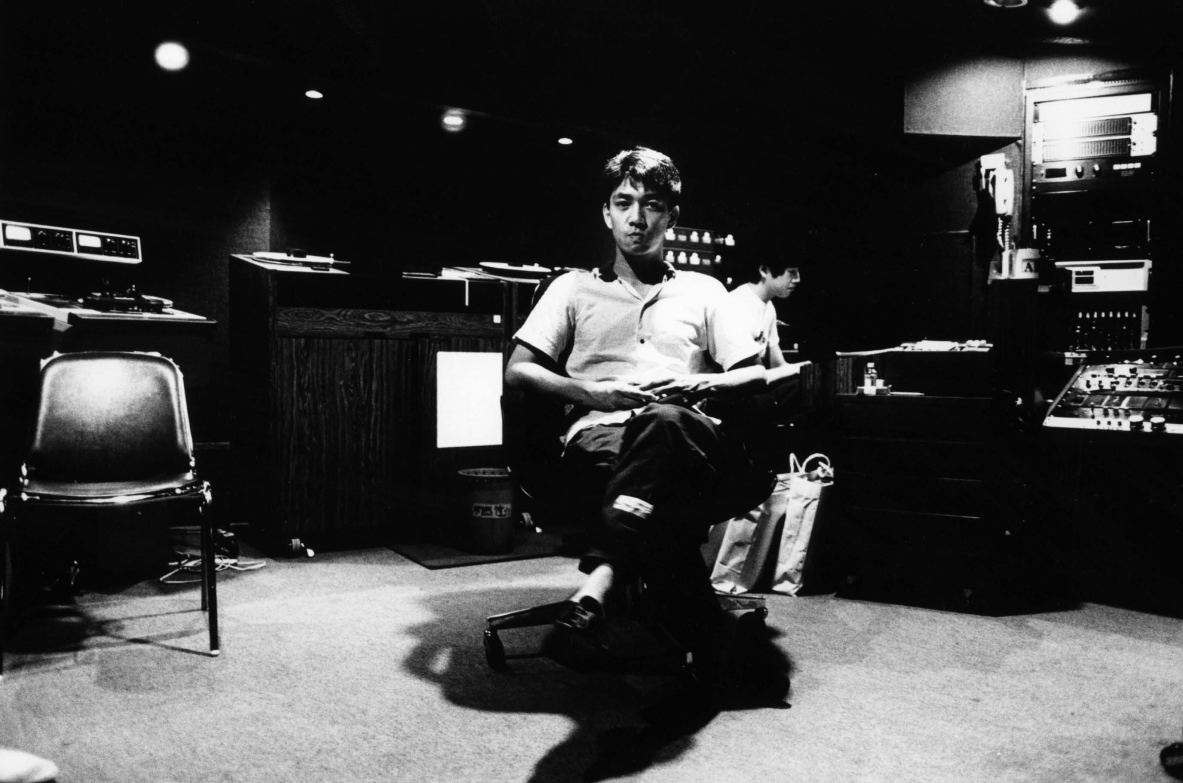 This reissue of 'Hidari Ude No Yume' offers the purer Sakamoto vision as it was intended, a director's cut capturing the tension between contrasts of electronic versus traditional, digital versus analogue and pop versus the avant garde.
Hearing it in 2020, 'Hidari Ude No Yume' is a fascinating document tracing the exact point when Ryuichi Sakamoto began to leave technopop behind to head towards more esoteric climes and become the renowned soundtrack composer that everyone knows today.
---
'Hidari Ude No Yume'
is released by Wewantsounds on 13th November 2020 as a vinyl LP, double deluxe vinyl LP or double CD featuring bonus instrumental version of the album, pre-order from https://wewantsounds.bandcamp.com/merch/ryuichi-sakamoto-hidari-ude-no-yume-1-lp-deluxe-edition-black-vinyl-with-4p-colour-insert-and-obi-strip
https://www.facebook.com/ryuichisakamoto
https://twitter.com/ryuichisakamoto
---
Text by Chi Ming Lai
17th November 2020