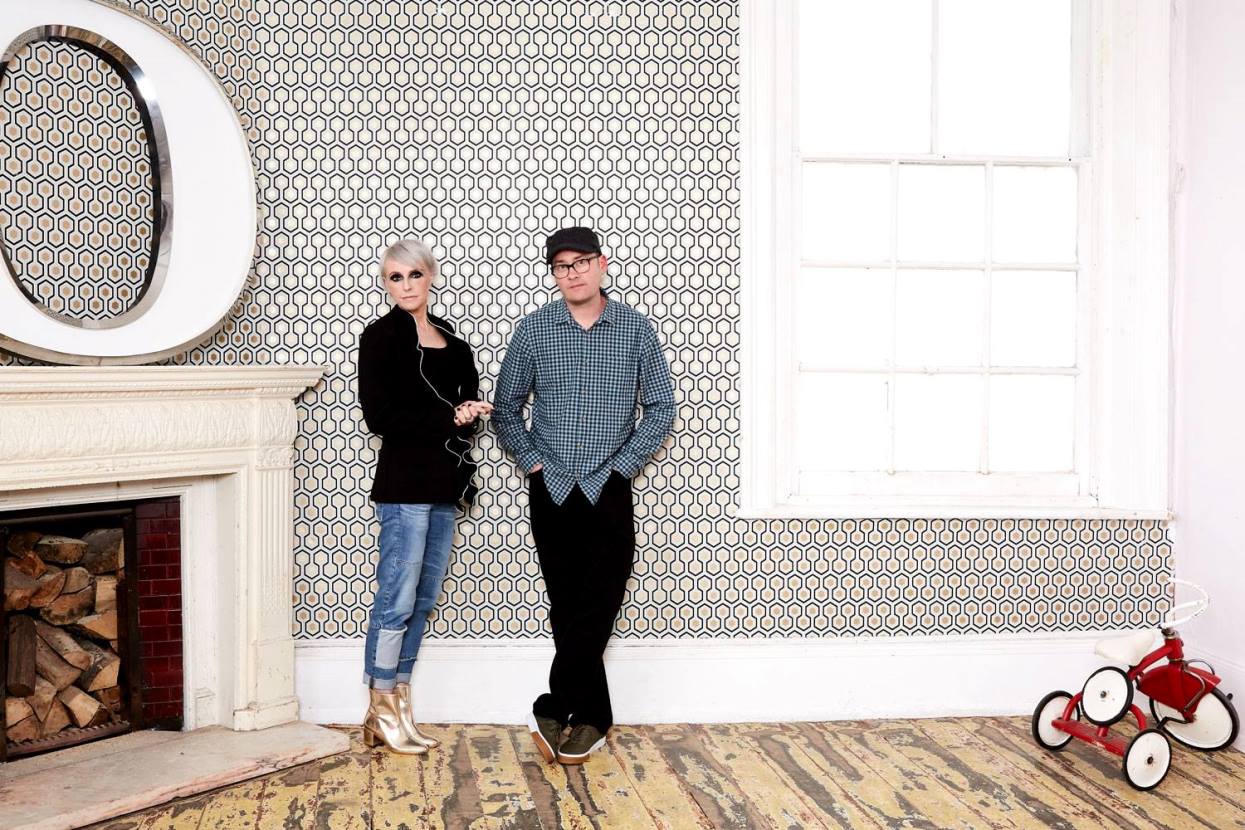 Despite recently celebrating the 25th anniversary of the release of their debut album 'Disgraceful', DUBSTAR are still going strong and releasing songs as vital as ever.
Co-produced by Stephen Hague, 'Disgraceful' spawned the hits 'Not So Manic Now', 'Stars', 'Anywhere' and 'Elevator Song, acting as the unlikely musical bridge between Britpop and Synth Britannia.
Signed to Food Records who also had BLUR, JESUS JONES, THE SUPERNATURALS and SHAMPOO on their books, there were two more albums in 'Goodbye' and 'Make It Better' before DUBSTAR ended their first tenure. After several false starts, 2018's long player 'One' co-produced by Youth was a welcome return for DUBSTAR, but the impression was that Blackwood and Wilkie were just warming up and there was still much more to come.
With 'Hygiene Strip' and the new single 'I Can See You Outside', both co-produced by Stephen Hague, the reconfigured duo of Sarah Blackwood and Chris Wilkie are again exploring the electronic direction of their earlier sound and as a result, recording some of the best work of their career in the face of adversity.
DUBSTAR kindly chatted about their artistic motivation in lockdown, as well as reflecting on the longevity and continued popularity of 'Disgraceful'.
There was a very positive reaction to 'Hygiene Strip', it connected with a lot of people…
Chris: It's interesting – songwriters have always been able to count on certain universal themes for emotional traction: things like love, loss, anger and ideology are frequently revisited for instance, since it's assumed that a greater number of people will be able to relate directly.
The pandemic, by its global nature, has affected everybody in some way or another, so unsurprisingly it's been embraced gratefully by creatives as another vehicle for reaching people where they live. We never would have cynically set out to record a 'Covid song', and it really wouldn't be our style to write about the virus itself, but there was a point during the first lockdown when it felt almost inappropriate to avoid acknowledging it, or to just pretend it wasn't happening.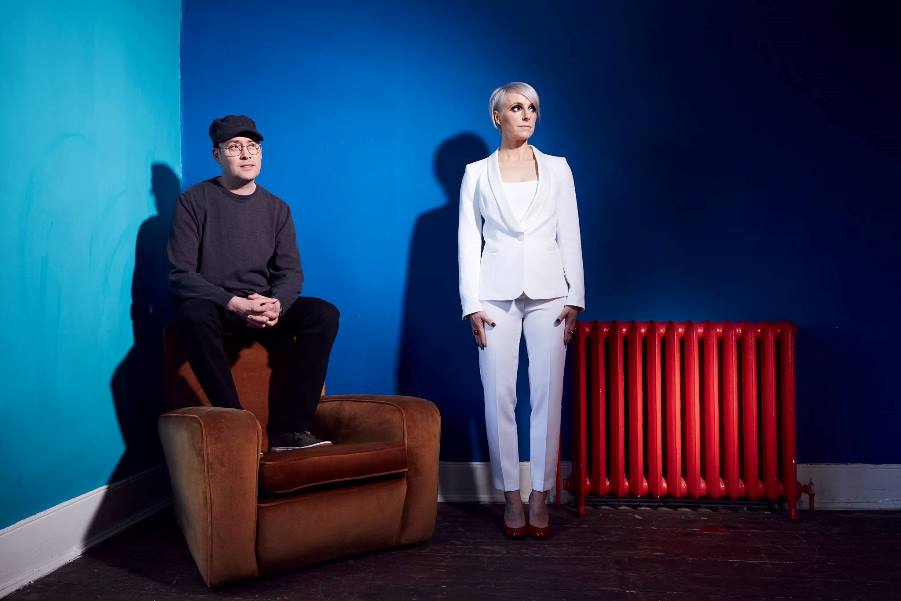 So when I found myself mumbling the verse while waiting in a socially-distanced queue outside the Co-op, it seemed okay to just let it come. Especially since I'd been struggling to finish the album due to chronic anxiety, which had been greatly exacerbated by the preceding weeks. There was a feeling that shopping for groceries was a perilous thing to do, and I noticed that I'd started dressing up more for the occasion. It felt necessary to show humanity in an ordinary situation which, at that point anyway, was 'different'.
Sarah: It's one of those songs I think, the more you listen to it the more things you hear, production and otherwise… I think it connected on a few levels – firstly, that it's marking an unusual time with unusual restraints and restrictions, imposed universally. But on a more microcosmic level, it's an apocalyptic heartbreak song – I think we've all bumped into the person we least want to see when we are looking our worst, pandemic notwithstanding.
There's also some escapism going on musically; the play on words with 'Hygiene Strip' / 'Sunset Strip' -which makes me think of sunshine and happily-ever-afters, alluded to with key changes, in the style of a big Hollywood musical number, offering the hope we will wake up and find it's all been a terrible dream and we can go back to normal…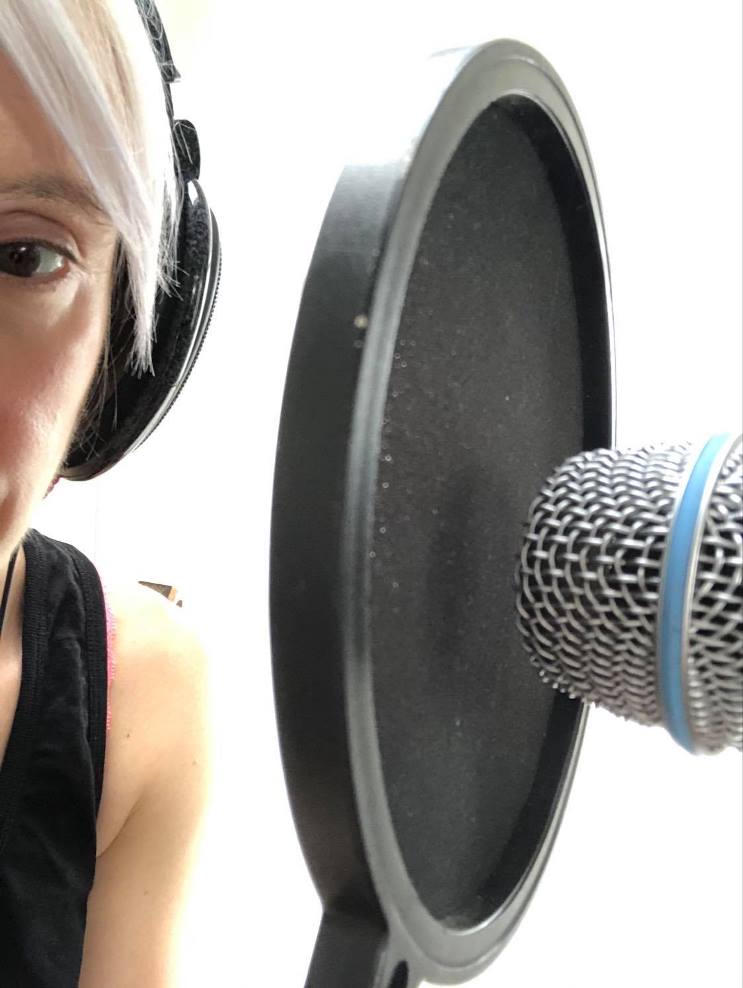 You have often talked about "spine-tingling" moments in the studio, was there a feeling that you had something special when you were recording 'Hygiene Strip'?
Chris: It was perhaps a bigger deal because so much effort had gone into the structure of 'Hygiene Strip', compared with previous songs we've done. I think Hague and myself had attempted five different versions of the track with differing modulations before settling on the one which is on the record. In other words, the chords which I had for the choruses and verses remained essentially the same, but the focus was on which key they would be in when they landed each time. We'd done this for several days and probably tested Sarah's patience, since she'd have to verify how each attempt would sound when it was actually sung.
Next came the finer detail of the arrangement: Stephen sent me a file showing how the piano part in the chorus might work, and I liked it a lot, but worried that there was too much of it all at once. The verses in 'Hygiene Strip' are pretty tight and congested with images, reflecting the claustrophobia of the scenario, and I wanted the environment to empty-out when the chorus arrives, so we can float above the street. I told Stephen on the phone that I hoped the listener would feel like oxygen had finally come rushing into the 'Strip.
About an hour later, he sent a rough mix of the track where you could actually hear the air arriving before the chorus hits. I was so relieved that I actually wept. It's been a weepy year, let's face it, but that was the moment when I knew my hopes for 'Hygiene Strip' were being realised.
It was fortunate for Haguey that we were producing distantly, since he would have been physically embraced for an uncomfortably long period of time, under conventional circumstances. Then Sarah delivered one of the strongest vocals of her career, and my rapture was complete.
Sarah: I remember Chris sent the demo on a Friday night. I was half way through eating a poppadom and hadn't even got to the chorus, before I was on the WhatsApp typing frantically about how brilliant I thought it was. It wouldn't leave my head, and I sang the demo the next morning. I love it when a song gives you that energy rush.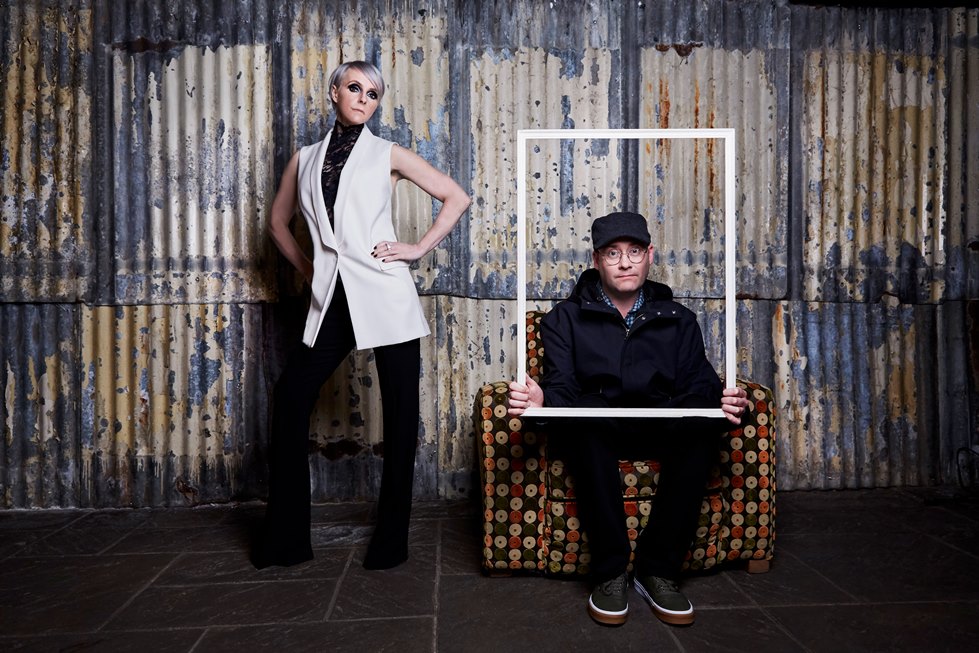 What is it like to have Stephen Hague back in the DUBSTAR camp again?
Chris: It's been a real blessing. If I had to pre-select someone to be in touch with pretty much every day of this year, I might have picked Stephen anyway, regardless of the album. We became fast friends in the mid-90s, since we have a similar sense of humour and worldview, and he's an excellent navigator in a crisis.
Also, he was really helpful when I suffered something of a breakdown while making the 'Goodbye' album, so he's a 'safe' person for me. I've often said that I learned my best habits as a recording musician from Haguey when we were making 'Disgraceful', and my bad habits are entirely inherent! It's been a real privilege to work so closely with him on this record, albeit in different places.
My co-producer role came largely from necessity, since the 'remote' nature of the recording required us to share so much more of the process, and in different locations. Sometimes when we work with people whose legacy we admire, there comes a point when you feel like you have the measure of their shtick; the wiring under the boards are exposed, and the spell is broken. By contrast, I'm constantly learning new things from Stephen, and I think artists are happier when they feel that they're evolving and improving.
Sarah: It feels like no time has passed at all, we just kind of picked up where we left off last time. We know each other's humour and he feeds me chocolate brownies if I've done a good job singing. I realise we do have this kind of synchronicity in the studio: he can give me direction from the shrug of his shoulders or angle of his head, and it will make me change the dynamic of the line or word I'm singing. He's a master of detail and nuance. Can we really be old enough to have known each other 25 years though!?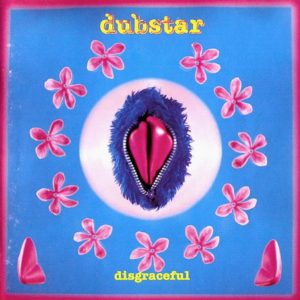 You recently celebrated the 25th Anniversary of your debut album 'Disgraceful' with acoustic versions of 'Not So Manic Now' and THE BEATLES 'Free As A Bird'?
Chris: It felt appropriate to acknowledge the 25th anniversary of our debut, although the new album had already taken a lot longer than any of us expected, so there was some debate over whether we could afford to take time out of the main schedule.
A change is as good as a rest, as the saying goes, so it was fun to have a diversion and create a session which was all about natural, 'almost-live' performance.
We realised that it would be John Lennon's 80th when this was released, and 'Free As A Bird' was in the charts when 'Not So Manic Now' made the Top 20, so it seemed to enrich the sense of occasion. There was some stiff competition that week, as I remember: Michael Jackson was at number one… Oasis had just released 'Wonderwall'… Madonna had one out… We really didn't expect THE BEATLES to show up as well!
Sarah: In the absence of being able to play live, we thought it would be nice to release something that was "as live". The acoustic Not So Manic Now was done in one take, I think that gives it a certain energy.
'Free As A Bird' we did, again, as live. But remotely. I recorded the vocal in my bedroom and Stephen put it all together. I was very nervous doing a song by THE BEATLES. I grew up with them, singing along probably before I could even talk, and I think it was a big deal for Chris too.
How do you look back on 'Disgraceful' now?
Chris: On the rare occasions when I hear it these days, I'm transported back to the places where it was made. I was still only 21 when we did 'Disgraceful', and recorded most of the guitars for 'Stars' and 'Anywhere' on my birthday. The title track was the following day, with an awful hangover. I learned a lot about recording guitars on those sessions, which were always very intimate. It was usually just me, Stephen Hague and sometimes Sam Hardaker, the engineer who would go on to form ZERO 7 shortly after.
When we first started doing 'Stars' a couple of years earlier, the James Brown 'Funky Drummer' break which features in it prominently was already sounding a little hackneyed. By the time of our release in '95, it had developed a character which was beyond irony. A bit like having a ghost in the room. I worried at the time that an over-reliance on breakbeats might eventually date-stamp the music unfavourably, but I think we got away with it most of the time, given the benefit of context and the other performances.
What kind of memories does it evoke?
When I hear the singles from 'Disgraceful' on the radio, I'm always struck by how great Sarah is on them, and that ultimately is why the record was a success, after all. Some of my fondest memories are related to observing the additional personnel – like Andy Duncan doing his percussion sessions, which really made some of the tracks sparkle, and he had good anecdotes. I got a kick out of sitting-in on Phil Spalding's bass session for 'Manic', and Jon Kirby (keyboards) was good company all throughout those sessions, as well as making a significant contribution to some of the arrangements.
Sarah: It was a time of breathless excitement and hope. Having everything I'd ever wanted, happen, freaked me out. I had no idea what I had done to deserve it. I was nervous, wondering if I'd be good enough, wondering if I'd live up to all my expectations and whether it would be everything I'd hoped. I was excited, intimidated, I didn't dare to hope or enjoy in case it was snatched away creating pain too big to bear. It was that beautiful moment of dreams coming into view, almost within reach, before they collided with reality, lost their sparkle and became just another day.
During that Britpop period, the press liked to pitch the female fronted acts like SAINT ETIENNE, SLEEPER, REPUBLICA, ECHBELLY and PORTISHEAD against each other, was there a real rivalry or were you all pals drinking together in the pub?
Sarah: We certainly didn't hang out like one big exclusive girl gang. Which was a real shame. I used to spend a bit of time with Saffron from REPUBLICA who is a particularly warm hearted, lovely person and great company.
SAINT ETIENNE came to our gigs sometimes, and I remember one time we had records out the same week, and the press had really tried to manufacture a 'Sarah vs Sarah' story.
There was an event, and they were hoping for a confrontation. I was cringing in a corner as Sarah walked in. She walked straight up to me, took my hand and was so lovely. I won't forget that gesture of solidarity and how she deflated their nonsense with kindness and dignity.
I always hated the Ladette thing, but if you didn't join in, you were seen as being a bit of a spoilsport. The sad truth was, we would never be taken seriously, or seen as equals no matter how much we drank and gobbed off – despite being encouraged to beat them at their own game and subsequently judged by their shifting standards.
There was an awful lot of female talent around, that I feel was belittled by presenting us as being in some sort of competition with each other, and, even more offensively, the implicit suggestion that we were a sideshow to the 'main event'. It was institutional, chauvinistic marginalisation. I suffered from being quite laid-back and non-confrontational (I still do!) and I think that, combined with my being female, made some people continually try to put me down and disadvantage me, disregarding me as "just a singer". That wouldn't be tolerated now, but it happened back then, and the legacy of it still impacts me today.
I always admired Beth from PORTISHEAD. She was having none of it, and she was portrayed as brittle and vulnerable, but I saw her as strong and powerful because she had the courage to be true to her unique self. I loved 'Dummy'. It was my soundtrack to us being signed, along with 'Trouble' by SHAMPOO, 'Confide In Me' by KYLIE, and 'Linger' by THE CRANBERRIES.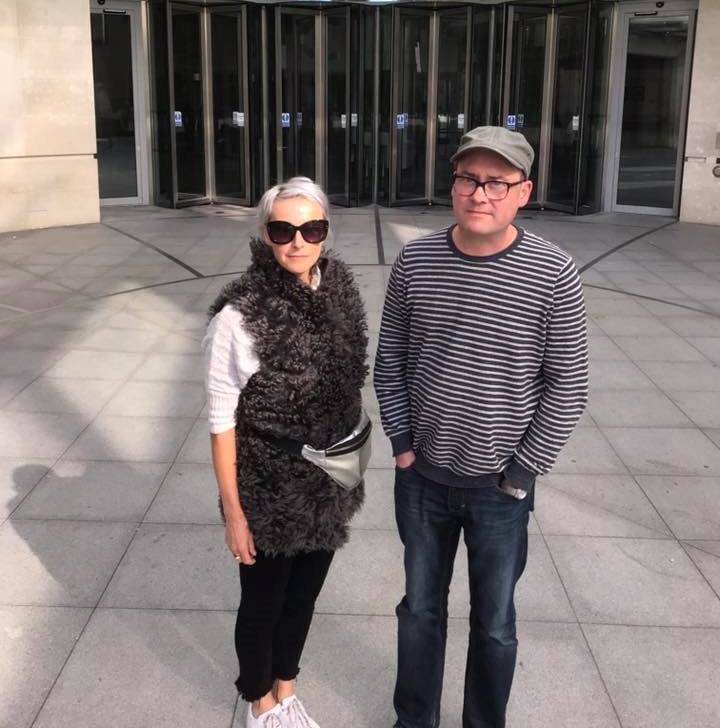 The new single 'I Can See You Outside' is classic DUBSTAR with something of an ironic title?
Chris: It was initially intended in a more existential than literal way, since I imagined the "ride" in the lyric as a metaphor for a way of living, or life itself. Ideally, it should mean various things to different people, though.
It's always good to leave some room for interpretation, and in more recent days, the title feels more pertinent than when we recorded it. For me, 'I Can See You Outside' evokes Christine McVie and Giorgio Moroder liaising unexpectedly in a condemned nightclub.
Sarah: Hahaha yes. Something of a zeitgeisty title for sure. Totally unintentional. I think the current atmosphere has seeped in and unconsciously coloured everything. It was written just as lockdown was lifting and we were released like lambs into a brave new world of unease, confusion, conspiracy and sadness. All set to a disco beat.
How did 'I Can See You Outside' come together? Is this another Stephen Hague co-production?
Chris: Stephen gets a writing credit, as well as production one on this track, since I started writing the verses in reaction to something which he'd played. This approach had worked well on 'Hygiene Strip' also, since I'd been struggling to initiate the process in the usual way, amid the heightened anxiety of the pandemic. He would send occasional synth riffs, which sounded like beautiful little micro-productions, and it was impossible to avoid reacting with melodies and words.
Once we knew Haguey would be involved in this project, I didn't really find myself referring to the albums which we made with him in the 90s, but instead revisiting his earlier records, which I'd loved in my teens. It was an opportunity to bottle some of that magic at the source.
So is the new DUBSTAR album progressing in earnest? How has the lockdown inspired or hampered you creatively?
Chris: Dilemmas and experiments which would normally consume an afternoon can take a week, when you're recording remotely.
On the upside, you have additional time to immerse yourself in it, which I've found to be a welcome distraction from extraneous matters this year. Frankly, I shudder to think how badly I might have coped otherwise. It's been really fortunate personally, and turned out particularly well, considering the adversity. Maybe because of the adversity? The best songs are usually the ones which you're compelled to write, beyond any practical need to 'provide content'.
Sarah: It's certainly made us get our heads around technology. It's nice to be able to do a vocal and see Chris' face pop up on the computer screen because I've left my zoom open. And we all speak most days. For hours…
It's been a bit of both. It's frustrating to not be able to kick ideas around face-to-face and decide things together, so the process has taken longer because the communication has been a pipeline rather than a bubble. But there has been plenty to write about!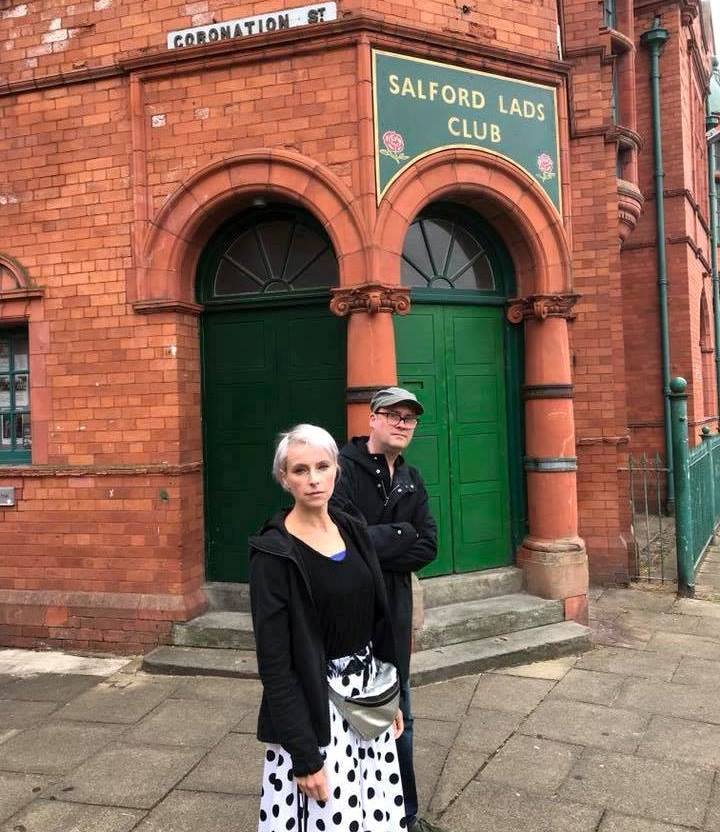 With everything going on, what are your hopes and fears for the future?
Chris: I hope this phase in history is eventually reduced to a disturbing memory. My fear is that it will endure.
Sarah: I hope we can find our humanity again, reconnect with kindness and empathy. Currently there is no respect for differences and no value in expertise and we need to restore and reset fast, the future of the planet depends upon it.
As Madonna says; "Love makes the world go round", let's cling to that as we find our path to hope.
---
ELECTRICITYCLUB.CO.UK gives its warmest thanks to DUBSTAR
'I Can See You Outside' is released as a digital single by Northern Writes, stream or download at https://fanlink.to/dubstar-icsyo
DUBSTAR CDs, vinyl, cassette and merchandise available from https://dubstar.tmstor.es/
https://www.dubstarofficial.co/
http://www.facebook.com/dubstaruk/
https://www.instagram.com/dubstaruk/
---
Text and Interview by Chi Ming Lai
19th November 2020, updated 28th August 2021