Billie Ray Martin first became widely known as the front woman of ELECTRIBE 101.
Born in Hamburg, she became immersed in the punk and industrial scenes in Berlin before being introduced to soul music by a local record shop owner. Relocating to London, in a similar way to Alison Moyet, she placed an ad in Melody Maker stating "Soul rebel seeks musicians – genius only".
Birmingham based electronic dance music enthusiasts Joe Stevens, Les Fleming, Brian Nordhoff and the late Rob Cimarosti replied and together they formed ELECTRIBE 101, named after the Roland synth.
At around the same time, Billie Ray Martin worked with S'EXPRESS on the SLY & THE FAMILY STONE inspired hit 'Hey Music Lover'. Meanwhile, ELECTRIBE 101's first single 'Talking With Myself' became an underground club favourite. After they signed deal with Mercury Records, Tom Watkins who had previously looked after PET SHOP BOYS became their manager.
The second single 'Tell Me When The Fever Ended' and a reissued 'Talking With Myself' were both hits and earned appearances on 'Top Of The Pops' with Billie Ray Martin's animated performance coming over like Cilla Black on Acid. With a Top30 debut album 'Electribal Memories' released in 1990, ELECTRIBE 101 were part of the bill at ERASURE's open air 'Wild! Party and the opening act for DEPECHE MODE on the European leg of the 'World Violation' tour.
A second ELECTRIBE 101 album 'Electribal Soul' was completed but record company politics led to it being shelved for 30 years. Undeterred, Billie Ray Martin signed a deal with Warners and released the 1995 solo album 'Deadline Of My Memories' which included the worldwide hit 'Your Loving Arms' and new recordings produced by Brian Transeau aka BT of several songs that had been part of 'Electribal Soul'.
After her time in the spotlight, Billie Ray Martin adopted a lower profile approach to explore her eclectic interests and recorded her second solo album '18 Carat Garbage' in Memphis to authentically pursue her love of soul with guests including legendary divas Carla Thomas and Ann Peebles. But she returned to electronic music in 2011 in THE OPIATES with Robert Solheim on the album 'Hollywood Under The Knife' which was provided a stark dissection of celebrity culture.
With 'Electribal Soul' finally getting its belated release and demonstrating that ELECTRIBE 101 had been on the cusp of a wider breakthrough, Billie Ray Martin kindly talked to ELECTRICITYCLUB.CO.UK about its background as well as other aspects of her career.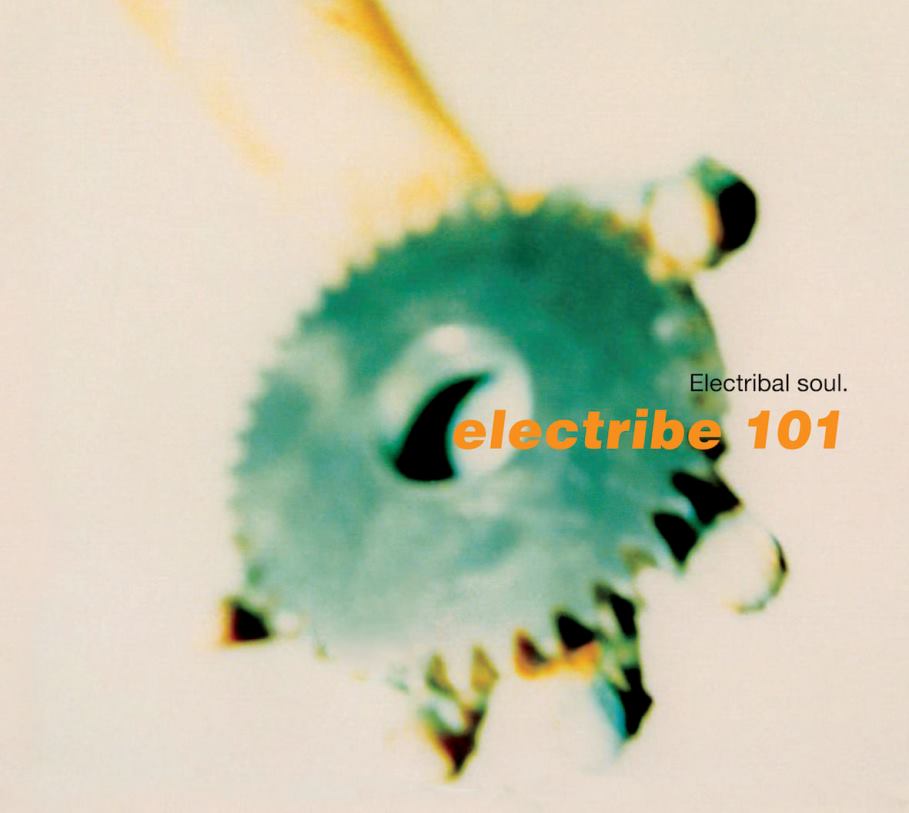 'Electribal Soul' comes out 30 years after it was intended, how does it feel to actually have it released?
Now that all these incredibly positive press reviews are in, it feels like a very happy thing. Daunting to start with, but now I'm all excited. And to read that the music would have actually broken down all the doors for us, had it been released at the time, makes me sad too.
What was the impetus to finally get it out, had there been any complex contractual issues that needed to be sorted?
Not really. I don't think anyone, including us, had any interest. We had been dropped by Phonogram so we assumed the album was no good. Finally I felt like someone had to put this out there.
Were there any tweaks on the mix done to release it for the 21st Century or is it basically as it was laid down in 1991?
Exactly as it was laid down.
It seems unbelievable now that your management and label sat on the album, as time has proved now that these songs and recordings are of high quality?
They didn't sit on it, they shat on it. Manager had been sacked before that, so he had nothing to do with it. The record company heard it and dropped us.
ELECTRIBE 101 had just finished supporting DEPECHE MODE on the 'World Violation' tour, had the vicious Devotee reaction helped fire you up when it came to putting together the follow-up to 'Electribal Memories'?
No it did the contrary. The tour had put a lot of pressure on us. We were canned off stage every night for two months and that took its toll on us as a group of people who were struggling to come together anyway. It was a nail in the coffin.
What were band relationships like at the time, were there changes in the creative dynamic for 'Electribal Soul' compared with the debut?
We were finding out voice as writers together. Rob came up with all these beautiful chord progressions, once I'd given ideas of what I was looking for. Joe came up with all this incredible production, hooks and beats. And Les on bass. Really, it's all played live. He's so great. Brian produced too of course. But I think our confidence as a group was not strong enough so we didn't seem to know what we had.
A statement of intent comes with the spacey soul opener 'Insatiable Love', what was the inspiration?
I was that person. It is about a relationship and every sentence, every word, is me. Musically I think the guys came up with that musical idea and I'd found it easy to write to it.
THROBBING GRISTLE's 'Persuasion' is an inspired choice for a cover that is quite out there, what was the idea behind reinterpreting it?
That was always on my list. I already released with spooky after E 101 broke up. I asked the guys if they wanted to do it and they immediately said: 'Sure'. I brought some samples (Machines, Machines) which was funny and we had a lot of late night fun playing around with all that.
'Space Oasis' would have probably been a Top20 hit had it come out in 1992 and it later appeared on your debut solo long player 'Deadline Of My Memories', had it been the intention to do a more immediate pop record with 'Electribal Soul'?
I wrote the song with Martin King prior to meeting the guys from E 101. I brought it along as we were still not sure if we could write good songs together as a group. We were still trying to find out voice regarding that. So this was a song that they re-interpreted and worked their beautiful magic on. It's their production that makes it really shine.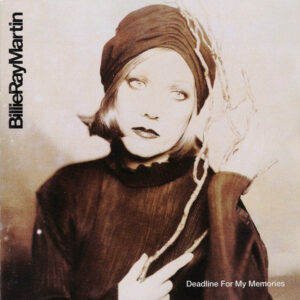 A point of interest for anyone who has followed your work is there are also the first finished versions of 'Deadline Of My Memories', 'Hands Up & Amen', 'True Moments Of My World', 'You & I (Keep Holding On)' and 'Moving Downtown' (which became 'Running Around Town'), songs that also ended up on your first solo album…
Yes after we split, I sort of took those songs with me to put them on my future work. I felt they were strong songs.
Now you have had some distance, do you have any preferred versions of these songs that are on both albums?
I find the E 101 album much more soulful and as they should be. They are convincing.
While "soul" was naturally the emphasis on this album, despite its proto-trip hop loop, hints of the countrified feel that appeared more prominently on a few 'Deadline Of My Memories' tracks emerges on 'A Sigh Won't Do'?
It's such a strong song, maybe our best. I can't remember what the inspiration was but the guys have a strong reggae background, coming from Birmingham and I remember playing that little additional bassline in the break and they said: how reggae of you. As far as my lyrics and melody go, I always have that soul / country thing going on.
How close was 'Electribal Soul' to being actually released back then, were there any realistic options to take it to another label?
It was played to some and turned down. That's all I know.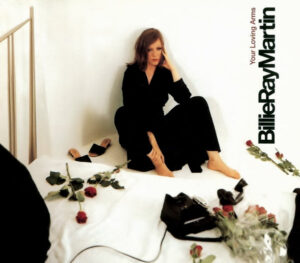 When and how did the decision to disband ELECTRIBE 101 and go solo come about?
Being dropped and not getting signed was our last straw as a group of people I think. We really doubted ourselves to the point where it seemed really emotionally painful to continue.
Things worked out well for you when you teamed up with THE GRID to produce 'Your Loving Arms' which became a huge hit in 1995, Dave Ball has said that was one of his career highlights…
Dave is an angel and I love him. So nice to work with him on a few occasions. So yes, I guess it was the song that made all the difference for me and does to this day. I am grateful
After knocking on the door of mainstream stardom for a few years, 'Your Loving Arms' opened it but how did fame and the increased attention sit with you?
I loved it. It was crazy in America where you're treated well when you have your 15 Minutes of Fame. I enjoyed every second of it. That's as far as the audience goes and people celebrating my record in clubs. As far as the 'industry' goes, that was all the same bullshit as always. I was not appreciated in any way by these majors. But I'm forever grateful for all that happened.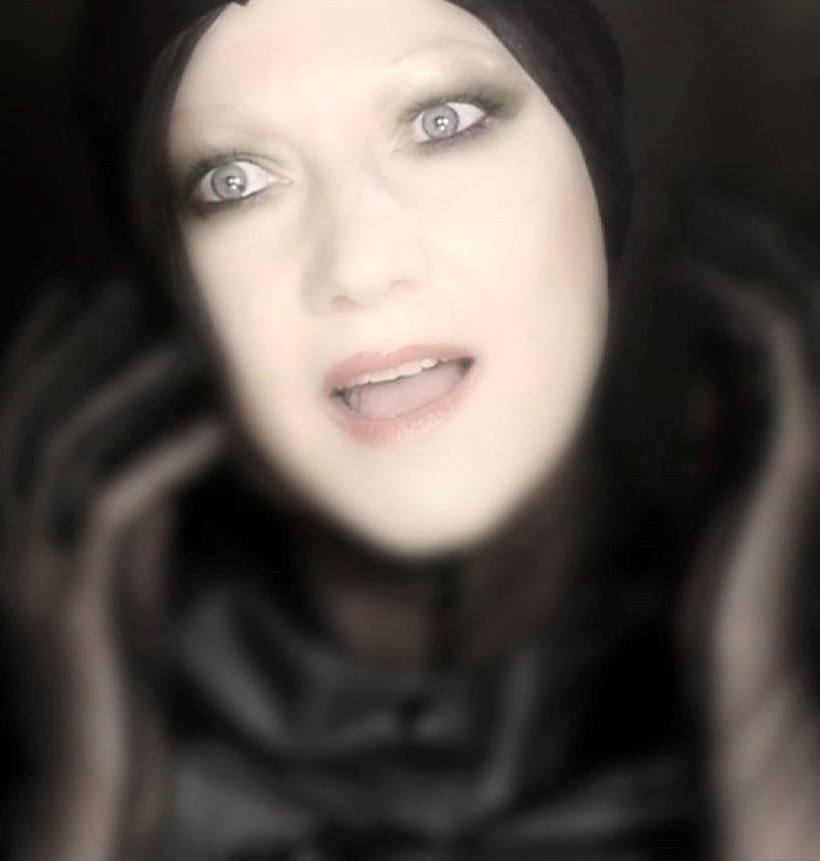 You formed THE OPIATES and released the album 'Hollywood Under The Knife' in 2011. It took a few years to come together but 'Anatomy Of A Plastic Girl' and 'I'm Not Simone Choule' are fantastic tracks, how do you look back on this project? Will there ever be a second album?
I look back on it and I like it a lot. Again when we did it, with little promotion and not really getting all that much feedback, it seemed like one of those things where you're not sure if it's any good. Now I have to say that I underrated it. I don't think there'll be another one, because without massive promo budgets, no one would find out about it.
You have a vast portfolio and have recorded music in many different styles, are there any which you would recommend to people who may be fans of ELECTRIBE 101 and your first solo album but who may have lost touch with your work since then?
I like 'Eighteen Carat Garbage' in some places, 'Four Ambient Tales' but really people should have a rummage and see what appeals to them.
What is next for you, is it true you are working on four albums?
I am indeed, with three already more than half done. Once they're done there'll be no getting aways from me! *big laugh*
All developed live in the studio with incredible musicians and no programming in sight!
---
ELECTRICITYCLUB.CO.UK gives its grateful thanks to Billie Ray Martin
ELECTRIBE 101 'Electribal Soul' and other releases from the Billie Ray Martin back catalogue such as 'Eighteen Carat Garbage' and THE OPIATES 'Hollywood Under The Knife' are available from https://billieraymartin.bandcamp.com/music
https://www.billieraymartin.com/
https://www.facebook.com/billieraymartinmusic
https://twitter.com/billie_r_martin
https://www.instagram.com/billieraymartin/
---
Text and Interview by Chi Ming Lai
30th March 2022