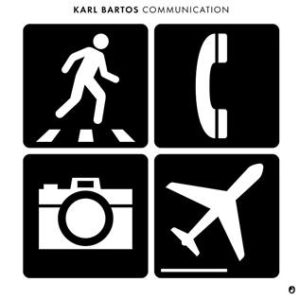 It seems strange now, but when 'Communication' was released in 2003, it was Karl Bartos' return to electronica, following the ill-fated guitar driven excursion 'Electric Music' of 1998.
'Communication' was effectively Herr Bartos' first solo album after the ELEKTRIC MUSIC project with RHEINGOLD's Lothar Manteuffel, which had started promisingly in 1993 with the well-received 'Esperanto'
. Frustrated by the drought of new material following 'Electric Café', Bartos had generally been seen as a beacon of hope for KRAFTWERK enthusiasts.
But just as 'Communication hit the shelves, an elephant entered the room in the shape of his former band; they released their first album of new material since 1986 in the shape of 'Tour De France Soundtracks'.
With Ralf Hütter and Florian Schneider finally delivering neu Kling Klang Produkt 2003, fans and press predictably focused their attention on KRAFTWERK. It was a shame because 'Tour De France Soundtracks' was rhythmically weak and lacklustre, a sanitised fascmile of the greatness KRAFTWERK had been.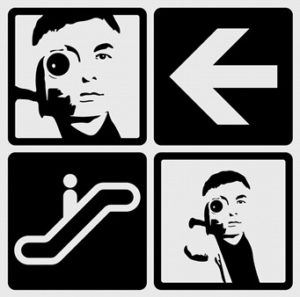 Much better was 'Communication'
, an overlooked collection of fine electronic pop. At the time, Bartos said the album was "about the way images shape our view of the world and how electronic media is going to change the contents of our culture".
Like 'Computer World' before it, the prediction came true. Thus 'Communication' is possibly even more relevant today, than it was then.
The album began magnificently with 'The Camera', a surefire updating of 'The Robots' for the new Millennium.
Certainly Bartos' trump card compared with his former colleagues at Kling Klang was the ability to retain recognisable classic elements such as the elastic bassline and Polymoog piano signatures, while still thrusting through a vibrant, futuristic outlook.
This template continued "in Bild und Ton" on the much darker 'I'm The Message'. Powerful and robotic, yet held down by a sinister electro-funk groove, it kicked in a manner that 21st Century KRAFTWERK couldn't. Some screeching synths and a pulsating hypnotism provided extra tension.
The social commentary of '15 Minutes Of Fame' co-written with electro producer Anthony Rother was Bartos demonstrating his pop nous; for all of KRAFTWERK's innovations in sound, other than 'The Model', they never really did songs. With its octave shifting backbone and melodic patterns, '15 Minutes Of Fame' took its lead from NEW ORDER.
Herr Bartos had publically declared on several occasions that the Mancunians were his favourite band and their more guitar based side came over musically in 'Life', possibly an autobiographical statement on him fleeing the Kling Klang nest. Hearing some Hooky bass reimagined on synths made for interesting listening.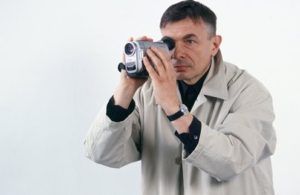 With plenty of vocoder in abundance, 'Reality' was more synthetically mechanical and abstract in the vein of a less frantic 'Overdrive' from 'Esperanto'. Meanwhile, 'Electronic Apeman' took that template into more robotic pop territory. Using some superb lead synth lines, in hindsight the track wasn't that far from 'Nachtfahrt' on 2013's 'Off The Record'
, highlighting a spiritual connection between the two long players.
'Cyberspace' held a steadier vibe with sombre string tones as a contrast to the largely uptempo nature of 'Communication', before it was back to business as usual with the cascading sequences and thrusting schlagzeug of 'Interview'. Following on, the percussive crash of 'Ultraviolet' contained the amusing line "I've got to return some video tapes" to time capsule 'Communication' as a definite 2003 release!
The ambient tone poem of 'Another Reality' acted as an ideal closer to the energetic album, sparingly employing the vocal glitch cut-up techniques Bartos pioneered on 'Lifestyle' from 'Esperanto'.
Despite the artistic superiority of 'Communication' over 'Tour De France Soundtracks', the album did not capture wider public appreciation.
While KRAFTWERK gaining all the press and fan attention didn't help, personnel changes and cost-cutting measures at his then-record label Home, a Sony Music subsidiary, also hindered the promotion and distribution of the album.
With the timely remaster of 'Communication', some of Karl Bartos' best work will hopefully be acknowledged and people will realise how key he has been to the pioneering legacy of his former band.
As the man who co-wrote many of KRAFTWERK's best known songs such as 'The Model', The Robots', 'Computer Love', 'Pocket Calculator' and 'Tour De France', Karl Bartos deserves greater recognition for his achievements and STILL producing great music.
---
'Communication'
is reissued with the bonus track 'Camera Obscura' by Trocadero Hamburg on 25th March 2015 in CD, vinyl LP and digital formats, boxed set available from https://www.ghvc-shop.de/detail/karl-bartos-communication-limited-boxset-vorbestellung
---
Text by Chi Ming Lai
Photos by Marion von der Mehden
19th March 2016