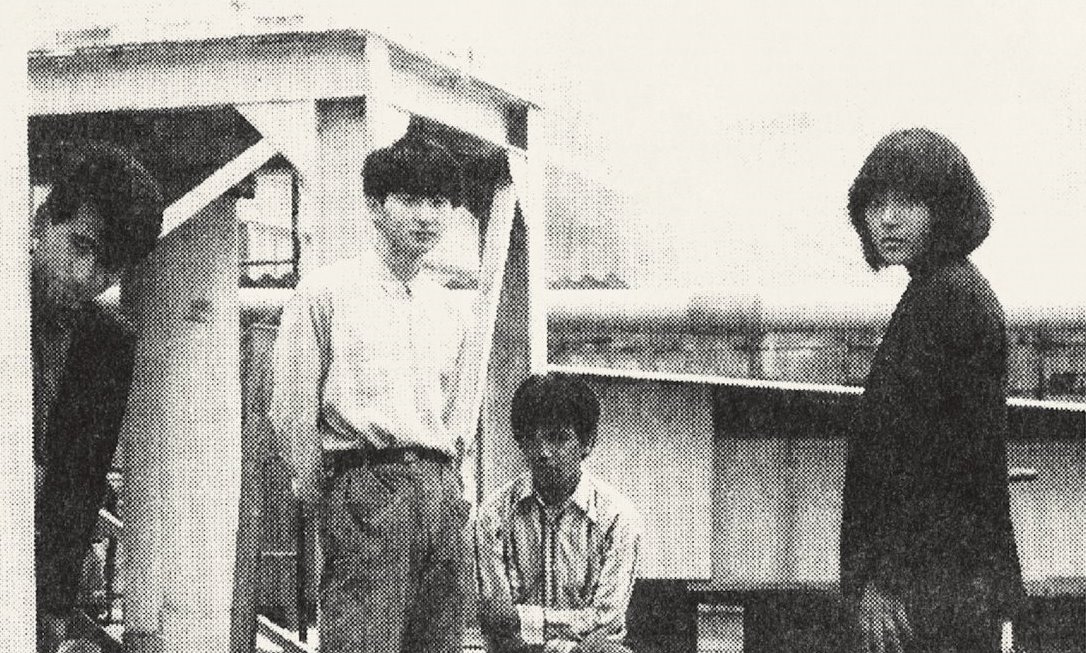 PORTRAY HEADS were from Matsuyama in Japan and their music is largely unknown, apart from in the collections of die-hard minimal synth enthusiasts.
The musical core of PORTRAY HEADS were Tohru Tomita and Mikiharu Doi who had solo bedroom project called ONANIE BAZOOKA, while the band began with Ayumi Tokunaga on lead vocals.
They only ever had two releases in their day, with the foundations of their myth and legend in underground electronic music built around a superb debut single 'Elaborate Dummy', issued rather obscurely on flexi-disc in 1985 by the now defunct Kageroh Records.
PORTRAY HEADS deserve their place in the synth pantheon for 'Elaborate Dummy' if nothing else, an exquisitely European sounding tune that was almost Gallic in tone with pulsating synths and electronic crashes, augmented by a spacey cacophony of bleeps and swirls.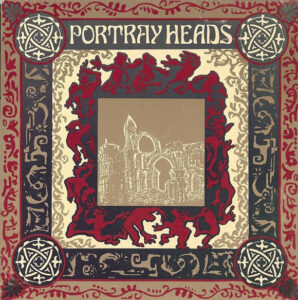 However, after 'Elaborate Dummy' was unleashed in Japan, Ayumi Tokunaga left PORTRAY HEADS and Yumi Ochi was recruited. Her more contralto delivery suited the reconfigured combo's darker direction which they were heading in after the comparatively synthpop approach of 'Elaborate Dummy'. Three tracks were released as the self-released cassette 'Oratorio' in 1986.
PORTRAY HEADS were based in a conservative and isolated city on an island many miles from the bright lights of Tokyo, so opportunities to perform live were rare and eventually they disbanded, never to be heard of again until now.
Minimal Wave Records and Bitter Lake Recordings together have compiled the five previously released tracks by PORTRAY HEADS and thanks to the two labels tracing Tohru Tomita, have appended them with demos featuring both Ayumi Tokunaga and Yumi Ochi (including five previously unheard songs) for a double vinyl LP collection.
It all begins naturally with 'Elaborate Dummy' and this cult classic is worth the purchase price alone, sounding better than ever, now remastered for solid vinyl and digital. But another jewel is 'Watch Your Scope!' which was the B-side and a perfect partner with its glorious arpeggios and analogue keys coming together in the quirky vein of MATHEMATICS MODERNES or VIENNA.
Following the departure of Ayumi Tokunaga, material from 'Oratorio' like '夢を夢に' was more austere, thanks to Tohru Tomita's use of bass guitar and the deeper tones of Yumi Ochi who opted for her vocal expression to be in Japanese. The highlight though was '浮かぶ·迷う·漂'う', a fabulous exercise in art industrial coming over like IPPU DO meeting SPK during their Sinan Leong fronted phase.
Despite the title, 'Industrial Eye' was less so in approach, but still took on a doomy demeanour with an unsettlement that was undeniably less immediate than the Ayumi Tokunaga voiced period. Although eventually pressed on 7" vinyl, 'Oratorio' was more lo-fi, sounding like it was struggling to jump off its source tape and for many, this will be the appeal and charm listening in 2020, although others may find this aspect more challenging .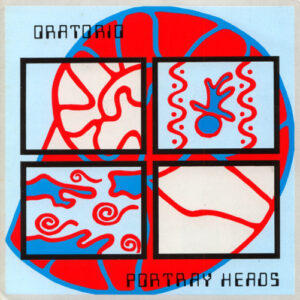 Appended with unreleased material featuring both vocalists, from the Ayumi Tokunaga period, the percolating '舞い上がれ' still sounds French despite being in Japanese and although the electronic backdrop is appealing and exhibits potential, the live percussive clatter from fourth member Tatsuyuki Okiura proves to be a distraction. There's also an Ayumi Tokunaga fronted demo of 'Industrial Eye' which adopts a higher pitched vocal range.
Meanwhile, '操り人形' features a gloriously out-of-tune synth solo and the Middle Eastern flavoured 'Generation Stor' captures an interesting use of drum machine distortion on the kick to form a mutant bassline.
Although there are the typical octave shift driven dark disco experiments of the era, there were already indications of a move into the more leftfield territory of the Yumi Ochi phase, which is represented by three alternate versions of other tracks already on the compendium, all of which display the heavy melancholic resonances captured on 'Oratorio'.
One noticeable observation is PORTRAY HEADS had much in common with the independent European electronic music from the Cold War era. After all, Japan had China, North Korea and the Soviet Union all within close proximity and those tensions were more than reflected.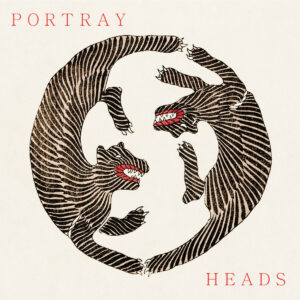 35 years on, PORTRAY HEADS deserve recognition for their creative efforts alongside the big city projects like YELLOW MAGIC ORCHESTRA and their Alfa Records cohorts in the development of Japanese electronic pop. For their opening salvo of 'Elaborate Dummy' and 'Watch Your Scope!', PORTRAY HEADS are up there with the best of post-punk synth.
This release by Minimal Wave and Bitter Lake Recordings goes some way in providing another part of the jigsaw. While the sound quality is variable and actually got worse as the band moved into a form of proto-darkwave, what was not in doubt is their electronic punk spirit, even though it was short-lived.
---
'Portray Heads'
is released by Minimal Wave and Bitter Lake Recordings as a double vinyl LP direct from https://minimalwave.com/articles/article/portray-heads-portray-heads-2lp
Also double vinyl LP and download available from https://portrayheads.bandcamp.com/album/portray-heads
---
Text by Chi Ming Lai
22nd October 2020