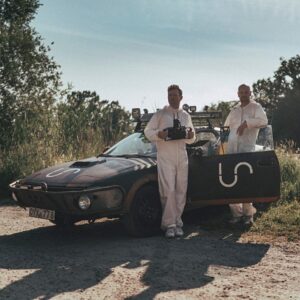 "You and me v tomorrow, living off joy and sorrow and the dreaming in our eyes, we keep our dreams alive…"
If there was a musical duo who visually symbolise the dystopian paranoia of the world pandemic crisis, then it is the protective boiler suit donning UNIFY SEPARATE.
Formally known as US, the Scottish Swedish pairing of Andrew Montgomery from GENEVA and Leo Josefsson of LOWE impressed with their 2019 debut album 'First Contact'
which successfully combined the soaring vocal aspects of Britpop with the melodic melancholy of Nordic synth.
UNIFY SEPARATE have released their first single of 2020, the magnificently striking statement of 'Solitude & I'
. Like DEPECHE MODE meeting MUSE before building with some mighty synth arpeggios, it morphs from a drum 'n' bass lilt into a blistering mutant attack.
The tense self-directed video filmed by Tobias Andersson looks like it could be a scene from 'The Crazies' or 'Chernobyl'. It sees our heroes on decontamination duty, driving their Gothically modified Toyota Celica called Angelica to a desolate forest quarry. Resigned to the disaster that has occurred, it all acts as poignant symbolism that the world is running out of time…
From the new album is due out in mid-2021, 'Solitude & I' is a natural progression of the Stockholm-based duo's material on 'First Contact' with Montgomery not letting up with his Jeff Buckley inspired vocal delivery, reflecting the isolation and uncertain future many are currently feeling as "There's nobody out there, no-one but you and I".
Anthemic, uplifting and optimistic, it is UNIFY SEPARATE's in-your-face manifesto on never giving up on your dreams.
---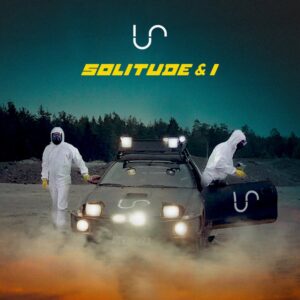 'Solitude & I'
is released as a digital single, available direct from https://unifyseparate.bandcamp.com/
https://www.facebook.com/usmusicspace
https://twitter.com/andrewmonty
https://twitter.com/lazyeyesthlm
http://www.instagram.com/unify_separate
https://soundcloud.com/usmusicspace
https://open.spotify.com/artist/0h9f9Dz3aVBP41aEF3GDON
---
Text by Chi Ming Lai
24th October 2020