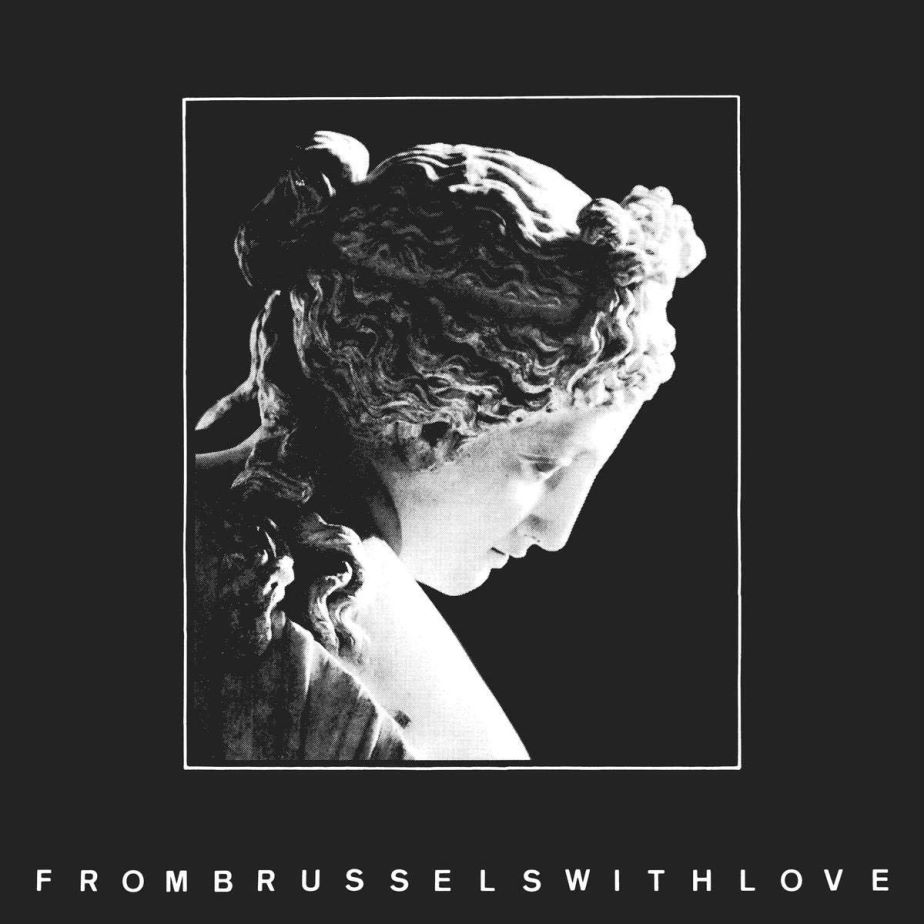 Originally released on 20th November 1980, the deluxe cassette compilation 'From Brussels With Love' celebrates its 40th Anniversary.
Writing for NME, Paul Morley said at the time: "The arrival of this thin tape from Belgium provides a reminder – without really trying, without being obvious – that pop is the modern poetry, is the sharpest, shiniest collection of experiences, is always something new".
It was the first proper music release on Les Disques du Crépuscule, a boutique Belgian label that emerged from Factory Benelux.
FBN was the European Low Countries wing of the iconic Manchester label that at the time was the home to JOY DIVISION, A CERTAIN RATIO, THE DURUTTI COLUMN and SECTION 25. It had primarily been set-up as an outlet for spare tracks by Factory Records acts and one of its later notable releases in Autumn 1981 was the 12 inch remix of NEW ORDER's 'Everything's Gone Green' which featured the non-album songs 'Mesh' and 'Cries & Whispers' on the B-side.
But from its inception with direction from head office, the Obscure Records influenced Les Disques du Crépuscule was to be a separate entity despite being run by the same Factory Benelux founding team of Michel Duval and Annik Honoré; the pair had established the Plan K venue in Brussels which hosted two JOY DIVISION concerts to establish the Manchester link.
'From Brussels With Love'
was notable for featuring the first released recording by the three surviving members of JOY DIVISION following the sad passing of Ian Curtis before they adopted the name NEW ORDER; 'Haystack' was a collaboration with Leicester-born singer-songwriter Kevin Hewick. Conceived as a concert journal and curated by Duval, Honoré and radio show host / composer Wim Mertens, as well as a range of international avant-garde and new wave music,  it contained modern classical work from Gavin Bryars and a then-unknown Michael Nyman.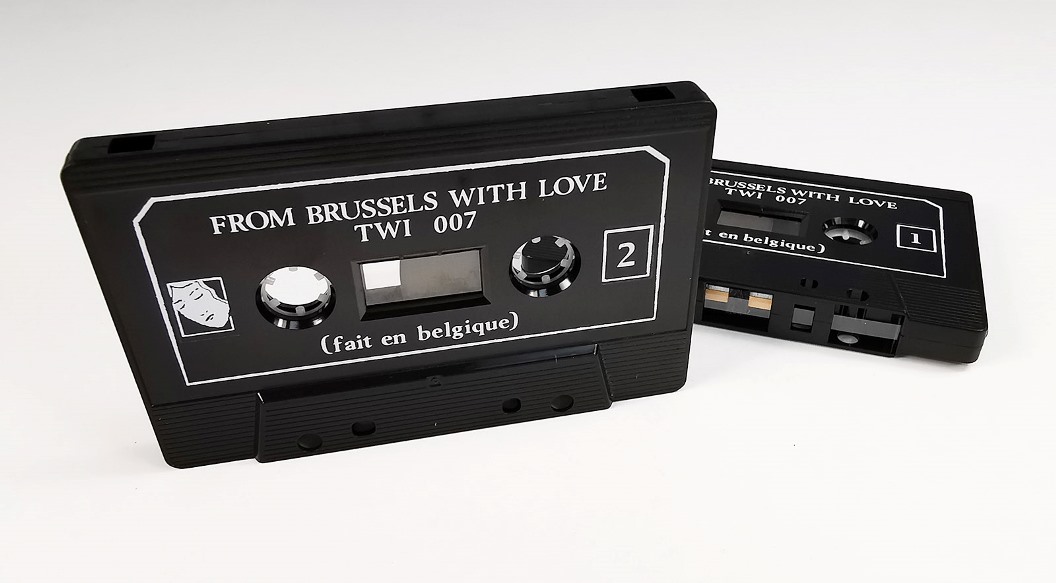 There were also spoken segments including a poetry reading from THE SKIDS' Ricard Jobson plus interviews with Brian Eno and Jeanne Moreau; the latter featured a beautiful piano background by Claude Coppens to accompany the words of the notable French actress, thus producing an art piece in its own right.
'From Brussels With Love' was diverse, varying from exquisite ivory pieces like 'Children On The Hill' by Harold Budd to 'The Music Room', a Frippish guitar noise experiment from JOY DIVISION producer Martin Hannett accompanied by a drum machine.
But of interest to electronic music enthusiasts were three exclusive jingles by John Foxx and an early rhythm machine backed take on 'Airwaves' by Thomas Dolby. Meanwhile from Europe, there was the doomy synth laden post punk on 'Cat' by THE NAMES and the quirky electronic Neue Deutsche Welle of DER PLAN's 'Mein Freunde'.
To celebrate its 40th Anniversary, 'From Brussels With Love' has been reissued as a lavish 10" x 10" 60 page hardback earbook with rare images, posters, sleeve designs and memorabilia, plus a detailed history of the Crépuscule label between 1979 and 1984. The audio features not only the 21 tracks from on the original cassette in 1980 on one CD, but a bonus collection of 18 related tracks from the period on a second CD including those contributions unable to be included due to space considerations.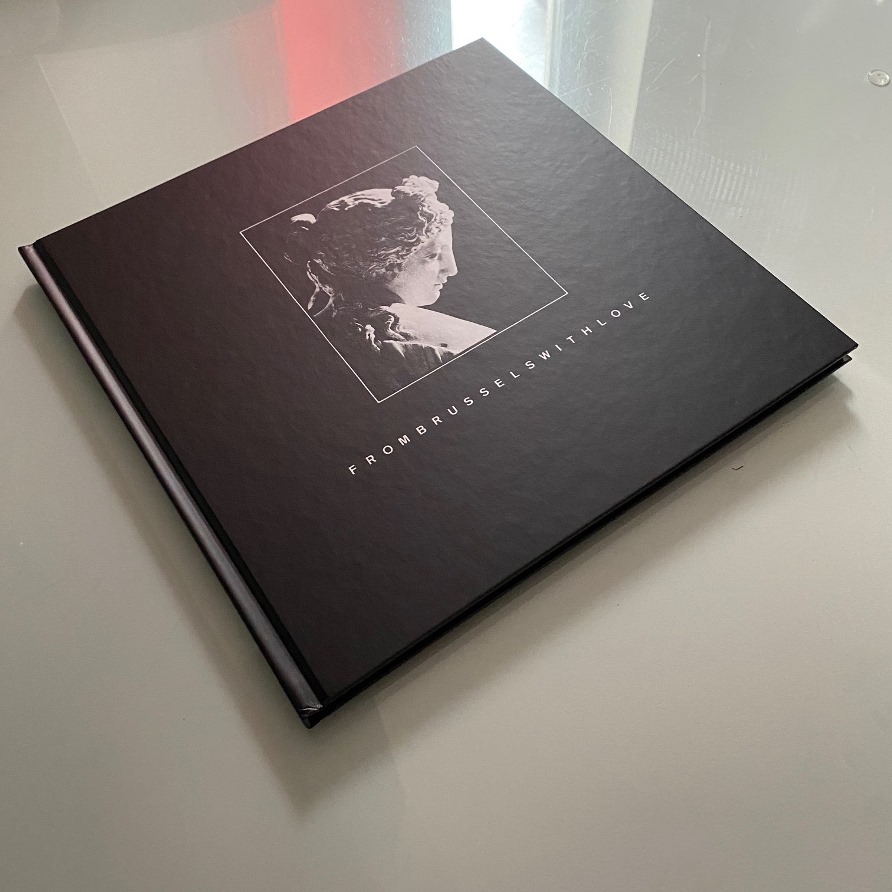 For John Foxx completists, this set will be essential as it includes two more jingles from the former ULTRAVOX front man, as well as his superb garage robo-funk instrumental 'Mr No'.
Among the other musical highlights are Bill Nelson's 'Dada Guitare', a Far Eastern flavoured instrumental of glorious E-bow and THE DURUTTI COLUMN's beautiful 'For Belgian Friends', composed by Vini Reilly in honour of Michel Duval and Annik Honoré. Produced by Martin Hannett, his technologically processed techniques made Reilly's dominant piano sound like textured synthetic strings, complimenting his sparing melodic guitar and the crisp percussion of Donald Johnson.
Also produced by Martin Hannett and another welcome inclusion in the 'From Brussels With Love' appendix is THE NAMES 'Nightshift' with its chilling synth embellishing the archetypical arty post-punk miserablism of the period. Another Belgian band POLYPHONIC SIZE make an appearance with 'Nagasaki Mon Amour', an intriguing minimal tribute to ULTRAVOX with its detached Gallic delivery over buzzing synths and icy string machines produced by Jean-Jacques Burnel of THE STRANGLERS.
Of interest to PROPAGANDA fans will be JOSEF K's frenetically paced 'Sorry For Laughing' which was covered on 'A Secret Wish'; their front man Paul Haig went on release a number of EPs and albums via Les Disques du Crépuscule including the acclaimed 'Rhythm Of Life' and 'The Warp Of Pure Fun'.
Over four decades on, the catalogue of Les Disques du Crépuscule included artists like Anna Domino, Isabelle Antena, Alan Rankine, Winston Tong, Blaine L Reininger, John Cale, Helen Marnie and Zeus B Held as well as bands such as TUEXDOMOON, MARINE, CABARET VOLTAIRE, MIKADO, THE PALE FOUNTAINS, ULTRAMARINE, MARSHEAUX and LES PANTIES.
Sophisticated and exhibiting a tasteful visual aesthetic, Les Disques du Crépuscule established itself as a cosmopolitan and culturally significant artistic outlet with a distinct identity that outlasted its parent company Factory Records. 'From Brussels With Love' was the start of a story that continues today.
---
In memory of Annik Honoré 1957 – 2014
'From Brussels With Love'
is released on 6th November 2020 by Les Disques du Crépuscule as a deluxe 40th Anniversary 10" x 10" 60 page hardback earbook with 2CDs, available direct from https://www.lesdisquesducrepuscule.com/from_brussels_with_love_twi007.html
It is also reissued as a limited edition facsimile cassette package in PVC wallet and gatefold double LP set featuring first disc in black vinyl and the second in white; both come with a download key
https://lesdisquesducrepuscule.com/
https://www.facebook.com/LesDisquesDuCrepuscule
https://twitter.com/twilightdisques
https://www.instagram.com/lesdisquesducrepuscule/
---
Text by Chi Ming Lai
20th October 2020